New York sushi roll is one of the many popular American sushi rolls that served widely in the States. With this roll, the most standout point is to use thin cucumber strips to replace traditional nori wrappers.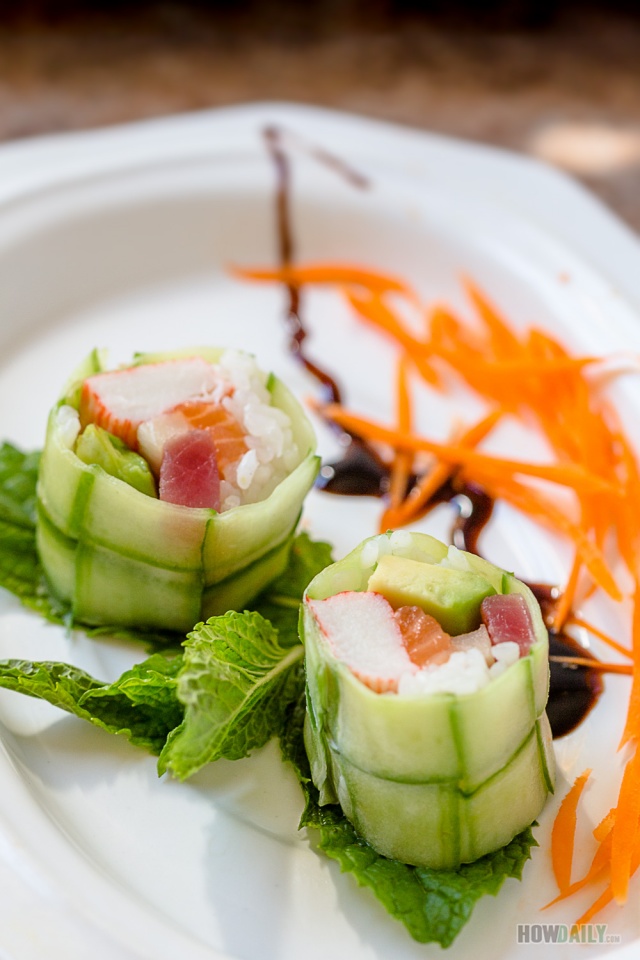 Most New York sushi rolls don't include sushi rice due to the moisture in cucumber which prevents the rice from being adhered to it. This recipe, however, inspires and adapt from this roll, while also adding a little sushi rice in for the starch craving eater and balance well with all the fish used.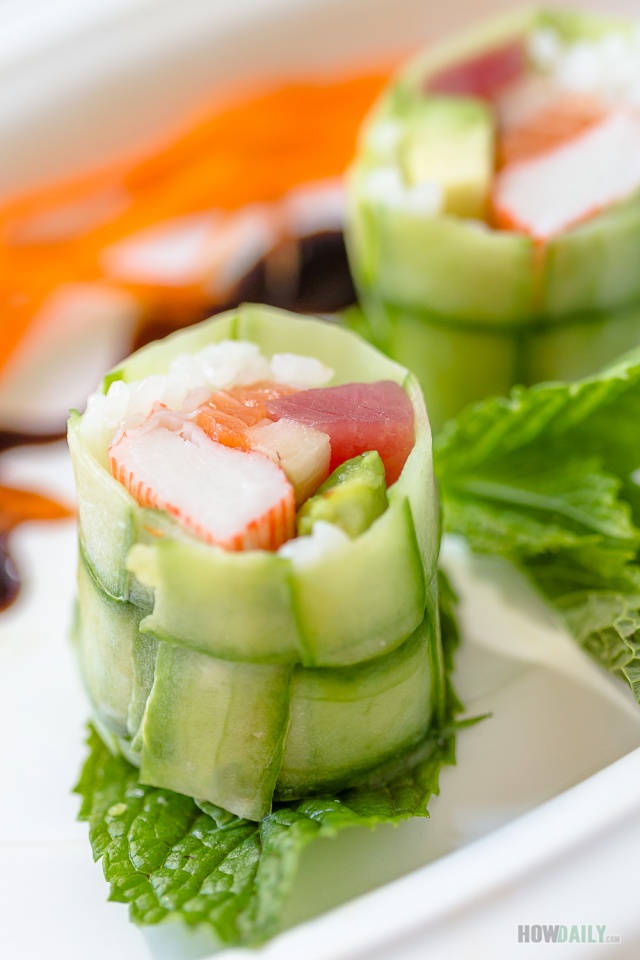 I used 3 types of common sushi grade fish in the States: salmon, red tuna, and hamachi. But you can replace them with any types of fishes you want or just use one of them for a more concentrating taste.
The cucumber wrapper, even though still being delicate, is easier to wrap after basket-weaving into a rectangular wrapper. I just happen to like this style more than the traditional spiral thin slice all around, cause this made it more like a roll & wrap compare to filling.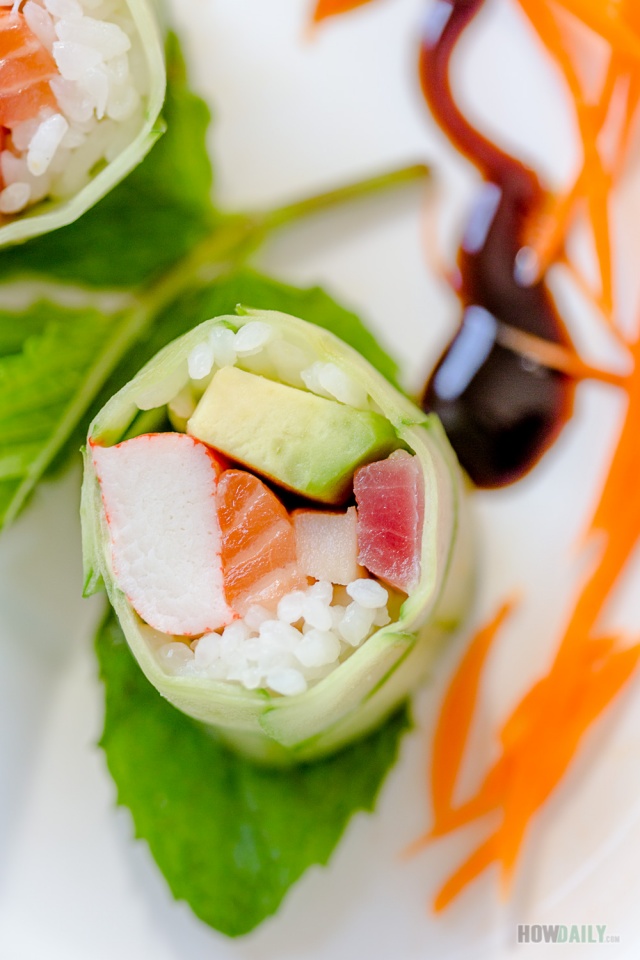 For the kids, I would add some Kewpie mayo since they like theirs more cheesy. I like mine more oriented with some dabs of wasabi on the fish sticks while hubby like his spicy with Sriracha. See the pattern here, just add any sauce you want since not only they add to the taste but also help to bind the ingredients a bit better. Customized and change them to your liking.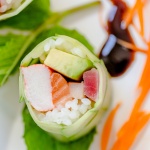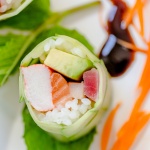 Recipe for New York Sushi Roll
New York sushi roll in basket-weaved cucumber wrapper with three types of fishes, kani and avocado. This roll tastes so fresh and yum yum that any sushi fan would love.
Print
Ingredients
1

Japanese cucumber or 2 mini seedless cucumber

1

oz

sushi grade salmon

1

oz

sushi grade tuna

1

oz

hamachi or white fish

2

kani sticks

1/4

Hass avocado

2

handful

nigiri size sushi rice

Sriracha and mayo

optional
Instructions
Cut all the fishes into long strips.

Wash the cucumber, then rub it with some Kosher salt. Let sit for a couple minutes before lightly rinse.

Use a peeler to slice cucumber into thin lengthwise strip.

Divide the usable of similar width cucumber slices into two, and basket weave into rectangular shape wrapper.

Drizzle some sriracha and Kewpie mayo if you like the taste and a little extra spice, otherwise just keep. The sauce do give better binding for ingredients.

Carefully wrap and roll the wrapper into roll, as the weaved wrapper quite delicate, make sure the plastic is wrapped around the whole roll.

Wrap a saran wrap around the roll for easier cutting. Use a sharp knife to cut into piece while plastic wrap still on.

Carefully unwrap each piece.

Serve with some wasabi and garnishment.