Want a crispy yet flavorful fried chicken? Try this KFC Original Chicken copycat recipe, and make your favorite pieces at home.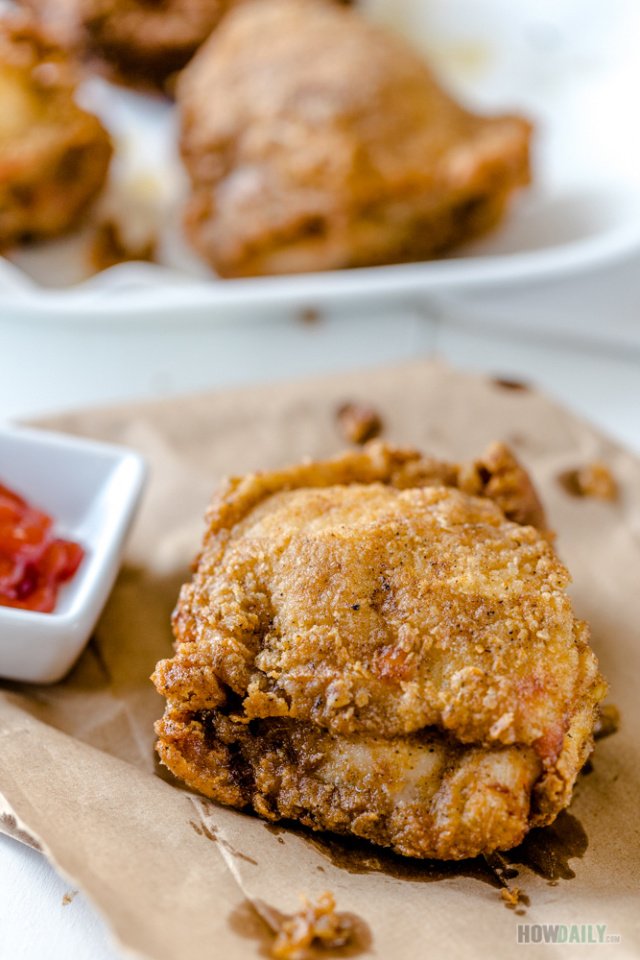 It's been a year of chaos, and I bet many would have missed that weekly take-out or favorite dine-in. KFC fried chicken is one of our favorites. Remember that yummy delicious, and juicy white meat covering by crispy, tender fried batter? Well, anything would taste good with deep-fry batter, but KFC Chicken is just so memorable and "usual" like our routine.
Guess what, during the lock-down or the whole year of work-at-home, I pretty much made all those "fast food" as a way to lessen the anxiety and stress.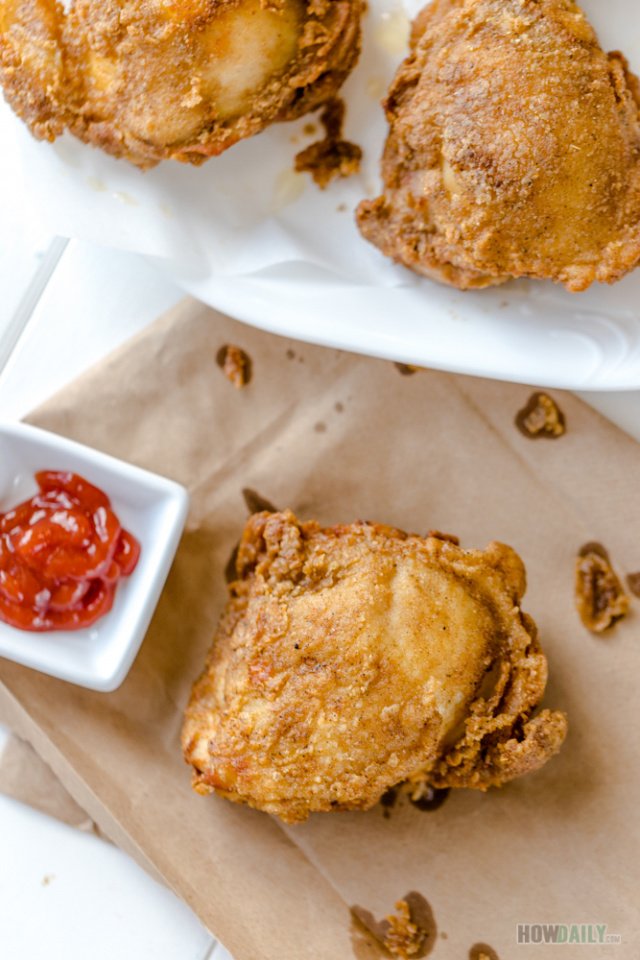 For this recipe, instead of MSG, we all knew that there's MSG in KFC; I choose mushroom powder. I found that the umami of finely crushed dehydrated mushrooms can match pretty well the flavor of MSG in chicken, so this is an excellent substitution for us. Of course, if you absolutely can't find one and is okay with MSG, feel free to use it.
Also noted that the original flavor of KFC chicken does have lots of herbs and spices in it. You can choose to go that route (note all the ingredients listed down there) or go the "easier" way. I usually pick my favorite poultry mix or whatever is left on my spice rack, read their ingredients, and then add what is missing. Sometimes, that usually means only mushroom powder and pepper.
Would the flavor be different? Yes, but it's not that noticeable; plus, like mentioned above, anything tastes excellent after battered-frying.
To make this recipe a little healthier, I recommend spraying oil to evenly coat the dredged wings/drums and air-frying them instead of the traditional deep-frying. It will take a couple of times to get the crispiness right, but trust me; your heart health would thank you for that.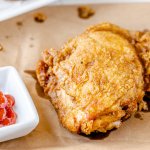 Fried Chicken the KFC Original Style
Make and serve your favorite fried chicken at home with this KFC copy cat. The ingredients for seasoning are based off of the Chicago Tribune leaks with a little adjustment to the small home kitchen.
Print
Ingredients
2

lbs

bone-in chicken

wings, thigh, leg quarters, drum sticks, breast…

oil for deep frying

⅔

cup

flour
Chicken Seasoning Mix
1

Tbsp

garlic salt

2

tsp

celery salt

2

tsp

paprika

1

tsp

dry mustard powder

1

tsp

ginger powder

1

Tbsp

mushroom seasoning powder or ⅓ amount of MSG

or 2 dried shiitake + 1/4 tsp salt

2

tsp

ground white pepper

1

tsp

ground black pepper

½

tsp

dried basil

1

tsp

poultry seasoning powder or as below
Poultry seasoning powder alternative
½

tsp

dried thyme

½

tsp

dried oregano

½

tsp

dried majoram/sage
Instructions
Defrost and prep the chicken, pat excess moisture.

Make sure your blender is dry, add all the ingredients for the Chicken Seasoning Mix into it.

Pulse and process till everything mixed together and into powdery form with no large particle.

Transfer the mixed powder into a large enough container, add in flour and combine well.

Take each piece of chicken and dredge through the powder to coat uniformly.

Let rest 30-60 minutes for the chicken to brine in normal room temperature. Do not chill.

Heat up oil in a stockpot or deep-fryer.

Fry chicken pieces till golden and crusty. Transfer to dripping tray,