There are many reasons that homemade yogurt (also spelled as yoghurt, yogurt, or yoghourt) be the better choice in your situation: cost, allergy, dieting plan, flavor incorporation, fat/sugar concentration, probiotic concentration, etc.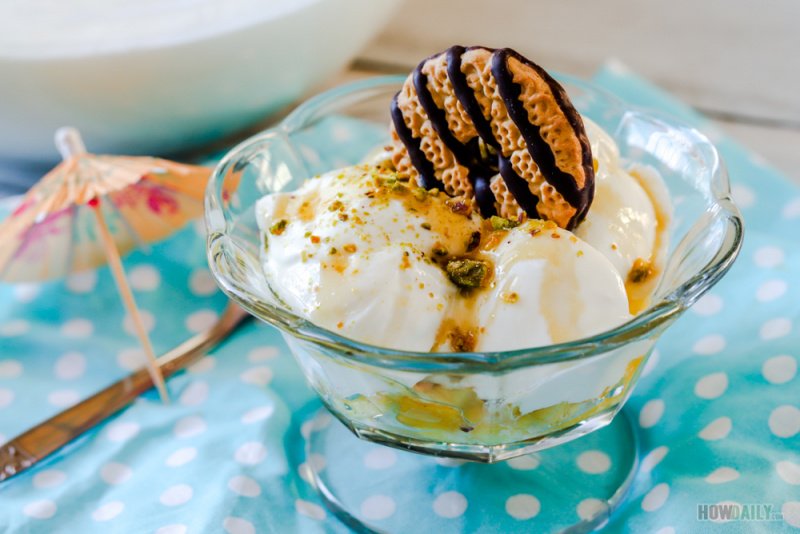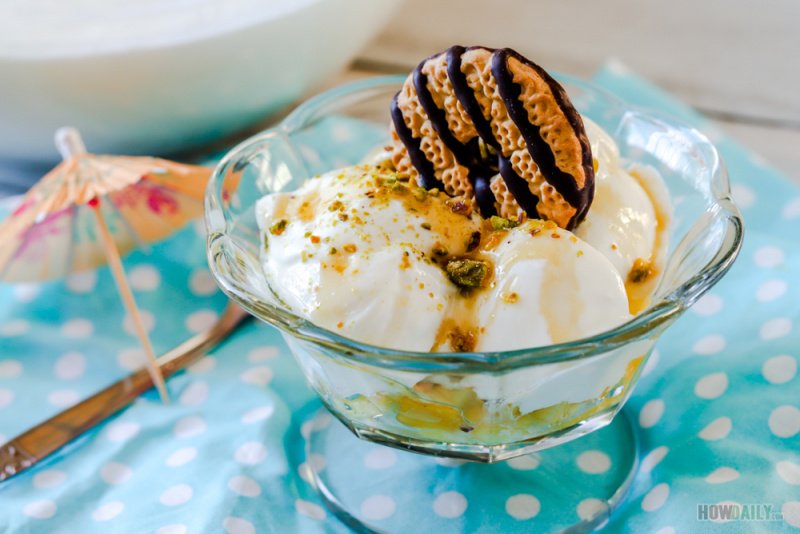 Typically, you can get the best flavor and creamiest yogurt at home for half the price of similar quality yogurt in-store. You can control exactly what will be in your yogurt and customer it to your preferred flavor, texture, or special needs (lactose-intolerance, reflux, additives-free, fat diet…). Nevertheless, making yogurt at home is not that complicated and can be carried out whether you have a dedicated yogurt maker or not.
You might wonder why do we need yogurt. The truth is, we all need our doses of beneficial bacteria to keep our guts and digestive systems stay healthy. After being fermented, yogurt becomes a superfood that lacks lactose, carries billions of beneficial bacteria to aid our gut health, and be a source of low-carb, high protein, and calcium-rich.
Probiotic and/or Prebiotic pills can help with digestive issues such as bloating, gas, diarrhea…; however, they're not for everyone. Aside from the cost, there might be side-effects mostly due to everyone's different tolerance or the producers' additive content. Like many other good fermented products, Yogurt provides a gentler way to reenact live cultures into our system. Good long-cultured yogurt actually has a higher number of beneficial bacterias.
Whether it is the regular yogurt or the non-dairy (vegan) version, Yogurt has a wide application in many recipes, from meal entries to snacks, drinks, and beverages. The flavor is varied from mildly tang, tart to sour depend on the fermented time.
What do you need to make Yogurt at home
To make yogurt, you will need milk, starter cultures, and some tools/equipment to heat and keep the milk incubate during fermentation. The milk being used can be anything from whole to skim milk; you can even use plant-based (non-dairy) milk. In that case, you might need an additional thickener to keep the yogurt spoonable (more on this later).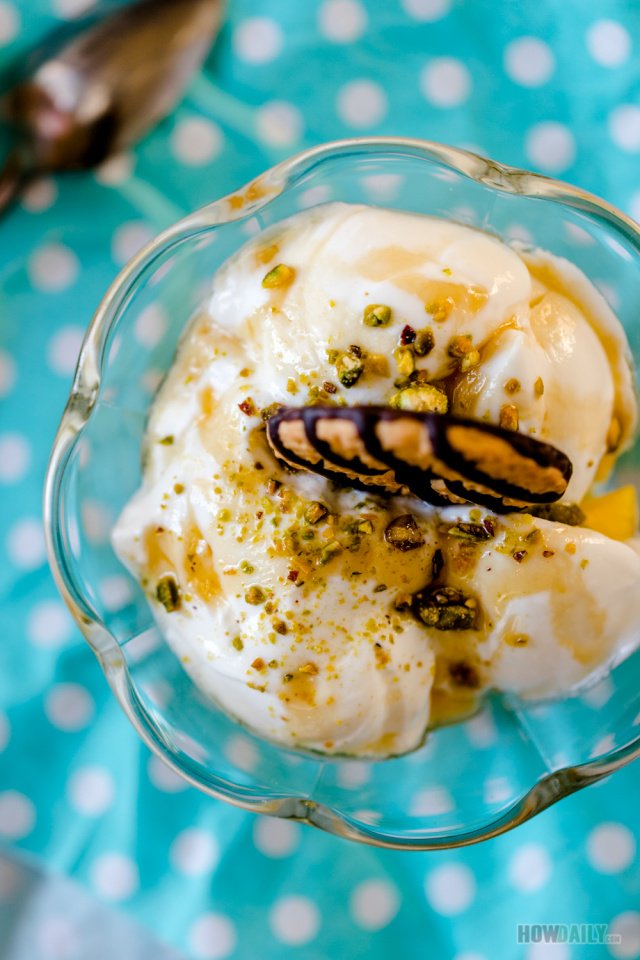 As for the tools, you will need a pot to heat the milk and a spatula to stir and prevent curdling. It will be extremely helpful if you have a thermometer to keep track of the milk temperature precisely. You will also need something to hold the milk temperature (after adding culture) throughout the fermentation process. Now, this can be a yogurt maker, thermos pot, instant pot, insulated cooler, a large dehydrator… or a combination of things around your house to insulate and trap the heat in.
The active time for making yogurt is typically anywhere between 5 to 30 mins, while the inactive (ferment) time can be from 6 to a whopping 24 hours, depending on the kind of yogurt and/or ingredients you are using.
How to make yogurt at home
The procedure for making any yogurt at home is typically as listed below. Note that depending on the type of yogurt you are making, additional steps will be required. For example, Greek/Icelandic yogurt will need to be strained before chilling or thickening agents needed to be added for vegan (non-dairy) yogurt.
5 Basic Steps to make Yogurt
Heat the milk to 180F-200F.
Cool the milk down to 105F-110F or per the starter cultures' instruction.
Add and mix starter cultures.
Incubate the cultured milk solution for 6 to 24hrs
Chill the fermented product for 2-24hrs (depending on the recipe and yogurt type) to set the yogurt texture and stop the fermentation process.
Those are the basic steps to ferment your milk into yogurt, but in reality, there are many details you have to watch out for to have consistently creamy yogurt every time. Note that due to differences in the tools and climate environment, consider yogurt a trial process and improve your results as you have more experience.
Homemade Yogurt techniques, tips, and tricks
Have good-quality Milk
The first key to having good yogurt is depending on the main ingredient – milk. For homemade yogurt, any milk can be turned into yogurt as long as it is fresh, free of GMOs, antibiotics and you can control their variables. Here are some common types of milk that used for fermentation into yogurt:
Cow milk: typically, cow milk is the most widely used milk source of yogurt. Most of the store-bought cow milk is pasteurized and can be fermented with just the basic steps above. All you have to do is picking fresh cow milk with the desired fat content (aka pick skim milk for non-fat yogurt, or whole for regular…).
Goat milk: goat milk is also on the rise of usage due to its smaller molecular structure and less lactose, which tends to be easier to digest. Thus, for people with mild to medium lactose-intolerant, goat milk yogurt might be a better solution. Though note that with less lactose presented, goat milk yogurt might be runnier or take longer than cow milk to incubate.
Breast milk: yes, you can make yogurt out of stored breast milk; like all animal or dairy milk, breast milk can be fermented easily. However, you might need to add some gelling agent like agar or gelatin to thicken the texture.
Non-dairy milk includes any plant-based, grain-based, nut or seeds milk like soy milk, coconut milk, hemp milk, rice milk, almond milk, oat milk, quinoa milk, flax milk, cashew milk…Most non-dairy or vegan milk is available in unsweetened and sweetened (often with cane sugar) versions. For fermentation purposes, you might have to add sugar to the unsweetened milk for those beneficial bacteria to feed on and multiply themselves, which will speed up the incubation duration. You can skip the sugar for the sweetened milk version, but the thing is, we want to avoid those highly processed sweeteners.
Many milk producers often add carrageenan, gelatin, pectin, or similar to keep the milk body thicken and prevent separation during storage. This is even more widely practiced with plant-based milk. These substances might interfere with the scalding and fermentation processes, thus, turn to grainy yogurt afterward. It's best to pick additive-free milk for full-control over your yogurt-making process.
Control yogurt texture with additives and stabilizers
If your last batch of yogurt was too runny, you could try adding additives to help thicken its body and control the texture. For cow milk or any animal-based milk, you can add cream to alter the fat content and dry milk powder to increase the solid concentration. Both will contribute to the final yogurt texture and make it firmer.
If you're not fermenting yogurt for a fat-based restricting diet, then some fat in yogurt is actually better than none. This is because fat can enhance the yogurt flavor, making it more satisfying and fulfilling. A full-fat yogurt (more than 3.2%) is generally thicker, creamier, smoother, more palatable, less tangy, and easier to consume without the need for extra sugar/flavors compare to non-fat yogurt when no stabilizer involved.
Speaking of stabilizers, they are there in commercial yogurt to help achieve luster and thick, sometimes even fluffy texture and prevent separation of the whey. For homemade yogurt, especially plant-based milk where fat content lacks, thickeners such as agar, gelatin, carrageenan, pectin, guar gum, and starch (tapioca, arrowroot, modified cornstarch, etc.) should be added before the heating process to prevent any lump or grainy texture.
One important note is on plant-based or non-dairy milk. As mentioned above, since plant-based milk doesn't have as much natural lactose, you have to add sugar for the bacteria to feed on and multiply. In that sense, use regular cheap old cane sugar is enough. Don't go for the fancy syrup, honey, stevia… as the little bacteria might not like them and hence no yogurt afterward.
How much sugar to add? It will be varied based on the milk type. For example, you might need 2 teaspoons of sugar for a 4-cup batch of soy milk, while none with rice milk cause it is naturally sweet enough.
Heat and hold the Milk at 180F-200F for some period
Even though most store-bought milk is already pasteurized, a scalding process is still needed to denature the protein, which will result in its gel- form being stable and aid in preventing whey separation during storage. This heating treatment also helps to reduce some spoilage organisms in the milk.
The only exception is Ultra-filtered milk, which has a higher protein concentration and is filtered out by many organisms. This ultra-filtered milk can be used to ferment immediately without this heating process. However, many commented on the thinner and runnier texture compared to the regular incubating method with high heating milk requirements.
For the procedure, after adjusting the milk with additives and so on, the milk should be heated slowly to 180F – 200 F AND keep prolonging at that temperature for a short period. It is recommended to hold the milk for 30minutes at 185F, 15 minutes at 190F, or 10 minutes at 200F. So the trick is to heat the milk slowly while stirring to prevent scorching/burning. When the milk reaches the desired temperature, reduce the heat, stir, and so on to keep the milk temperature stable as much as you can. Do not go over 200F to avoid burning the milk and thus curdling it.
Control Milk temperature before adding a Yogurt starter culture
After the milk was heated, it needs to be cool down to a specific temperature before mixing with starter cultures. Otherwise, the extra heat will kill the live culture, and hence you'll end up with runny milk instead of yogurt.
Common cultures such as those inside commercial yogurt, freeze-dried starters cultures, probiotic pills… typically require a temperature between 105F to 109F to bloom effectively. 110F is the hottest; anything higher will likely fry the beneficial bacterias. Some cold starter cultures on the market are made to work at room temperature (70-77F); if so, follow the cultures' manufactural instruction for the most accurate temperature guide.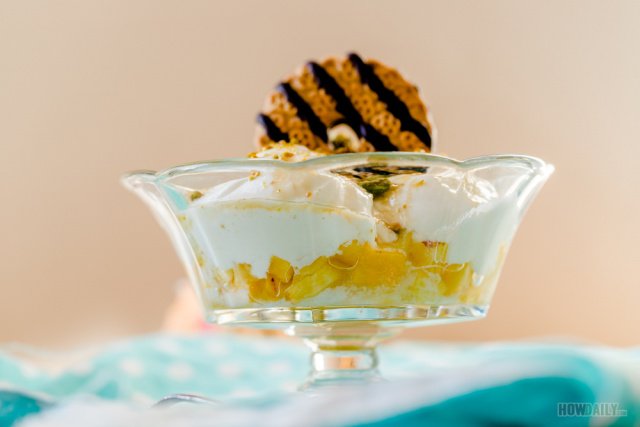 Tips: to bring hot pasteurized milk down to a specific temperature quicker, you can leave the milk (in its pots) soak inside an ice bath to chill quickly. Check frequently to make sure milk's temperature doesn't fall below the desired blooming temperature, or you might need to re-heat it again.
Pick a good Yogurt starter culture and mix it in
When talking of yogurt starter culture, it's mean to add beneficial bacteria to the milk. These bacteria fermented the milk and turned lactose into lactic acid through the incubation process, resulting in longer-lasting yogurt than the milk itself.
Typically, animal-based milk cultures composed of Lactobacillus bulgaricus and Streptococcus thermophilus bacteria, while plant-based yogurt culture often contains Lactobacillus casei, Lactobacillus rhamnosus, and Bifidobacterium bifidum. Other bacteria may be presented or add later to make various combinations, producing different types of yogurt.
There are several ways to introduce those beneficial bacteria to your milk:
Store-bought plain dairy-based yogurt with active cultures: the most convenient and easiest way is to start with a store-bought plain yogurt. You will need about 2-4 Tablespoons of yogurt for every 4 cups of liquid milk to ferment. Make sure to dilute the starter with some warm milk before mixing it into the whole scalded milk. Any store-bought yogurt will work as long as it contains live active cultures, free of additives and gelling agents, and of course, fresh enough to not contaminate with yeast or microbes. Note that most, if not all commercial plant-based or vegan yogurt will contain some stabilizers, do not use these as your starter, or you will run into grainy and clumpy yogurt.
A portion of the previous homemade yogurt batch: similar to above, before adding flavors to your yogurt, save a few spoons in the freezer or so and reuse them as a starter for your next batch. Depending on how good your starting cultures are and how well you keep them, you can recycle these 4-8 batches before buying a new starter culture.
Freeze-dried starter cultures: these are commercial yogurt starter cultures often available in powder form, mixed directly into the cooled milk. These powders are compression of various bacteria strains, which will turn into different flavors or yogurt types. They can be starters for either dairy-based, plant-based or vegan yogurt so read the label carefully on temperature note, fermenting time, and/or the number of cycles they can be re-use in batches.
Probiotic capsules: the powder inside these capsules can be used as yogurt starter cultures for plant-based yogurt. Since each pill has different strains, not all of them present the strains necessary to ferment animal-based milk. However, as you become more experienced with yogurt making and can control the flavor and texture, the probiotic powder can be added to yogurt to expand the yogurt's useful strains and turn it into probiotic food. For typical plant-based milk, you will need about 1 dose of 50 billion active cells (CFU) for every 4 cups of liquid milk to be fermented.
It is also worthy of mentioning that don't overdo the starter cultures. Too few and your milk will stay "milk," while too much can ruin, and you'll have slimy yogurt. In some cases where the starter cultures are contaminated, then the resulting yogurt will grow mold, yeast and turn off-color. Be aware of any foul smell and throw away if these conditions exist.
Set up an environment for the milk to ferment or incubate
So once starter cultures have been mixed into milk, the whole thing needs to be store in a clean container and incubate at that temperature range. Depending on the milk types and/or culture's strains and strength, you might need to incubate anywhere from 5 to 24 hours. The final yogurt flavor might range from mildly sour to very tart, with texture different from liquid/drinkable yogurt to thick and creamy.
The common temperature for the live cultures to bloom is about 105-110F. If you have a yogurt maker, it will keep the inside content at that range. All you have to do is poured in the cultured milk solution and set the specific time. Usually, the longer the fermenting duration, the sourer the taste will be.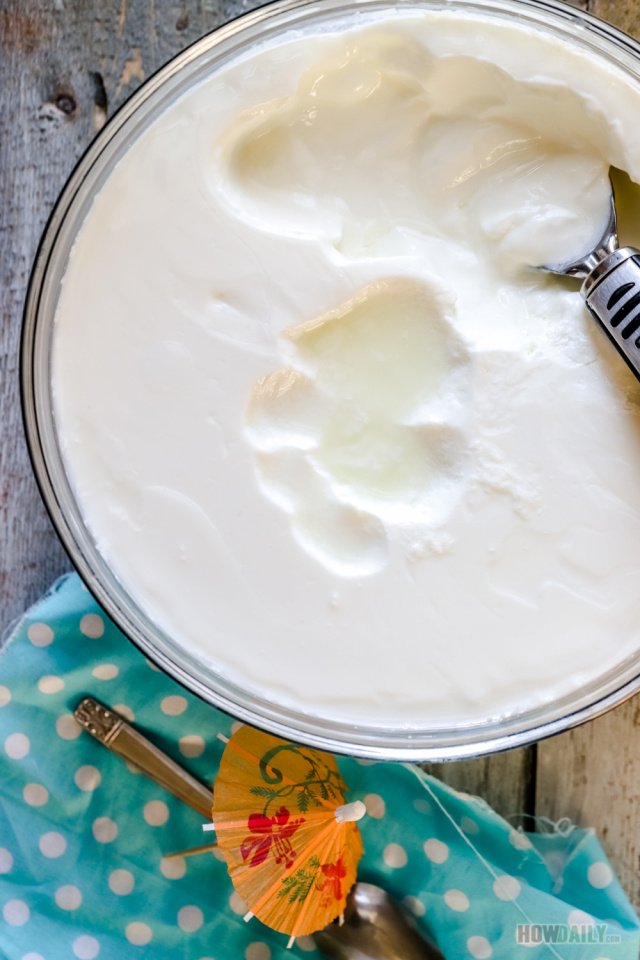 If you don't have a yogurt maker, look around your house and see if you can find items to craft into a heat trap/insulated environment. Some possible methods to make yogurt without a yogurt maker include:
Instant pot, Rice cooker, or Folding Proofer with Yogurt feature: essentially use the same as a traditional home yogurt maker. If there's a dial for temperature (like on the folding proofer), set it to 108F. Just note that your piece of equipment is out of order for any other task for the duration of fermentation. On the other hand, if you have one of these devices yet it doesn't have a built-in yogurt sequence, you can still use these as a heat-insulating container for yogurt. Just make sure to hit the keep-warm feature periodically to keep the inside content warm.
Oven: your oven can be used to ferment milk into yogurt. You would need to set the oven to preheat the lowest setting while watching to stop/cancel when the oven reaching 110F. Depending on the climate, for instance: in an air-conditioned room, keep the oven light on will be enough to supply the required heat while incubating. In a colder area/ less insulating oven or milk that needs a longer incubating period, you might need to repeat the oven preheating process to bring back the temperature to 110F.
Sous Vide Precision cooker: if you have sous vide cooker, it's just as good as any yogurt maker, even better since you can make any quantity of yogurt with the container of your choice. Like how you cook sous vide normally, create a stable warm water bath at 109F to incubate yogurt.
Crockpot or pressure cooker: with a crockpot, you can either incubate yogurt directly or with a container inside. For the direct method, scald the milk, then cool the inner vessel/liner to the desired temperature, add culture, and ferment. You can also place the warmed milk container inside a preheat crockpot, close the lid and reheat it for 10-15 minutes every 35-40mins period to keep the warm environment.
Heating pad: if you have a large heating pad or smaller pads, those can be wrapped around the warm milk jar. The whole thing can be placed inside a cooler, close-lid container, or a carton with paper/towel wrap around to trap the heat. Use low to medium setting on the heating pad, and the milk will be cultured through time.
Insulated cooler: the idea of an insulated cooler is to reduce heat loss from the warm milk. To supply extra heat, fill the insulated cooler with 105-110F water to about 3/4 height of the milk jar. Then place the milk jar inside the cooler and soaked it with warm water. Tightly close the cooler and seal with towels wrapping around. In a cold area during winter, you might have to change the water inside to bring the temperature back up to 105F.
Box-style Food Dehydrator: a dehydrator with removable shelves and a close-able door can maintain the low temperature. Has the milk covered and place into the dehydrator to culture.
Thermos: you can add warm milk and cultures into a wide-mouth thermos bottle, then close and wrap it in several towels. Place this bottle in a warmer area of the house (e.g., near the fireplace/heater/ventilator in the winter) overnight. If you have a large thermos pot, use that to culture milk in the same sense as you would with an insulated cooler.
Ferment by nature: In some parts of the globe where it's hotter than 90-100F in the summer, you can leave the whole thing outside. If so, wrap the milk container in a towel and place it in a shaded area to avoid the scorching sun.
How long does it take to incubate yogurt?
It's hard to say as there are many variables within. Depend on the milk source you're using, the cultures being used, the incubating temperatures, and how sour/tart or thick you want the final yogurt to be. Typically, pasteurized cow milk will take a shorter time, like about 6 hours, while goat milk or plant-based milk might be runny even after 12 hours. So the less lactose or sugar present, the longer the incubating period.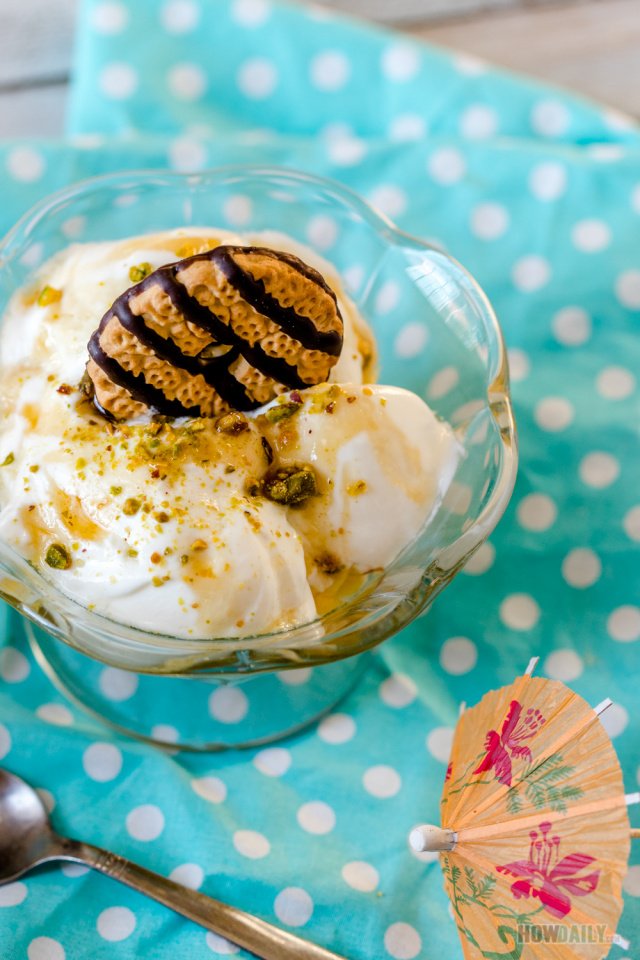 For people with special needs such as lactose-intolerance, yogurt might be their solution as the final product often turn all-natural lactose within milk into lactic acid. On the other hand, the longer the yogurt was fermented, the tangier and more acidic it will be. So for those with reflux problems, keeping yogurt at a higher pH is actually better. Also, note that if the fat content isn't a concern, higher fat yogurt might be more suitable for reflux people.
Typically, most yogurt's pH level ranges between 4.2 to 4.9, with some extra sour below 3.6. So aside from repeating the same recipe every time for your yogurt, using a pH tester to check for the batch's acidity level will leave you a consistent tangy yogurt every time.
How to improve the yogurt's flavor and texture?
Your first batch of homemade yogurt usually will end up a little bit runnier and thinner than what available in-store. No worry, subsequent batches will be thicker; in some cases, it takes the bacteria a couple of cycles to "wake up" fully. Most commercial yogurt will be thin, too, if there is no stabilizer, chilling, whipping, etc.
So if you pre-treat the sourced milk's composition (e.g., fat content, solid/liquid ratio, scalding process, stabilizers…) and pick the right cultures, your yogurt should turn out just right, given enough time and the right environments for incubating and chilling. You can also try the following methods to alter your yogurt texture and flavor afterward:
Straining the whey AFTER the yogurt has been chilled: the more whey (tangy liquid) draining off the yogurt, the thicker it will be. If Greek or Icelandic yogurt is the goal, once the warm yogurt reaches your desired state of tanginess, chill it in the fridge for at least 6-18hrs to let all the solid set and protein gel form. Once it is cooled enough, dump the finishing yogurt into a filter to pull out the liquid while chilling the solid content further. The draining duration depends on how firm you want; if too much whey was taken out, you can always add some back and whip it to soften the texture.
Mix in flavors, sweeteners, and/or probiotics: Typically, we don't add flavor in yogurt before incubating but only into the finishing yogurt. This is so that you can take out a portion of this yogurt for reusing. Another reason is that most flavors (aka fruit, extract) will contain sweeteners or other ingredients which might interfere with the bacteria populating process. So it's safer to leave adding flavor to the finishing stage. The same concept is applied to therapeutic grade yogurt, where you can mix in additional probiotic strains to the yogurt as desired.
Whipping: If your yogurt turns out a bit grainy or isn't as smooth, whipping it with a mixer or whisk before chilling might help with the texture. For strained yogurt, whip it regardless.
Sometimes, it's as simple as letting nature do its course. If your yogurt isn't tangy or firm enough, let it be undisturbed longer. Some plant-based milk might take as much as 24 hours to come together. So no rush, wait, and don't touch that jar.
Useful tools checklist for making yogurt at home
Making yogurt can be simple as having a pot and pan, but if you're planning to make yogurt every week or want your result to be consistent without the guesswork, having some tools or equipment can speed up the process.
Thermometer: a thermometer that can read accurately of temperature 200F and below is extremely helpful when scalding the milk, cooling it to the culture temperature, and ensuring the incubating area is warm enough for the beneficial bacteria to grow. A clip-on thermometer is the best since you can clip it on the heating pot's wall or container.
Stockpot, dutch oven, or something large enough to container and heat the milk to pasteurize, even better if this container can sustain the ice/cold water bath to bring the temperature down enough for culturing.
Yogurt container: a glass jar with a lid or any tightly sealed food-safe container that can contain all the warm milk for culturing and chilling afterward.
A mixer, hand blender, or wire whisk if you want to whip yogurt for a smooth consistency.
Incubating temperature controller & insulator: aka any item or combinations of items need to keep the warm space for fermenting (see Yogurt Incubating methods above). It's a matter of balancing your budget and kitchen space versus the convenience and ease of making large yogurt batch frequently.
A yogurt straining bag: if you're making Greek or Icelandic yogurt regularly enough, it might be more budget to invest in a reusable yogurt straining bag rather than the double-coffee filters, cheesecloth, etc. It is less messy, easier to clean, and you can speed up straining by a few gentle squeezes.
Yogurt recipes and usage ideas
Besides eating yogurt directly (plain, with fruits/flavors et al. l), yogurt can be used as an ingredient or binder in smoothies, sauce, soup, baking, and other recipes. Yogurt can also be applied as masks for your skin, hair, and other beauty application. Here are some recipes that make use of yogurt from HowDaily
To summarize, making yogurt is not hard, but a really joyful journey where you can gain lots of experience in fermenting products. Making yogurt at home is not only for the full control of ingredients (aka you know what exactly goes into it) but also for the rewarding outcome. Homemade yogurt will always taste superior through time and experience as it is tailored more to your needs than similar-cost retails.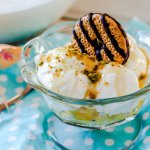 Recipe for Basic Plain Yogurt w/ optional Greek Yogurt step
A simple recipe for homemade plain yogurt with optional instruction on straining for Greek-style yogurt. Use this as a kick-start to customize to your own yogurt preference.
Print
Ingredients
2

quart

milk

any kind

2

Tbsp

starter yogurt w/ live active cultures

store-bought, homemade, or equivalent strength dried powder or 2 doses of 50 billions CFU probiotic for plant-based milk
Optional Additives for Non-Dairy milk & Breast milk
4

tsp

sugar

2

tsp

agar

or equivalent thickener if desired
Instructions
Make sure all food-contact equipment, tools, and containers are cleaned and sterilized to avoid yeast or mold during incubation.

Pour milk into the heating/scalding pot or equipment.

(Optional) Add thickener (agar or similar) and sugar if using. Mix well.

Heat Milk gradually to 185F or above but not exceeding 200F. Stir in between to prevent scorching and curdling.

When milk reach the high temperature above, reduce heat and keep on stirring. Try to prolong this heating period and maintaining the milk's temperature in between 185F-200F limits for 10-30 minutes or as long as you can.

Remove milk from heat source and let to cool down to 110F or per cultures' optimum. Note that you can speed up the cool down by soaking the whole milk pot into cold water bath.

While waiting for the milk to cool down to culture temperature, prepare the incubating zone/equipment based on what you have. (See methods of incubating yogurt above).

Take some of the warm milk (at culture temperature) to dilute and mix with the yogurt starter. Then pour this mixture into the warm milk and mix them good.

Ladle the mixed warm milk into yogurt container(s) and incubate for 6 hours or more. (See How long to incubate yogurt).

Once the time is done, stop the fermenting process by chilling yogurt for 6-24 hours. Yogurt will be firmer and thicker the longer as it's chilled.
(Optional) Extra steps for Greek-styles Yogurt
Prepare a straining bag with edge covering over a colander. Place this colander on top of a container that has some space for the whey. You can also use double coffee filters, cheesecloth, or food-safe fabric… in place of the straining bag.

Once the finishing yogurt is chilled for 12-18 hours, take it out and dump into the straining bag.

When there is about half the volume (1 quart) of whey being strained out, stop and transfer the solid back into yogurt container.

If you want a starter for next batch, take out 2 Tbsp before proceeding.

Whip the yogurt with desired fruit puree, extra sweeteners and flavors, or keep as is.