Main Content
Main Dish Recipes
Asian Fusion of the shrimp stuffing with eggplants – top with thickening slurry of lobster sauce and mint/basil as garnishment…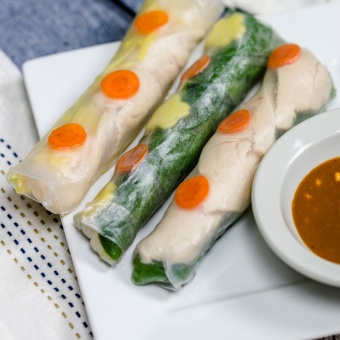 Light and beautiful chicken mango salad in a rolling style to keep you feel indulge yet low on the carb, calorie or gluten.
Appetizers & Sides Recipes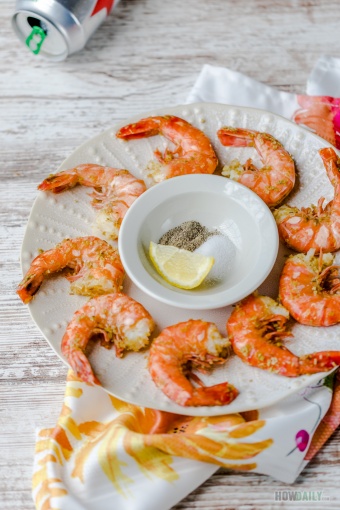 Steamed shrimp is a simple dish yet deliciously enticing with exotic flavor and refreshing of the sea, add lemongrass stalks and steam with beers for a robust flavor yet still so quick to make.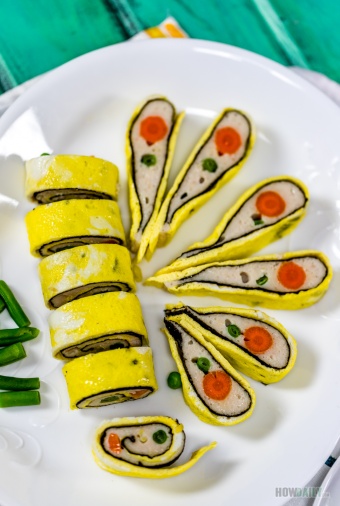 Spruce up your omelette into various shapes with the spiral roll and fold-over drop methods in this recipe. The binding is good thanks to ground chicken breast.
Drinks & Beverage Recipes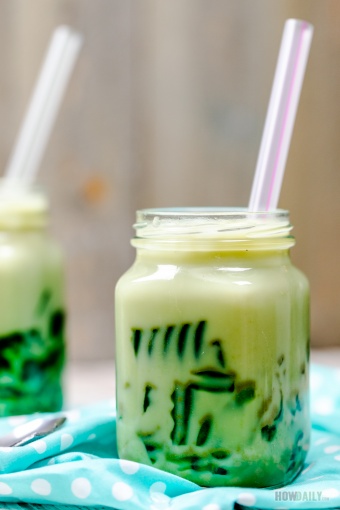 Bitter sweet with crunch jelly and enticing herbal/spice flavor from the combination of matcha (green tea), ground cinnamon, anise and cardarmom.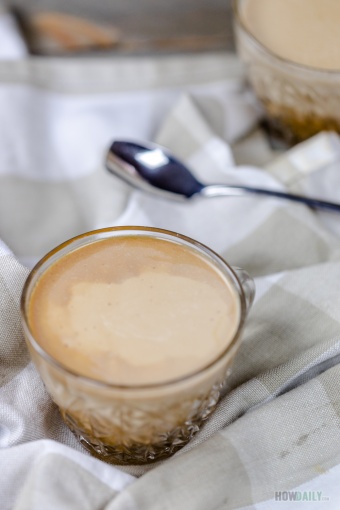 Winter favorite pumpkin spice drink, a mix with coffee-milk to become one of the most heart-warming latte of the season. Enjoy it hot.
Soup Recipes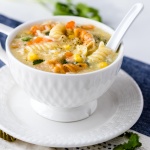 Another take on chicken soup with sweet corn and carrot. Simple and easy to do, while delicious and heart healthy too. Soothing, calming, nurturing and kid proof.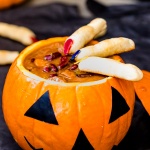 Savory tasting beef crock pot that is best as family meal for any cold day or party soup. Cook this recipe with this season pumpkin and treat up your Halloween gathering.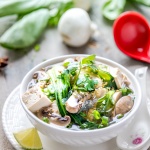 Savory vegan baby bok choy mushroom soup that is also gluten free. The taste is that of Asian fusion which combine tamari soy sauce and star anise.