It's almost fall break in the midwest now but there just too much heat and rain this year that it feels like we live in a tropical area. So, let make some treat for the kiddo with this Crazy mango sushi roll. This sushi roll is fully cooked, looking awesome with its vibrantly orange and has all the salty sweetness that any boys or girls would love. It's like eating a yummy appetizer with fruit.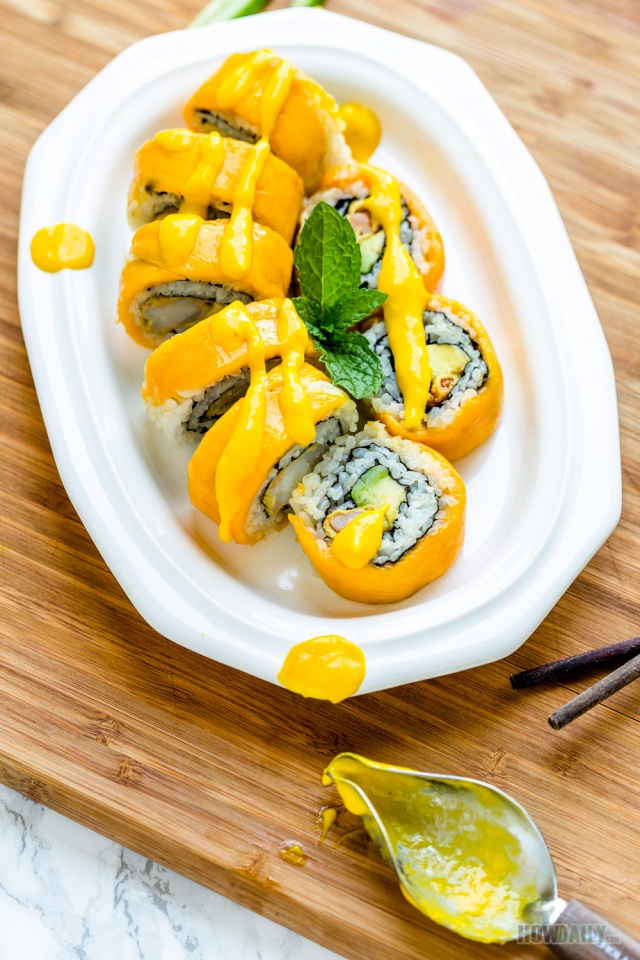 To make this roll you would need mango, of course. Ripe and sweet ones work best. A couple of large shrimp would be needed for the tempura ingredients. You could, however, replace the shrimp with other things like salmon, imitation crab, or even pure veggies like asparagus. For the tempura batter, follow my recipe here. You could also add some cucumber for freshness if your little one could eat that.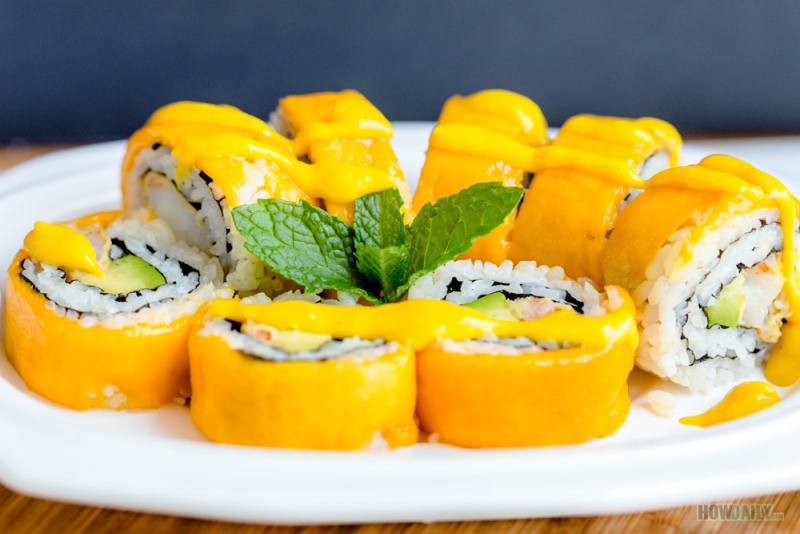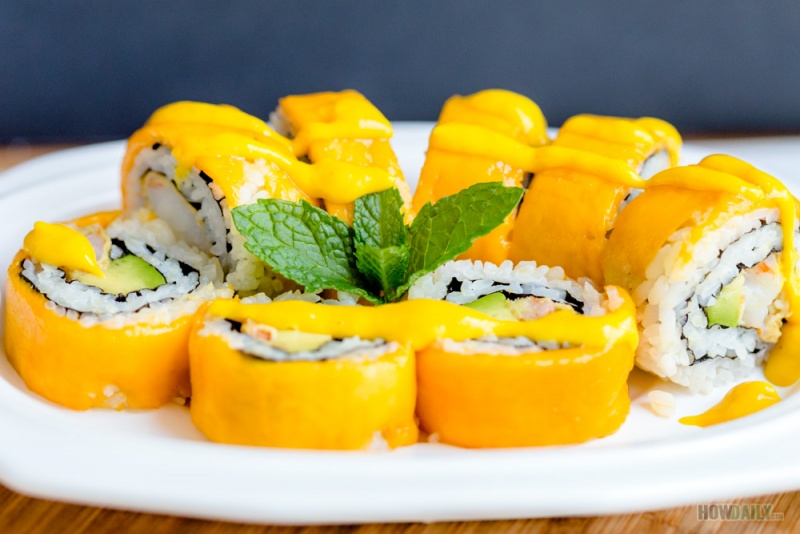 This roll served best with its matching mango dipping sauce, but you can also use any kind of sauce, or simply just salt and pepper. I usually just bought 2 mangoes, thinly slice them, then pick out the best looking slices for wrapping. The rest, add to a blender and emulsify them into mango sauce.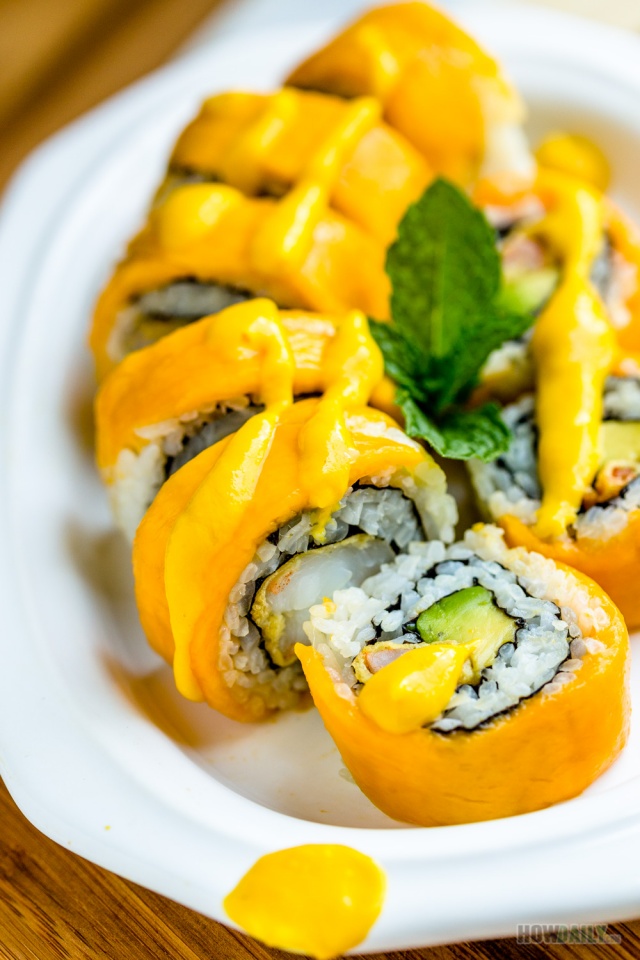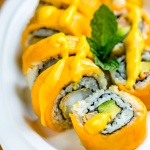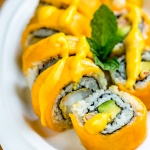 Crazy Mango Sushi Roll
This is a tropical delicious sushi roll made from tempura shrimp, avocado and wrapped around with thinly slices of ripe mango. The roll is then glazed and decorate with specialized made matching mango sauce.
Print
Ingredients
1

ripe mango

1/4

Hass avocado

2

nori
Instructions
Prepare tempura shrimp, if you don't know how to make Japanese tempura shrimp, follow my guide

here

.

Cut avocado into long strips.

Use a mandoline, peeler or sharp knife to slice mango into thin, long slices.

Have two plastic wrap (the size of a rolling mat) ready on flat surface.

Arrange mango slice onto plastic wrap to fill a rectangular area of about 7″ x 2″.

Place inside-out sushi roll directly on top of mango slices.

Now roll while lifting plastic wrap to cover, you rolls should now have a nice layer of mango cover all over.

Keep the plastic on until cutting for better shape, repeat for the next roll.

When you're ready to serve, use a sharp knife to cut, then gently unrolled each piece out of plastic wrap.
Video