A simple deep fried tofu method for every day recipe.
Deep-fried tofu can be eaten immediately as an appetizer with condiments like sweet soy sauce and fried onion garnishment. Some recipes might have optional ingredients for frying tofu, such as marinating, pre-add with onion, rice flour coated, butter seasoning, etc. But overall, the most basic method is simply deep fry until crispy.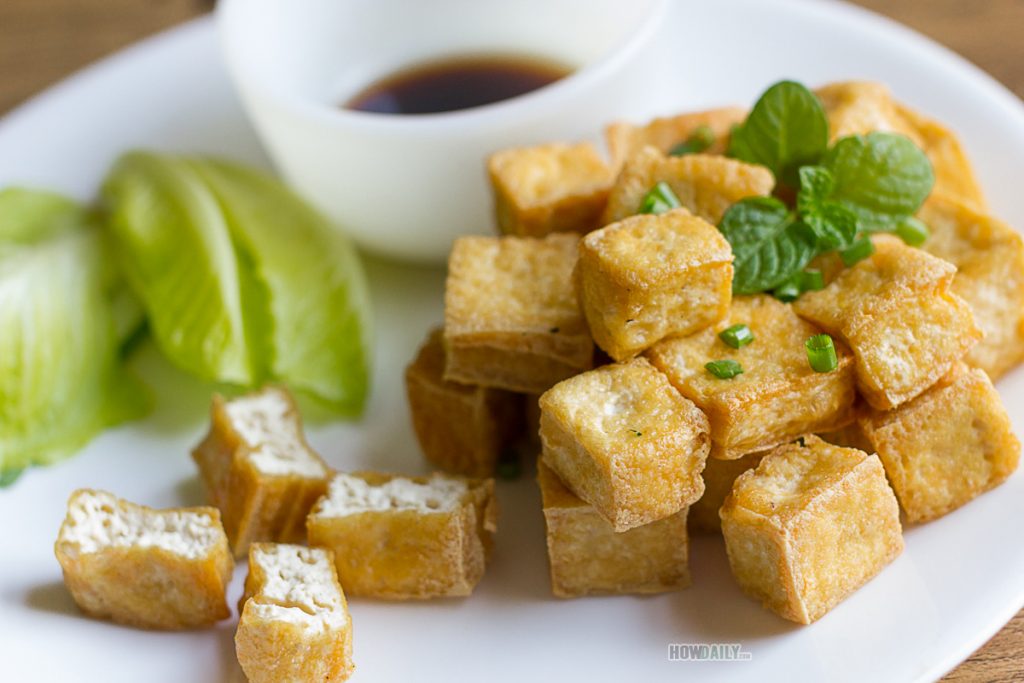 Deep-fried tofu can also be used as an ingredient in many other dishes in different cuisine. For example: tofu pouch, stew, sour soup, Thai curry dish, etc. It's also the key to all vegan main recipes.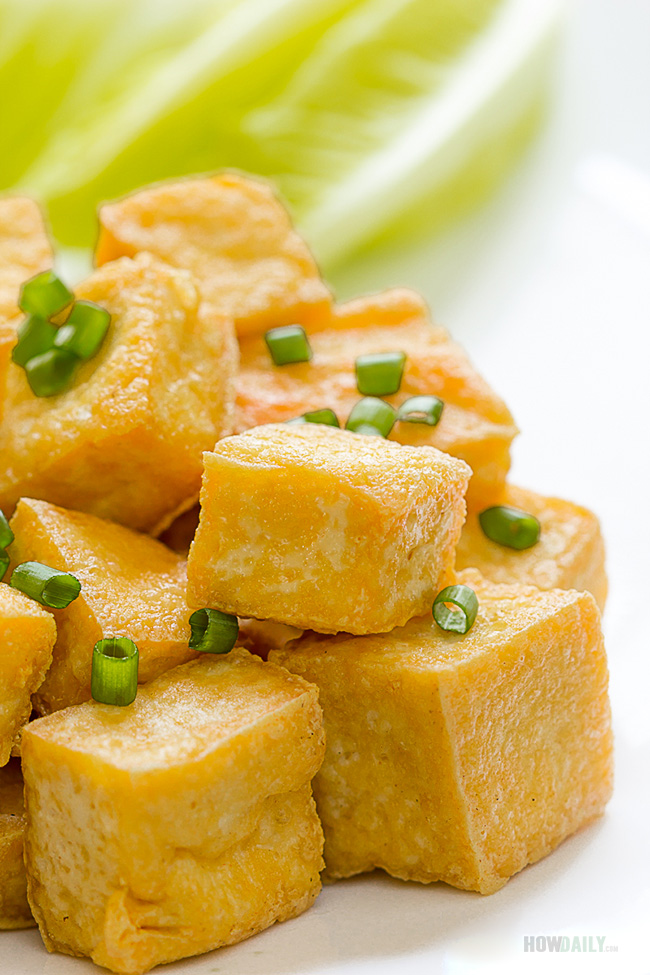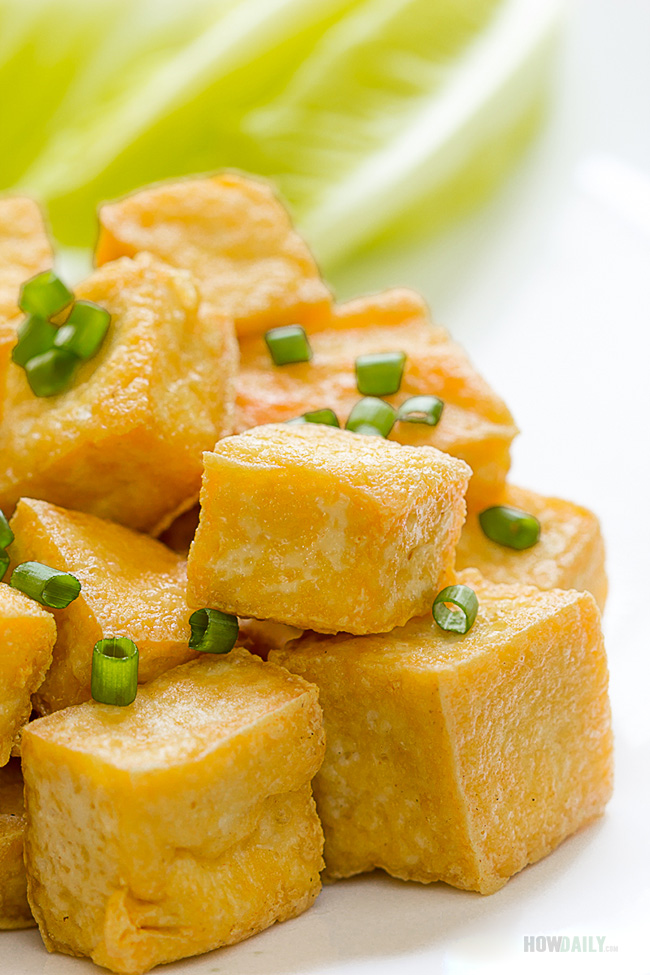 There are several ways to fry tofu. The most common one is where you have a deep fryer, or deep frying pan/wok, or even saucepan and stockpot work too. This method required lots of frying oil over high heat to quickly fry making the tofu golden crispy on the outside yet soft and smooth on the inside.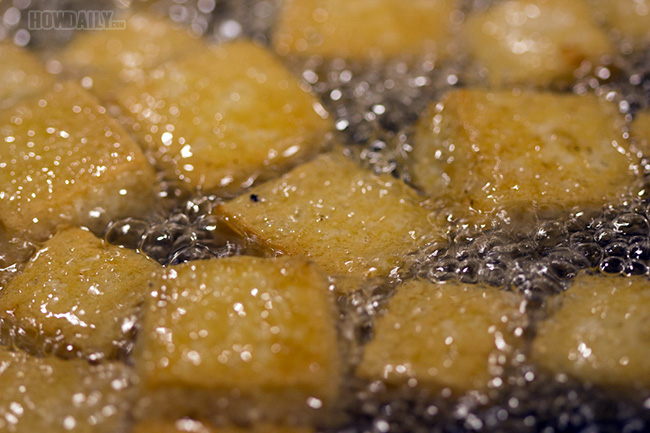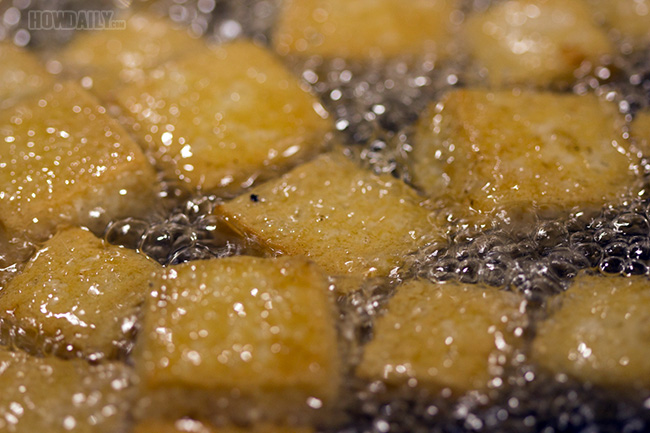 Another method is useful for when you don't have enough oil on hand, or a deep -enough pan at hand. In this method, you just pour enough oil to cover the fryer pan surface, heat them on high till hot, then switch to low heat, add tofu. This method does take a longer time for the tofu to be fully crispy, but as stated, required and therefore waste a lot less oil.
Both methods would require the tofu pieces to be fried dried at room temperature to avoid splattering. Also, after frying, transfer them to a mesh cooling rack to let it air cool, drip all excess oil, and evaporate excess moisture to prevent withering.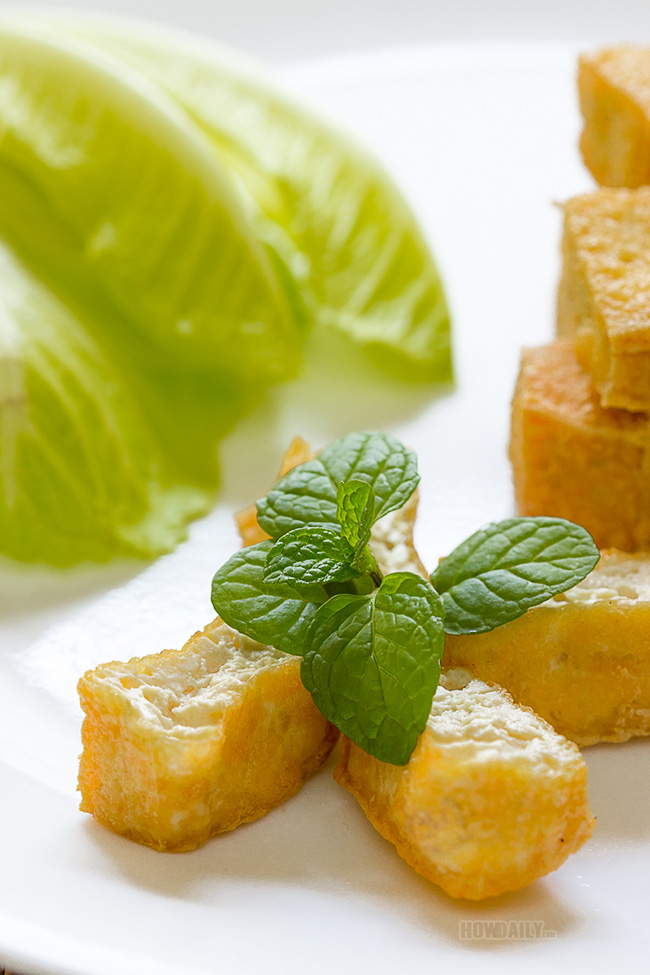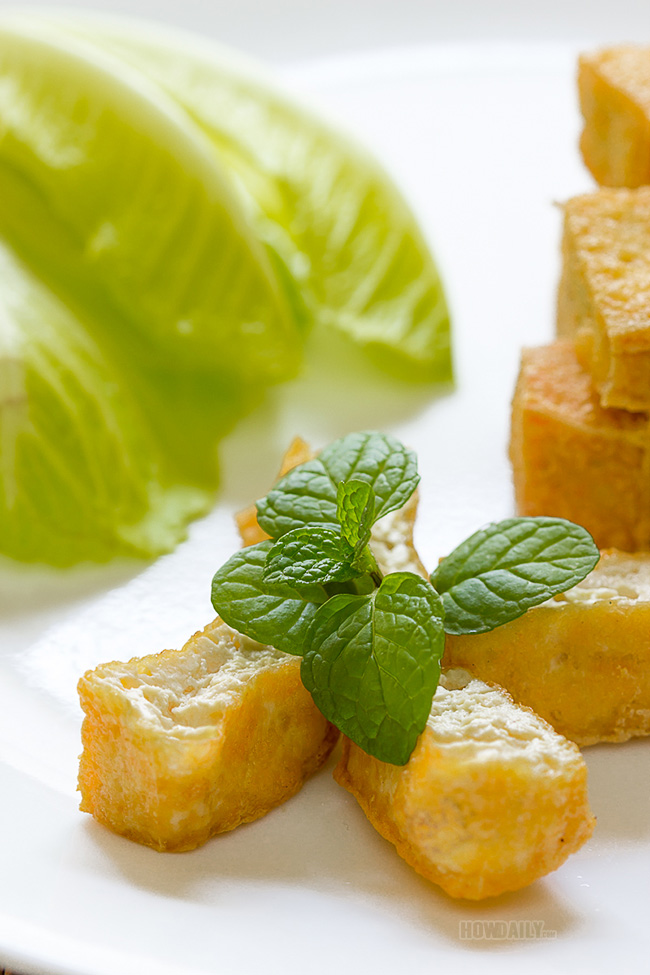 So, let's start frying some tofu shall we.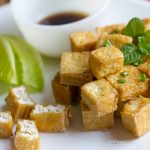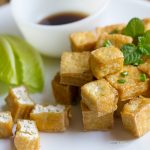 Fried Tofu Recipe
This fried tofu is the base for many Vietnamese dishes. These tofu pieces could be eaten as is, serve as sides or use as ingredients in both normal and vegan recipes.
Print
Ingredients
1

pack firm tofu

3

qt

vegetable oil for frying
Instructions
Prepare a bowl of clean cold water

Use a sharp pointed knife to carefully cut along the packaging edges to remove tofu block from its pouch.

Deep the tofu block into water and gently wash it.

Pat dry the surface with paper towel.

Cut the tofu block into cubical pieces or as your recipes call for.

Lay them out singly either on flat paper towel or colander.

Let those piece air dried for at least 10-15 minutes or more. This will help to prevent splattering.

Pour veggies oil into deep frying pan/wok place over high heat.

When oil is hot, carefully add tofu pieces, one-by-one.

Carefully use a wooden spatula or chopsticks to separate tofu pieces while they're sizzling.

When all pieces turn gold and floating to the surface, transfer them onto strained container to allow dripping excess oil.

Serve as is with soy sauce, onion garnish and Sriracha or use as base for other recipes