On a diet or quest for meatless substitution to daily meals? Try this gluten-free meatless ground beef burger patties recipe, crafted from completely grain-free, gluten-free vegetables and soy to create a chunky with some texture resistant to that of ground meat.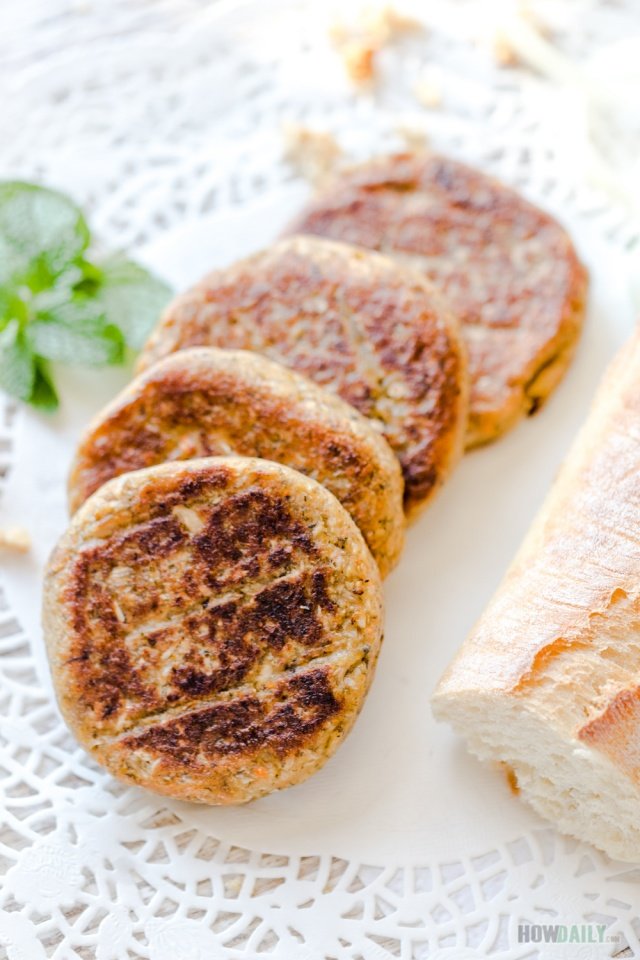 There are many options when it comes to substituting meat from daily meals, but the majority of them are derived from wheat gluten. So for those who want to go gluten-free, there are the soy TVP bits/pieces that were manufactured as well.
In Asia countries, due to the higher population following Buddhism, there are even more meatless varieties, such as young jackfruit, mushroom, tofu skins, etc.
The niche thing about young Jackfruit is that it's completely plant-based, free of wheat and other allergens. Young Jackfruits were harvested from their trees, shaved off the thorny skin, and chunked before canning. Good thing is, Jackfruit is packed with nutrients, for more information, you can read our article on Jackfruit vs Durian.
Young Jackfruit's fiber and flesh resemble that of the meat texture, a little chewy but sweet and satisfying to the bite. Though, when young jackfruit pieces are taking out of the can, they will be turning brown real quick, which is kinda nice if you want it to replicate the color of patty or ground meat. On the other hand, if you prefer the original off-white color, soak those pieces in lime-water solution.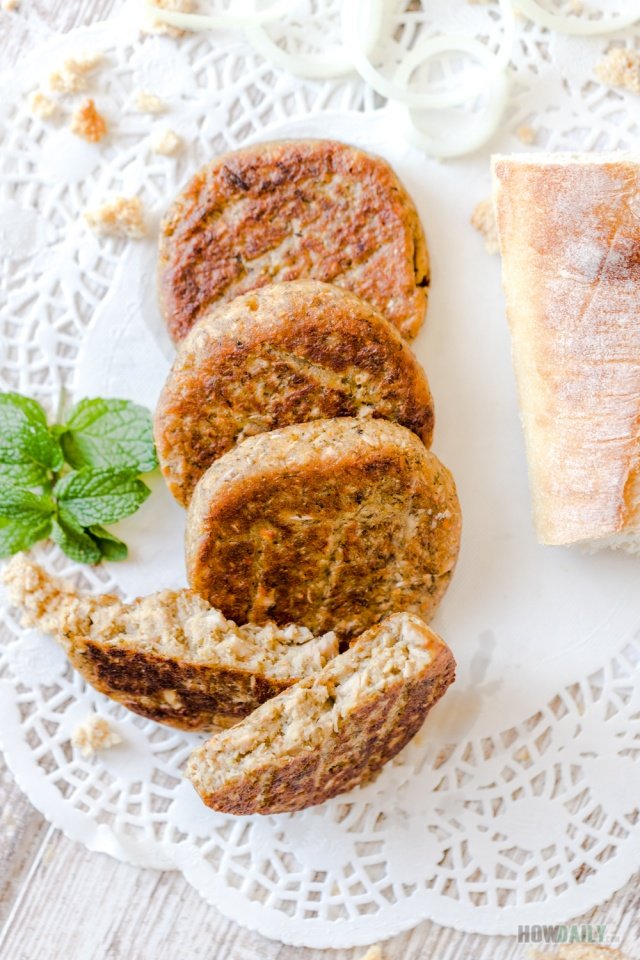 There are many used for young jackfruits, like in this recipe, chopped and mixed with a binder (tofu/potato starch) to imitate ground meat. It can also be shredded (say pork-pulled), or marinade whole (steak-like).
Most Asian groceries will carry young jackfruit, big chains' international aisle might have these cans as well. If not, the best bet is to buy them online.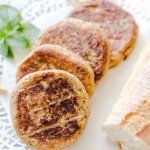 GF Meatless Ground Beef Burger Patiies
Introducing another meat substitution of the ground burger patties imitation, made from young jackfruit, tofu, and other vegetables. Gluten-free.
Print
Ingredients
8

oz

young jackfruit

drained weight can

6

oz

firm or extra firm tofu

½

cup

potato starch

1

stalk

celery

½

medium carrot

½

sheet

nori

¼

sweet onion

½

tsp

smoked paprika

2

Tbsp

toasted sesame oil

½

tsp

ground pepper

⅓

tsp

salt

1

Tbsp

yeast extract

optional

1

Tbsp

mushroom seasoning powder or 1 tsp no-beef base

optional
Instructions
Drain jackfruit from its can and let drip. If you're using raw jackfruit, chop them into 2-inch chunks.

Add celery, carrot, onion and nori to a food processor. Puree them to a very fine state.

Add tofu and puree once more.

Now add young jackfruit and all seasoning into the food processor, pulse a few times till they're all uniformly chopped but a bit grainier.

Transfer mixture to a mixing bowl, add potato starch and combine them well.

Mold with your hand or press into burgers' shape.

Pan-fry or bake as usual then serve with your burger buns, bread or over salad.