As popular as the California roll in the States, Hosomaki or simply the single topping/filling ingredient is the most common in Japan, comparable to nigirizushi. To find out more about different types of sushi and details on Japanese terms, read on our sushi guide here.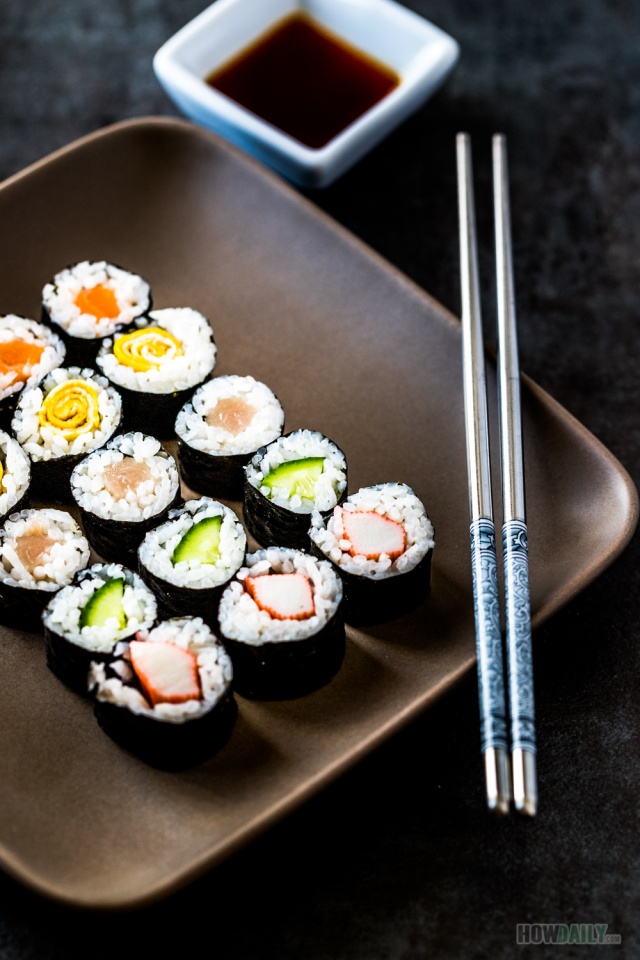 Hosomaki, as just its name implied, is a roll of nori wrapping around any single ingredient of choice with the help of seasoned sushi rice to balance the flavor. The filling can be anything from raw seafood like tuna, salmon, yellowtail, shrimp, octopus…to more complex ingredients such as natto, pickled radish, fried egg, etc.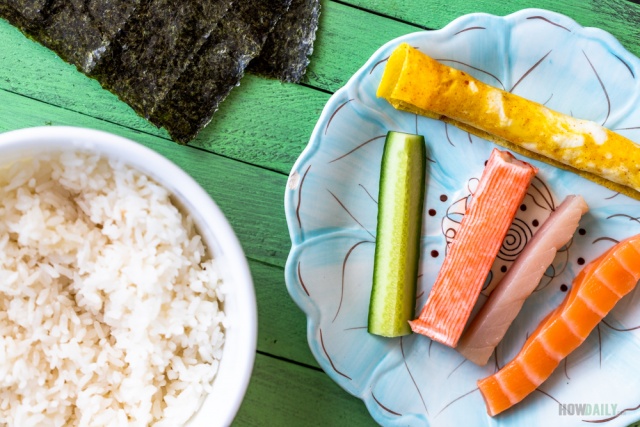 Since only one ingredient is used as a filling, the hosomaki piece is quite small to a bite-size. This is why hosomaki is there in almost every bento lunch box, due to its ease of space arrangement and simple visual appeal.
So, to make hosomaki, all you need is to cook and season sushi rice. You would then need to portion cut/slice filling ingredients into about 4-inch length stick. Use an imitation crab stick as a measuring guide if needed. Each sushi sheet will fit 2 sticks lengthwise.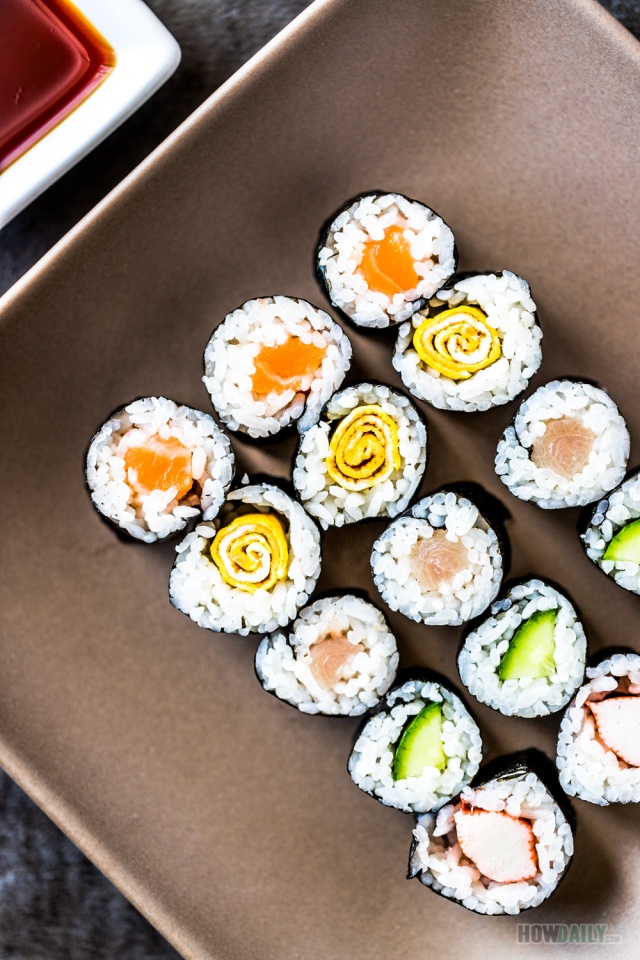 To have the best taste hosomaki, try to use the freshest ingredient you could find. Sashimi-grade fish is recommended, all you have to do is cut. The whole process should be really quick if you already have a sushi rice cook. About 15 minutes for handling ingredients to rollings max.
This is one of the easiest ways to pack and decorate your lunchbox. You can do everything in the morning or if you're like me, just prepare all ingredients the night before. That includes cutting fish, cooking rice, etc. and store them in the fridge. Then the next morning just rolls, cut, and wrap them into the lunchbox. That's how I pack for my kid on those busy mornings.
Also, switch around and substitute filling to your liking. Things like avocado, fruit, hot dog, ham, cheese sticks, etc. are good examples to use with great flavor too. Tired of the black color seaweed, replace it with a customizable color wrapper to your liking. Anyhow, enjoy, and don't forget that soy sauce and extra wasabi for nibbling.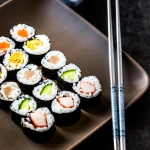 Recipe for Easy Hosomaki platter
One of the most simple single-ingredient sushi roll at its very detail, take a look at this hosomaki recipe and customize to your own appetite.
Print
Ingredients
Filling
1

oz

sashimi grade tuna

or any fish of choice

1

egg

2

sticks

kani

1

mini cucumber

Any sashimi-grade fish or filling of choice
Garnish & Complement
Wasabi, soy sauce, pickled ginger, etc.
Instructions
Prepare a dipping water-vinegar solution to dip your hand with while working to prevent sticking. Use a 1:4 ratio (1 Tbsp rice vinegar to 4 Tbsp water).

Cook, season and prepare sushi rice, if you need more instruction, take a look at the guide on cooking sushi rice. We need about 1/2 cup cooked sushi rice for every roll.

Prepare the work area, preferably leaving your bamboo mat on a flat surface like counter or cutting board. Have plastic wrap available if you want to invert the roll.

Cut sashimi in to 1/2 x 1/2 x 4 inches sticks.


Fold a piece of nori in half, carefully tear along the folding line.

Lay the half nori on top of bamboo mat over a flat surface.

Spread 1/2 cup of seasoned sushi rice over nori leaving about 1/2 to 1 inch empty on the farther end.

Now arrange a fish stick or any other topping on top.

Carefully lift, tuck and roll. Apply pressure over bamboo mat a few time to hold the roll into shape.

Repeat for other hosomaki rolls.

Use a sharp knife to cut. You might need some damp cloth to wipe the knife off in between..

Enjoy as is or serve with pickle ginger and some hot wasabi.