We all knew about the importance of bones strengthening for a healthier lifestyle. Apart from taking in supplementary pills, you can try to implement bone supporting ingredients into your daily diet. This recipe contains the most popular ingredients in this category to approach this goal with calcium, vitamin D, B, manganese, and loads of others too.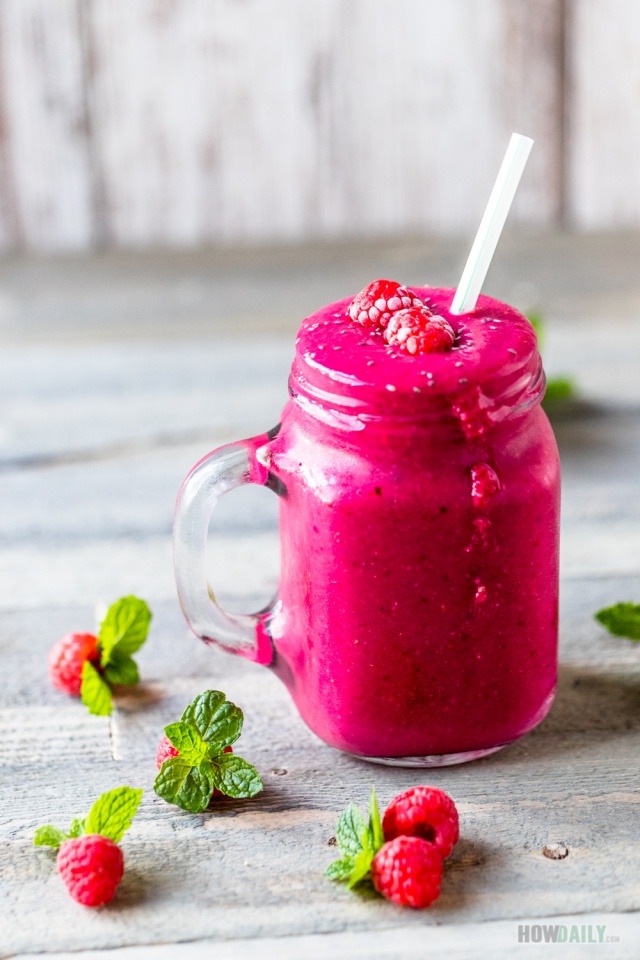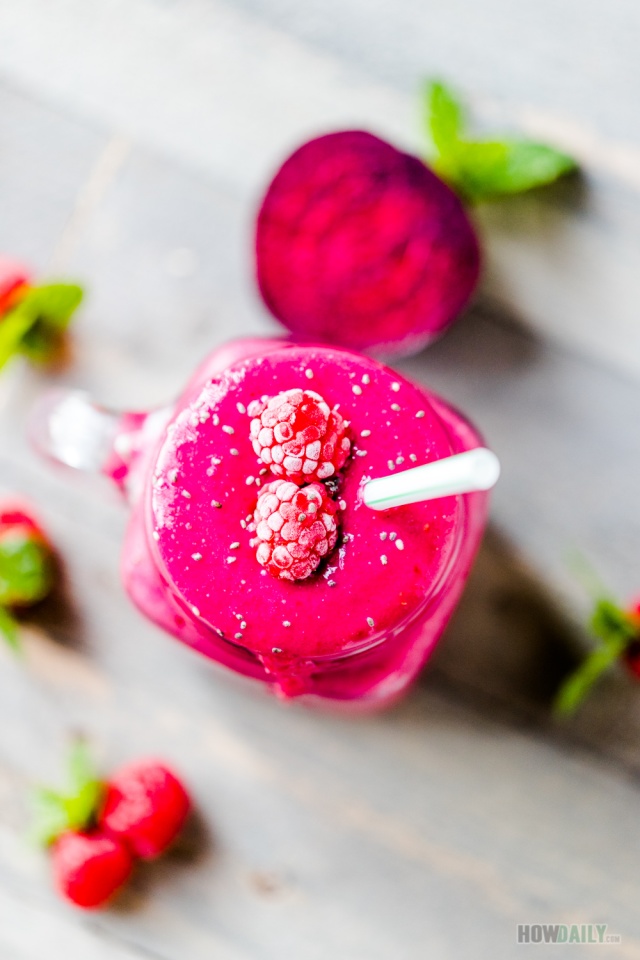 Here are the break down of some ingredients.
Beet
High in manganese, potassium, vitamin C, B-folate, antioxidant, fiber,… Beet is good for your bones, kidney, liver, pancreas, heart, and other organs as well. Drinking beet juice might help lower your blood pressure, inflammation, and birth -defect. Since the beet is high in fiber and antioxidants, it serves well to help you in achieving that dream body weight while detoxing your body and skin. It also helps boost brain function and stamina.
Peach
Content of calcium, protein, fiber, and other nutrients. Peach is a good source for vitamins A, C, E, K and provides support to the heart, eyes, and skin. Besides all the goodness, peach has a very nice fragrant and definitely will add to the taste and flavor of your drink.
Raspberry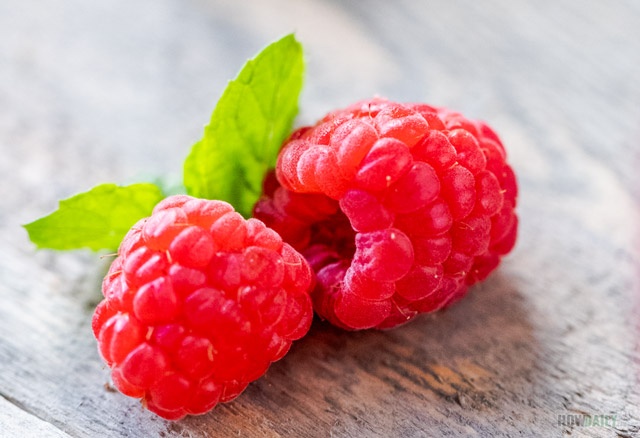 Another flavor oriented ingredient. Raspberry makes your smoothie tasted good while providing lots of beneficial properties. To name a few: reduce wrinkles with an antioxidant, aid in weight loss with fiber, prevent cancer, support feminine health by decreasing heavy menstrual flow, and help prevent nausea in pregnant women.
Greek yogurt
Most milk-based products would contain a load of calcium necessary to support your bones. Greek yogurt is the king by fulfilling its duty at minimal calories/carb buff. Just pick those plain Greek yogurt, it pairs great with any type of fruits.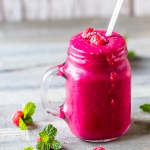 Recipe for Bone support smoothies
Contains various powerful ingredients with plenty of on vitamin D, calcium, manganese and other healthy minerals, this drink aim at supporting your bone, help strengthening them.
Print
Ingredients
1

peach

½

cup

raspberries

frozen

½

beet

½

medium carrot

1

cup

Greek yogurt

¼

cup

Walnut

1

Tbsp

chia seed

1/2

cup

milk

or water
Instructions
Add everything to

your blender

, pulse a few times than blend at high speed till smooth.

Add ice if you are using fresh food, other wise this should be good.