With so many pumpkin recipes around, this is yet another pumpkin amplified which involving sweet pumpkin puree, savory spices, and creamy coconut to build the flavor for Panna Cotta. The coconut cream was used instead of milk while carrageenan is a nice substitution to make this recipe fully vegan compatible.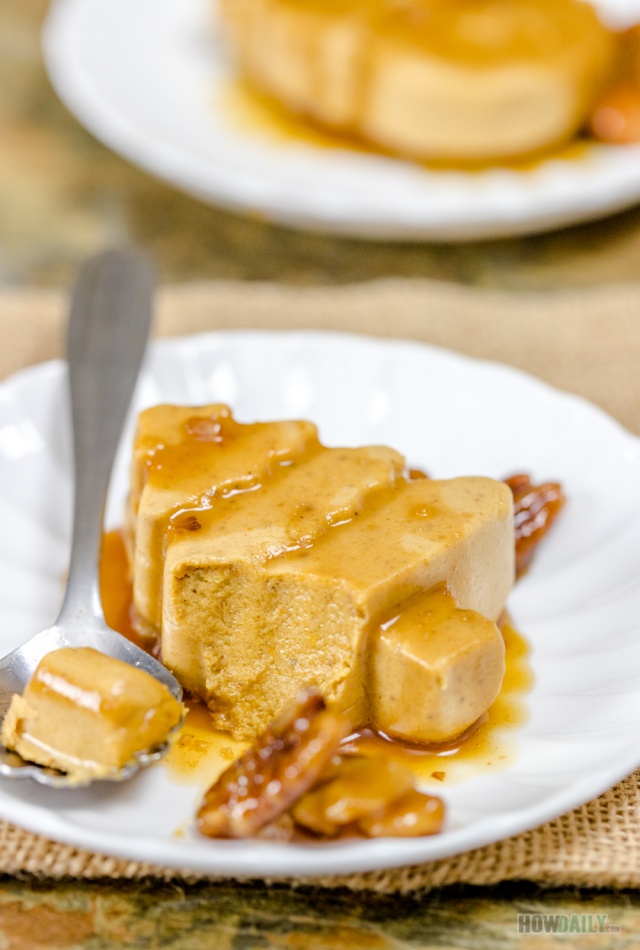 The dessert is then elevated with salted caramel and a mix of walnut, cashew, and almonds. They are all well combined to create the winter flavor, which is perfect to serve after a family dinner. If you're short on time, any store-bought syrup is fine, just sprinkle on some roasted nuts to enhance the flavor.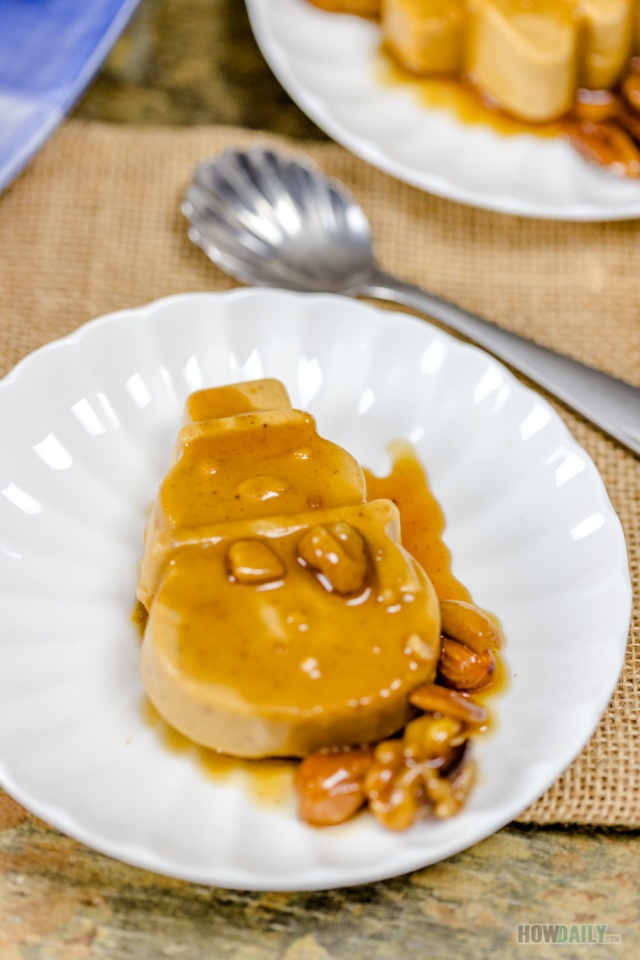 Left over pumpkin? Puree and cook it beforehand, then add to this recipe.
The texture is soft with a little resistance, you can adjust by increasing/decreasing Carrageenan or Coconut milk. This recipe makes about 6 cavities.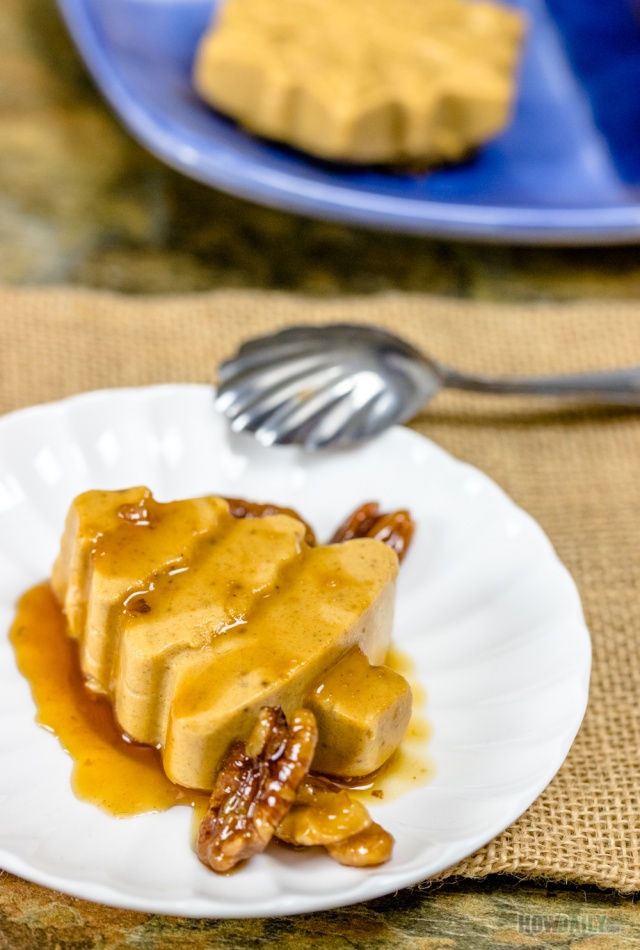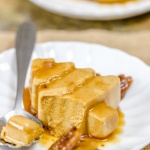 Recipe for Pumpkin Panna Cotta and Salted Caramel
Quick and easy panna cotta that enhanced with Mix nuts and salted caramel syrup for a traditional flavor yet enticing sweet treat. Try it this season chilled.
Print
Ingredients
1

cup

pumpkin puree

1

cup

coconut cream

1

tsp

pumpkin spice

or mix of nutmeg and cinnamon

⅔

tsp

carrageenan

2

tsp

sugar

optional
Salted Caramel
4

Tbsp

sugar

or 2 Tbsp Maple syrup

½

cup

mixed roasted nuts

pinch of salt
Instructions
Mix carrageenan with sugar to prevent clump.

In a saucepan over medium/low heat, add coconut milk and pumpkin, mix well.

When heated, add pumpkin spice and mix well.

While stirring, pour in the sugar/carrageenan mixture.

Let sit and cool at room temperature before chilling in the fridge for at least 2 hours.

Sprinkle with salted caramel and nuts. Serve cold.
Salted Caramel
In a small skillet or saucepan over low/simmering heat, add sugar.

Stir to help all the granulates melt evenly.

Throw in some nuts and pinch of salt.

Remove from heat and Drizzle on top of panna cotta.

If caramel is too thick when cool, add some water and heat it up to loosen.