It's snowing heavily today, and I've been missing a summer strolling at the beach enjoying the seafood. I mean, it's like we haven't had any vacation at all, for a while now. Upon looking at our fridge and found some frozen legs on the upper shelves, so, let's bring the mesmerizing scent to our home and enjoying the baked crab legs with some garlic butter dipping sauce, made at home right from the oven.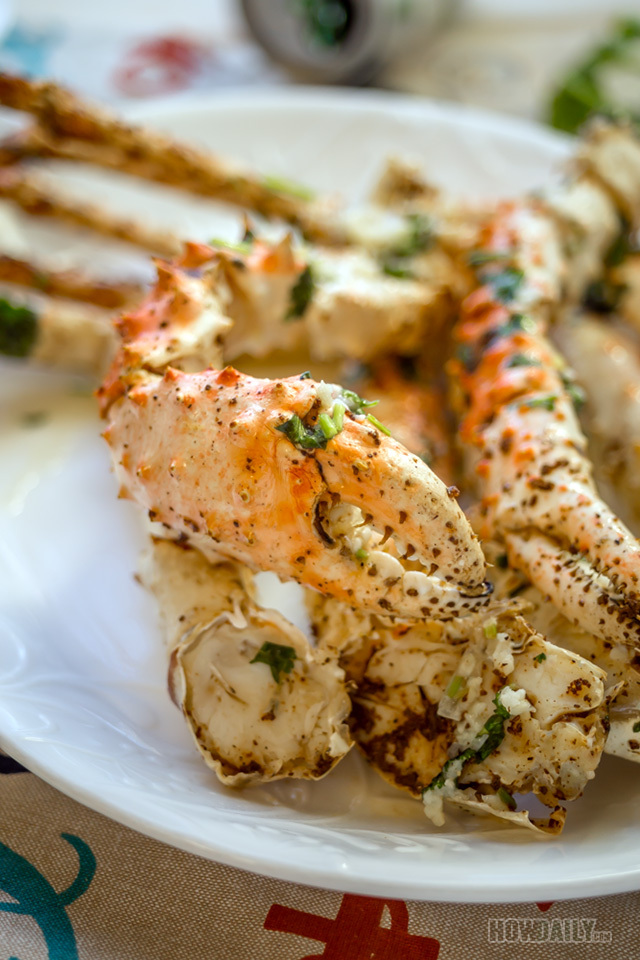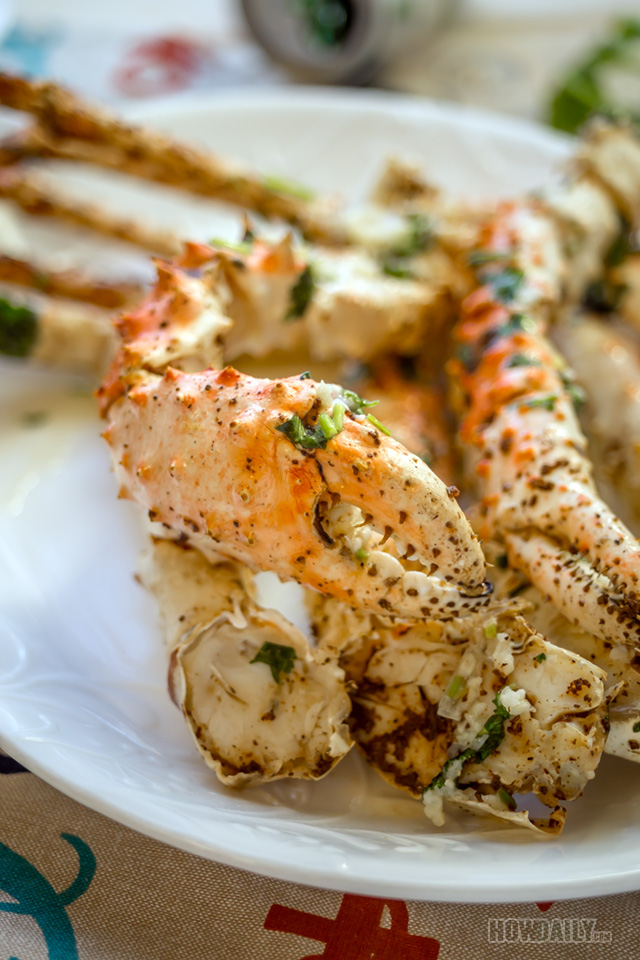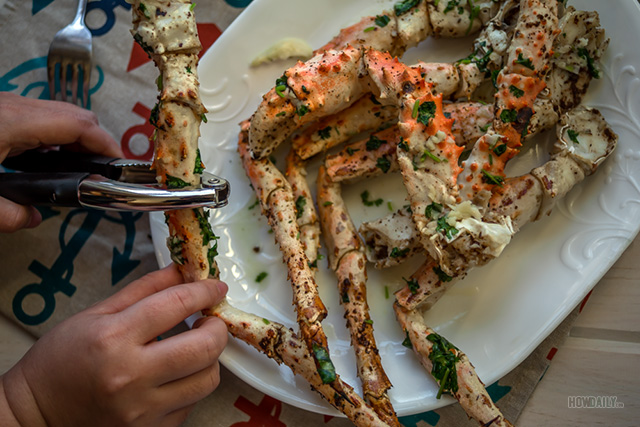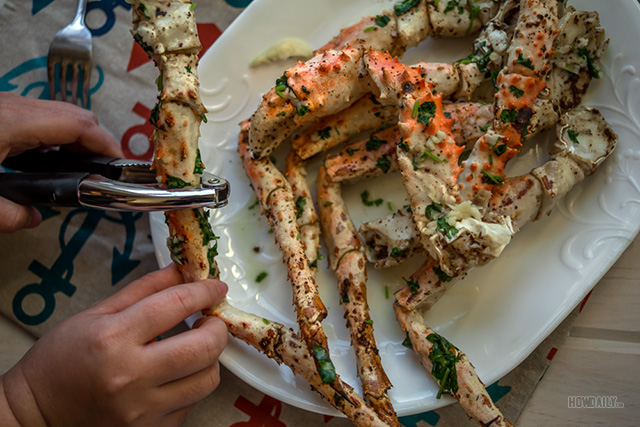 So, after defrosting the crab legs (I'm sure that the fresh one will taste better, but hey, in this season, make do with what you have), let's cut them into halves, so that they're easier to handle, and have some opening for the beer/seasoning to absorb in. You could add some granulated garlic and cilantro into the mixture before baking, but brushing the dipping sauce at the end will suffice if you using the old bay.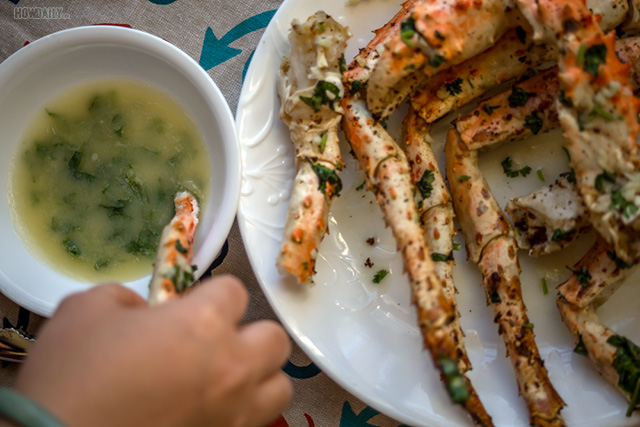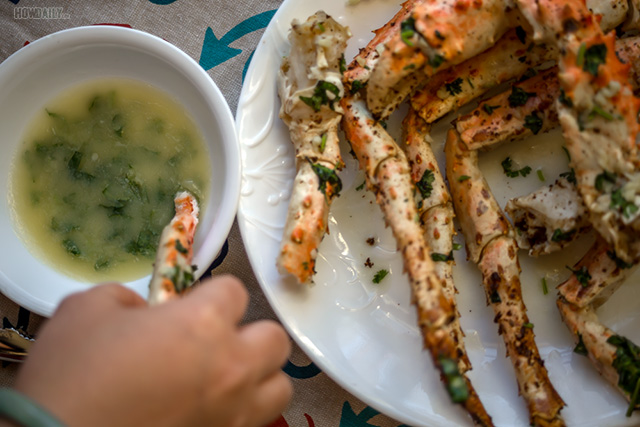 Now for the saltiness, you could either sprinkle in some season at the very start, directly into the beer mixture or wait till the very end, sprinkle on the ready-to-serve legs. I found that most of the legs, when baked, will leave out sea-salty sweetness juice, so I usually just skip the salt.
Oh and baking, the easiest would be like in the recipe, throwing everything (beer, legs, old bay) together and bake. Another method is to get a bit deep baking tray and fill them with the beer. Then lay a wire baking rack on top, place the crab leg over the rack before sprinkle on some seasoning (directly on the leg) and bake.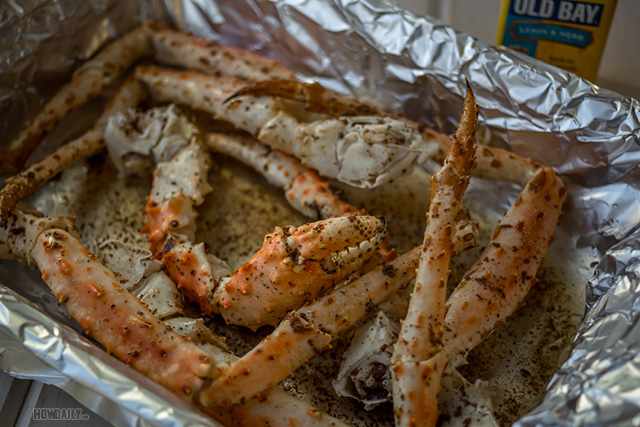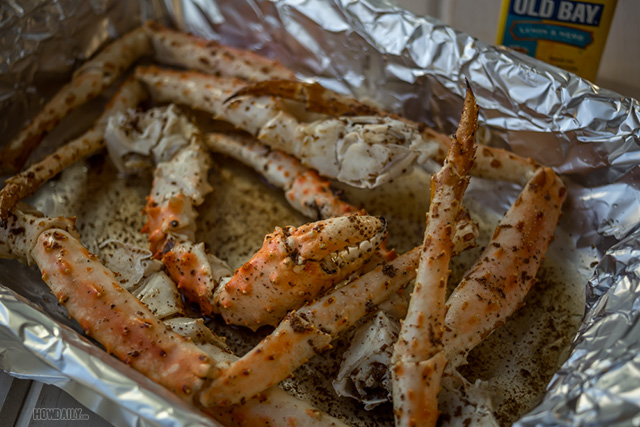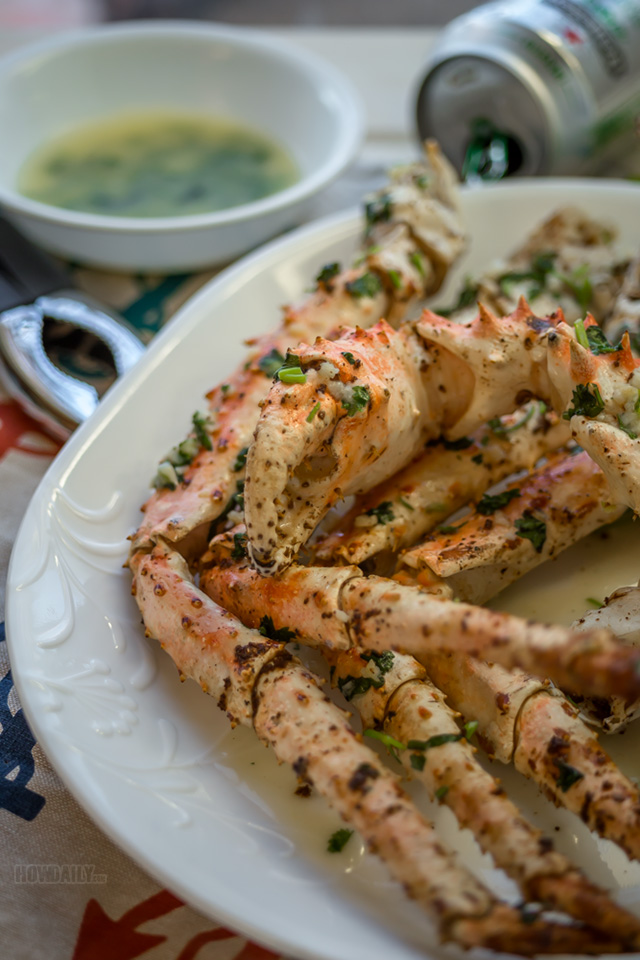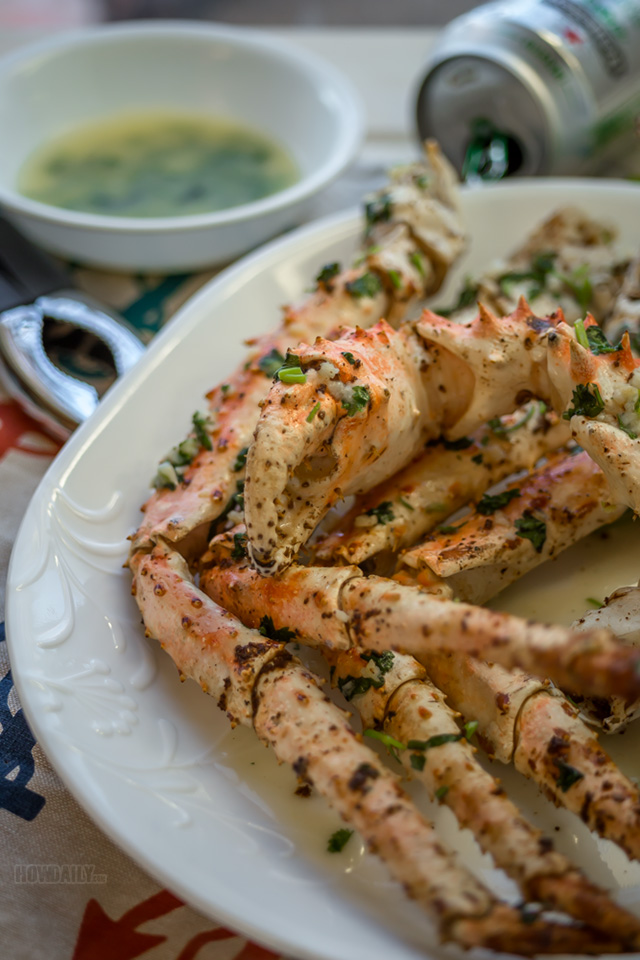 Both methods will get you some legs that taste good for sure, just a method of preference of how much juice in the crab I guest. So, without further ado, let's bake some legs.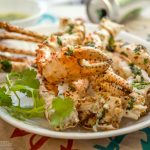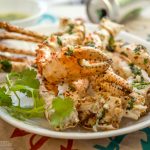 Recipe for Oven Baked crab legs and Garlic butter dipping sauce
Enjoying the aromatic sensation of melted garlic butter over beer baked crab legs. This recipe will bring you straight to the beach and keep licking fingers for more. Dipping time, Hooray
Print
Ingredients
2

lbs

Crab legs

1

can of beer

Old bay seasoning

ground pepper
Garlic butter dipping sauce
1

cup

unsalted butter

3

cloves

garlic

A few parsley stalks

A pinch of salt

I used red Himalayan sea salt

3

Tbsp

lemon juice
Instructions
Bake the crab
Preheat oven to 320F.

In a container, mix 1 can of beer with some ground pepper and old bay seasoning to taste.

Pour the mixture in your baking pan, and add the crab legs in.

Bake for 8-10 minutes

Make the Garlic butter dipping sauce (instruction below) while waiting.

Drain all liquid from baking tray (save that for some seafood stocking recipe or something). Be careful as it's hot.

Whoop in half of the garlic butter sauce onto the crab legs, shake gently, and bake for another 3-5 minutes, until the garlic butter crab aroma fill your room.

Remove from oven and transfer to serving tray.

Serve hot with your remaining garlic butter dipping sauce
Garlic butter dipping sauce
Mince parsley and crush garlic.

In a microwave safe container, add crushed garlic into your butter.

Add a little sea-salt to take then whisk them all together.

Cover and microwave for a minute or so to melt them a bit.

Be careful of heated container, Add parsley and lemon juice. Stir to mix.