If you've ever eaten sushi or sashimi, you'd surely have come across some types of roes. Due to their vibrant colors and crunchy texture, roes are often used as garnishes for those dishes. There are a variety of roes types that commonly used in Japanese cuisines, those included: masago, tobiko, ikura, uni, kazunoko, mentaiko, and ebiko. Among those, masago and tobiko are the most frequently used and often be confused about.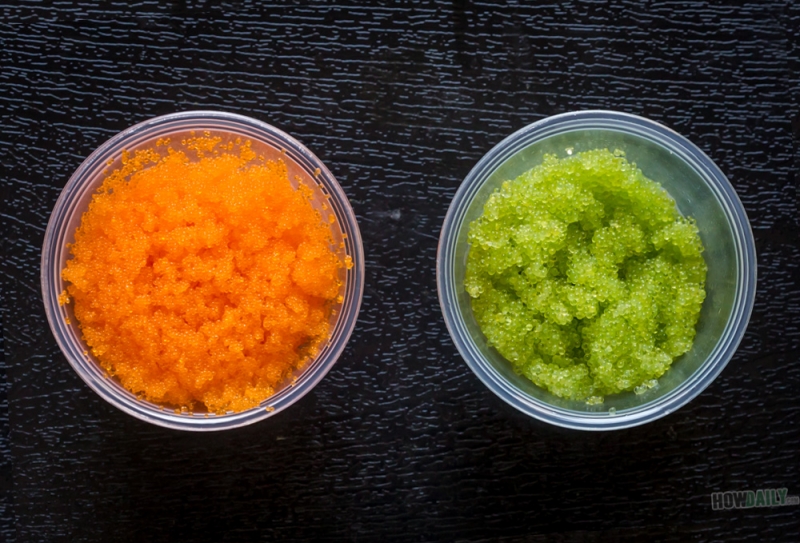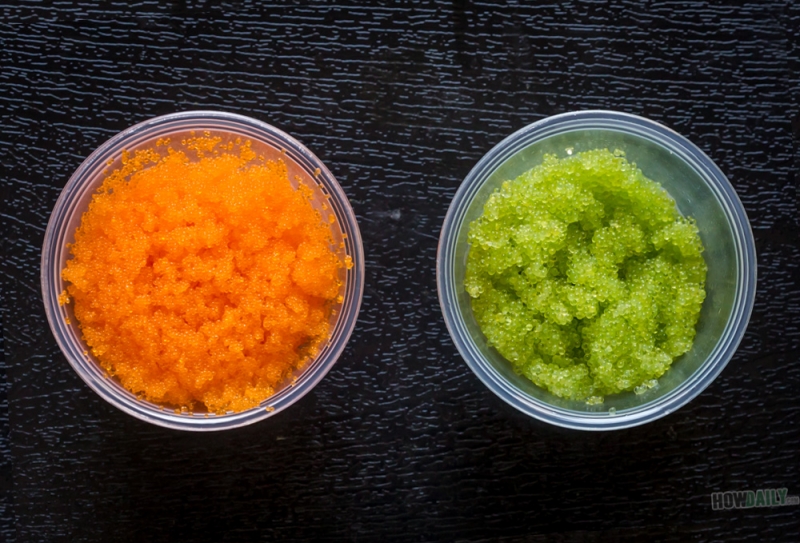 What is Masago?
Masago is one of the most prized roes that is small, crunch, and salty-sweet, sometimes mild bitter. It has a savory taste that not overpower fishy, thus the reason for its wide uses in sushi garnishing and other dishes decoration.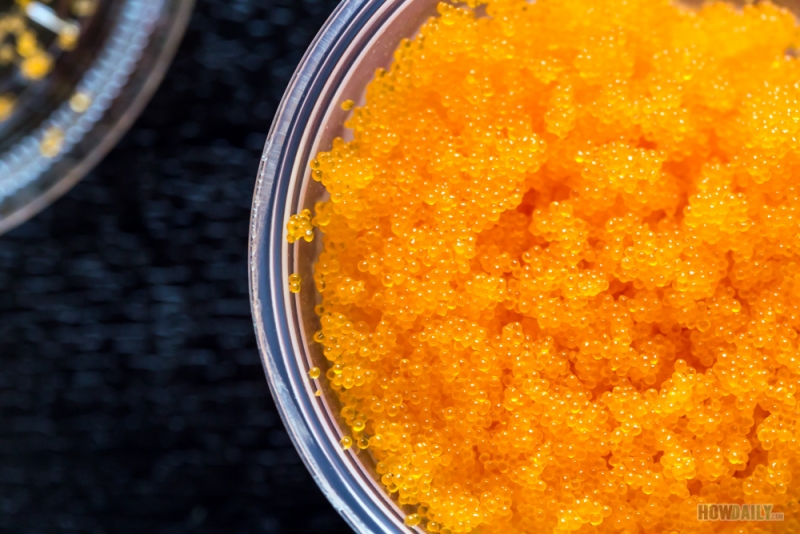 In short, Masago is an egg or roe of Capelin or smelt, a type of fish that originated from the Atlantic and Arctic. Similar to salmon, Iceland native Capelin lives in the sea but swim to the freshwater rivers to spawn en masse. The roes, right after harvested, is pale orange in color; and thus need to be dyed or marinated before distribution throughout the world. Common appearances of masago, colorwise, are bright orange, black and red.
This is one of the smallest size roes which is why its name, in Japanese masa- mean sand, indicating the egg's resemblance to that of sand's grain. Capelin eggs are about 1 millimeter in diameter, extremely low on calories (only about 40 calories per ounce), low fat (1.5 g/oz), and high in omega-3 values. Masago has a sticky clumpy consistency, making it easier to stick on any food type to spice up the color and flavor. Its natural crisp is another plus. You can get the crisp into any tender/mouthwatering food without affecting the intended flavor.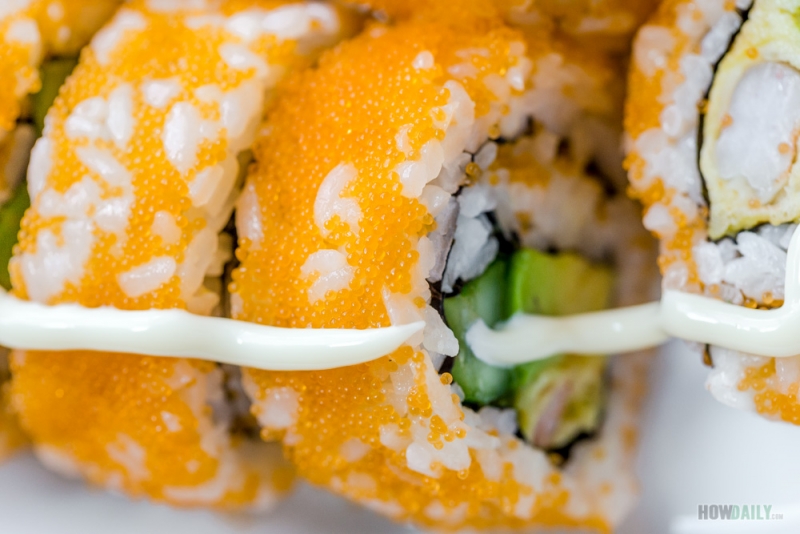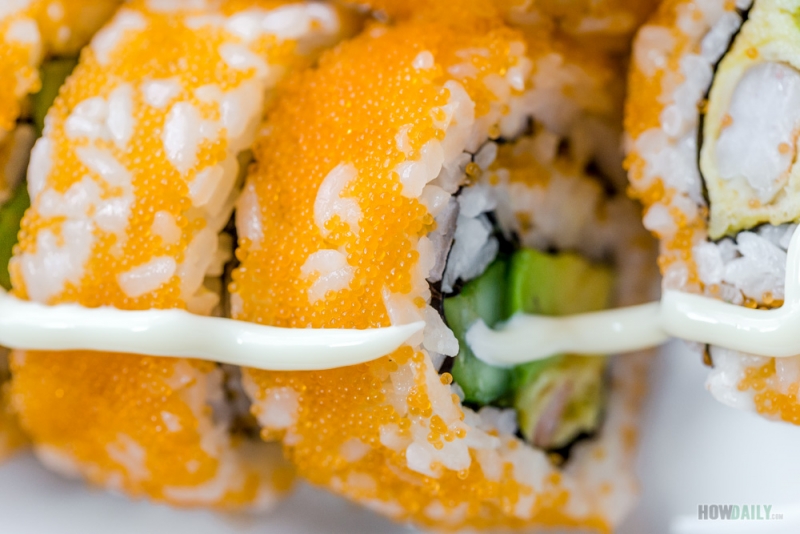 The most popular uses for masago is in sushi and sashimi presentation, however, there are more dishes for them. You could mix them over any rice bowl, seafood spaghetti, fish ball filling… anywhere that desires the crunch and crispiness. Best of all, masago comes at a pretty decent price, cheaper than any other roe like tobiko, ikura, etc.
What is Tobiko?
Tobiko is the roe of flying fish, mostly lives in tropical warm water. This is why natural tobiko comes in vibrant red to orange colors and extremely bright. In the market, tobiko often sold in color dyed such as black (infused with squid ink), yellow (yuzu, a kind of grapefruit), green (wasabi, mild spicy too), and red (beet).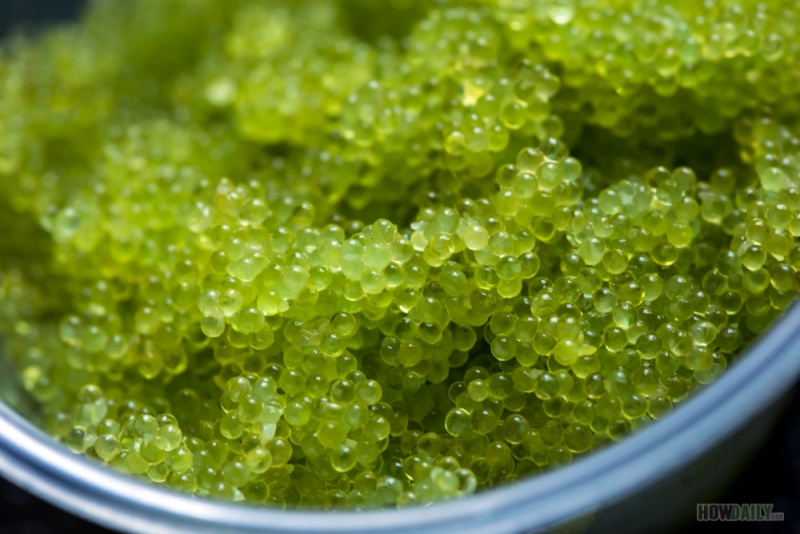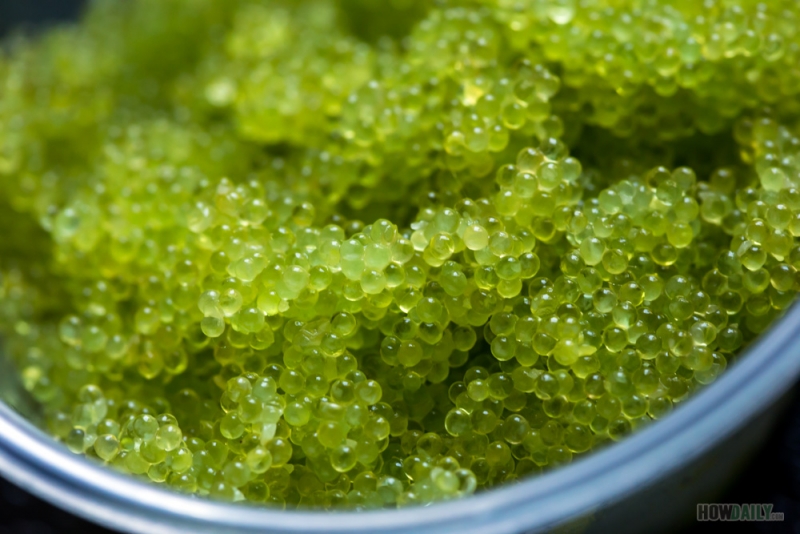 You will frequently found that tobiko and masago can be interchanged and served instead of one another, with masago more often due to its budgeting price. Similar to masago, tobiko is often used as garnishes over sushi/sashimi dishes. They're also topping for uramaki and filling for California rolls.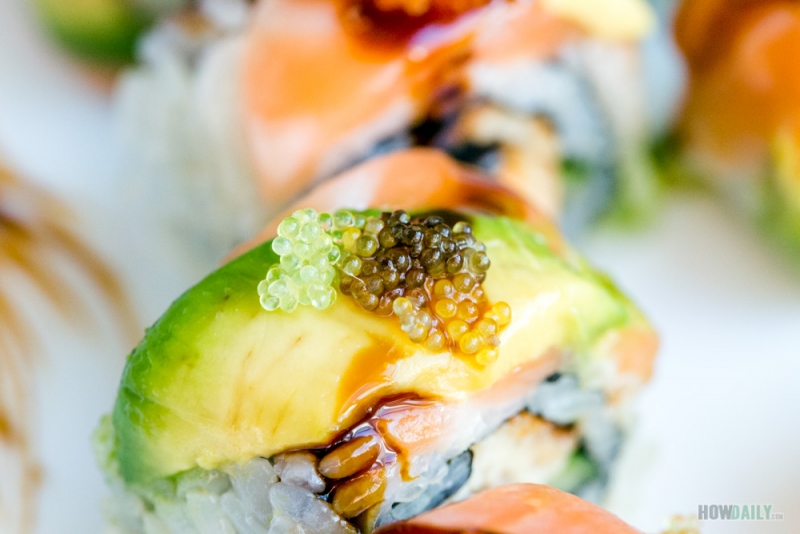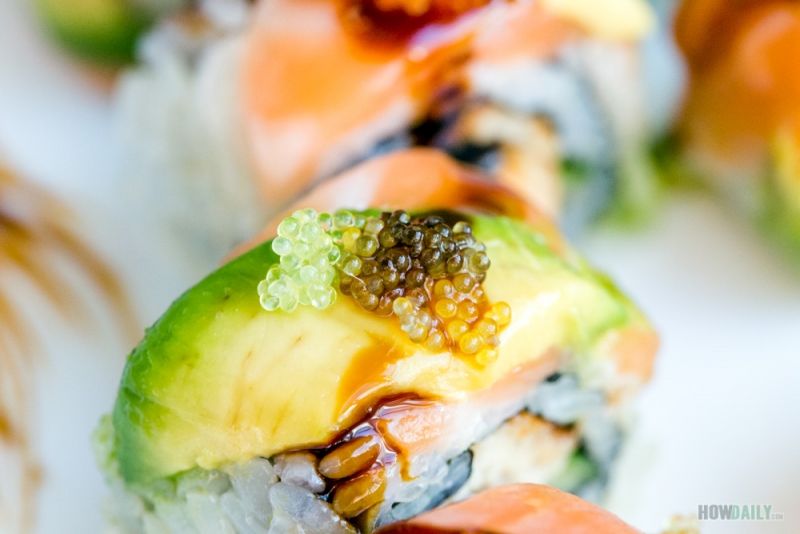 The difference between Masago vs Tobiko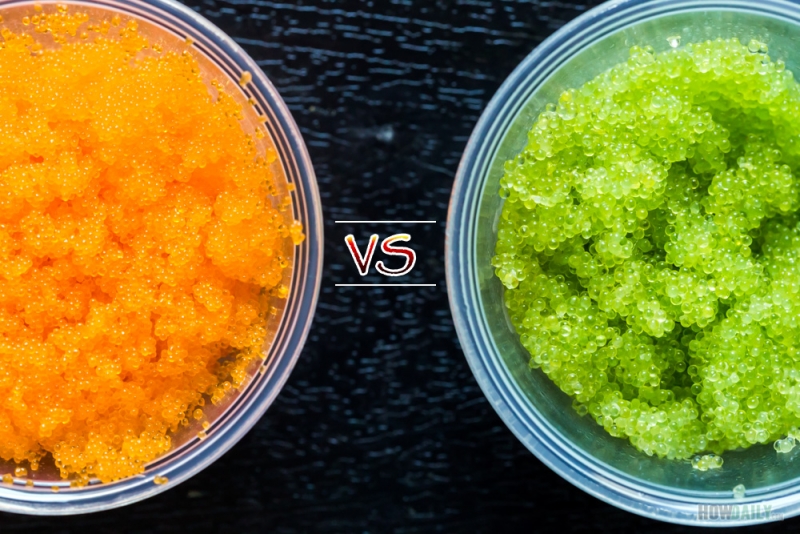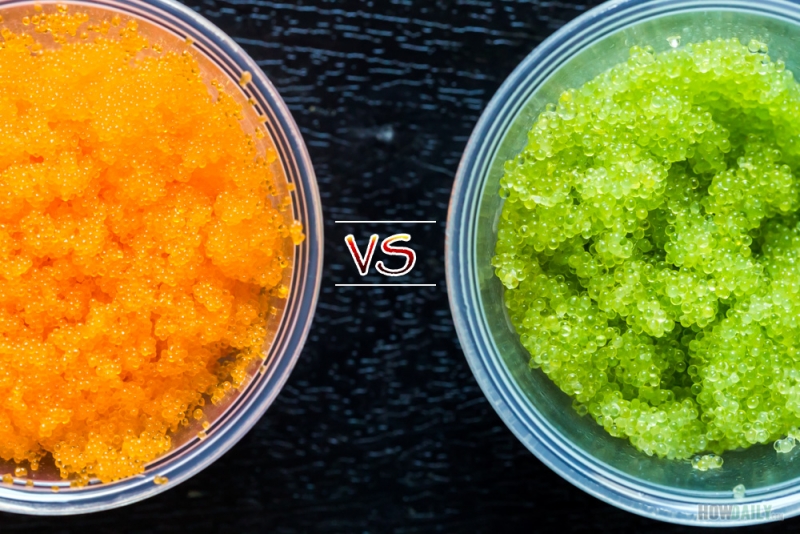 New sushi lovers often mistakenly or confused between the two. So what is the difference between masago and tobiko? In theory, masago is the smaller, naturally duller egg of Capelin while tobiko is of flying fish. This makes tobiko larger, brighter, more flavor (often saltier sweet), and also crunchier. You will often find tobiko in black, red, orange, and green with wasabi flavor.
Tobiko flavor is of course more intense and distinct compare to masago but still not over-powerful. That's why tobiko is also used anywhere masago would, but more often as filling or as main ingredients. Tobiko also works better than masago in Gunkan nigiri, for a fish lover that is.
For those who love sushi but not much favor of the fishy smell, than masago is actually more favorable due to less intense flavor and taste, scent, and other things too. Another is that masago is usually cheaper in price, thus, many restaurants using masago in substitution, even though their menu called for flying fish roe.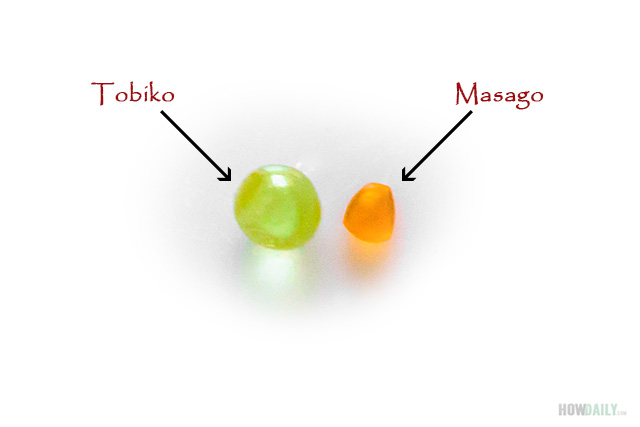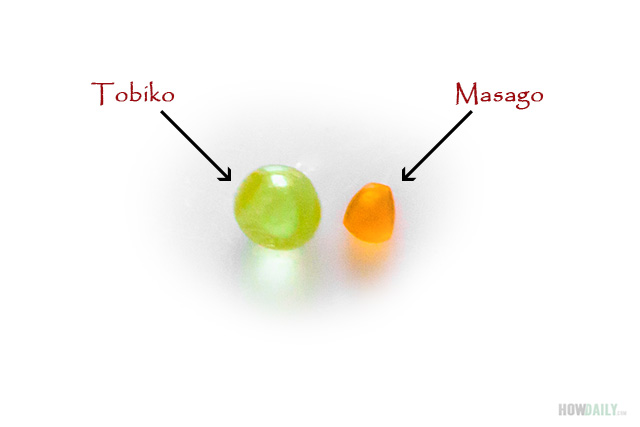 Also due to the vast cultural difference, nowaday, masago is just the smallest fish eggs, while tobiko is the larger ones. A lot of substitution fish's egg was used, not just Capelin or flying fish anymore.
Where to buy Masago and Tobiko
You will certainly find masago and tobiko at any Japanese grocery store or any oriental market that sell fresh/frozen fishes. At these places, both masago and tobiko are being sold as raw fresh roes in small disposable sauce cups in the fish section. They could also be frozen and sold in large block batch.
You could also look at the seafood section of your local grocery store to see. I spot them in Costco and Sams club some season but in a very large batch. My local Meijer sometimes has masago in the fish aisle. Fishmonger might carry them too if you're in luck.
If a brick and mortar store is not in proximity, you could try Amazon, which basically carried all roes types in frozen containers, very convenient too. Other online fish/caviar stores also carry them but beware of the shipping fee though, so only buy in batch with your other seafood to save on shipping.