One of the recent trend, Cauliflower rice is just now tagging everywhere on the net. This vegetable simply packs all the healthiest nutrient: Potassium, fiber, B6, C and K.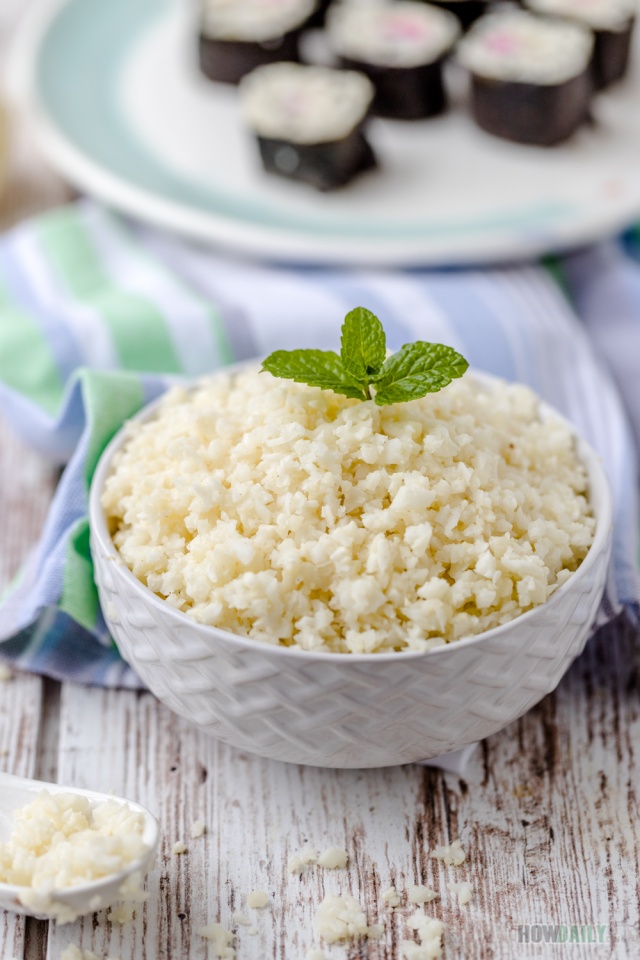 Not only that, cauliflower is low in carb, starch free and definitely gluten/wheat free. Good thing is, cauliflower available year round and can be found at any grocery store or market.
Making cauliflower into rice -like dish is easy and super fast too. You would need a food processor to randomly chop it into rice's size chunks. Then you can simply just stir-fry, steam, microwave, etc..
Of course, the taste is different compare to real rice, but at least the look match somehow, and cauliflower 's a lot healthier.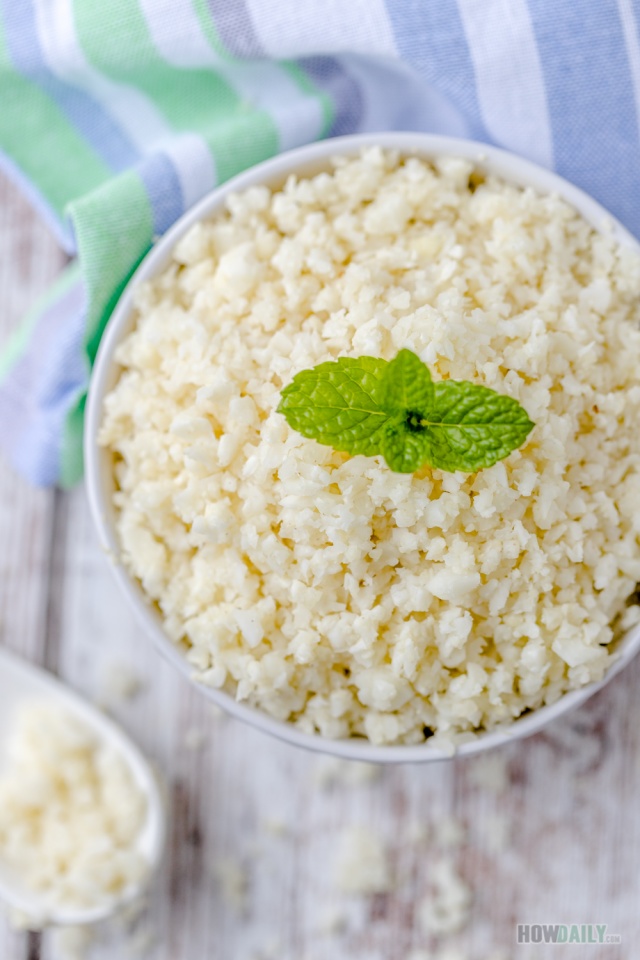 There are many uses for cauliflower rice. They can be served as-is, as side dish to other food. Or they can also be used to roll the famous grain-free sushi.
So, if you're on a diet or maintenance routine, don't hesitate to replace cauliflower rice with whatever dish that called for rice.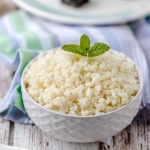 Recipe for Cauliflower Rice (Stir-Fry Method)
Starch free, full of fiber and nutrient cauliflower shred to resemble white rice. Can be eaten as side, sushi, salad or any dishes that require rice for the grain-free

Print
Ingredients
2

stalks

cauliflower

1

Tbsp

avocado oil

or any vegetable – non olive

pinch of salt
Instructions
Wash and cut cauliflower into florets.


With a food processor, divide cauliflower into small batches, and process one at a time.


Start by pulsing, one-by-one until all florets turned into small rice like grains.


Repeat for other batches, do not over process.


In a large wok or sauce pan over medium-high heat, when pan is hot, add oil.


Twirl a few times then add cauliflower grains and a pinch of salt.


Keep stirring to cook and soften cauliflower.


When done, transfer to plate. Serve warm