If you're in need of a side or vegetable dish to accompany your entree, try this quick and easy fix of boiled chayote squash and carrot with crushed peanut. This is healthy, light and widely fit for any type of course, be it marinade, grill, boil, fish, chicken…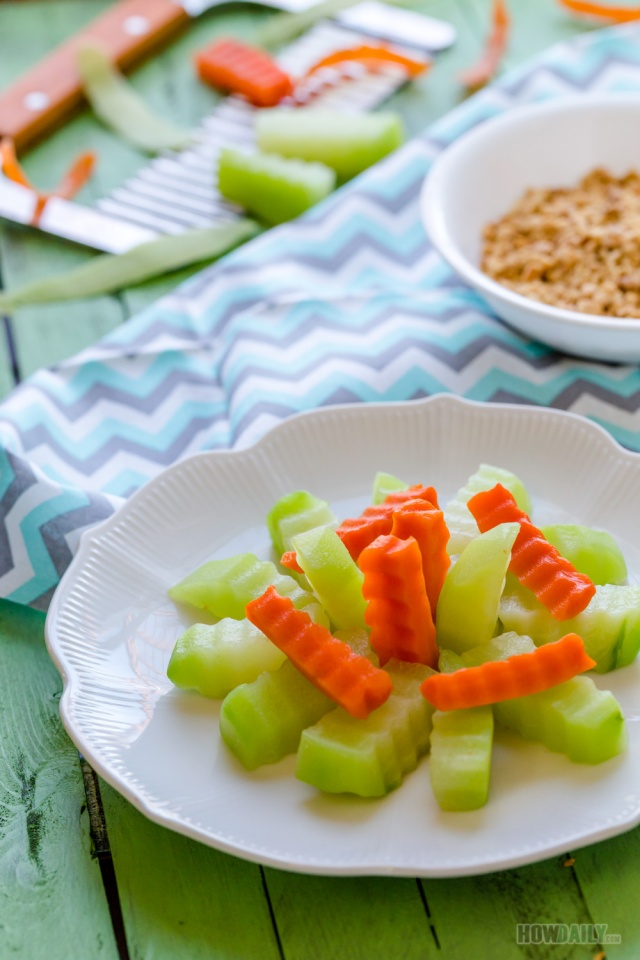 The process is fairly easy. You peel, clean, and cut a young chayote squash and carrot into the desired shape and size. Carving flower or any decoration would work perfectly too if you're packing that bento box, or just want to show off a little.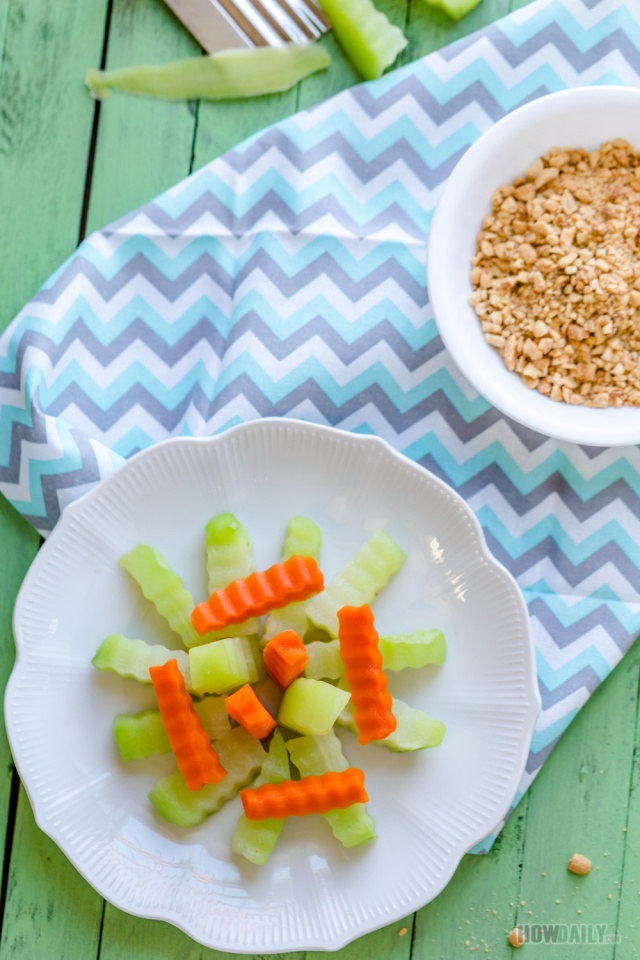 Just remember to pick a younger chayote squash to avoid too many skin and chewy texture.
Crushed peanut is just a mix of crushed roasted peanuts with some white sesame and a little bit of salt. Some would add ground pepper, but that would be entirely up to you.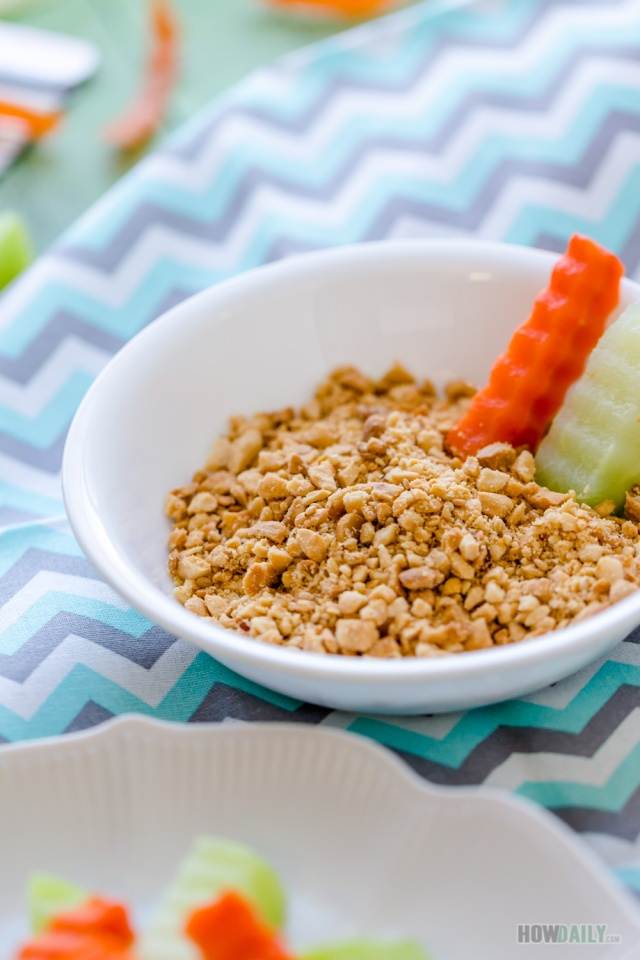 Anyhow, enjoy this easy side along with your protein. Nice for those who on weight control or vegetarian too. Substitute with cashew if you are allergic to peanut.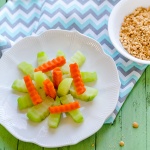 Boiled chayote squash and carrot with Crushed-peanut
Simple and easy-to-do boiled chayote squash and carrot dipping with crushed peanut. This can be side to any marinate, grill or fry dish.
Print
Ingredients
2

chayote squash

1

medium carrot
Crushed peanut sprinkle/dip
4

Tbsp

unsalted roasted peanut

2

Tbsp

roasted sesame

1

tsp

sea salt
Instructions
Peel the skin off chayote squash and carrot, wash and rinse them both repeatedly.

Rub the chayote squash to remove all gooey, then wash and rinse.

Cut into prefer bite size chunks.

Bring a pot of water to boil, add a teaspoon or so of sea salt.

When boil, add carrot chunks then wait about 2-3 minutes later to add chayote chunks.

After 5 minutes, remove pot from heat and transfer to an icy cold water bath to quickly chill. Discard/drain off the water.

Serve these boiled chayote squash and carrot along with some crushed peanut as dipping.
Crushed peanut
Get some unsalted roasted peanut and crush them: use the bottom of a pot or pound them with a mallet.

In a dry container, add crushed peanut, roasted sesame and some sea salt.

Shake to mix.

This easy mixture can be used as dipping for boiled/steamed vegetable or over

plain cooked rice

.