Whether it's a home date night, anniversary, or Christmas party dinner, this baked lobster stuffed with crab meat will surely be a star and enlighten even the toughest appetite. Just imagine this, lusty lobster tail, white, luscious and juicy seasoned with garlic butter and lemon juice bedding over mouth-melting lump crab meat in imperial sauce,  yum!!!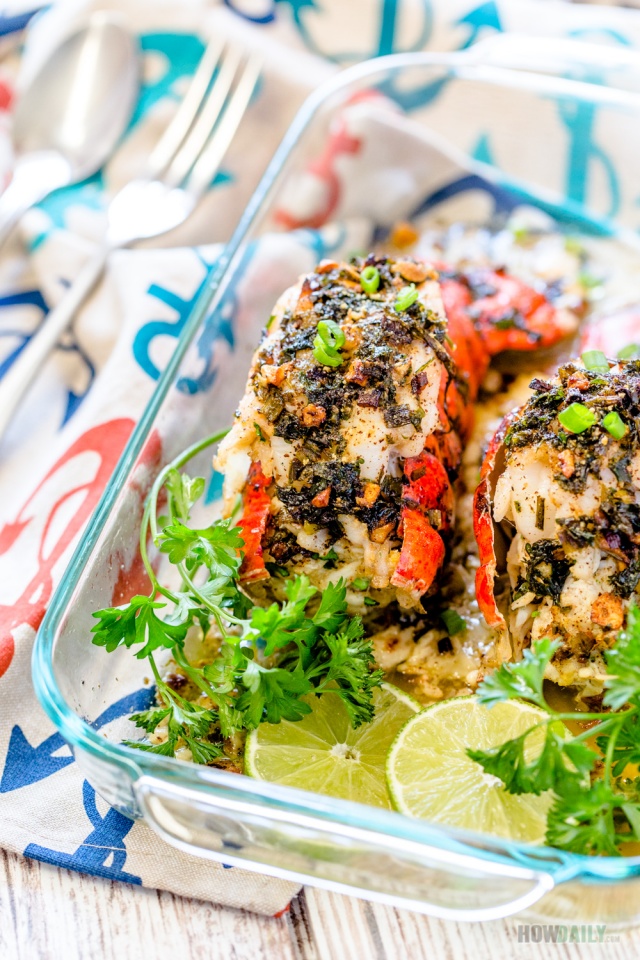 To add to Southern taste, a small spoon of Old bay was added to the crab meat stuffing. You can also use sea salt in place with some extra parsley.
Lump crab meat should be chosen. For the lobster, fresh Maine tails always work better with stuffing. However, depending on availability, frozen from Sam's or Costco will do.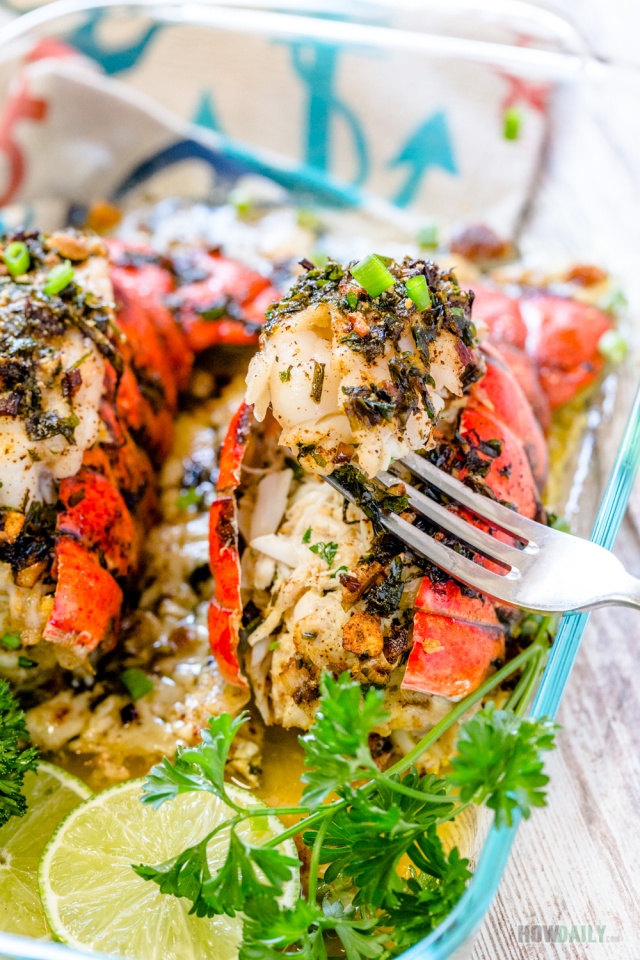 I typically just use bread crumbs (the one in the Panko box) to be quick, but you can always process some toasted bread or crush those tasty butter crackers.
For the garlic butter, since I use unsalted butter, adding a few grains of sea salt will improve the taste, or you could use salted butter and skip that as well.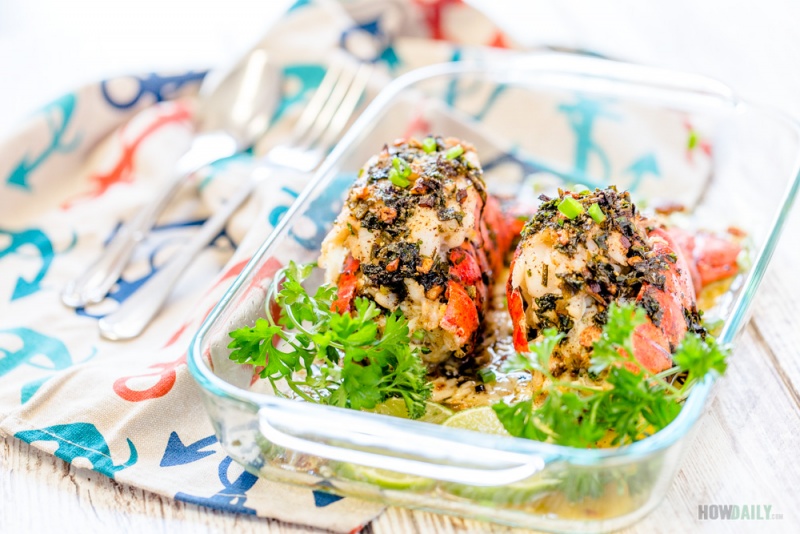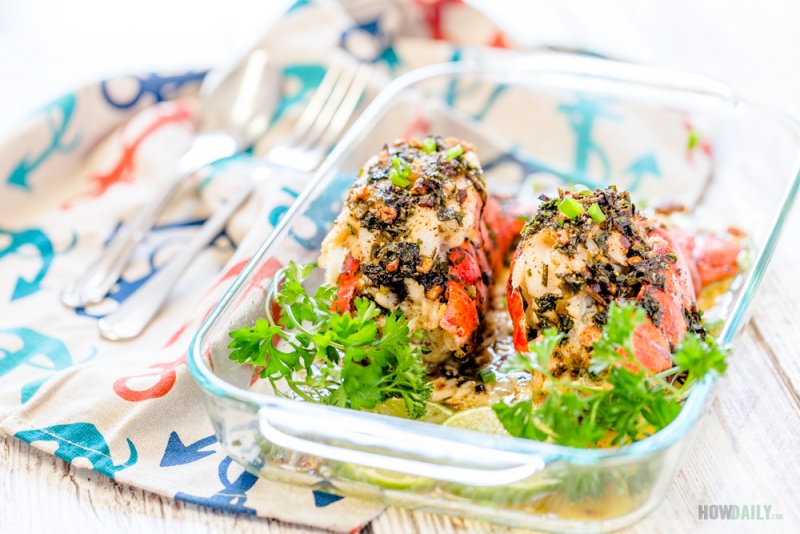 Overall, this entree was so easy to make in more or less 45 minutes, yet the taste and appearance are that of the most luxurious restaurant. Charming your partner with this recipe and per hap with lighted candle and glass of champagne.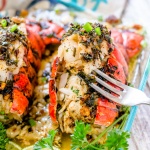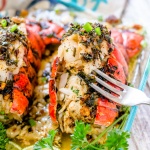 Recipe for Baked Lobster Stuffed with Crab meat
Luscious lobster tail atop mouth-watering imperial lump crab meat with crispy crumb on top, seasoned with some lemon juice and dash of the finest sea salt. yum!! Bring this luxury taste to your home dinner table or set it as the star for that Christmas feast of the seven fishes
Print
Ingredients
2

Maine lobster tails

8

oz

lump crab meat

4

oz

unsalted butter

4

cloves

garlic

3

stems scallion

half sprig parsley

finely mince

3

Tbsp

mayonnaise

1/3

tsp

Old bay

1/2

tsp

sugar

1

egg

1/2

lemon

3

Tbsp

bread crumbs or cracker

salt & pepper
Instructions
Garlic butter lemon
Finely chop scallion, separate the white and green part.

In a sauce pan, melt 4oz butter, then stir in the white scallion part and crushed garlic, add some sprinkle or 1/4 tsp sea salt.

Stir until scallion is soften and garlic lightly golden.

Add green scallion and 1 tsp minced parsley, stir to mix then remove from heat.

Squeeze in 1 tsp lemon juice and stir.
Crab meat stuffing
Whisk egg till fluff, then add sugar, old bay, 1 tsp of finely minced parsley, 1/2 tsp lemon juice, 1 Tbsp bread crumbs, 2 Tbsp garlic butter. Mix them good.

Gently stir in lump crab meat, do not break chunks. Set aside in fridge for a couple minutes until ready to use.
Stuffed lobster
Use a scissor to cut through the back shells of lobster tails, lift the meat up while leaving the shell intact.

Preheat oven to 350 oven.

Use your fingers to push and keep lobster shell open

Divide the crab stuffing and spoon them into lobster tails, then gently press the lobster meat on top. Stationed with toothpicks if needed.

Spoon some garlic butter on top of tail meat, then sprinkle some bread crumb, salt and pepper.

Bake stuffed lobster tail in oven for 15-20 minutes until tail meat turn opaque and the stuffing underneath golden.

Serve with that same garlic butter and lemon slices on side.