Are you vegan? Do you love desserts like flan, cheesecake, ice cream but afraid of the extra calories? Introducing Agar Agar, the best vegan substitution for thickening and holding liquid ingredient.
What is Agar Agar?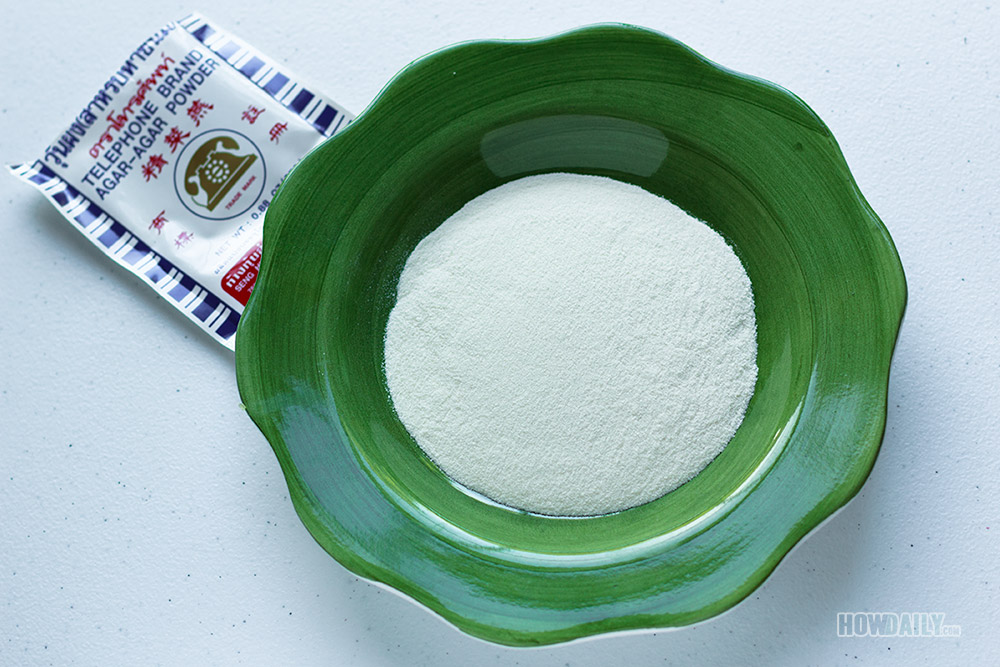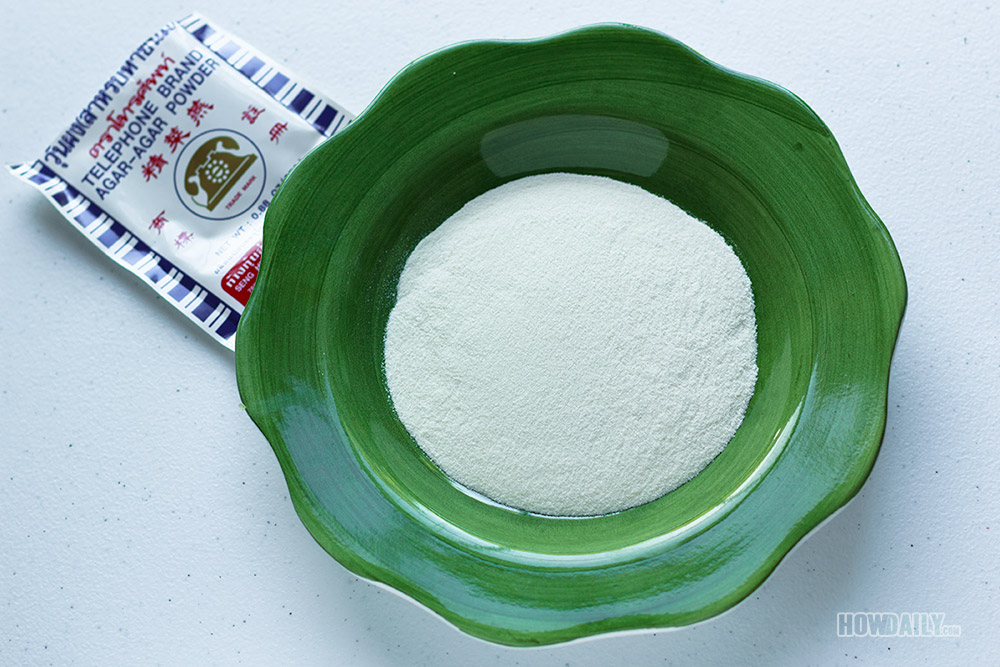 Agar Agar is a gelling agent derived from red algae. It's popular and widely used in South East Asia and Japan as cooking additives, dessert shaping, and baking generals. In western popularization, it's known as the vegan substitution of Gelatin for culinary purposes and it also served in many laxatives or weight loss products.
Nutrient Values
Agar made from a variety of algae, and thus it's free of allergic matter like soy, corn, gluten, yeast, milk, egg, seafood, wheat, etc. It has zero calories, no carbohydrate, sugar nor fat. It also has lots of fiber with help in easing digestive problems.  It has been known for helping absorb cholesterol and aid waste elimination afterward. The only problem is you should not consume too much at a time cause of the fuller stomach feeling.
Uses
Agar mostly comes in two forms, powder, and granules. Both required to be soaked with water (especially the granules one), then bring to boil and will be set as it cool down. Typically, the longer you soak, the less time you'll spend when boiling.
For equivalent, 1 teaspoon Agar powder is equal to 8 teaspoon gelatin, and 1 tablespoon of Agar granules is equal 1/2 teaspoon Agar powder. So from this conversion, you could examine and replace agar as the low-carb version for any recipes that call for gelatin, emulsifier, or thickener.
In general, to thicken the liquid, 1 tsp of Agar is used for every cup of water. For dessert or crunchier texture, 10 grams of Agar is good for 4 cups. All must be brought to a boil and combined with warm flavor ingredients.
For more information and samples, take a look at some of our recipes for the uses of Agar. It works in any recipes like soup, jam, jelly, flan, panna cotta, bakery, pie filling, ice cream, etc. the perfect vegan substitute I would say. With its low carb – 0 calories, this is the must-have ingredient in any diet kitchen. I mean you can make any of those delicious treats without fear of the heavy bad calories, right.
Our Agar recipes:
Where to buy
Agar Agar is available at most general health/vitamin store, some large chain supermarkets also carry them in the International Aisle. Asian grocery stores definitely have Agar. At last, online retailers like Amazon also carry them.