Have you ever try the Ice coconut milk mocha macchiato? I tried it once at Starbuck, fell in love, and has been replicated many times at home. But sometimes, morning coffee is just not enough, so I made some treat out of that, and hence, the coconut mocha macchiato come to live in Agar Agar.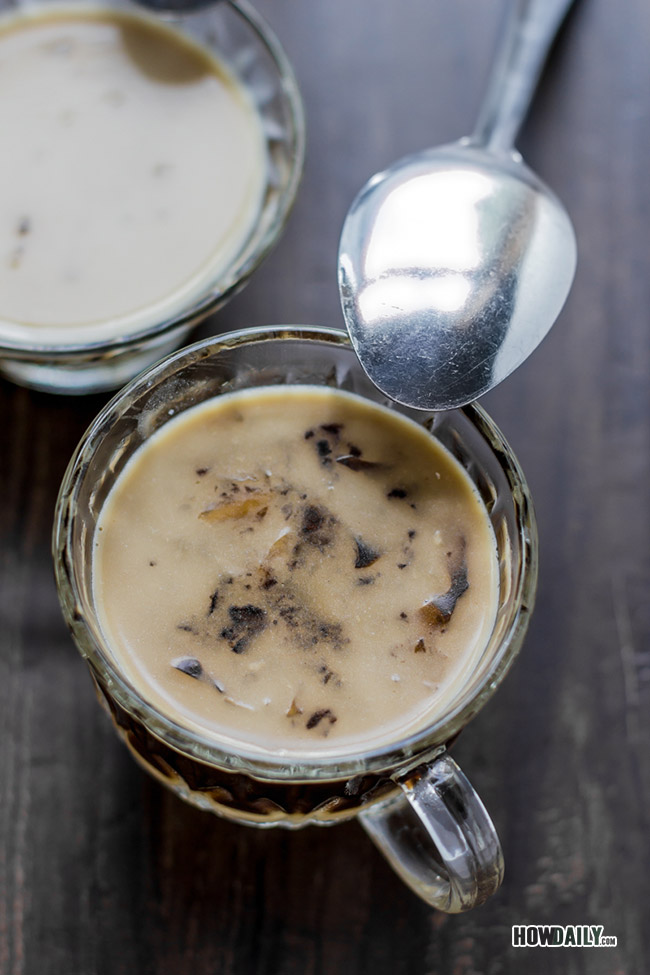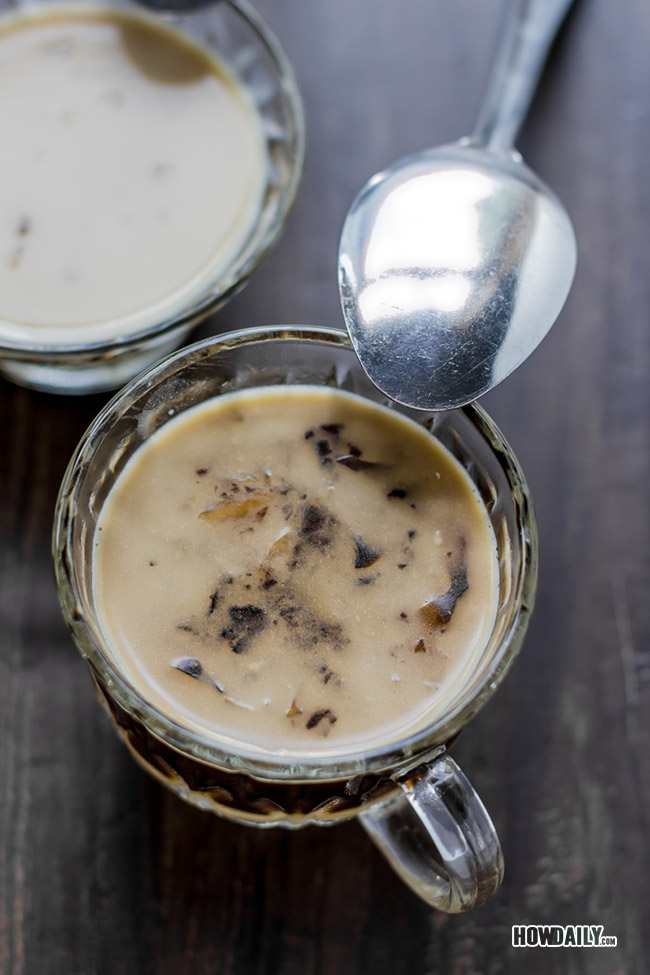 The taste is terrific, the flavor is so great that I can't just put my spoon down. Oh, and because it is Agar Agar now, you can leave in the fridge for a couple of days and still get the same taste, the flavor just anew. Spill free, taste contained, so you can carry a cup or two on the go without worrying about the flavor change. So let's start, shall we?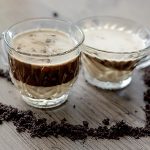 Coconut Milk Mocha Macchiato de Agar Agar
Creamy coconut, mild bitter coffee, and the crunchiness of agar are combined into a flavorful ice cold cup that is perfect for any working day.
Print
Ingredients
5

grams

Agar Agar powder any brand

2

cup

water

1/2

cup

sugar white

granules

1/2

cup

coffee

I prefer Dark roasted, anything is fine

1/3

cup

coconut milk
Instructions
In an empty container, mix 5 grams of Agar Agar powder and 2 cup of water, let soak for at least 5 minutes. 30 minutes to 1 hour is prefer.

Add 1/2 cup of sugar, stir to dissolve.

Divide the solution into 2 separate containers, quantity depend on which is your favorite. In my case, the ration is 1:1.

In container 1, add 1/3 cup of coconut milk and 2 tbsp of coffee, stir to mix. This is your coconut solution mixture.

In container 2, just add the remainder coffee and stir.

Bring container 1 to boil and simmer for 15 seconds, then divide and pour into empty cups to create the bottom "ivory" mocha layer. Keep some tablespoon of this mixture on warm to create the top most layer (for decoration purposes)

Bring container 2 to boil and simmer for 15 seconds. By this time, the first ivory layer should be somewhat set, not fully firm but not liquid. Gently pour in the container 2 mixture to create the second dark brown layers. Let sit till set.

To decorate, pour 1-2 tbsp of the ivory leftover mixture over top. Then use a toothpick lightly going over the setting surface back and forward to create the ice-like marble line.

Let the whole thing set and cool down to room temperature. Then you can wrap (to seal in freshness) and place them in refrigerator for 1 hour before serving. The whole cup will be cold enough and feel just like the drink itself from Starbuck