Summer is coming with all the fresh and delicious fruits, which ones might end up with having too many. That was the case with my family backyard filled with strawberries batches. Thus, finding a new way of serving is the usual scenarios, in this case, strawberry kiwi agar agar, a fun dessert with velvety colors that any kids would be excited about.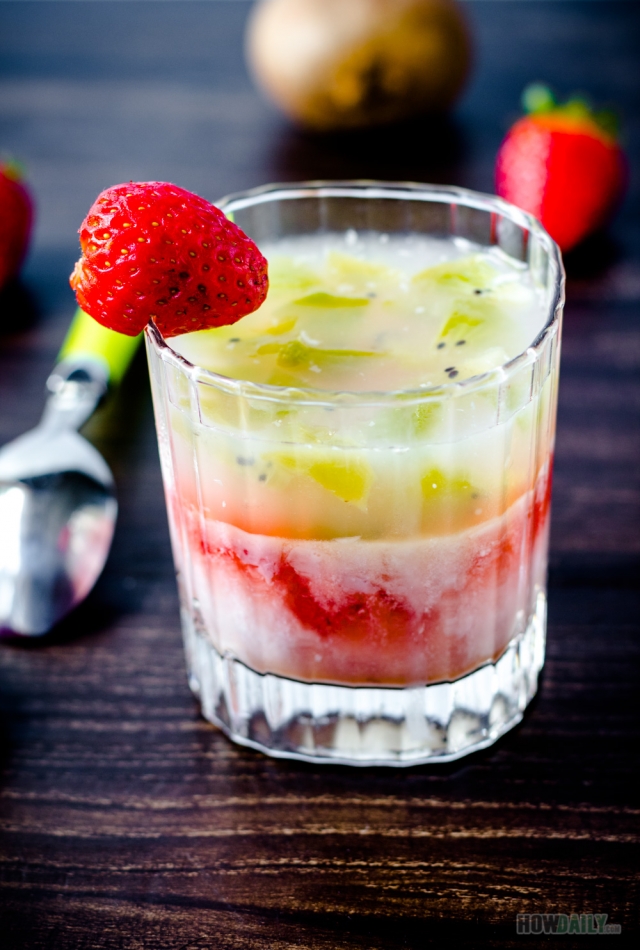 I love desserts that are sweet enough, but not overpower with a little hint of sourness. Making Agar at home fit my bill better, since it cheap, fast, beauty and I could control the sweetness level myself. Since I will be using ripe strawberries, it's better to pick not too ripe Kiwi, one that still have some tangy in there.
Agar, when at right concentration can be brunch crunch, if you like them soft, add more water. If you like your thick and hard, reduce liquid. Since I will be using them to contain fruits, there's no need for additional flavor, but you could always add some extract in there.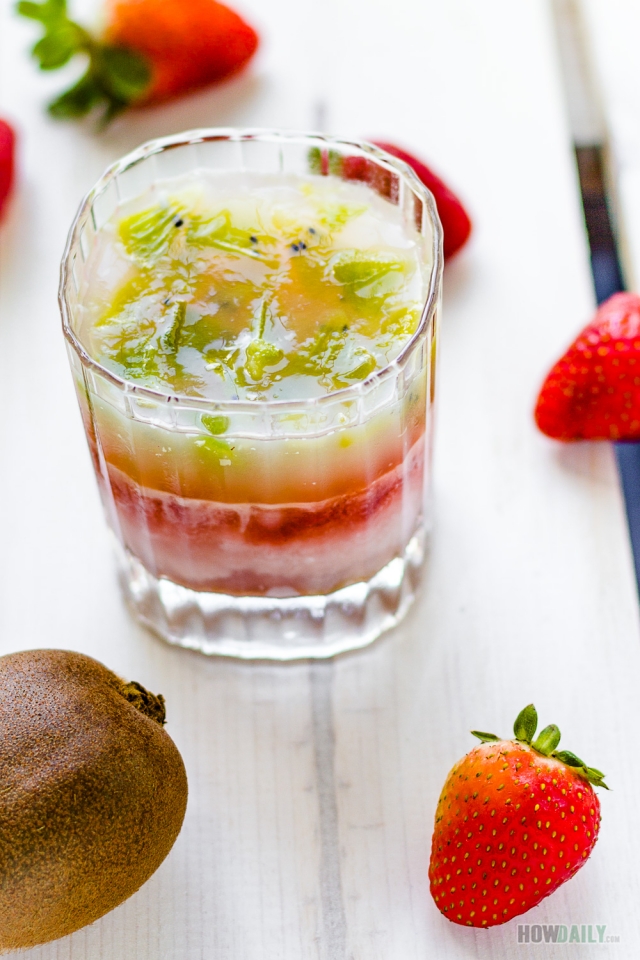 Agar tastes best when cold, so make sure to keep them chilled before served for at least 2 hours. These can be kept in the fridge for a couple of days up to a week. Just make sure you wrap them up nicely.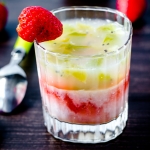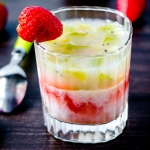 Recipe for Strawberry Kiwi Agar Agar
Do you love fruits? Reserved their freshness and alternate the taste with this fruity Strawberry Kiwi Agar Agar. It's a lovely, sweet, and fun dessert too.
Print
Ingredients
5

grams

Agar Agar powder

2

cups

water

1/2

cup

sugar

2

Tbsp

milk

use coconut or nut milk for vegan

1

kiwi

1

large strawberry
Instructions
Mix 5 grams of Agar Agar with 2 cups of water and 1/2 cup of sugar. Stir to mix and let sit for 10 – 15 minutes to let Agar rest.

Kiwi: remove skin and cut into small chunks.

Strawberry: hull and cut into small chunks. Arrange half of them into cups/mold.

Use a small sauce pan, take about half of the agar mixture and bring to boil while stirring continuously for 30s.

Remove from heat and pour 3/4 into mold over strawberries chunks. Let cool for a couple second before adding the remaining strawberries chunks.

Now mix the 2 Tbsp of milk into remaining 1/4 boiled agar solution, reheat if not, just make sure it is runny.

Spoon this mixture one by one into mold/cups to create the white gradient/marble effect with strawberries.

Let the mold/cup sit to cool off at room temperature or chill until solid.

Arrange kiwi chunks into mold/cups.

Boiled the remaining 1/2 agar mixture for 30s while stirring, and pour into each cup/mold.

Let cool at room temperature before chilling in fridge for 2 hours.

Serve cold