So, after our series of articles on Sushi, I have been asked with questions on what to use to substitute sushi rice with? If you are looking for a way to substitute that sticky-sweet sushi rice, this article is aimed to help you with that. No matter what the reason is: health-related, availability, environmental perspective… hopefully, you will find one of the solutions below to fit in your need.
In Japanese, there no such thing as sushi rice, in fact, it's just a term for any Japanese variety rice seasoned with vinegar mixture – su. In America or other parts of the West, most packages that label with "Sushi rice" are often the stickier Japanese variety short-grain white rice. Of course, it's easier to find short-grain white rice on the coasts or area with lots of international markets. However, if you happen to live in those without and still want to make sushi at home, there are works around for that.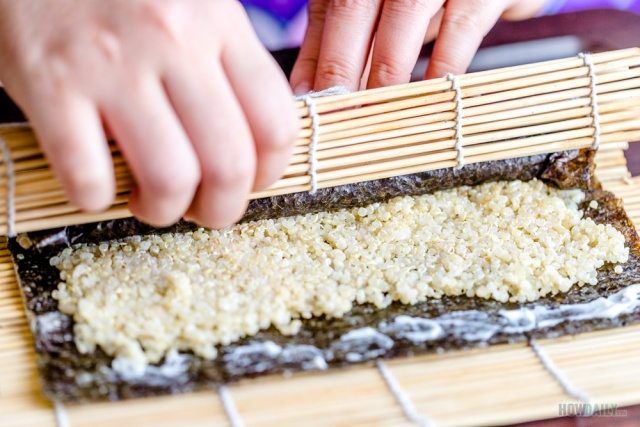 1. Rice substitution: manipulating texture, stickiness and flavor
Most discount franchised stores such as super Walmart, Meijer, Kroger, etc. will carry the regular long-grain white rice or medium varieties like Jasmine, Basmati, etc. Better yet, some even carry pudding rice, milk rice, Arborio, risotto rice, or any other short-grain type. The latter is usually composed out of medium/short grain with some sort of stickiness, which is more resembles that of Japanese rice.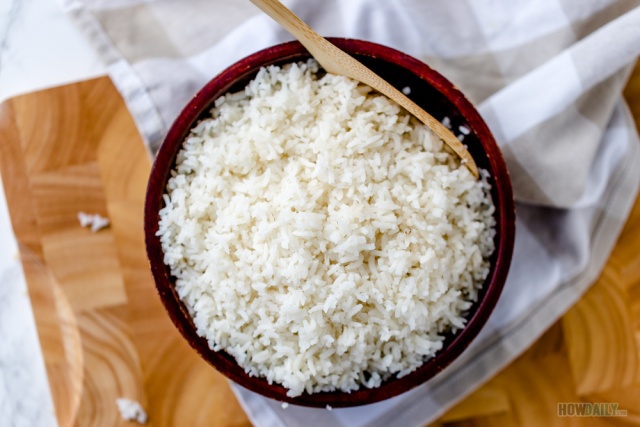 Note that non of these would replace or match the taste and flavor of Japanese rice when it comes to traditional Japanese dishes and sushi, but still, if you are short in time and have no reach for a bag of decent short grains, these will work as a starchy binding agent for your sushi.
2. Starch-free rice substitution: The Cauliflower sushi rice
Another healthy substitution for sushi rice is the famous cauliflower rice. This is doable by shredding the cauliflower head into bit & pieces. You then can stir-fry, steam, or simply microwave to soften the texture. The cooked cauliflower crumbs are then seasoned with sugar and vinegar and roll within maki.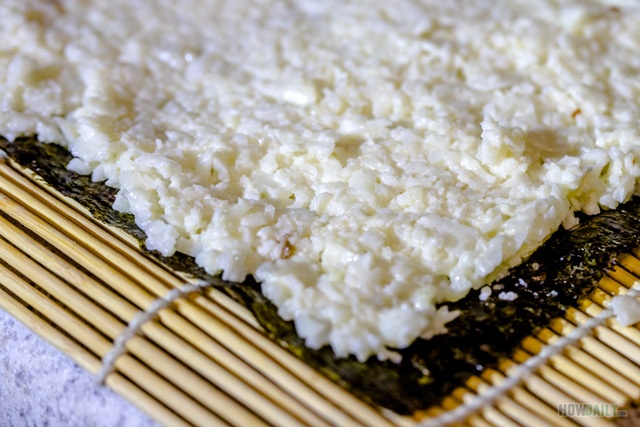 Due to no starch being presented, this kind of substitution just matches that white grainy look of real rice, but not the taste, texture nor thickness. You will probably need other binding agents like mayo, sugar, or condiment to hold them together.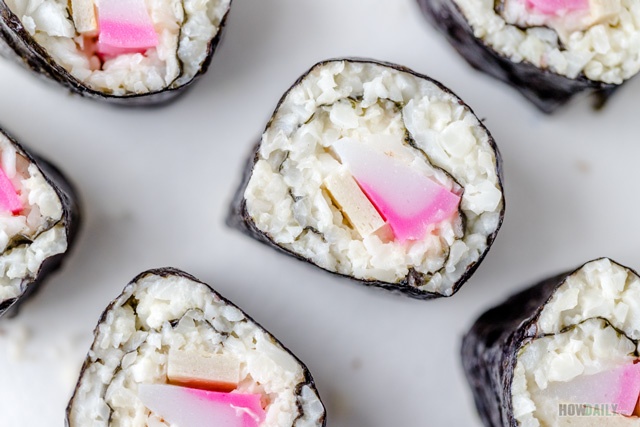 3. Quinoa, Whole wheat Couscous or similar grains
These kinds of grains have more or less the taste and texture of rice. Just cook these according to the box instruction, then with the right amount of seasoning, can replace sushi rice. They all have pretty good binding character and quite healthy with all the fiber and amino acids. Though the presentation is a bit off since more of these grains are of yellow hue or deeper color.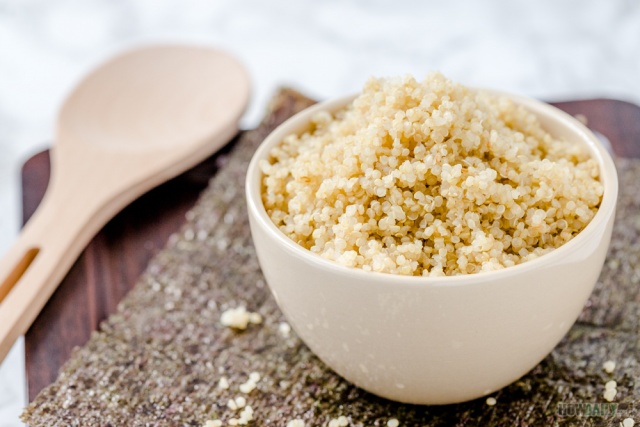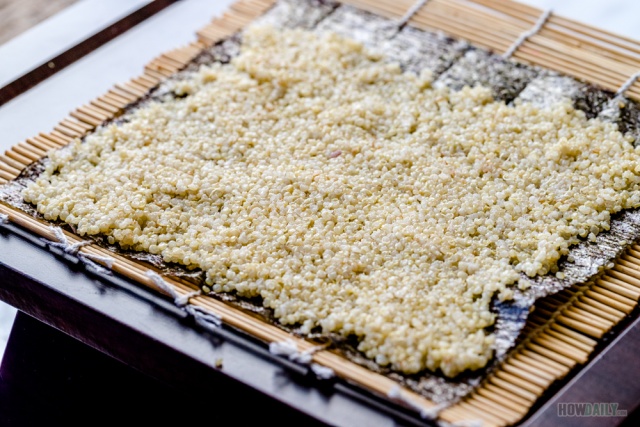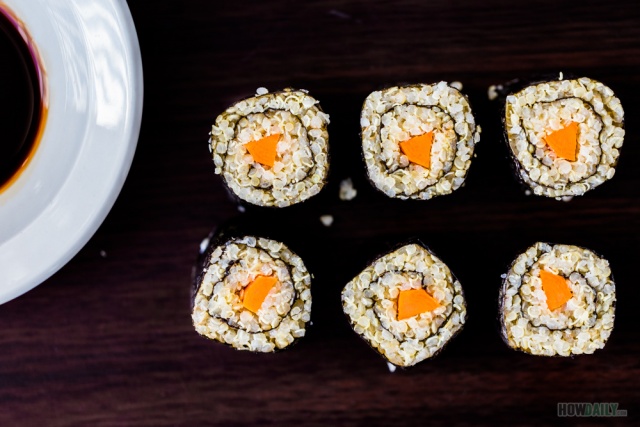 4. Healthier rice substitution: The Forbidden rice, brown rice and GBR/GABA
Brown rice, in one aspect, is the most similar to the sushi rice option, thus should be the one to sought after if you perchance have some.  Brown rice contains so much healthy nutrition that lots of rice consumers are now converting. Today, there are many brown rice cookers available on the market and the brown sushi rice is also available (the new variety that tastes almost the same as normal sushi rice).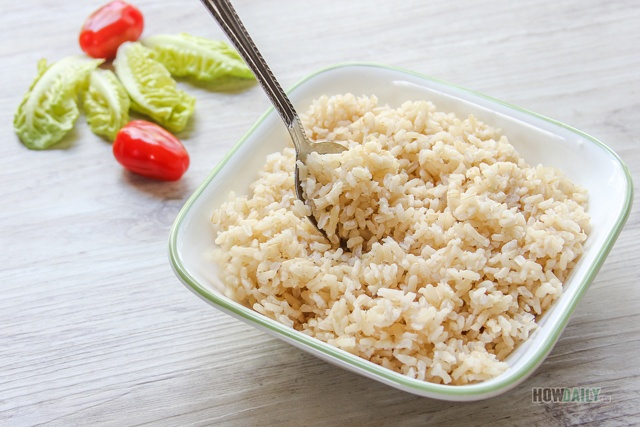 Black rice or also called the Forbidden rice is another worthy to mention. Its color is dark, truly deep purple/black resulted from anthocyanin – an antioxidant that helps controlling blood sugar, blocking cholesterol, and preventing cancer or heart disease. Black rice also contains lutein and zeaxanthin which are what contribute to healthy eyes. On the taste note, black rice is often denser and gluttonous, its natural sweetness which means to skip the sugar when seasoning as sushi rice. Black rice bind pretty well so it's perfect as sushi rice substitution.
If you have more time and dedication, GBR or GABA might be the best option as sushi rice in terms of both tastes, texture, and healthy nutrition. Short for germinated brown rice, this is a trend that has been growing from the East for the past couple of years. You can now purchase pre-germinated brown rice in the Oriental market(with more in Japanese grocery). If you have a dedicated pot/pan, space, and spare time, then making your own GBR deem to worth it. For a detailed step-by-step on the germinating process, try this guide by Bluescrubby at Instructables.
So, those are some of the most viable options for replacing normal sushi rice. Depend on your need and availability, some are working better than the other. Still, when making a substitution, have an open mind as not all rice tastes the same, so don't be keen on a certain taste or texture. Keep experience with your search and have fun enjoying your sushi creation.