A delicious party dish doesn't have to be complex or time-consuming. As this Steamed Shrimps w/ Beer only require 4 ingredients and an average cooking time of 5-10 minutes.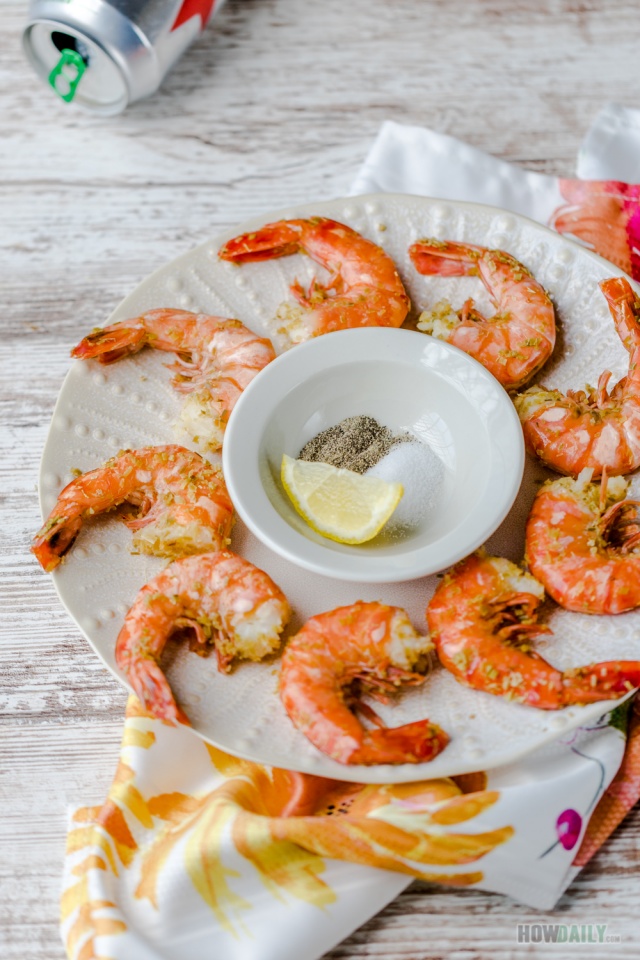 Choosing the best shrimp you can get is the key here. Luscious meat, salty-sweet yet umami…. you'll have to try it, even not in a party setting.
One of the best couples for shrimp or any steamed seafood dish is lemongrass, period. Check your local groceries, they might have fresh lemongrass in stalks or pulverized version in the frozen section.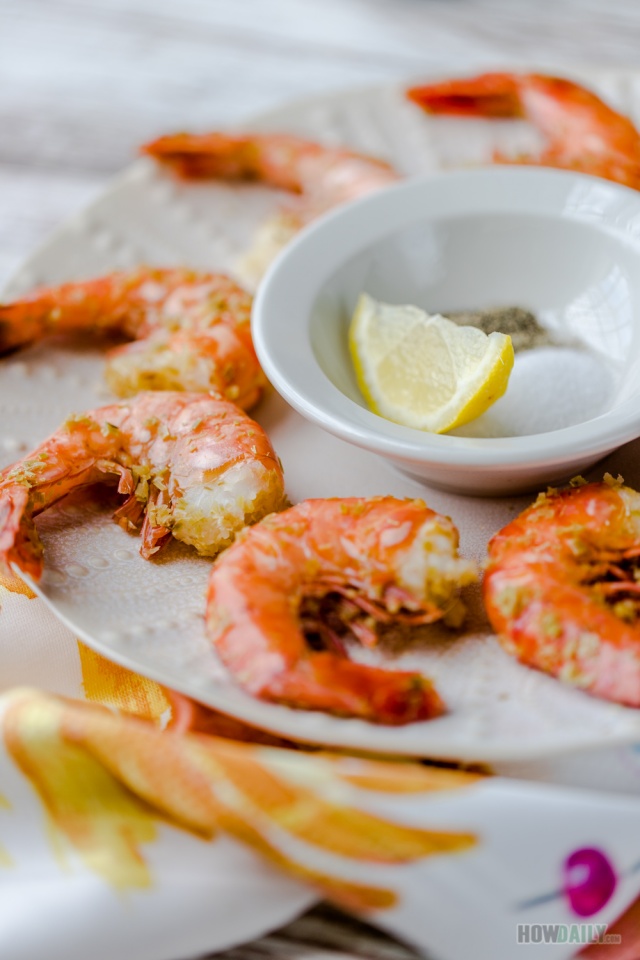 Then a little bit of ginger would help too, you can use sliced or grated, to help remove some pungent smell from the shrimps if they're frozen.
Anyhow, a good practice is just mixing the shrimp with chopped lemongrass and ginger and shake them good a bit. Let rest for 5-10 minutes then steam them with beer instead of water.
In the meantime, mix the salt and pepper, then cut lime/lemon wedge to get them ready for dipping. The shrimps should be pretty quick, so make sure to watch on them.
Now if you like to serve them hot when the shrimp just are done, take them out and serve with the salt/pepper mix. This way, you only have to steam them 5-10 minutes party started.
If you prefer them cold, which can be served any time after making, a good practice is to dump the whole finished steaming shrimps into an icy cold bath immediately to quickly chill them down. Doing that will preserve the texture and stop the cooking.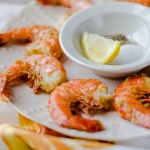 Recipe for Steamed Shrimps with Beer
Steamed shrimp is a simple dish yet deliciously enticing with exotic flavor and refreshing of the sea, add lemongrass stalks and steam with beers for a robust flavor yet still so quick to make.
Print
Ingredients
1

bag

tiger shrimps

12-16 oz

1

Tbsp

lemongrass

or whole equivalent

½

tsp

grated ginger

1

can

beer
Salt & Pepper Dipping
1

Tbsp

salt

½

tsp

ground pepper

1

wedge

lime
Instructions
Wash and cut away extra hard legs and shells on shrimps.

Shake the shrimp with ginger and lemongrass.

Pour in the beer can into the stockpot or steamer bottom, then add the shrimps onto the steaming rack.

Steam for 5 – 10 minutes or until done depending on whether the shrimps have been in the fridge/thawing condition.

Mix up salt and freshly ground pepper and divide it into a saucing cup.

Serve steam shrimps (hot or icy chill) with a lime wedge and the salt/pepper mix.