Want a delicious soup that can be fixed in a jiffy? Do you want some new flavor? Try this savory shrimp sour soup with star fruit, it will surely enlighten your taste bud to a whole new level.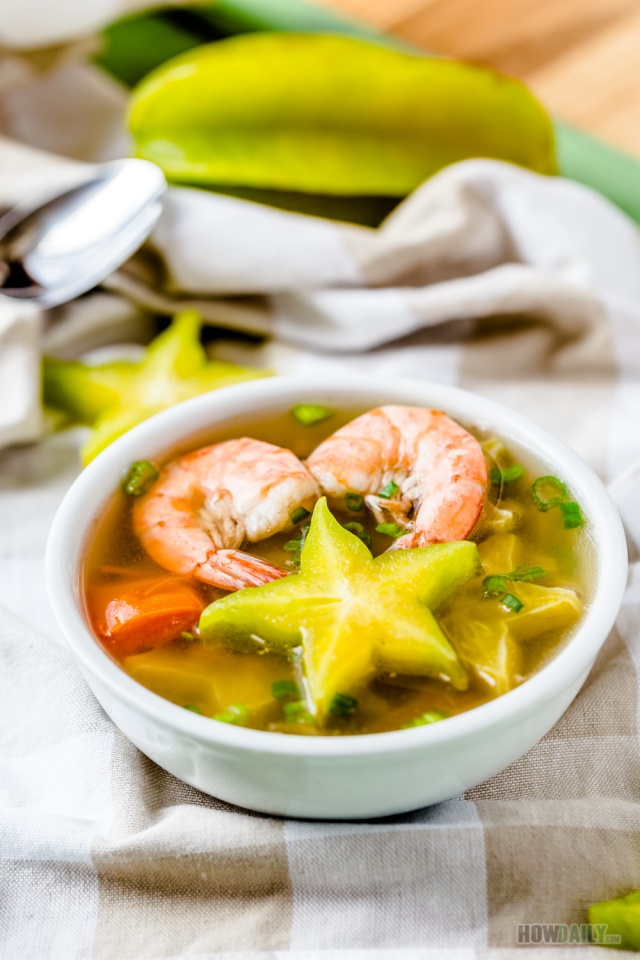 In the Vietnamese or Thailand cuisine, sour soup is one of the most common favorites, especially during summer. There are many ways to cook sour soup, typically would contain a sour ingredient, protein, and other veggies and herbs.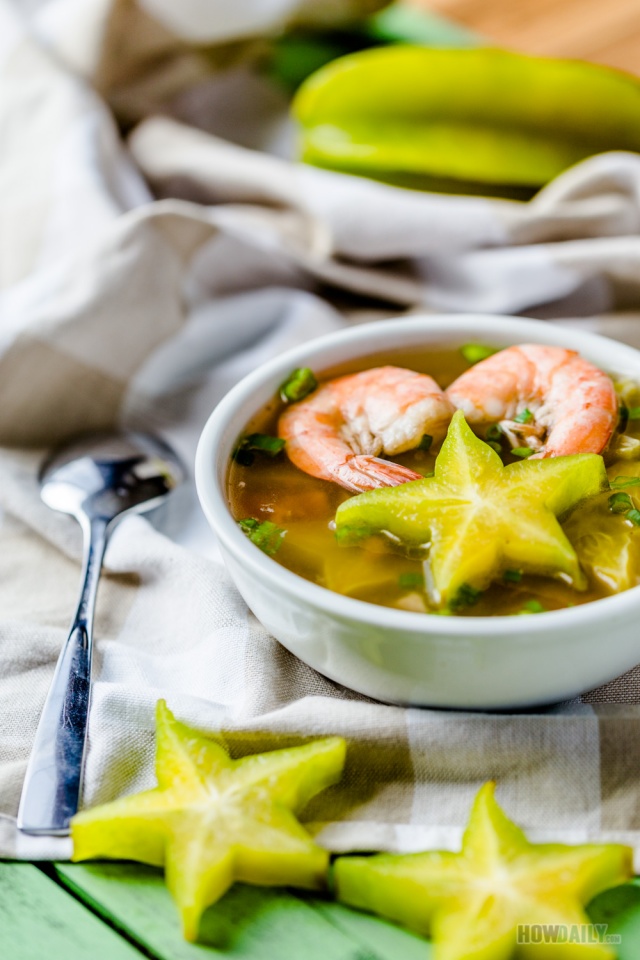 In this recipe we're using star-fruits, a common fruit to be found in South East Asia. Its taste can vary from tangy-sweet to incredibly sour, nonetheless, the flavor is very natural and enjoyable. Last week we got quite a lot of them on sale at Meijer, but you can always found them at other franchises or international grocery stores.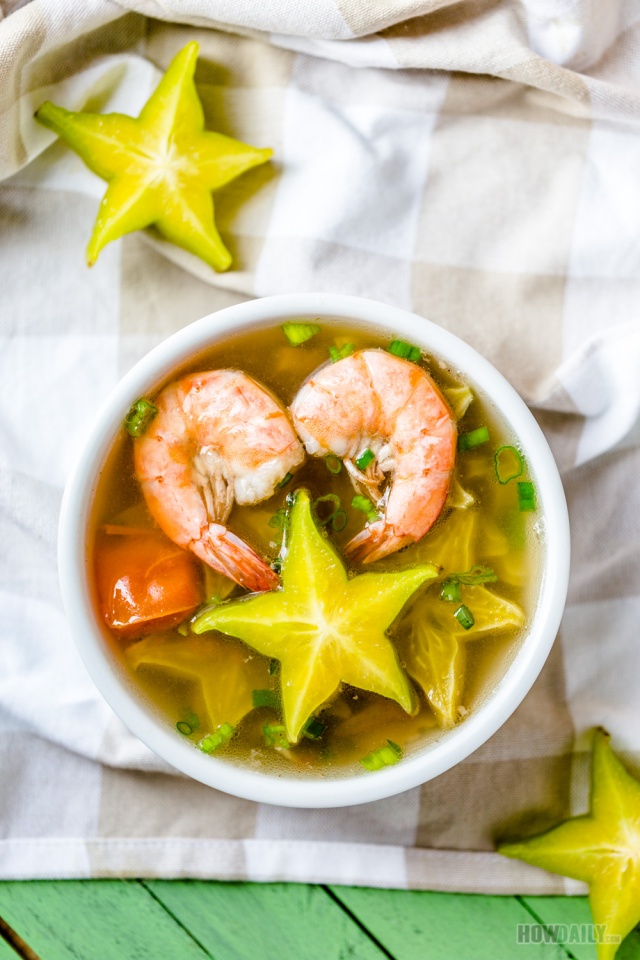 If you could take the spice, have some slices of jalapeno pepper in and the taste would be totally different.
If you have shell food allergic, try to replace shrimp with catfish or tilapia, if not, use point rib tips in place and they'll work just as well.
This soup is better served while it's hot, as a side or in a fancy hot pot. To make it more fun, add some leaf vegetables and mushrooms.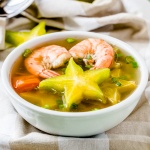 Recipe for Shrimp sour soup with Star Fruit
Shrimp sour soup with start fruit that can be fixed under 30 minutes. This soup is so fully of flavor, it is savory sweet and mild sour at the same time. Try this with side rice or salad
Print
Ingredients
1

lb

raw shrimp

2

star fruits

2 to

matoes

2

green onion

1

shallot

4

cup

seafood broth or water

a couple cilantro leaves or ground

dill or paddy herb

1

Tbsp

veggies oil
Instructions
Finely chop all herbs and dill.

Cut and separate green/white onion parts.

Chop shallot.

Wash shrimp, remove shell and de-vein. Note that you could use these shells to make seafood broth.

Cut tomatoes into quarters.

Thinly slice star fruit.

Have a stock pot over high heat for 30 seconds, add oil stir and wait till hot.

Add chopped shallot and white onion parts. Stir till brown and giving off aroma.

Add shrimp and tomatoes, stir for 3 minutes until shrimp turn pink.

Add seafood broth or water and bring to boil.

Season to taste (try 1 Tbsp fish sauce and 1/2 tsp seasoning powder or salt).

Finally add all the chopped herb and remove from heat.

Serve hot along with your meal.