Spicy has risen and become top sought after taste the recent year in the States. There are more and more brands for chili sauce coming out now and then, but the green cap sriracha or "rooster sauce" has remained the most popular for over 30 years. So, with a little twist, I made this honey sriracha sauce to add a little bit of tangy and sweetness to the ever fresh-tasting spicy.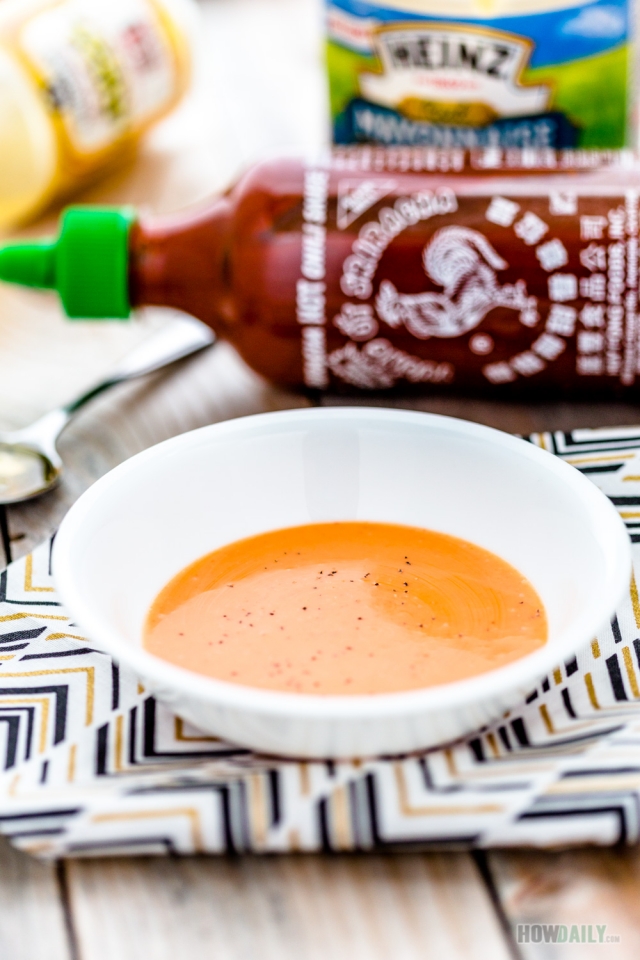 Personally, I love sriracha so much that there's always a bottle on our dining table at any given time. Besides using it as a condiment for Pho, dipping sauce for protein, drizzling on sushi, or making that spicy mayo sauce, etc. I would add a little honey and other ingredients to make a honey sriracha sauce. Really, sriracha goes good with everything.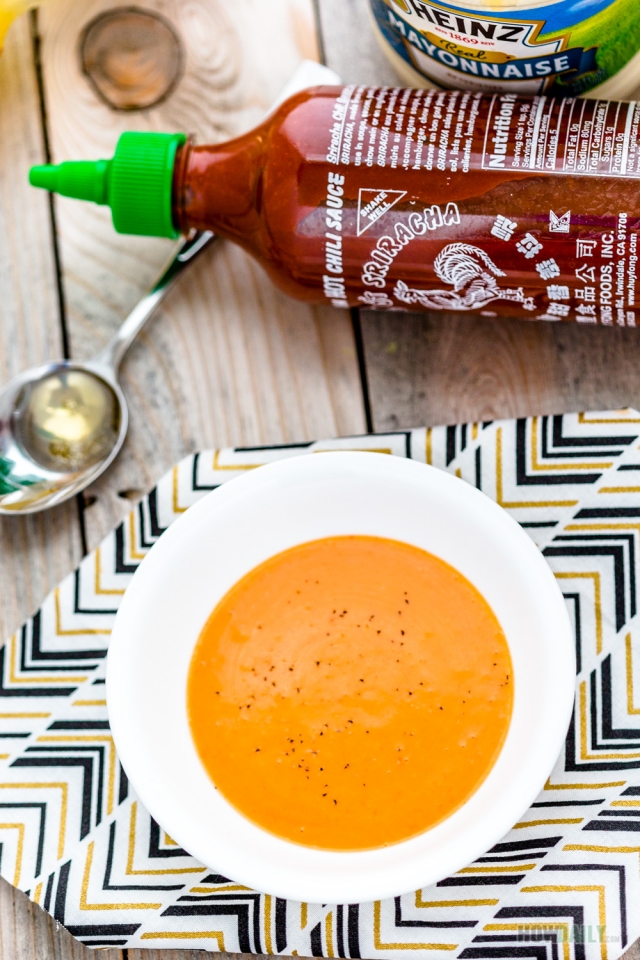 So in this recipe, I tried to add honey for its sweetness and a bit of vinegar to bring out the tangy sensation. For those who don't like chili as much, these will help cleanse the taste out a little. With mayo, the sauce will be thick and creamy. With no cheese added, this sauce could go very well over any burger together with your choice of favorite cheese. Finally, a little salt and pepper to tone the sourness down a bit too.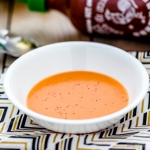 Recipe for Honey Sriracha sauce
A tangy spicy sweet sauce that is perfect for coating, saucing, glazing, drizzling… over any burger, pizza, pasta, wings, etc. The sky is the limit, play to your heart content.
Print
Ingredients
3

Tbsp

sriracha sauce

3

Tbsp

honey

1/2

cup

mayo

2

Tbsp

rice vinegar

Sprinkle of salt and pepper
Instructions
In a bowl, whisk together Sriracha sauce, honey, mayo and rice vinegar. You could substitute rice vinegar for lime juice or apple cider, however, rice vinegar tend to be more subtle when it comes to sourness.

Add a sprinkle of salt and ground pepper for enhance flavor

After whisk and mix, let the sauce rest in fridge for 10-15 minutes before serving.