There's one appetizer that fits into any type of occasion, be it big, small or grand. Egg rolls are not difficult to make at all, it's just the work of processing the filling that costs time and deters most.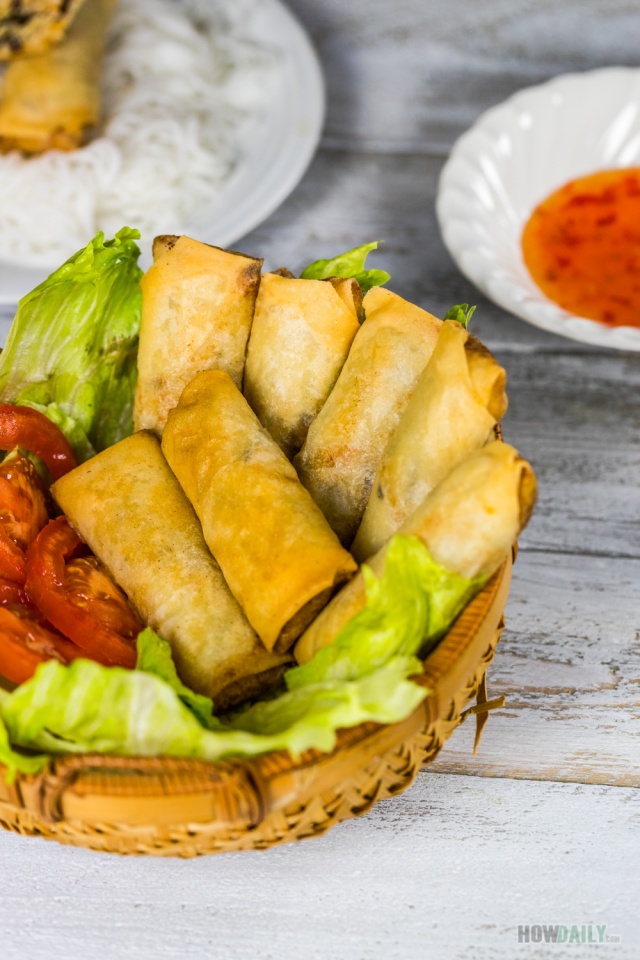 Egg rolls filling can be varied as many as you can imagine. Any veggies, meat, seafood… can be thrown at it to composite into a different version. In this egg roll recipe, I used a mixture of different chopped pork shoulder, shrimp, and veggies to create the texture and also sweetness.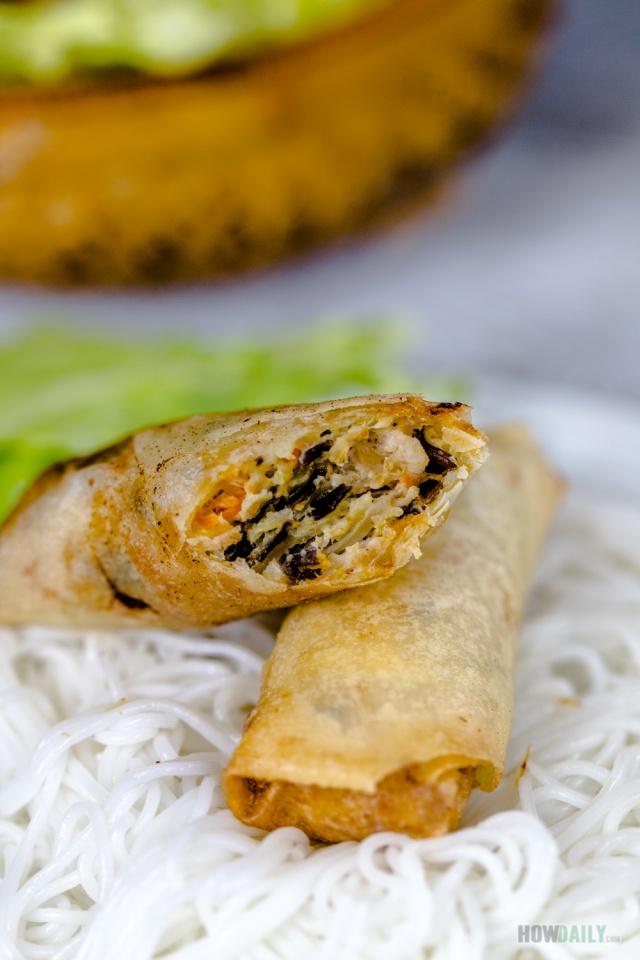 Black fungus and possibly rice vermicelli are nice to chunk in since they both are quite crunchy without an additional aftertaste. But if you can't find them, use shitake or other vegetables instead.
I'd like to add 1 to 2 spoon of vegetable oil in seafood filling when mixing, but since we're using shoulder pork (which contains lots of fat already) this can be skipped as well.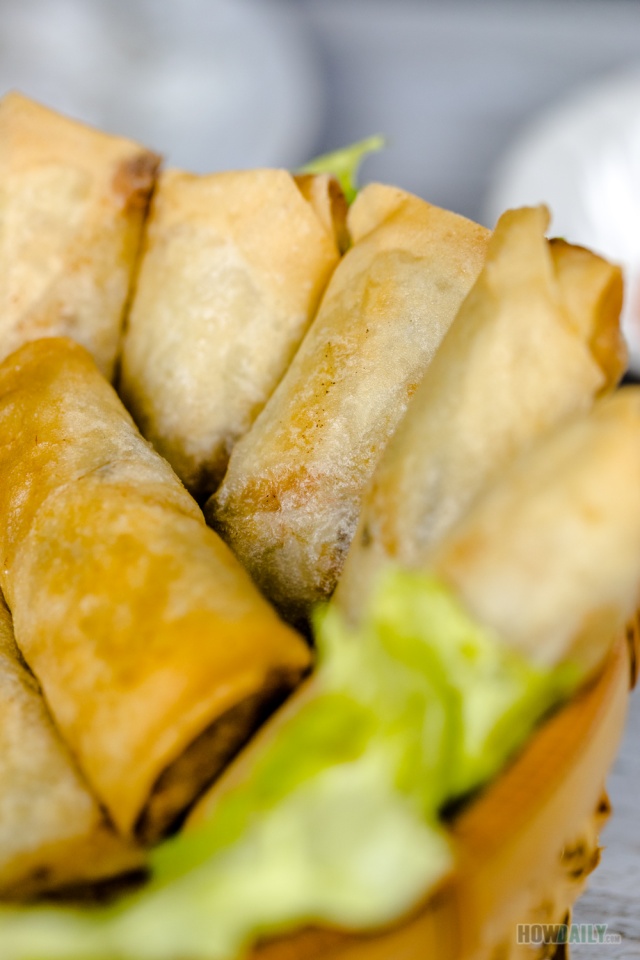 Egg rolls wrappers can be purchased at the local grocery store (Meier in our midwest area) or online food market. To variate the flavor and appearance, you can also use the lumpia wrappers or rice paper to roll then fry them.
Combination Egg rolls
Servings:
50
medium rolls
Crisp & juicy delicious egg rolls with a combination filling of meat, shrimp, and vegetable that can fit any appetite. Roll them small for the kids or roll them big so the adults can enjoy it too. Can work as finger food, appetizer, or even as the main entree over vermicelli.
Print
Ingredients
1

lb

pork shoulder/butt

½

lb

shrimps

or half amount of dried shrimp

2

medium potato

1

meidum carrot

½

cabbage head

2

eggs

½

tsp

ground pepper

4

oz

died black fungus (kikurage), shiitake or any mushroom

½

sweet onion

1

pack

50 ct egg roll wrappers

1

qt

vegetable oil

for deep-frying
Instructions
Peel potato, carrot. Wash them both along with cabbage, mushroom, etc. Set aside to drip/dry.

Cut pork shoulder/butt into 1-inch cubes, cut onion into 4 piece.

Add cube pork along with onion, ground pepper, and some salt to the food processor. Process them in batches if yours is small. Do not over-grind, leave some texture.

Julienne or shred potato, carrot, and cabbage. Mix these to the ground meat.

Thinly slice the mushroom and add to the meat mixture as well.

For the shrimps, chop them into small chunks and mix.

Crack eggs into the mixture, adjust seasoning if need with salt/fish salt. Mix/light knead the filling mixture well.

Prepare a food glue or simply warm some dissolved cornflour+water in the microwave to thick to glue the edge of the rolls.

Lay a wrapper on a flat surface in a diagonal position (one corner should be perpendicularly pointing at you).

Spoon some filling onto the middle area of the wrapper.

Lift the nearest corner over the filling, tuck to shape, and roll to 2/3 of the wrapper.

Tuck both ends in and roll till the end. Lightly damp the edge corner to adhere to the roll. Remember the gap position so that when you're frying, this open edge will face down first.

Repeat and roll other rolls.

Use a deep saucepan, wok, or dutch-oven to deep fry egg rolls. Put it over medium-low heat to warm up, then add frying oil.

When the oil is hot, add egg rolls in carefully. Fry completely one side before turning to prevent breaking.

When they're all fried, transfer to air basket/tray or lined to drip excess oil. Do not crown or they will be soggy.

Serve warm/hot with some dipping sauce.
Video