Want some Italian tonight? Try this Eggplant rollatini with marinara sauce and extra cheese sprinkle. Calorie watcher? Don't worry, this is the skinny version that skips all the flour and bread crumbs.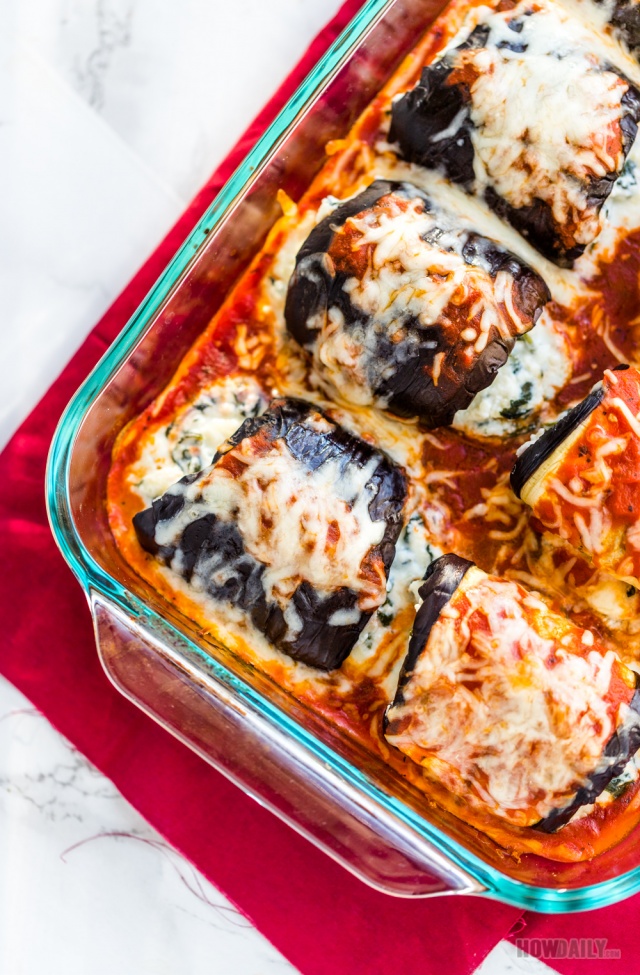 The nice thing about this eggplant recipe is that it will bring up a full dose of vegetables needed, like salad but taste truly appealing. I tried to sneak in spinach, garlic, eggplants, etc. things that you always need to consume. You can use either fresh or frozen spinach, just make sure to saute the fresh one with some garlic and olive oil to enhance its scent.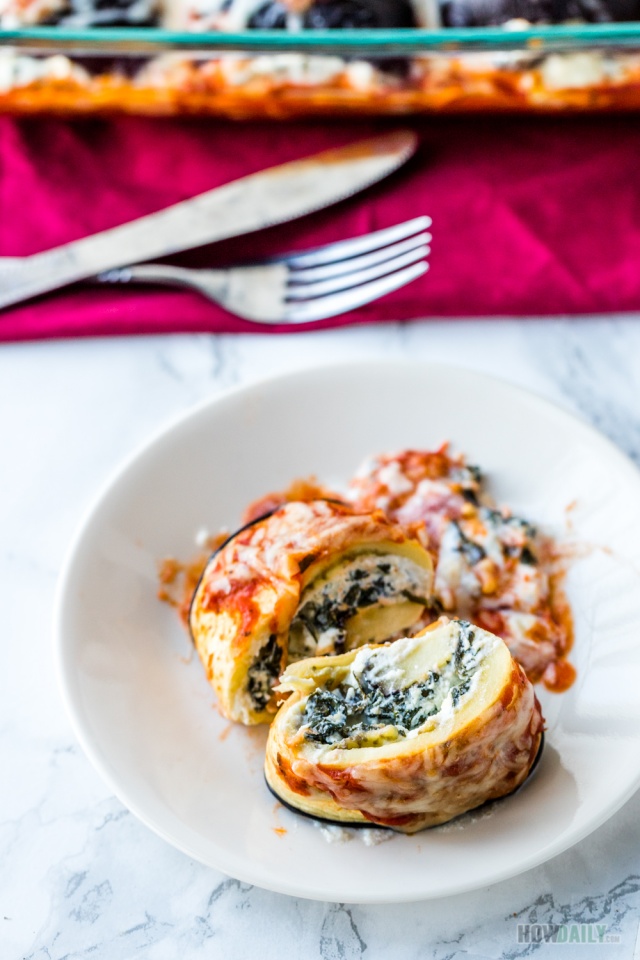 Marinara sauce can be store-bought to save time, or you can make your own marinara sauce. If you do this, make them a bit chunky to serve as top garnishment as well.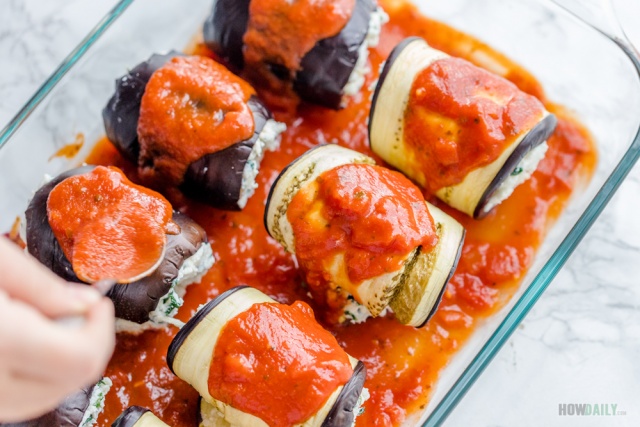 For the main ingredient which is eggplant, you can buy any times, though those with some length are easier to roll. Use a mandoline for even slicing. The skin should be intact cause after pre-baking (to make them pliable), the skin will serve as the main holder.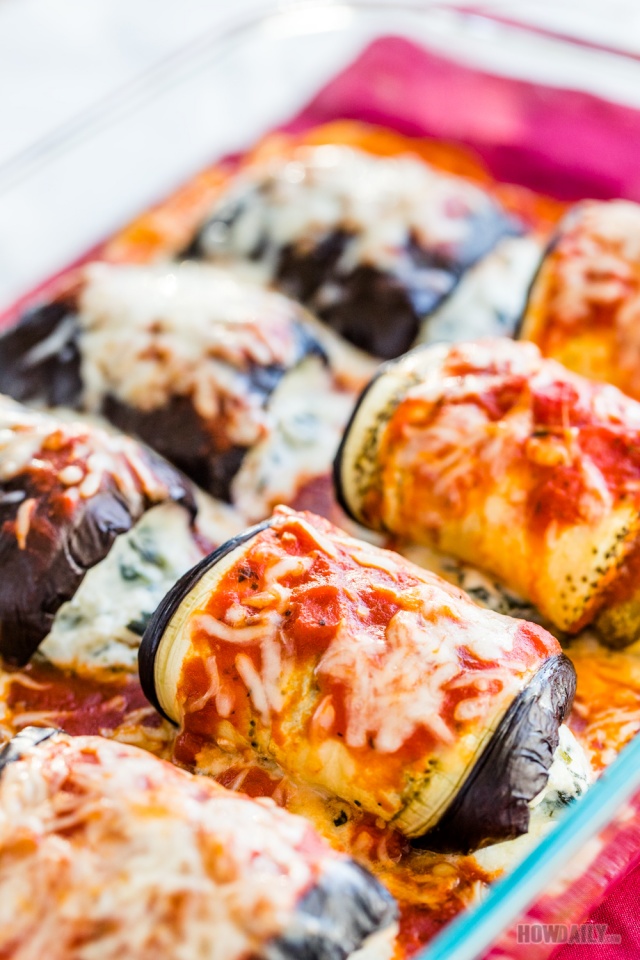 Another note is on the baking spray. When baking eggplant slices to make them pliable, it is recommended to line some parchment paper or use a nonstick pan to prevent sticking. Then use the marinara sauce at the very bottom of your baking dish, that way no need for anymore spraying.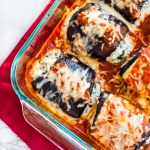 Skinny eggplants rollatini
Eggplants rollatini in a guilty-free form for all those who kept track of their intake but still want the natural goodness. Cheesy, juicy, natural sweetness yet free from all starch, gluten, etc.
Print
Ingredients
2

eggplants

1

cup

marinara sauce

1

cup

reduced fat riccotta cheese

1

cup

mozzarella cheese

0.5

cup

romano or parmesan cheese

shredded

2

cloves

garlic

crushed

3

cups

chopped spinach
Instructions
Wash eggplants, cut heads and pat dry and slice evenly along their length into 3-4 slices.

Sprinkle some salt over both surfaces of eggplant slices. Let sit for about 10 minutes, then pat dry with paper towels.

Preheat oven to 400 F. Prepare a baking sheet/tray, spray or oil it to prevent sticking.


Arrange eggplants onto baking sheet, bake for 10 minutes or so till pliable. Let cool down at room temperature.


Chop and saute spinach with some olive oil and garlic.


Squeeze spinach to remove excess liquid. Add to a large enough container.


Have baking dish/pan, spread some marinara sauce on its bottom.


Lay a slice of eggplant on even surface, then spread some of the cheese/spinach mixture all over its surface.


Now Sprinkle with the remaining mozzarella cheese and cover pan with foil.


Bake for 30 minutes over 350F or until all the cheese is melting.