This is one of those easy and quick to do side dishes or appetizers. In fact, roasted brussels sprouts should be on your go-to list whenever you're in a pinch of time and need to do multi-dishes. Just set it and forget or roam about for other entries.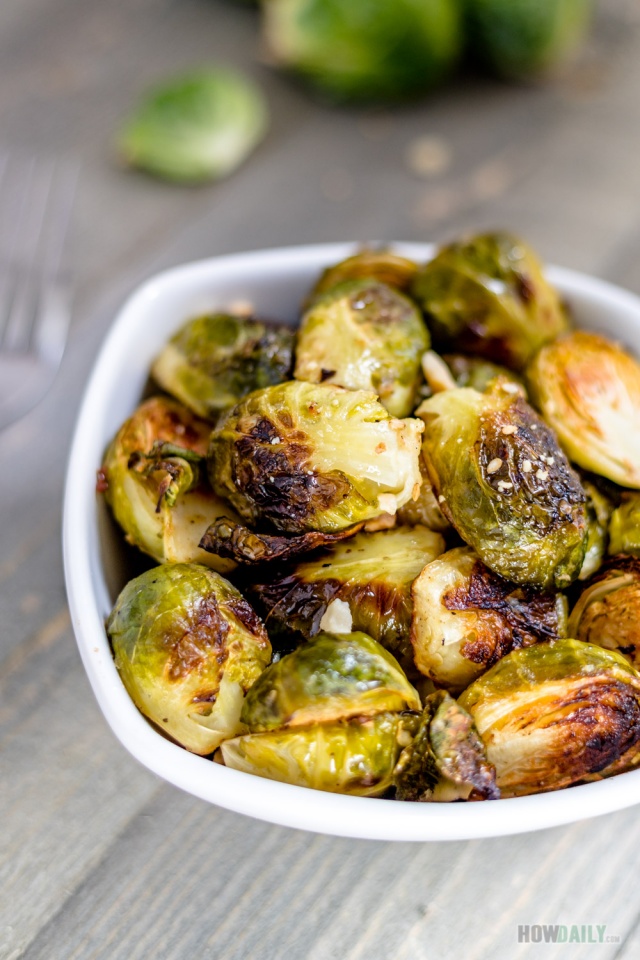 The only thing you should watch for is the timing and spacing of brussels sprout when roast. Too long and they will be burn or soft, mushy if you have them too crowded. So for the best sprout, coat them well with oil, not runny, just light even coat and make sure they're spacing apart to prevent extra steam.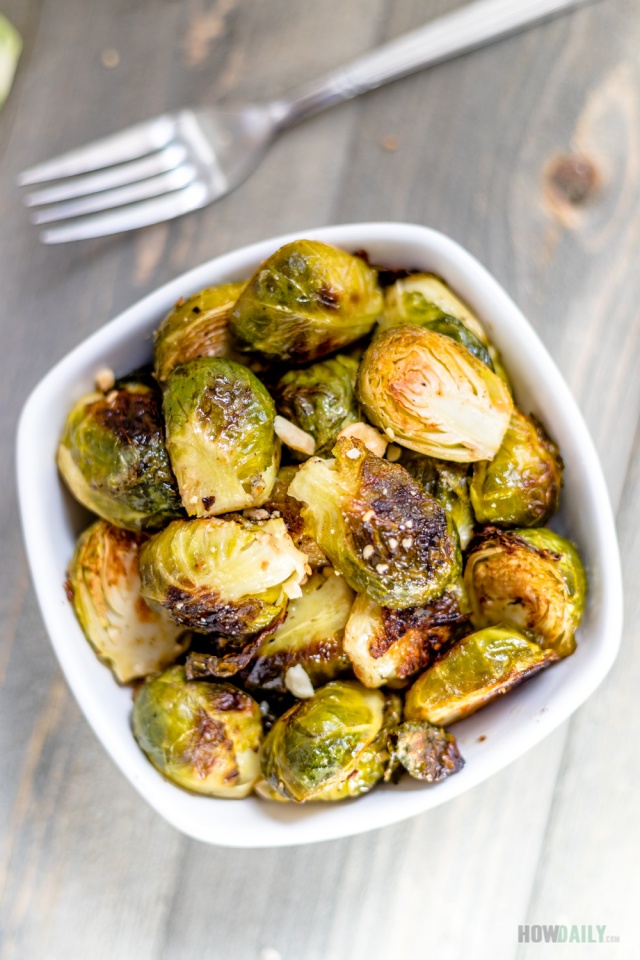 The baking/roasting time is just my estimate, it will be varied depending on your over. Generally, I would first roast them in high heat to sear the outer leaf (hence making them crispy), then adjust to lower heat to cook through the inside. Finally, I would crank up the heat to 450 – 500 °F to make them extra crispy. If that is too much of attention to you, just use 400 – 425 °F setting, and you should be done in 15-25 minutes, with no extra caring.