Cooking curry has never been easier with this simple tofu curry recipe. This dish employs the lighter, less greasy curry that is so popular in Japan: curry roux to have an almost instant curry over-bed white/brown rice in less than 15 minutes.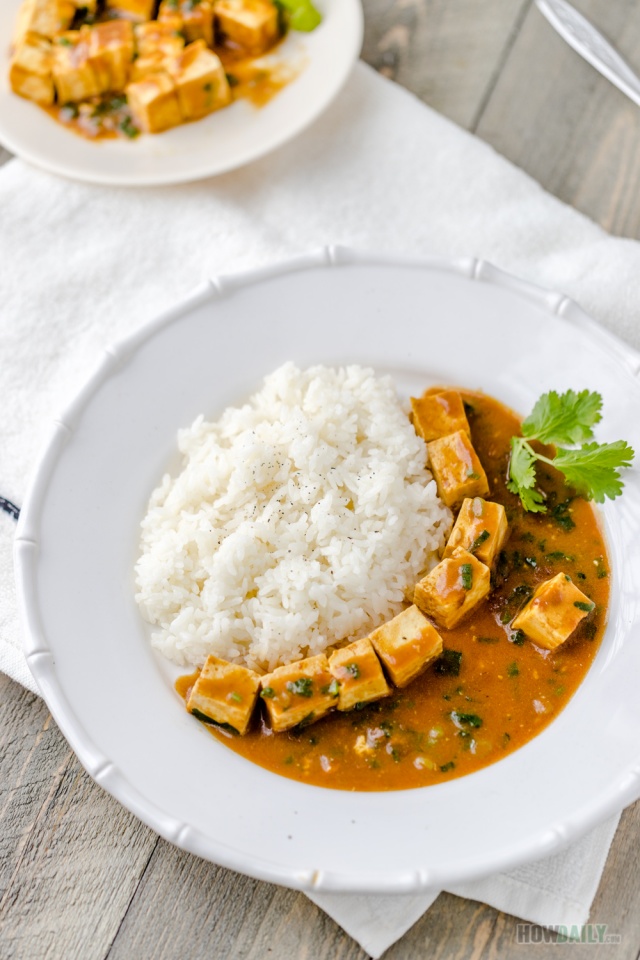 Curry roux is a packaged curry sauce with seasoning and flavor already mixed in. It's available in powder or batch of cubes forms. Either way, the flavor is quite pleasant: savory bold but not overpowering like traditional curry. The spiciness level can be controlled easily too.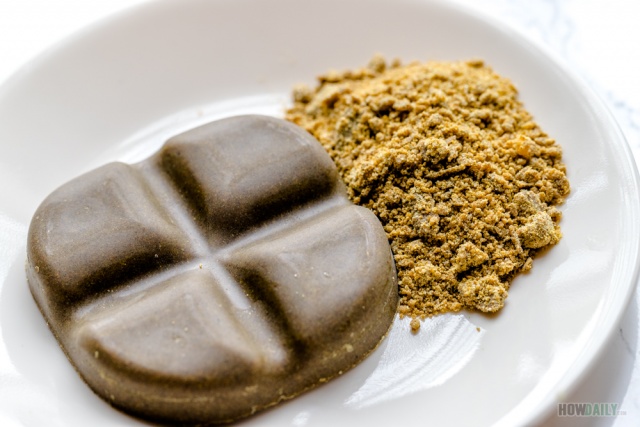 Another difference is that Japanese-style curry often doesn't contain coconut milk, cream, or similar like the Indian or Thai curry. It employs flour or starch as a thickener, and therefore often thicker and less greasy.
Some common flavors of curry roux are apple, honey, pears… which range from mild (no spicy) to extremely hot (about that of their Indian cousin). They are quite useful as just one spoon mix in, and you'll have a thick enough sauce to go over any type of protein: tofu, beef, chicken, beef, pork… Any type of vegetables would be good with this type of curry, especially potato, carrot, mushroom, pea, etc.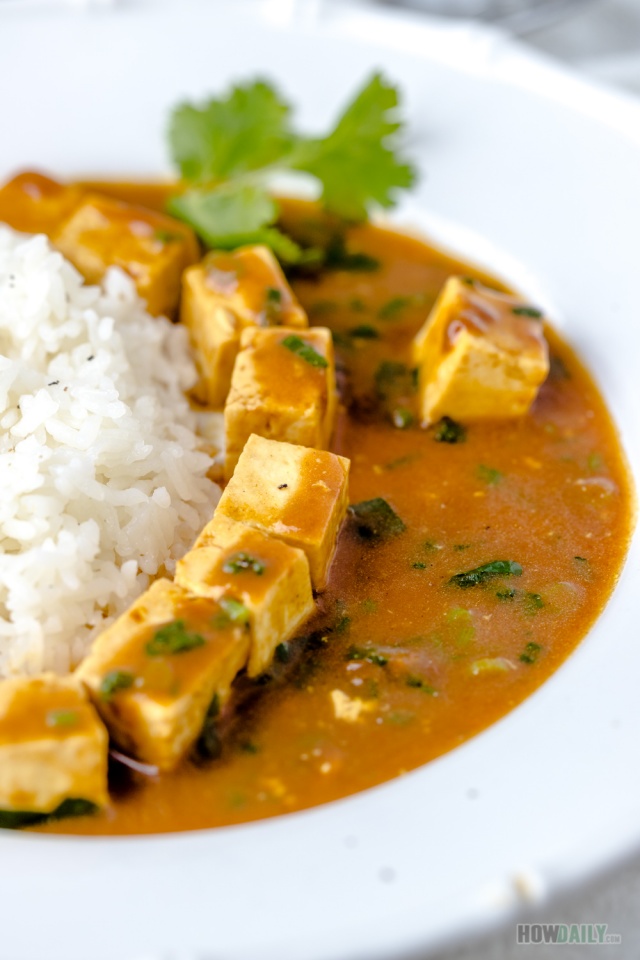 You can find curry roux at most oriental markets or the international aisle of local groceries. If not, look at the substitution in the recipe below. A simple quick mix of curry powder, flour, and masala.
Note that the curry roux sold in the store are often fully seasoned and enhanced with special flavor from fruits, honey, … So if you're using substitution, might as well add some extra dash of salt and pepper to adjust the final taste.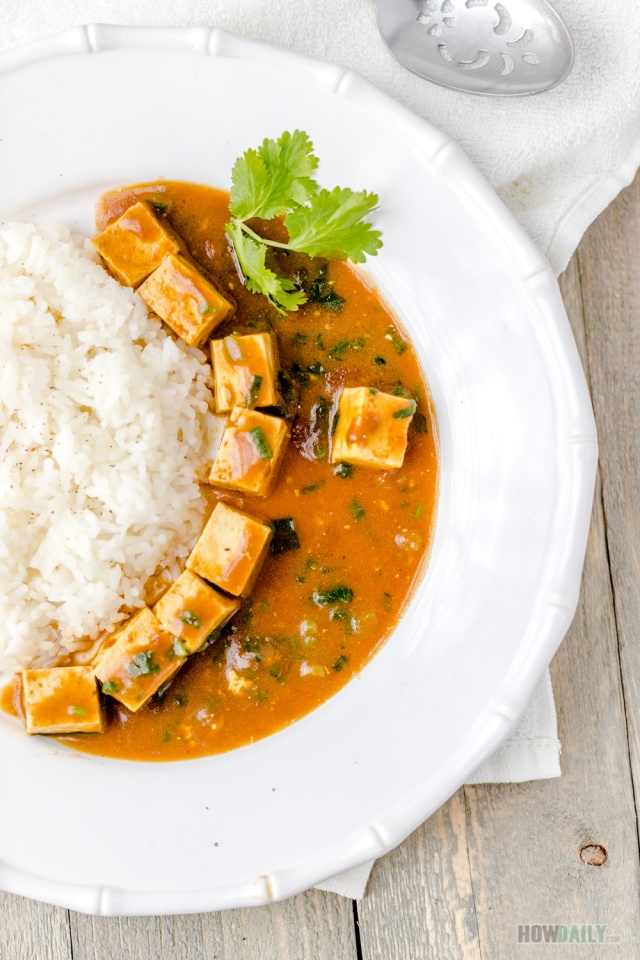 This dish is fully vegan compatible, but if you must, replace butter with vegetable oil if desired.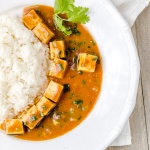 Recipe for Mild Tofu curry
Simple tofu curry using the mild Japanese style curry roux to enrich the flavor. Fully vegan compatible or substitute with meat and other protein for a full nutritional dish.
Print
Ingredients
1

block

tofu

2

Tbso

minced cilantro

dash of ground pepper

0.5

tsp

sea salt

1

Tbsp

finely chop onion or scallion

2

Tbsp

curry roux

or equivalent below

2

Tbsp

unsalted butter

1

cup

vegetable broth or water
Curry roux equivalent
1

Tbsp

flour

1

tsp

curry powder

1

tsp

garam masala
Instructions
Gently wash and pat dry tofu. Then cut into cubes.

Set these cubes over paper towel to dry off excess water.

In a container. sprinkle sea salt over tofu, and then shake to mix.

Melt butter in a saucepan over medium-high heat.

Stir in tofu and chopped onion/scallion. Saute until onion is soft.

Pour in the broth or water. Adjust heat to simmering.

Stir in curry roux; If you are using substitution for curry roux, stir and mix them real good before adding them to the sauce pan.

Keep stirring, folding to mix everything. The sauce will become thicker as you go.

When the sauce is thick enough to your desire, add cilantro and dash of ground pepper.

Turn off heat and transfer to serving plate over rice bed.