If you are wanting some new flavor with that pouch of shrimps, try this sweet and sour shrimp recipe.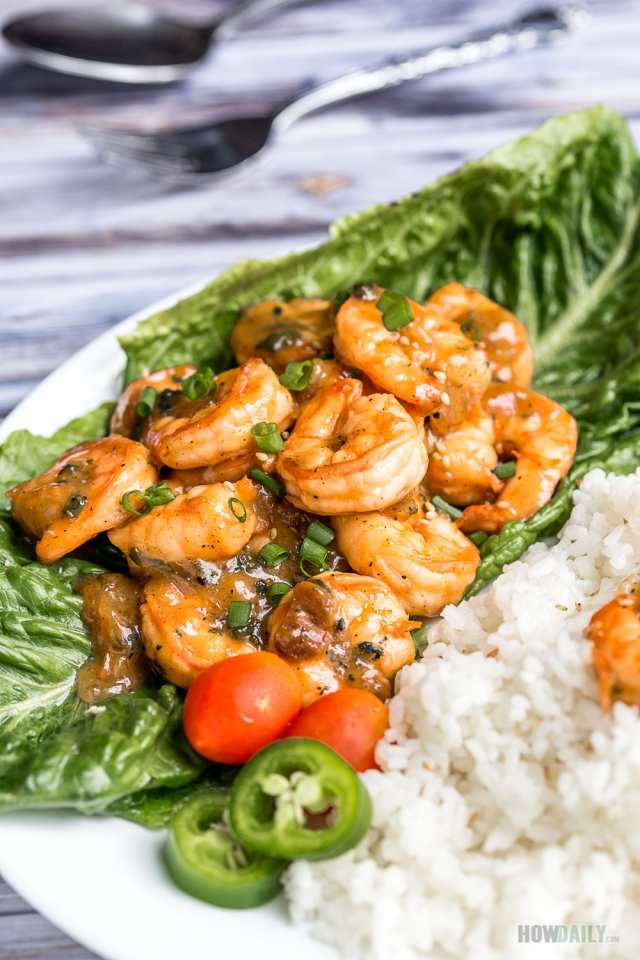 Over the year, I have tried numerous ways to cook sweet and sour shrimp with all kinds of different ingredients and combinations for variations. No matter what, the result always amazing and welcome by all my family, especially the tots due to how easy this dish is with other sides. Of course, with different ingredients combinations each time, the tastes are different too, though they're all sweet and sour; but you could always tell how the sour taste of vinegar would be distinct from ketchup and such. That's the fun part of cooking, being creative and always try for new things.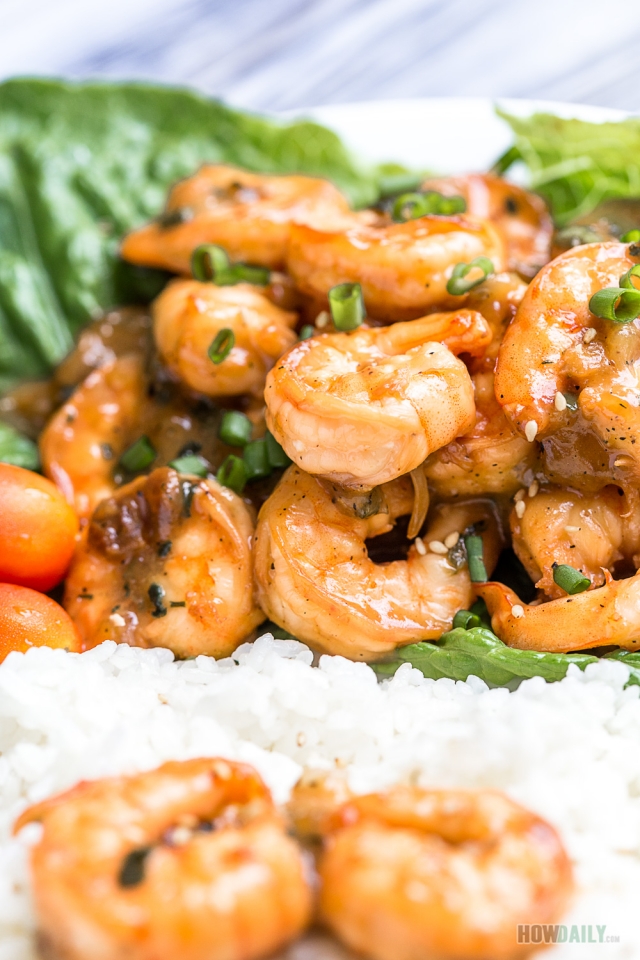 So today, I'll be introduced another way for making this sweet and sour shrimp dish. This method empowered the sourness of tamarind instead of the usual ketchup or vinegar to bring out a unique flavor. Tamarind, even the sourest one, will have some sort of fruity hints but so gentle that doesn't spike your tongue like pineapple or raw vinegar. Its scent is natural and when combined with fried shallot, give off an irresistible aroma but doesn't have the store-age scent of ketchup. Just try it and let me know how you think.
You could get tamarind paste at the Asian aisle of any grocery store like Super Walmart, Meijer, etc or online store. Or you could get the raw fresh or dried whole tamarind at the Mexican/Latino spice/herb/ingredient as well.
Roasted sesame seed is sprinkled to create more sense but can be skipped or substitute with crushed peanut and cashew. Just use the unsalted one.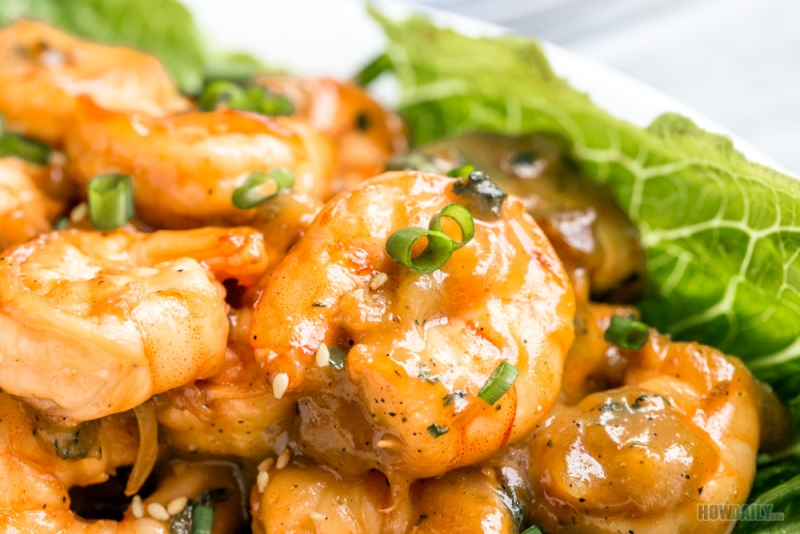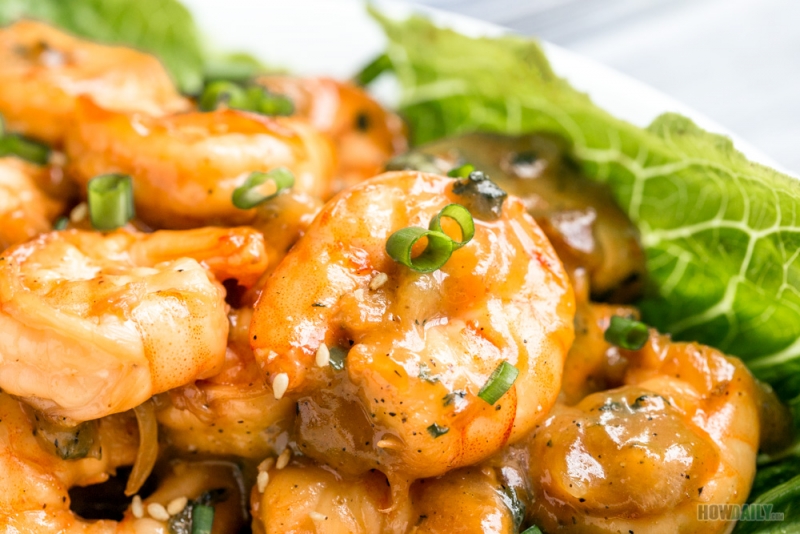 Annatto will add to the beautiful red color presentation of the shrimp, but doesn't contribute to the flavor in any way and can be skipped as well.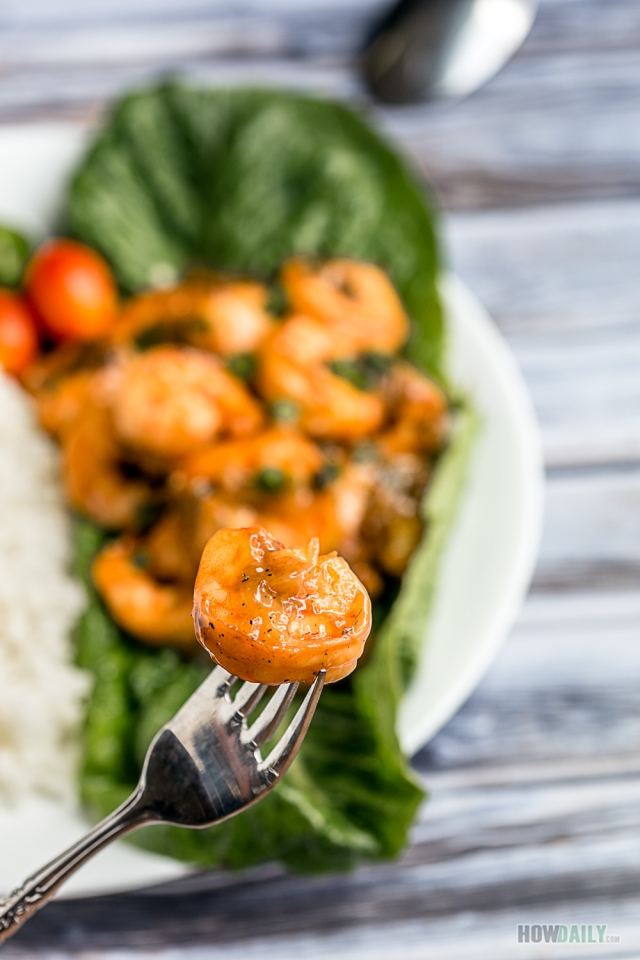 Finally, enjoy your sweet and sour shrimp with white rice and steamed veggies.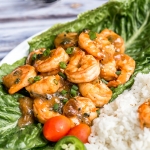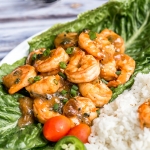 Recipe for Sweet and sour shrimp
Sweet and sour shrimp will make your mouth watering and yearn for more after every spoon. This recipe is best served with white rice and steamed or fresh side veggies.
Print
Ingredients
1

lb.

medium or large shrimp

1

sweet peppers

2

cups

pea pods

2

Tbsp

tamarind paste or 1 raw tamarind fruit

1

shallot onion

1

garlic clove

2

strands scallion

1

Tbsp

roasted sesame seed

2

Tbsp

oil

1

tsp

sesame oil

2

Tbsp

soy sauce

3

Tbsp

sugar

2

Tbsp

cornstarch

1

cup

unsalted Chicken stock

1/2

tsp

annatto powder
Instructions
Remove Shell and de-vein shrimps.

Marinade the shrimp with 2 Tbsp of soy sauce for 10 minutes.

Mean while, thinly slice sweet peppers and steam pea pods, these will be used as sides.

Finely Chop up shallot onion, mince garlic, and thinly chop scallion. Keep the white part separate from the greens.

Microwave half cup of water until hot enough, add the tamarind paste and mill it with enough pressure so that all the flesh are smashed and dissolved into liquid. If you're using raw whole tamarind, after smashing, remove the side fiber and seeds.

Strain through a fine mesh while smashing the flesh to get all the juice and flavor out.

Add 3 Tbsp sugar to the tamarind juice, stir to mix and dissolve.

In another container, mix 2 Tbsp cornstarch with 2 Tbsp of water and 1 tsp sesame oil, set aside.

Using a wok or large saute pan over high heat, add 2 Tbsp of oil. Swirl the oil out to evenly coat the saute pan.

When oil is hot, add minced garlic and 1/2 tsp annatto powder, quickly stir till golden and giving off aroma.

Add the shrimp to saute pan along with the marinade soy sauce, keep stirring to let them cook evenly for about 2 – 3 minutes, just until they're lightly done but not cooked all of the way. Quickly remove the shrimp to a plate.

Using the same saute pan/wok, add chopped shallot onion and chopped white part of scallion. Stirring until they are soften enough and starting to be more translucent.

Pour in the prepared tamarind mixture and 1 cup of unsalted chicken stock. Wait until the mixture is boil rigorously. This will reduce the amount of liquid and thicken the sauce a bit. Adjust this sauce to taste so that it is sweet & sour if need.

Now add back the shrimp into the boiling sauce, stir to let the shrimp fully coated with sauce.

Stir the cornstarch mixture so that leaving no residue on bottom while pouring this mixture into the sauce pan.

Keep stirring and whirling to let everything mix, the sauce will become thicker every second and create beautiful coat around every shrimp.

When the shrimps are done (do not over cook) and evenly coated, turn off heat.

Add chopped green scallion and sprinkle on some ground pepper, stir to mix them.

Served over bedded rice, sweet pepper and steam pea pods as sides. Topped with some roasted sesame seeds.