This is the perfect creamiest smoothie for your summer, introducing the strawberry banana smoothie with Greek yogurt.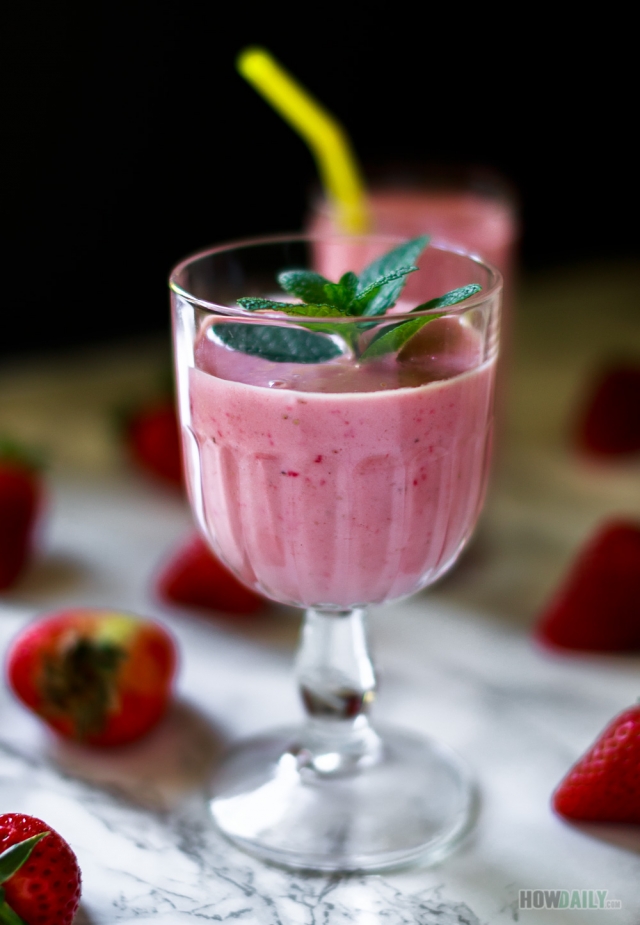 What more to say, Greek yogurt is the smoothest of them all. However, Greek yogurt alone might have some tart flavor, so the spoon of honey is there to encounter that. Just choose plain Greek yogurt and you will be fine, no need for vanilla since we'll be blending fruits as well.
I add orange juice to have some liquid in there, but you could use milk or plain water if need. I just love the enhanced flavor, and figure that the tangy taste of orange complement strawberry quite well.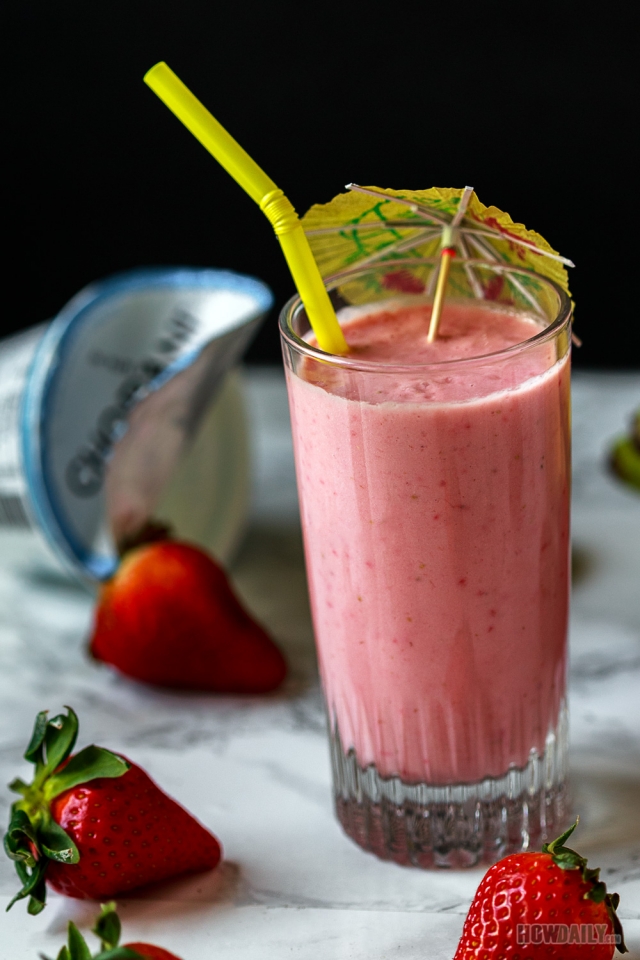 Fresh strawberries work best, however, you might want to pre-freeze them a bit. Why you may ask? So that you could have the coldest smoothies possible. Nobody likes their smoothies lukewarm after coming out of the blender right?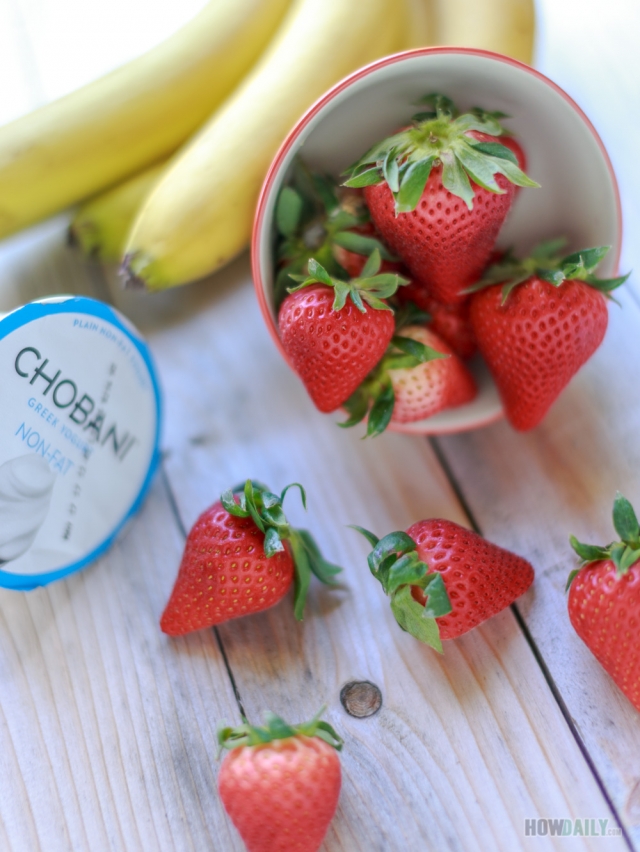 Any banana will be fine, as long as it ripens enough to be eaten. Don't cut your banana too soon, as its color easily change and thus reduce the final presentation.
Add crushed ice if you need to, but if you chilled the ingredients first or use frozen strawberries, then skip the ice.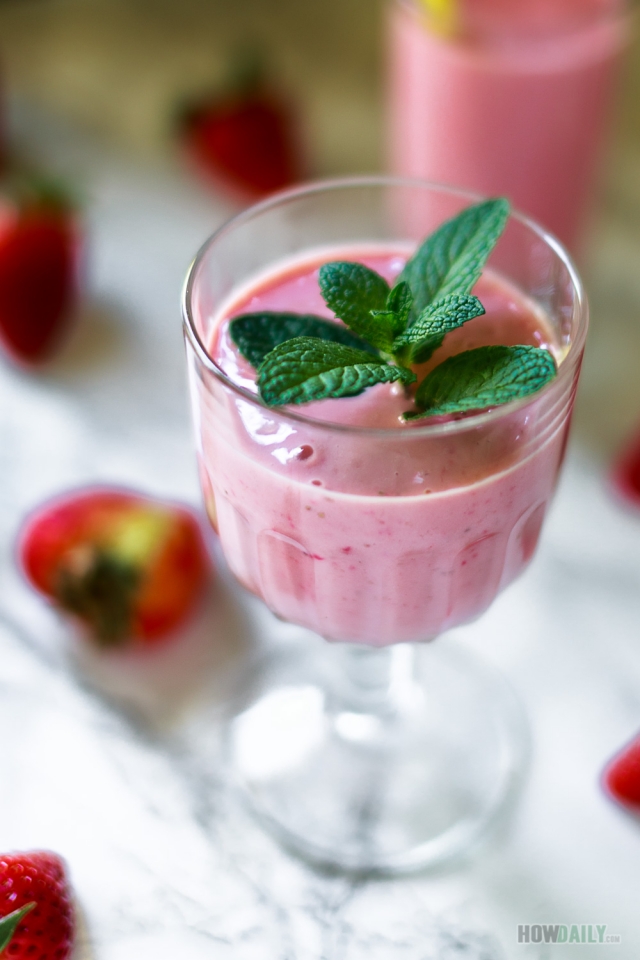 If you want a variation, try replacing strawberries with other fruits or berries. I found that raspberries and peach work well together. Blueberries work great too. Those are my favorite fruit smoothies, what's yours?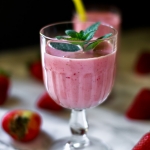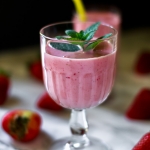 Recipe for Strawberry banana smoothie with yogurt
Perfect strawberry banana smoothie in tangy sweet flavor of Greek yogurt. Add orange to enhance the flavor
Print
Ingredients
1

cup

Greek yogurt

1/2

banana

1

cup

strawberries

1/2

cup

crushed ice

2

Tbsp

orange juice

1

Tbsp

honey
Instructions
Slice the strawberries, freeze for 15 minutes

Peel and slice banana.

In you blender, add yogurt, strawberries, banana, honey and orange juice.

Pulse a few time then blend at high speed for 30 sec.

Add the crush ice and blend a few more.

Perfectly serve cold.