It's always amazing when you're ordering a galbi, and the server would bring out 10+ dishes of banchan beforehand. These little small sides are actually what differed Korean meal experience from other cultures. They are so appetizing and simply help the main dish taste more delicious.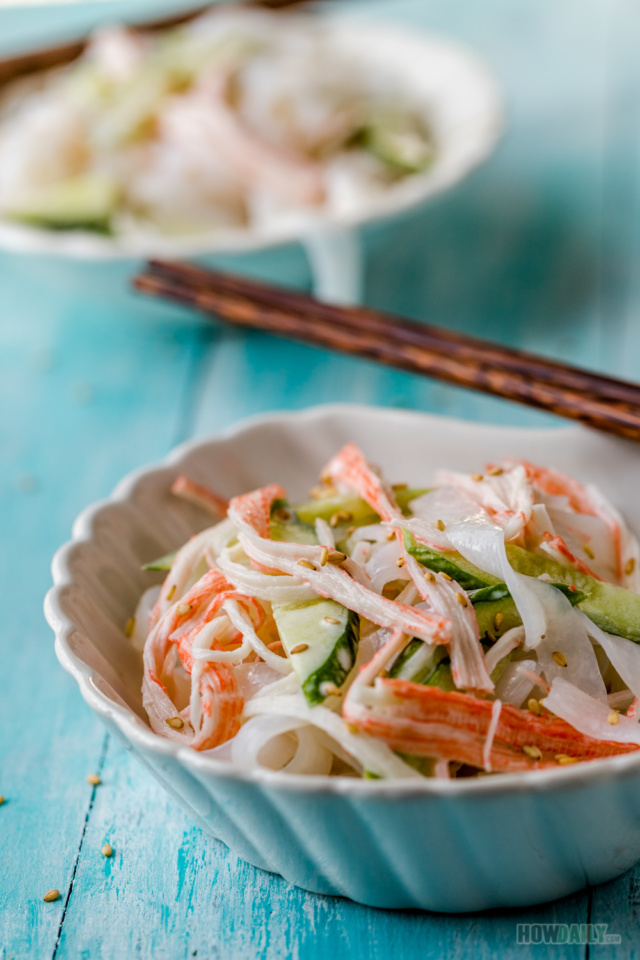 Among the regular banchan like kimchi, potato salad, seaweed, simmered lotus root… Shirataki noodle salad is also there, usually on the non-spicy side.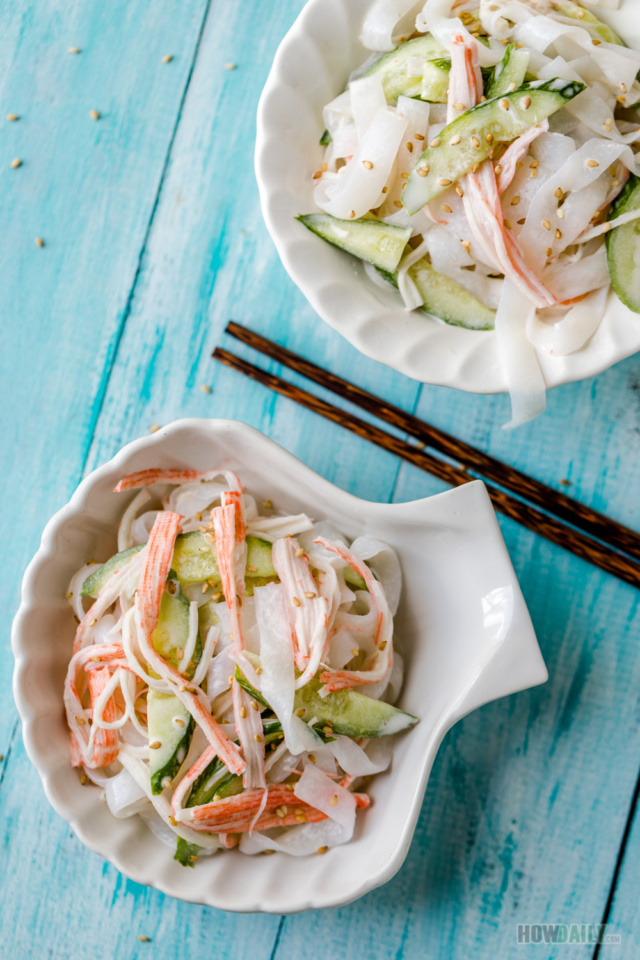 This salad is quick and easy to make, you can prepare them beforehand and chill in the fridge until ready to serve.
There are many types, shapes, sizes of shirataki noodles, depend on what you choose, the outcome appearance might differ a bit. Nevertheless, they all should taste pretty similar, sort of cold -creamy crunch, kind of like coleslaw without the tenacity of cabbage.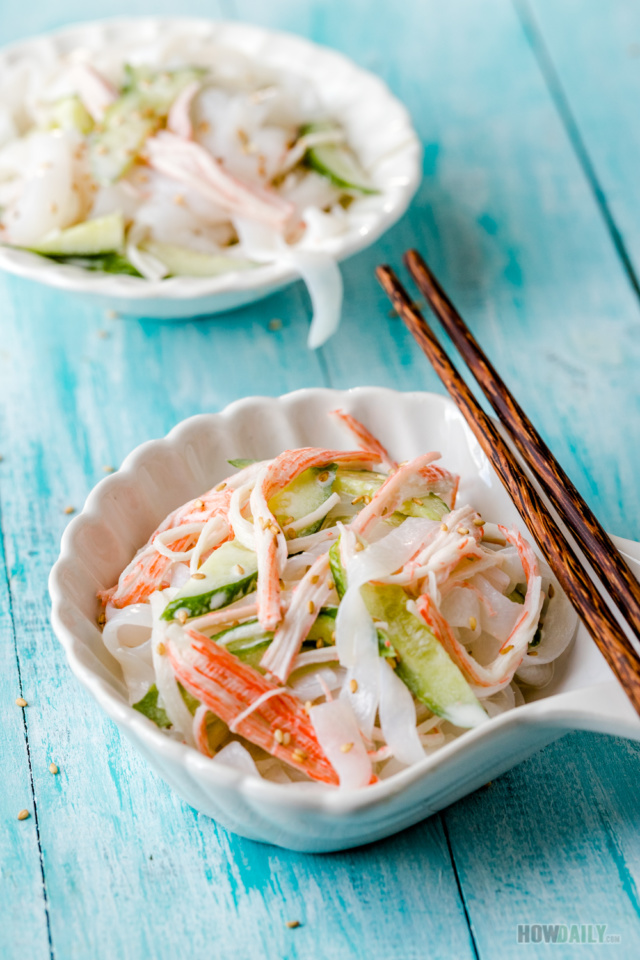 Have a Korean grill at home, definitely make this for the kids so they can enjoy the banchan too while you're having fun with those spicy kimchee.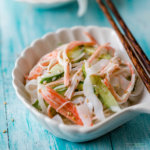 Recipe for Shirataki noodles salad
Quick and easy Korean style Shirataki noodles salad to complement any braise, bbq, and grill party. Perfect matching with other light salad like cucumber, seaweed, kimchi… for an appealing banchan.
Print
Ingredients
1

pkg

shirataki noodles

1

mini cucumber/pickle dill

2

sticks

immitation crab (kani)

2

Tbsp

lemon juice

1

Tbsp

mayonnaise or Greek yogurt

1

tsp

roasted sesame seed

0.5

tsp

salt
Instructions
Prepare shirataki noodles according to package instruction or as follow. Start by straining and rinsing shirataki 2-3 times with water.

Bring a small pot of water to boil, also prepare an icy water bath with 1 Tbsp lime juice (& lime shell).

Parboil noodles for a couple of minutes, then transfer them to an icy lime bath. Soak for about 10 minutes or until completely cool off. Strain and set aside.

Wash mini cucumber clean, thinly slice. Remove seeds if any.

In a mixing bowl, add cucumber slices and mix with half teaspoon of salt.

Shred kani sticks and add to mixing bowl, along with shirataki noodles.

Add mayo and sesame seed. Mix them good.

Adjust to taste with remaining lime juice.

Let chill in fridge for at least 10-15 minutes before serving.