Among my Italian favorite dishes, Lasagna always comes out on the top. This oven-baked Zucchini Lasagna recipe is combining the savory sweet of meat sauce and zucchini freshness, added in egg/tofu to balance out the flavor.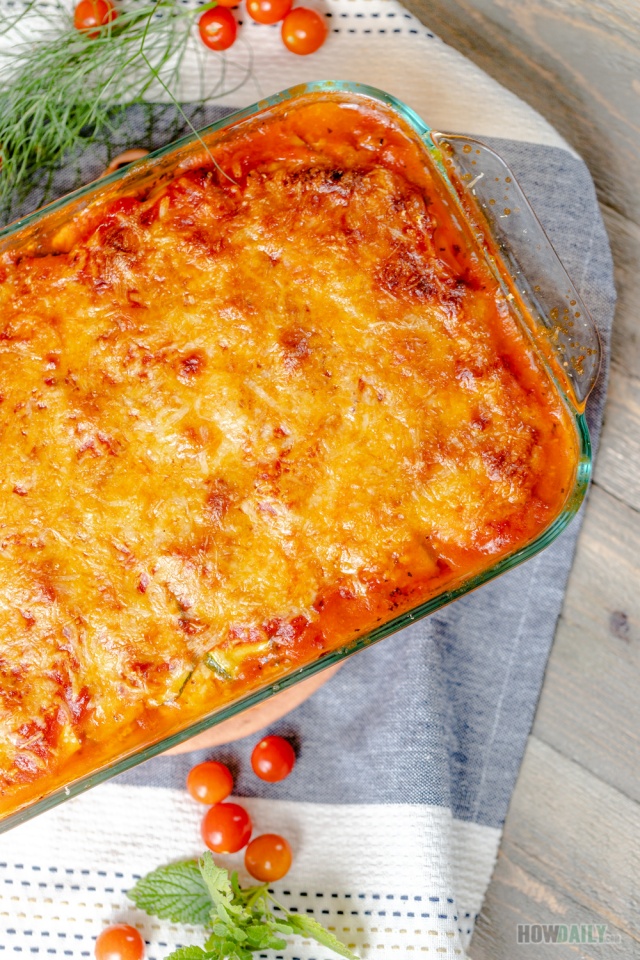 The lasagna is crafted with fresh sliced zucchini layering in between Italian sausage – meaty marinara and silken tofu. Of course, the whole thing is then covered in a cheese mixes of mozzarella, provolone, cheddar, etc.
What stand out the most in this lasagna were the tofu layer and the uses of Italian sausages; not just the ground meat but the whole sausage links cut in to slices. The sausage really did help the overall taste bold and so flavorful, while the occasional sausage casing remain add some chewy bits to the whole experience.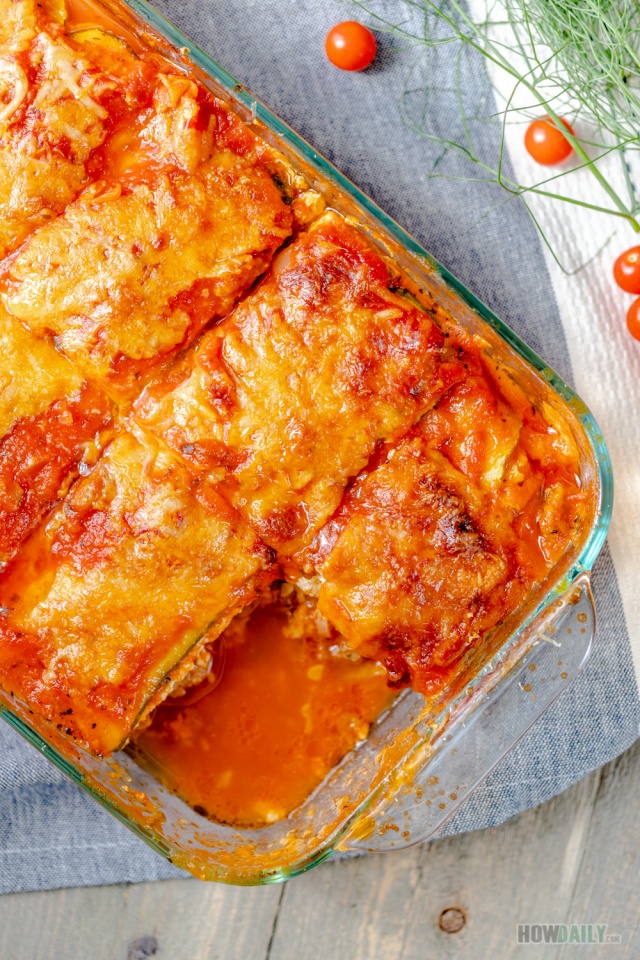 The tofu layer on the other hand help giving a cleansing effect which refresh your taste-bud and ready for the next bite.
I find that if you have a fruit/vegetable sheet cutter, the overall lasagna would look nicer and more of like its other version with pasta. However, as most of us don't, simply cutting Zucchini with a knife is just fine. Make sure Zucchini is washed and let sit to drip off all water.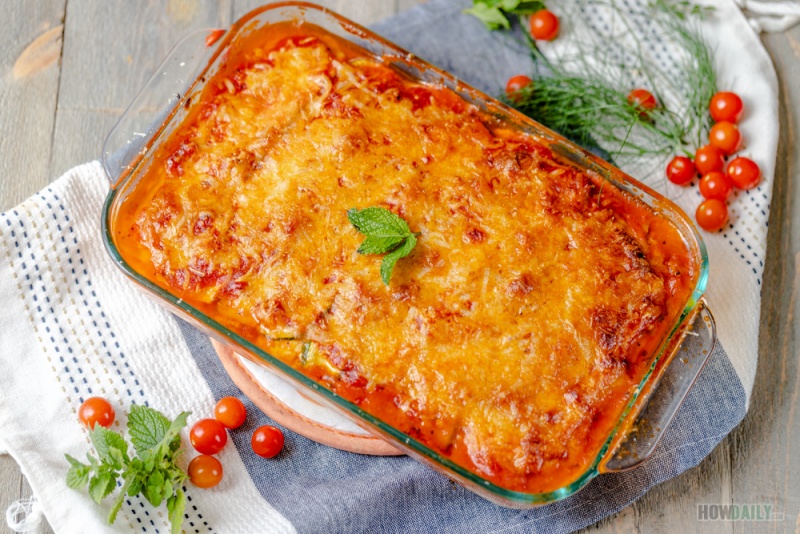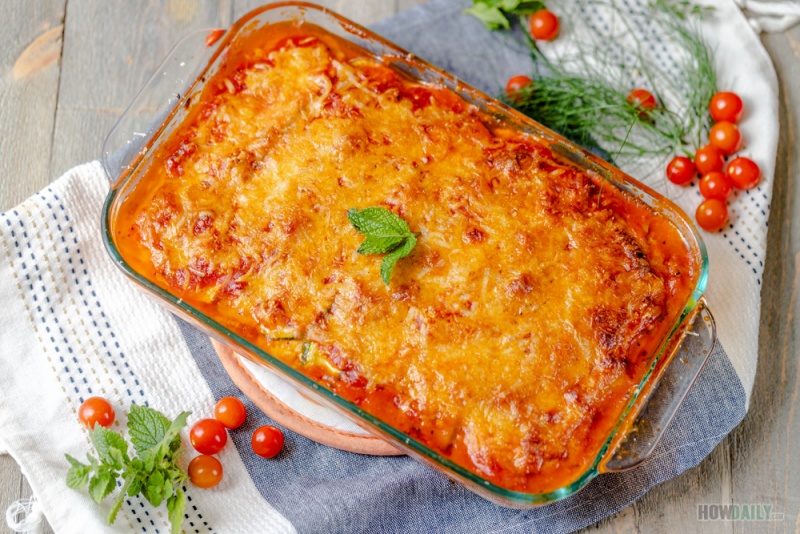 The dish might be a bit watery too, so make sure to keep the tray/pan open while baking, aka do not cover baking tray with foil like you would on regular pasta.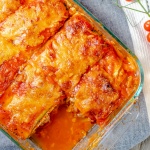 Baked Zucchini Lasagna with Sausage & Tofu
Oven-baked zucchini lasagna with Italian sausage and crumble tofu, all slathering with marinara sauce, cheese, and sprinkles of mixed herbs. Try this recipe for simple starch-free entree or serve together with pasta side.
Print
Ingredients
2

zucchini

24

oz

marinara sauce

2

oz

parmesan/asiago

1

cup

shredded cheese mix

½

Tbsp

Italian seasoning mix
Meaty Layer
1

lb

Italian sausage

½

sweet onion

dice

1

Tbsp

unsalted butter
Tofu layer
8

oz

silken tofu

1

egg

½

tsp

garlic salt
Instructions
Wash and cut zucchini along its body length, then set aside to drip.
Prep – Meat
Cut and crumble Italian sausage.

With a skillet or saucepan over medium/high heat, melt 1 Tbsp of unsalted butter.

Stir in diced onion and the crumbled Italian sausages.

Keep stirring to brown sausages.

Transfer out and set aside.
Prep – Tofu
In a small container, add tofu, egg and garlic salt.

Use a fork to whisk & mix them nicely.
Assembling
Slather the bottom of a 9X12 baking disc with ⅓ cup of marinara sauce.

Spread out all the sausage crumbles over the thin sauce layer.

Now spoon in half of the remaining marinara sauce.

Sprinkle the mixed cheese all over the sauce.

Grate some Parmesan or Asiago on top.

Arrange a layer of zucchini slices.

Spoon in and spread tofu mixture evenly.

Sprinkle in some Italian seasoning herbs to enhance the flavor.

Arrange remaining zucchini slices to cover tofu layer.

Now lather the remaining marinara sauce all over top of zucchini.

Sprinkle with remaining cheese as well as grate in remaining Parmesan/Asiago

Bake for 45 minutes or until the cheese is bubbling.

Cut to serving size and enjoy as is or with noodle.
Video