Remember the good old tuna salad that you've had on your sandwich? It's a quick and convenient type of meal, yet delicious and creamy too. I used to have them as breakfast on the bus, grab a bite before launching to campus, or that night game. But now, as I'm older and more prone to fat, ughh, thus grow the guilt of over-consuming mayo. That's why the healthy tuna salad comes into the picture and let my mind rest assure from all the fresh ingredient while preserving the good old joys.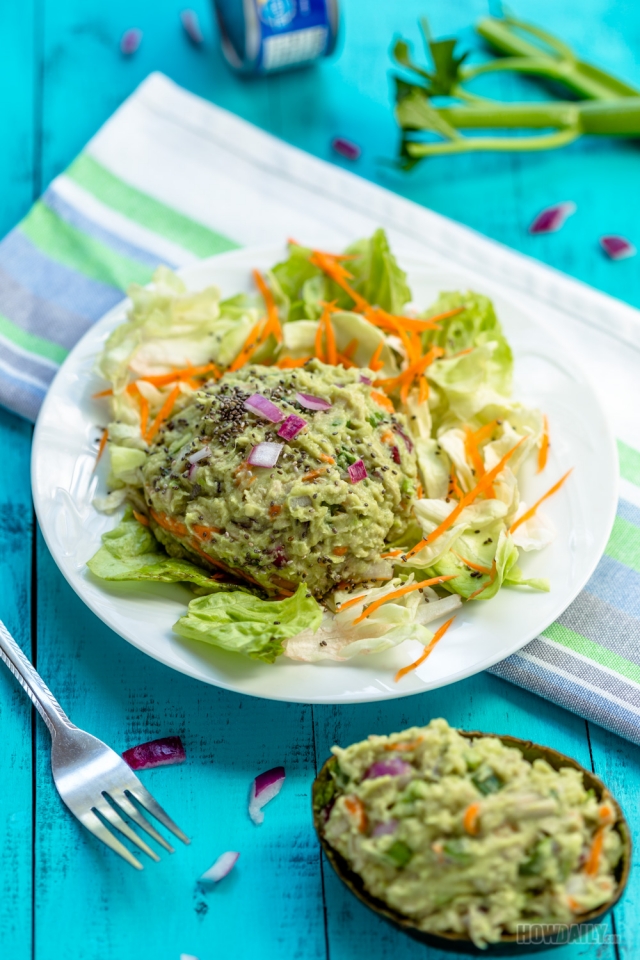 You'll see store-bought mayo tend to be made from soybean, canola, or a variety of oil that you're unaware of. So if you're not on a diet routine, or happen to be on a low carb – high protein such as Atkins and the likes, then you could venture on this healthy homemade avocado oil mayo.  It takes some works, but then tastes just like the store-bought mayo while being much more healthy to the heart. With this mayo, you could just resume on making tuna salad the old way, and it tastes great already.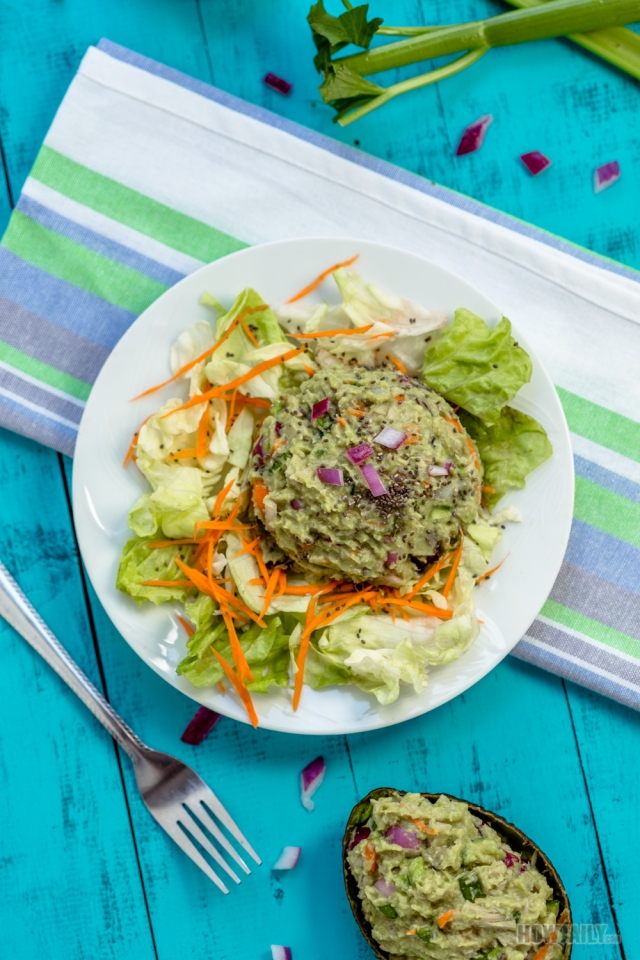 Now, if you're on any other kind of diet, then substituting traditional mayo to raw fresh avocado would do. In fact, avocado is one of the best sources for natural and healthy fat. It's true that no matter what kind of diet you're on, you would still need fat to help burn calories, maximize metabolism, speed nutrients, and dissolve vitamins. With 0 cholesterol, avocado is one of the best dietary fat for your body. It tastes great too, just mash it and with some seasoning, would add wonder to your tuna salad.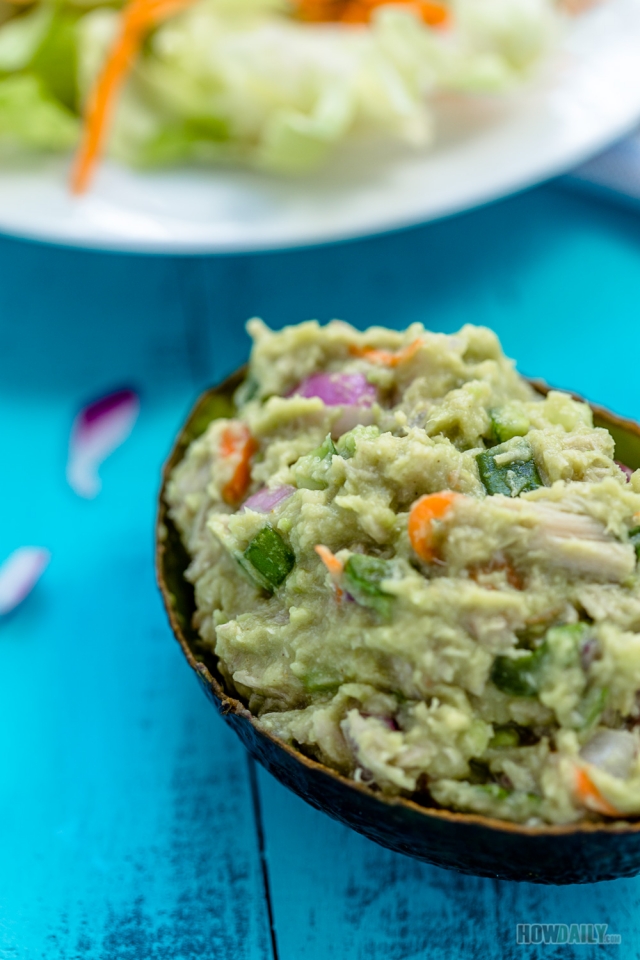 A little trick here is to add some curry powder to bring the intense flavor and spike up your avocado a little. You'll see, I like Dijon with the homemade mayo too, but for fresh avocado, a little curry powder would be better. Not to mention the health benefit that all the curry ingredients add to the bowl. So, let's get to work.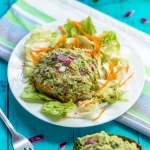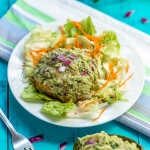 Healthy tuna salad
Creamy, tasty and extremely well binding just like the good old tuna mayo salad, this healthy tuna salad incorporate avocado and a little new ingredient to create a superior taste for the dieters.
Print
Ingredients
2 6

oz

white tuna can

2

medium avocado or 1/3 cup healthy homemade avocado mayo

1

mini cucumber

1/2

medium red onion

1

celery stalk

1

small carrot

1

tsp

dried dill weed

1

tsp

garlic powder

a handful of cilantro

1/2

lime

1/2

tsp

salt

1/2

tsp

curry powder
Instructions
Squeeze 1/2 the lime for juice. Save the shell.

In a small bowl, finely chop red onion, and soak with just enough cold water and half of the lime juice, throw in the lime skin shell too.

If you're using avocado oil mayo, great, just add 1/3 cup avocado mayo to the mixing bowl. If you're using whole avocado, then remove skin and seeds. Get the flesh into the mixing bowl and start to smash them good.

Add remaining lime juice.

Drained the tuna, toss them into the mixing bowl as well before using a fork to mix and flake all tuna chunks apart.

Finely mince cilantro, add to mixing bowl.

Mince carrot, celery, mini cucumber and add all to mixing bowl.

Drained the red onion and toss them in as well.

Now add all remaining ingredients: garlic powder, salt, dill weed, salt and curry powder. Sprinkle on some freshly ground pepper before serving if desired

Mix them all good and voila, enjoy your tuna salad.