There are days where you just crave a burrito, a special rice dish, or just plain carb, this will be your answer. Introducing the cilantro-lime rice, a perfect bed for any dish, whether it's stir-fry, fry, braise or marinate, etc.; they're all going great together.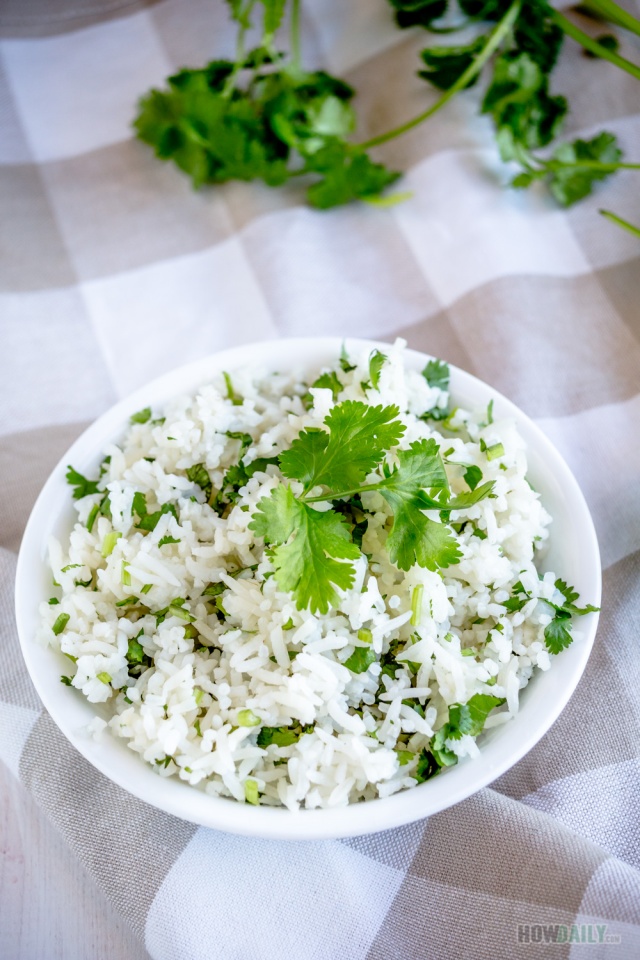 If you're in love with Mexican food, then you probably loved this rice, as it's full flavor, tasty yet not overpowering, and blend well together with your burrito.
If you're used to cook white/brown rice, cooking cilantro lime rice is just a couple extra step, but yet bring out tremendous difference.
Garlic and butter will knock the aroma up, but if you're hesitating, replace with shallot onion, ginger, ground lemongrass, or yet, just skip it. Brown butter with rice alone is sufficient
If you're vegan, use vegetable broth to cook rice instead of water to enhance the flavor, beware of the amount of sodium within the broth though. If you're not, using chicken broth to add even more scent. The same still applies. If your broth is just too salty (when using in conjunction with butter), substitute out for some water. Adding lemon/lime juice at the end will balance the taste out too, so don't worry.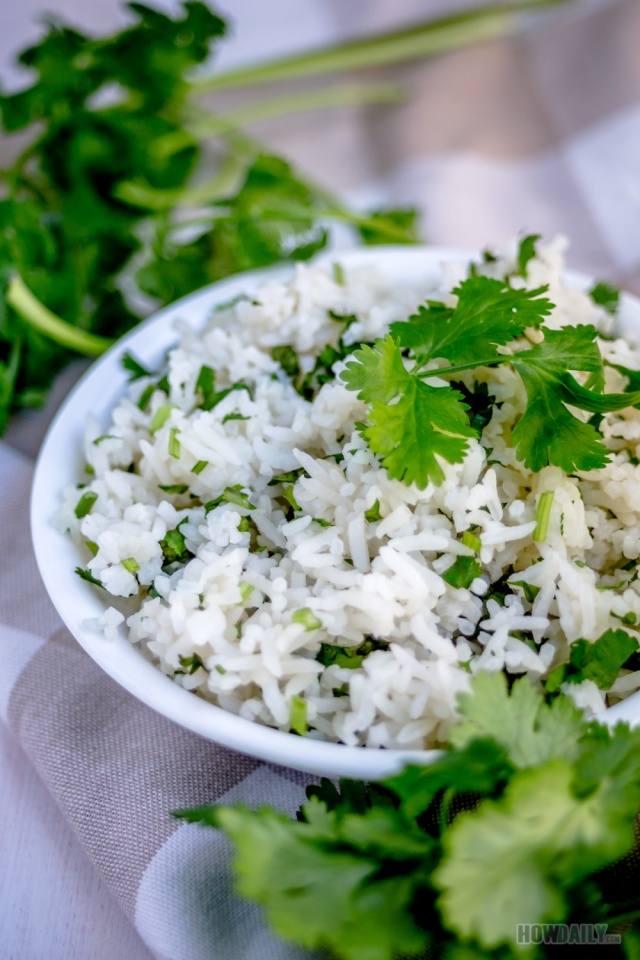 Cilantro brings the greenish taste and color to the dish, you could replace it for parsley if prefer. What if you don't like either? Well, green leaf onion might be an alternate.
And bay leaf, that's the secret ingredient to this dish. Don't worry of the spice, it'll add up to overall taste.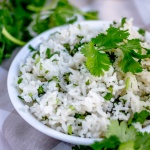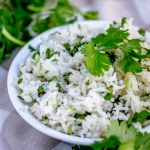 Recipe for Cilantro lime rice
An inspired remake of the Mexican Cilantro Lime rice; with some prep to step up your rice dish to a next level. Compatible with any cuisine/main dish
Print
Ingredients
1

cup

long grain rice

white or brown

2

cup

chicken or veggies broth

1/2

tsp

salt

1/4

tsp

ground cumin

1

bay leaf

1

clove

garlic

1 1/2

Tbsp

butter or vegan

1

Tbsp

lime juice

1

Tbsp

lemon juice

1/4

cup

finely chopped cilantro
Instructions
Wash and rinse rice.

If using white rice, soak with 1 cup of water for 30 minutes; for brown rice, soak at least 5-8hours or overnight for best result.

Strain and drain the rice.

Crush garlic, finely chop cilantro.

In a pot on medium/high heat, add 1 Tbsp butter and crushed garlic (do not burn or brown garlic) stir till butter melt.

Add rice and keep stirring until rice a bit darker give off some aroma (about 3-5 minutes).

Add 2 cup chicken broth, 1 bay leaf, 1/4 tsp ground cumin and stir. Also add 1/2 tsp salt if you're using unsalted butter or low sodium chicken broth for enhancing flavor.

Bring the whole thing to boil.

When boil cover with lid and reduce heat to low.

Keep simmering for about 15-17 minutes.

Remove from heat, but don't remove the cover yet. Let rest for 10 minutes.

Now, transfer rice to mixing bowl with a fork or spatula, mix rice with lime/lemon juice and chopped cilantro. Toss the bay leaf when you come across it.

Serve warm or cold as side or burrito