There are lots of ways to boost your body with nutrients and power, but the best way – also the quickest is to enjoy a cup of cooling smoothy. Just chop the fruits, veggies and then add in some juice and nutty milk to the blender and you got it ready. This dairy-free berries spinach smoothie is special in a way that it does not contain any lactose or cow product. Plus, no sweetener is needed unless your whole batch of fruits is still sour.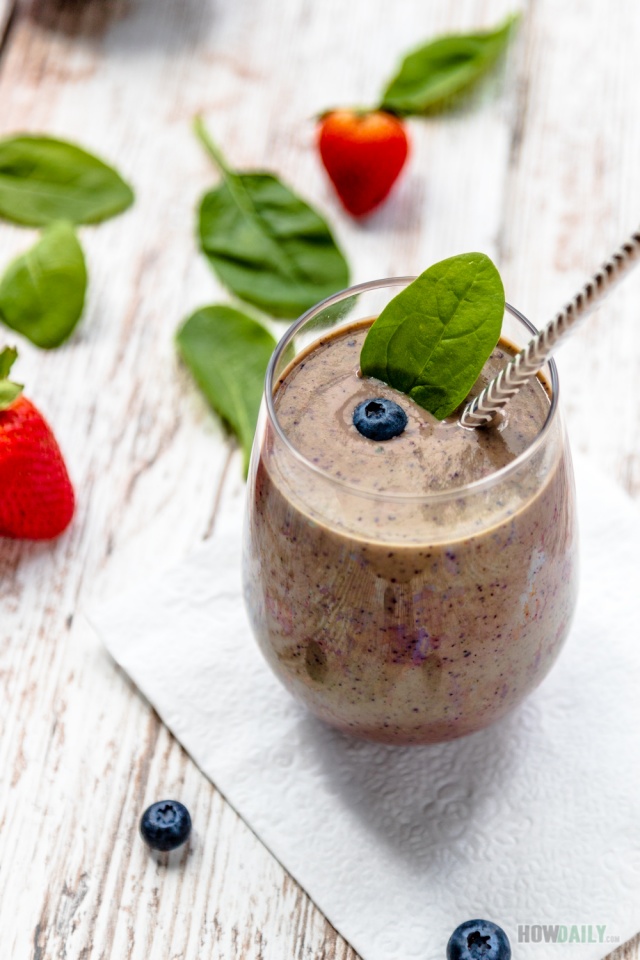 The spinach and cranberry or pomegranate juice offers additional nutritional benefits and also help to balance out against the sweetness of the berries. In fact, one of the biggest benefits of adding spinach to a smoothie like this is that you get to enjoy the nutritional benefits of these powerful leafy greens without having to taste them. Of course, you can always leave out the spinach if you're in the mood for something a little different.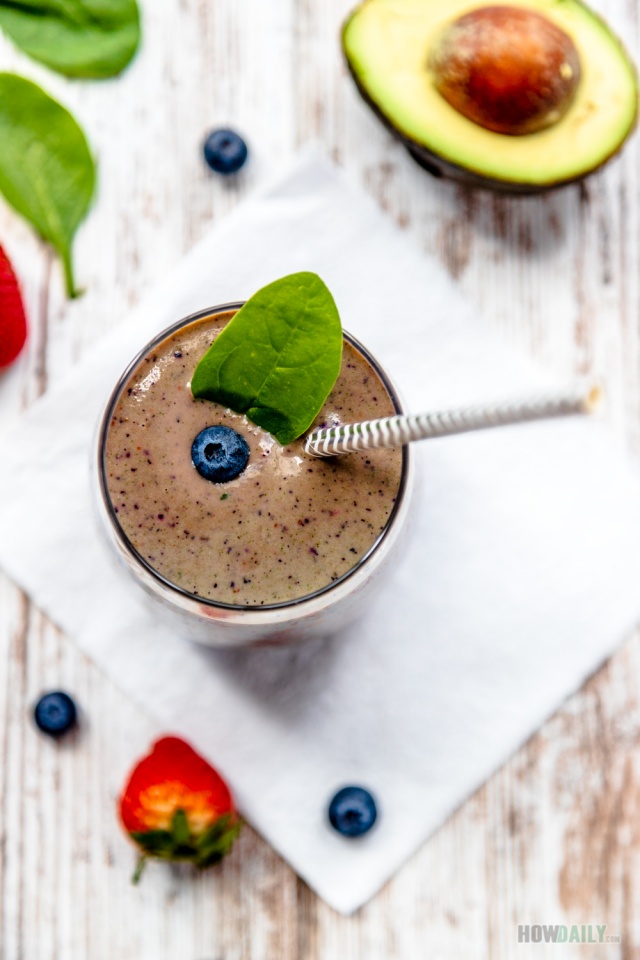 Don't forget avocado if you want your drink thick. Banana works the same way as well, but hey, it's just so usual that I would say, drop the banana, get something green to match with that old Popeyes. For the milk, you can skip as well and use soaked nut instead, since avocado does make the drink taste creamy enough.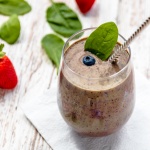 Recipe for Dairy-free berries spinach Smoothie
Let's welcome summer with this delicious berries spinach smoothies with extra sensational flavor of pomegranate. Want it thick? Just add avocado and make it extra creamy with some nutty milk
Print
Ingredients
1

cup

strawberries

1

cup

blueberries

1

cup

spinach – chopped

1

cup

pomegranate or cranberry juice

1

cup

almond

soy or other dairy-free milk

1

Tbsp

honey

optional sweet

1/2

avocado

optional thickener

1

cup

crushed ice

optional if not using frozen fruits
Instructions
Add all ingredients to blender (spinach first, then fruits, juice…) except ice if using fresh fruits.

Pulse a few time then blend on high until smooth.

Add ice and pulse a few more time for extra chill.

Serve immediately.
Notes
If you don't have a blender, you can also make this smoothie by first thoroughly smashing the berries and then stirring or shaking the berries up with the other ingredients