It's been hot the past couple of days, which makes me think of a nice special treat: watermelon. However, the fruit is too much, even for 2 adults, so after scoop out most of the flesh, I placed some in the freezer for a couple of hours.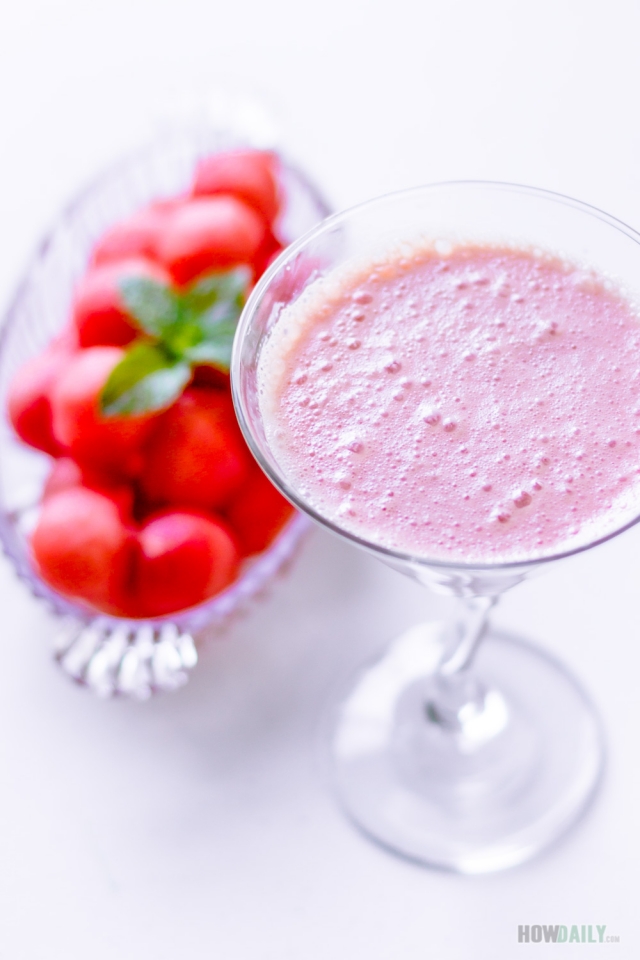 Now with frozen watermelon, add in some yogurt, and milk, I could blend a delicious drink, which is kind of a change for once.
I love coconut, so I chose coconut flavor Greek Yogurt, but you could substitute by anything you like. Pineapple, mango, strawberry, pear, etc all go great with watermelon.
Due to the nature of watermelon (lots or juice), a frozen chunk is preferred, so that when blend your drink is cold without adding extra ice like other recipes
A lot of people like the spice, I would say cinnamon and mint will be great to top it off.
The result will be a little bit thinner than most other smoothies, due to lots of juice is coming out from watermelon. If you like your smoothie to be thick, add in 1/2 banana.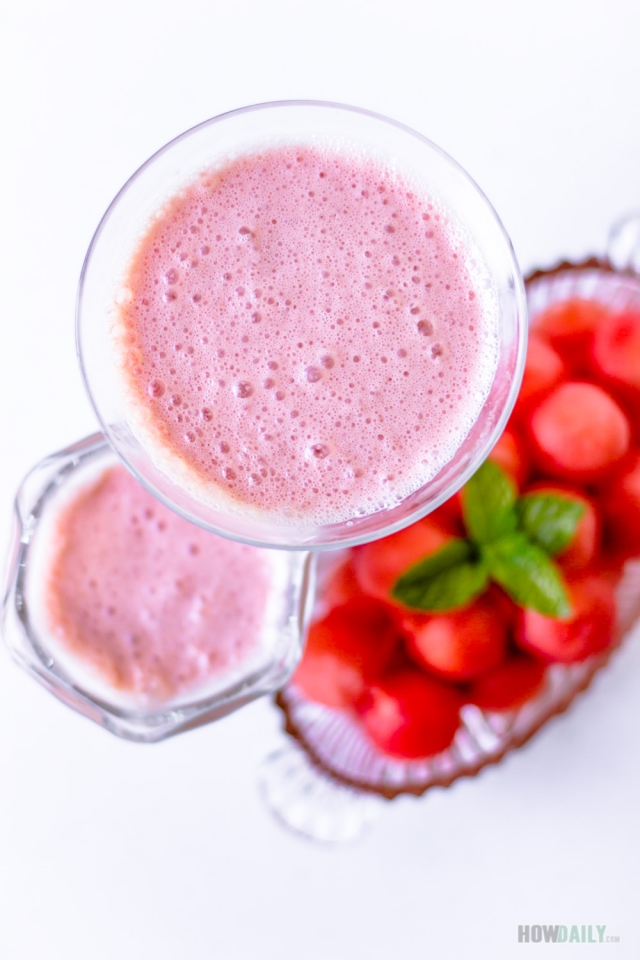 In the recipe, I put 2 Tbsp whole milk so that the initial blender could blast through before juice started coming out. Now, if you take the extra step of pureeing watermelon beforehand, then skip this. Just add yogurt and blend.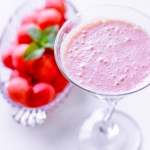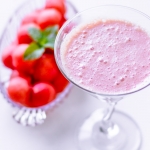 Watermelon Yogurt smoothies with coconut flavor
Summer time is calling for a refreshing, sweet and sour flavor of the Watermelon – yogurt smoothies combination. Just throw them all into the blender and you're in for a treat
Print
Ingredients
2

cup

seedless watermelon

chunks & frozen

1

cup

coconut flavor Greek Yogurt

1

Tbsp

sweeten condensed milk

2

Tbsp

whole milk
Instructions
Put watermelon, yogurt, and milk into blender

Blend and enjoy

Top with mint or coconut flake for decoration