Within the heat and humid of Vietnam, there are lots of tropical fruits that grow and nurtured natively. One prominence is papaya, in which can be eaten raw, cook, soup, stew, cake, etc. A simple way to enjoy this fruit is by turning it into a Vietnamese papaya smoothie. Sound great, right!?!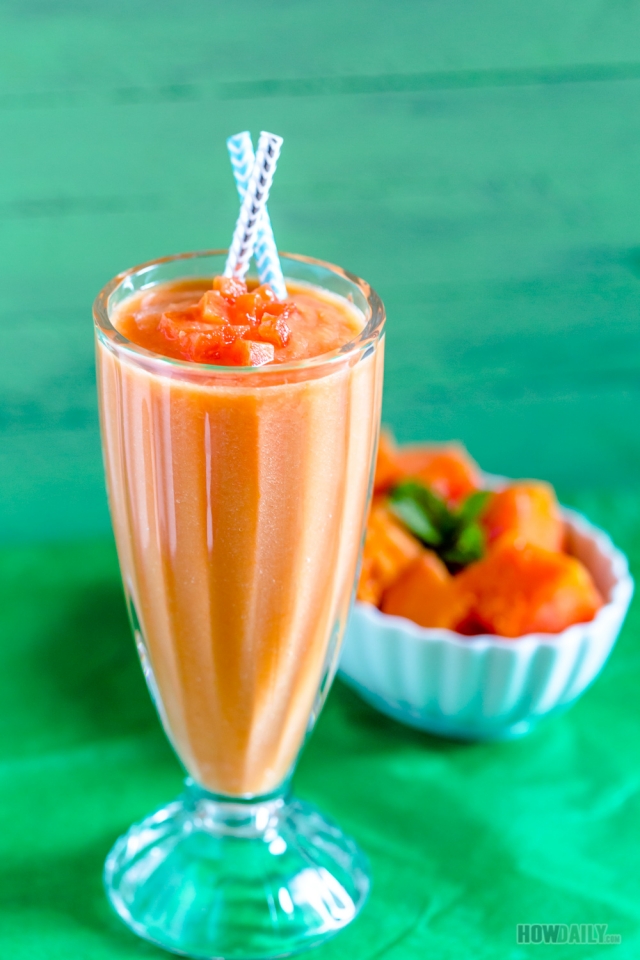 There are so many vitamins, nutrients, and beneficial properties of consuming papaya. Notable benefits include weight loss contribution, bloating elimination, and cardiovascular health. Visit this article for more details on papaya benefits -recipe included.
In this recipe, I'm adding some kumquat juice to enhance the scent and make it sourly sweet a little. You can also use lemon and lime juice in place. This adds more on Vitamin C and makes this drink a skin powered pack.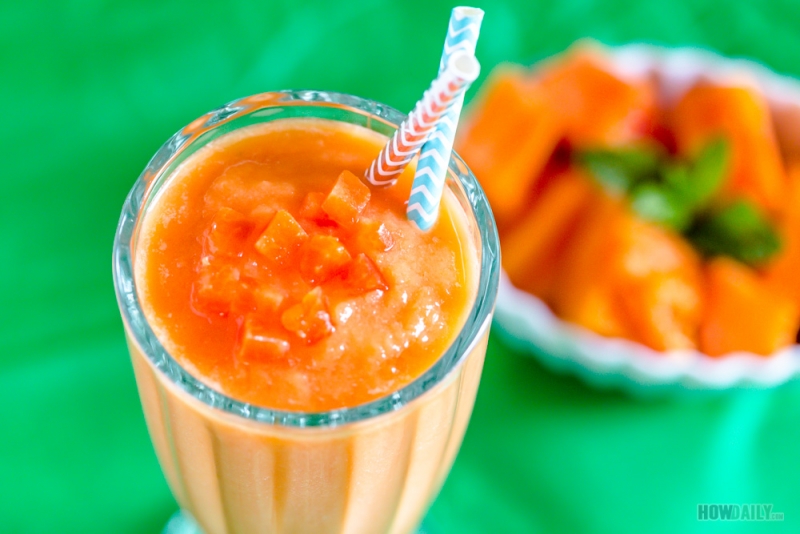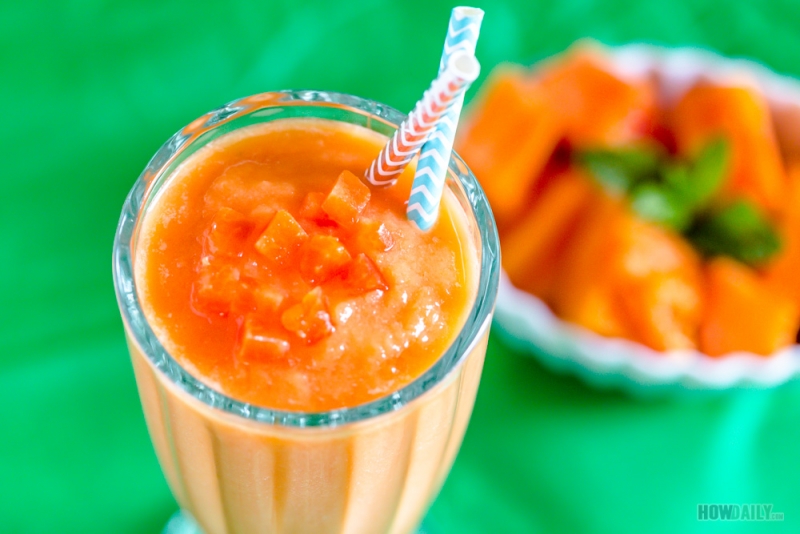 Just as any Vietnamese smoothie/milkshake, sweetened condensed milk is used to amplify the sweetness while making the drink itself more creamy. If coconut juice/water is used, depend on its sweetness level, reduce sweeten condensed milk might be needed. Otherwise, if coconut milk is used, then a little more should be added to make sure the drink stays at its sweet perfection.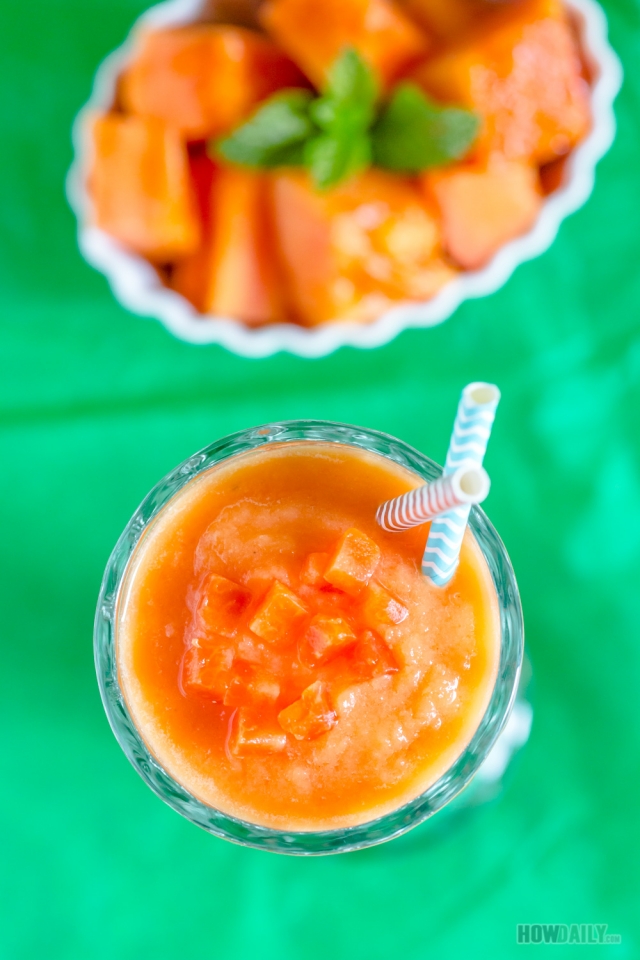 Pre-frozen the papaya before blending makes the drinks cooler and eliminate the need for ice. You can always add shaved ice, but this would also make it thinner. Anyhow, enjoy this drink icy cold immediately. Top with some coconut flake and crust if desired.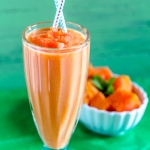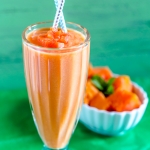 Reciper for Vietnamese Papaya Smoothie (Sinh To Du Du)
Vibrantly hue in a serving jar of Papaya smoothie Vietnamese style. This smoothie is empowered with antioxidant and loads of vitamins to give you a better skin, youthful appearance and eyesight enhanced.
Print
Ingredients
2

cups

ripe papaya- cubed

2

Tbsp

sweeten condensed milk

1

cup

coconut juice or milk

1/2

Tbsp

kumquat or lemon juice

1/2

cup

shaved ice
Instructions
Papaya – peel off skin, remove seeds, cubed and let frozen for 10 minutes or more.

Put everything except shaved ice into your blender.

Pulse a few times before blending them good.

Add shaved ice, blend a few more cycles and stop.

Pour into serving cup.