Are you on a diet to avoid meat or simply just a vegetarian at heart? Do you love to try those heartily balls from pasta to grill, bake, marinated, etc. ? If so, this vegan mushroom meatballs recipe should be on your list to serve that melting sensational appetite.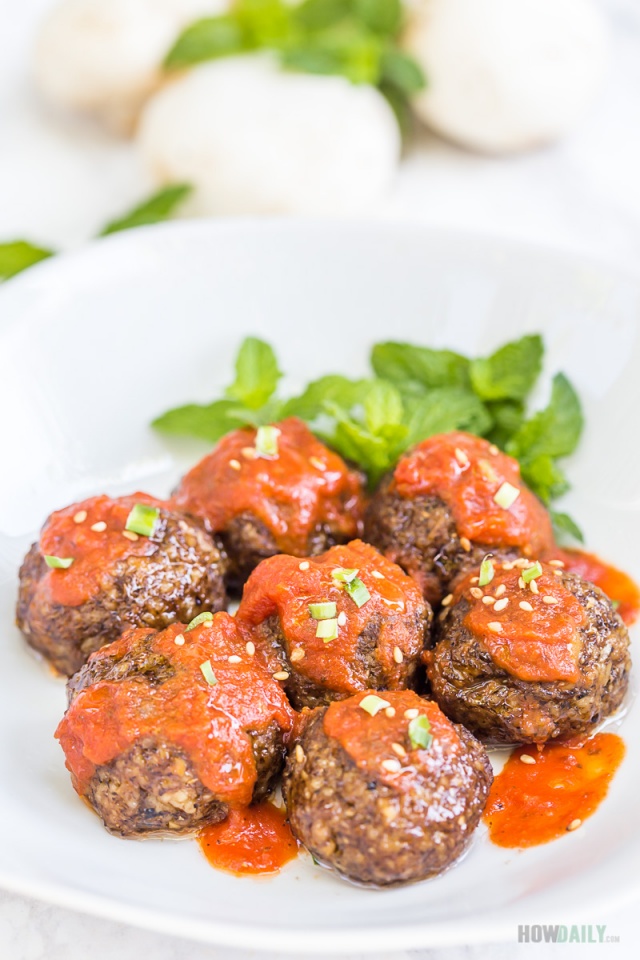 In my term, when using meatballs, that means I could bake, grill, marinate, glaze, and do a bunch of different cooking recipes with them. Those include but not limited to the ever famous pasta with Italian marinara meatballs, Swedish meatballs with Worcestershire sauce, spicy Gochujang marinated meatballs…and other countless ideas.
Thus, these meatballs have to have a bit of chewy texture like meat. They should hold and bind well in sauce with crisp skin while being soft and moist to melt in your mouth. To achieve that we would need some binder, in this case, I use couscous and brown rice flour. Breadcrumb would absorb the liquid to help with binding while keeping the content moist.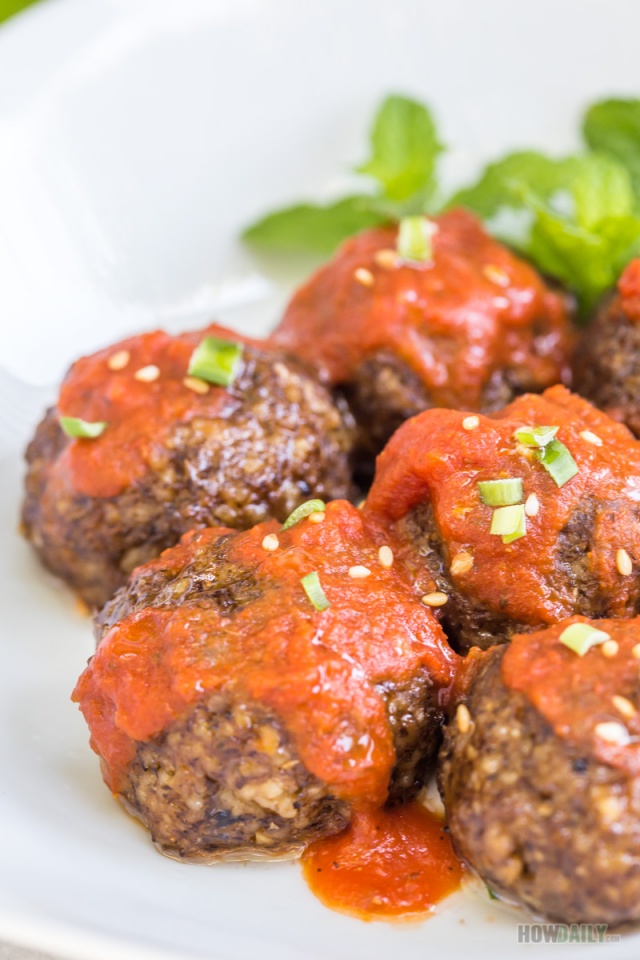 Since we're using the vegan products, to achieve the "meat" flavor, I use soy sauce and mushroom with some mushroom seasoning powder. For Italian pasta, you could add some Italian spice blend; for other dishes, just skip. Finally, vegan Parmesan is added for that extra cheesy but could be skipped as well.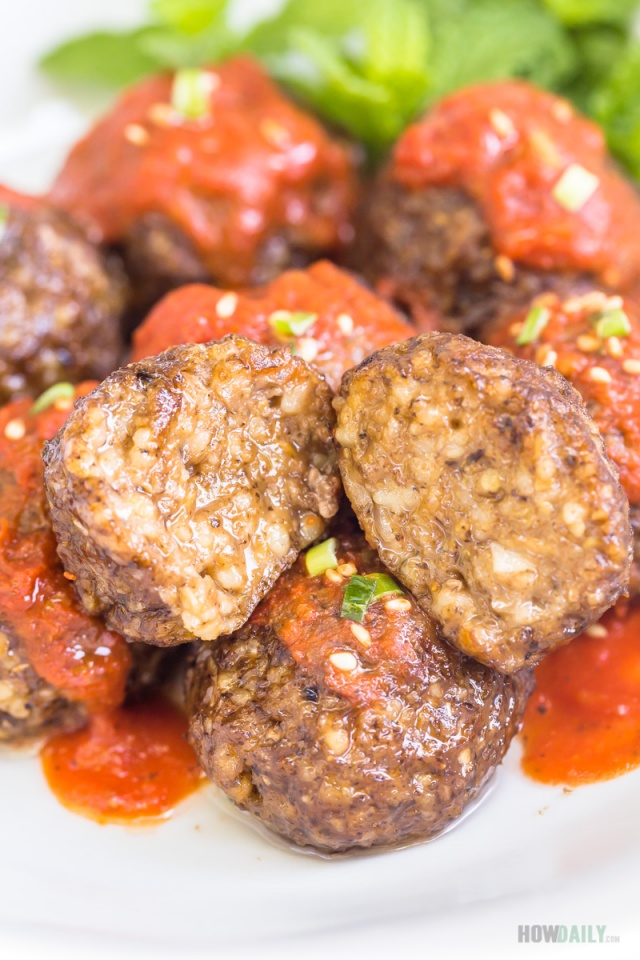 You could make this vegan meatball in batch, then freeze them for convenient uses.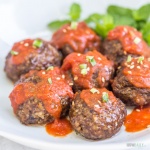 Recipe for Vegan mushroom meatballs
Vegan make over of the popular Italian meatball using easy to find ingredients, starting with mushroom and chickpeas. Savory, hearty and meaty while being so healthy approach.
Print
Ingredients
1 14

oz

can chickpeas

1

lb

mushroom

1

cup

brown rice flour

1/2

cup

couscous

1/2

cup

water

1

Tbsp

soy sauce

1

tsp

smoked paprika

1/2

tsp

ground pepper

1/4

cup

breadcrumb

2

Tbsp

ketchup

2

cloves

garlic

1/2

white onion

2

Tbsp

vegan parmesan

2

Tbsp

Italian spice blend

unsalted – optional
Instructions
Boil water and add couscous in, stir and remove from heat. Let sit for 5 minutes or so.

With your food processor, throw the mushroom, chickpeas and onion in, pulse a few time to coarsely dice, like a store ground beef texture. Do not over process.

Transfer a little over half the mixture out, into a mixing bowl.

For the remaining, add 2 gloves garlic, ketchup, ground pepper, paprika and seasoning in; process till smooth.

Add the smooth portion into the previous half coarse mushroom mixture.

Add the couscous mixture, brown rice flour and breadcrumb into mixing bowl.

Add remaining ingredients, Stir well to mix and chill about 10 minutes in fridge.

Take some of the mixture and Roll into 1 inch diameter ball.

Spray your pan or line it and bake these balls for 25 minutes with turning in between.

Pat a little oil on top of each ball to prevent burnt or leave as is for crispy crust.

When both sides are done, remove and throw them into any of your recipes that call for meat balls