Can't take the fish? All vegetarian or simply seafood allergic? This is a simple 4 ingredients recipe for the ever oriental popular fish sauce that is actually fish free.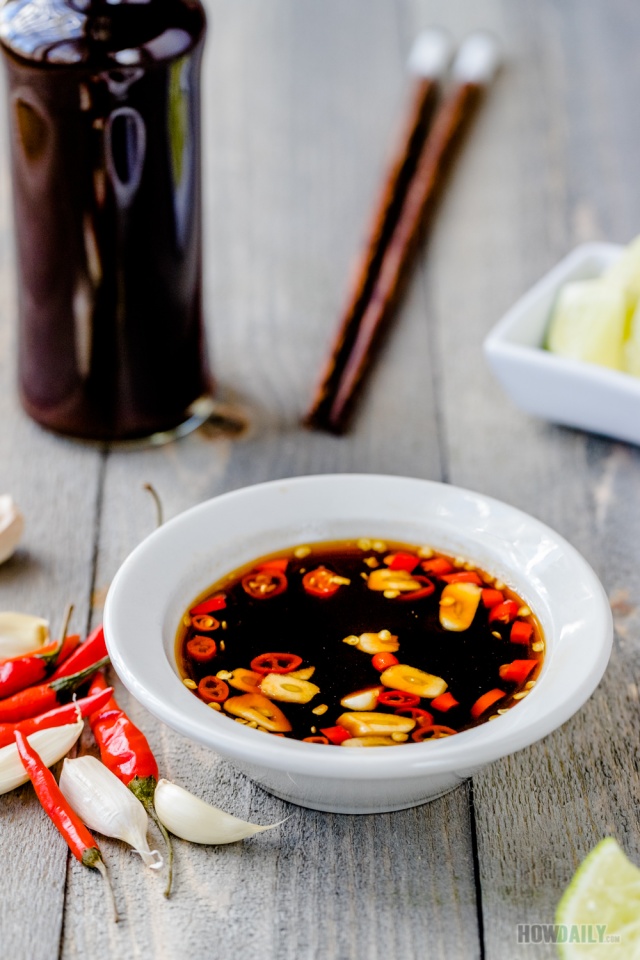 There are many ways to mimic that fishy flavor sauce. One is to cook up some pineapple then mix this broth with enough soy sauce to get both the deep taste and rich color.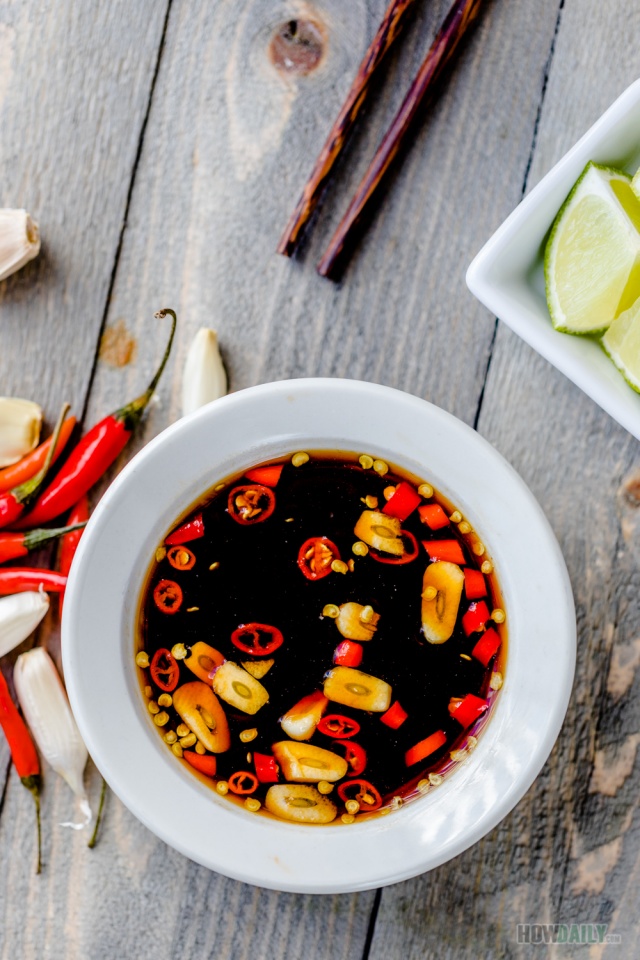 Some sugar is usually added to the sauce to balance it out while thickening the whole thing a little. I would recommend using palm, coconut or any brown sugar to add to the color hue. If you are making a fish sauce to eat with vermicelli or as broth, then make them thinner (i.e. more liquid) and add extra ingredients like garlic, chili, and lime juice. On the other hand, if you are using as dipping boiled food, make them thick and extra-condensed with less water.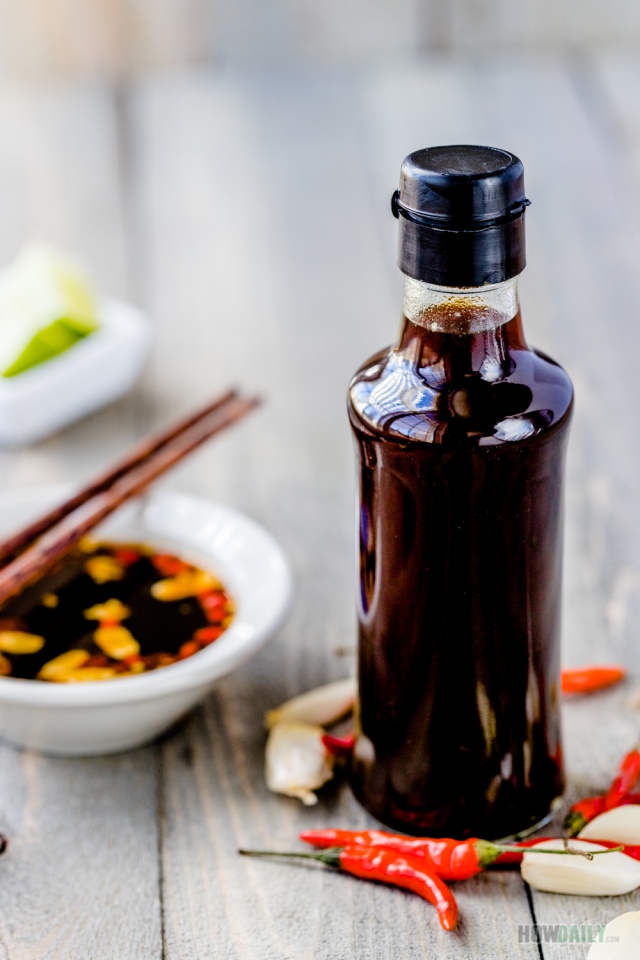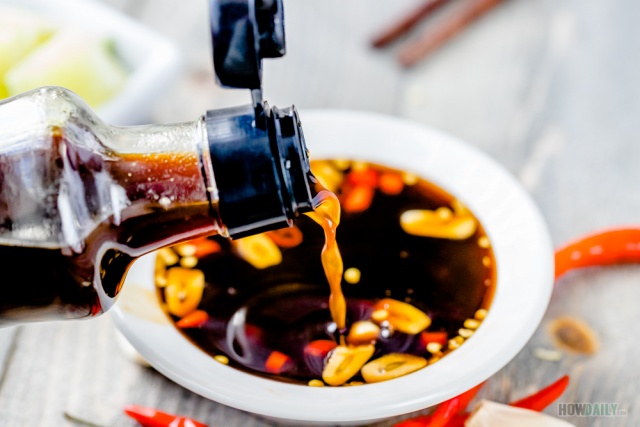 Usually, just soy sauce, sugar, and pineapple would suffice. However, to enrich the flavor even deeper plus add some extra umami, I would use some kelp – a type of seaweed. Just like how you would cook them for dashi, simply soak these kelp pieces in water then bring them to boil along with pineapple.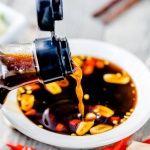 Recipe for Vegan or fish-free fish sauce
Simple 4 ingredients to mix and create the substitution of popular fish sauce. Perfect for Vegan or fish-free eaters.
Print
Ingredients
1

cup

pineapple

cube

1

cup

soy sauce

2

Tbsp

sugar

2

cups

water

1

tsp

salt

optional

kelp

optional for deeper flavor
Instructions
Soak kelp (seaweed) with water.


Puree pineapple with your food processor or blender.


In a sauce pan, add sugar over low heat and some of the soaked water. Stirring frequently to avoid burn.


When sugar is melting and caramelizing, pour in the soaked seaweed (along with the rest of water) and puree pineapple.


Stir to mix and bring to boil over medium.


When boil, reduce to low and simmering for 10 minute.


Strain and discard all the solid. Continue to simmer the liquid with soy sauce to reduce it.


Adjust with salt to desired saltiness in case your soy sauce is the less sodium type. Use this as raw fish sauce substitution or mix with crushed garlic, chili, lime for the dipping version.