Remember the Dalgona Coffee from Korea trend earlier this year? Let's revisit and update the drink with more different flavors and ingredients. These drinks below can be finely brewed as little as 1 minute, which is perfectly made for your morning or quick break sessions.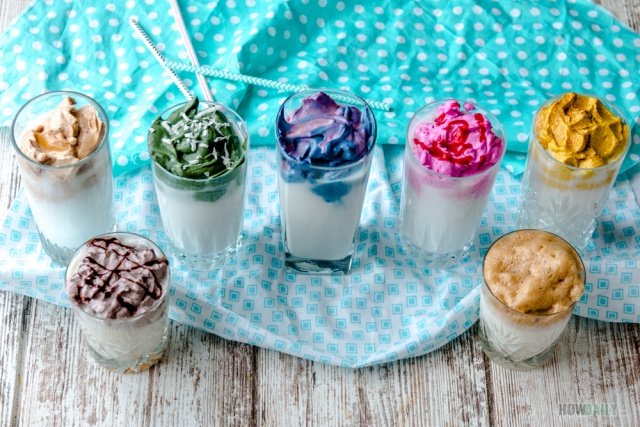 In the recipe below, I provided some of the flavors from coffee, fruits, superfood powder, etc. To craft a drink, simply go through these 3 steps:
Pick a foam base: coffee, dairy whipping cream, or vegan/plant-based
Pick an additional flavor to the foam and whip it up
Spoon the foam on top of hot or cold milk/plant-based milk
It will help if you have a hand mixer, frother, or even a blender that will work. Though for the blender, you might have to increase the recipes so that it could whip properly.
It's better to consume the drink immediately after whipping, but if you want to prolong the foam, add extra sugar and/or cream of tartar. To counteract the sourness in the cream of tartar, add a few grains of salt.
Now on to the flavor, I introduced 10 different flavors in this recipe, including the bare coffee base, but you can always mix and match them or substitute them with your choice of flavor. The recipe stays the same of light sweetness between powder and liquid hot or cold.
Here are the brief descriptions on all the flavors:
Dalgona Coffee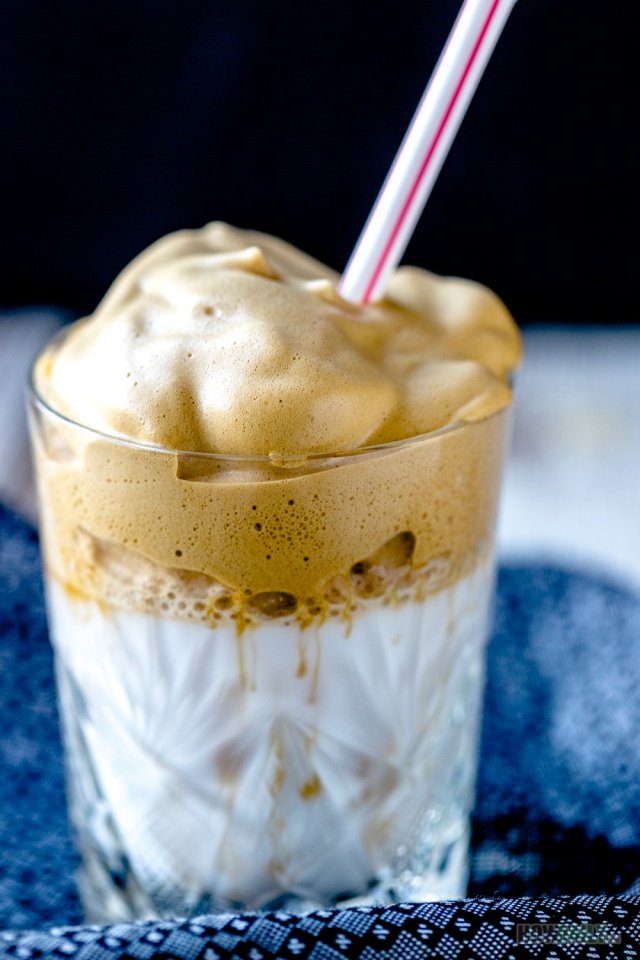 Coffee has been the morning routine for most of us, but do you know coffee also has many benefits besides keeping you awake? Apparently, coffee gives a boost of antioxidant, helps burned fat, lower risks of Parkinson, Alzheimer, fights depression, and boosts metabolism.
Blue butterfly pea flower
Tis is a new trendy drink for its color-changing or gradient property when mixing with an acidic or alkaline solution. The flavor is of really mild tea leaves, not very flowery, making it subtle enough to go by itself or mix in with other flavors. Butterfly pea flower also has great benefits of controlling blood glucose and diabetes, relieve stress, and like any plant, contains antioxidants that deal with aging.
Lemonade over Blue Butterfly Pea Flower tea
It's nice to turn your lemonade into foam, and with the color-changing effect from the blue butterfly pea flower, your foam will be so entertained to look at. Lemon will supply your body with vitamin C and turn into alkaline inside your body for good loads of other benefits.
Turmeric – Cinnamon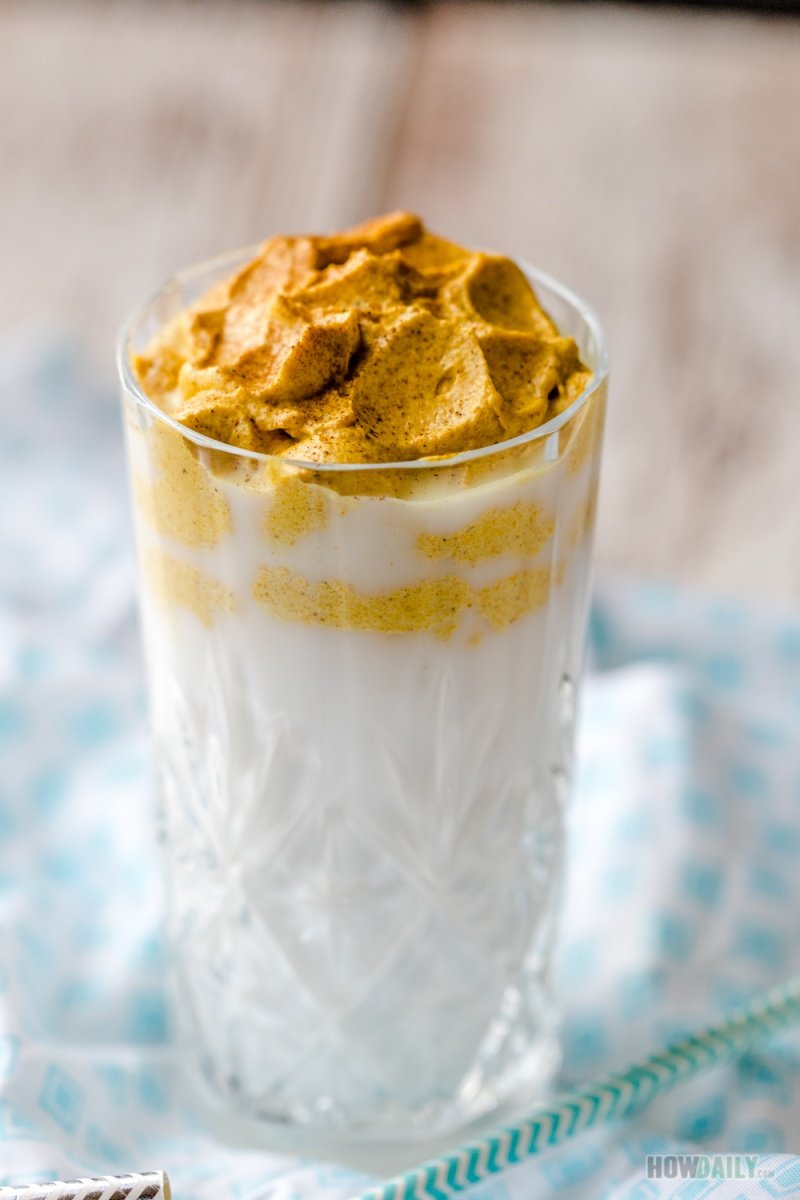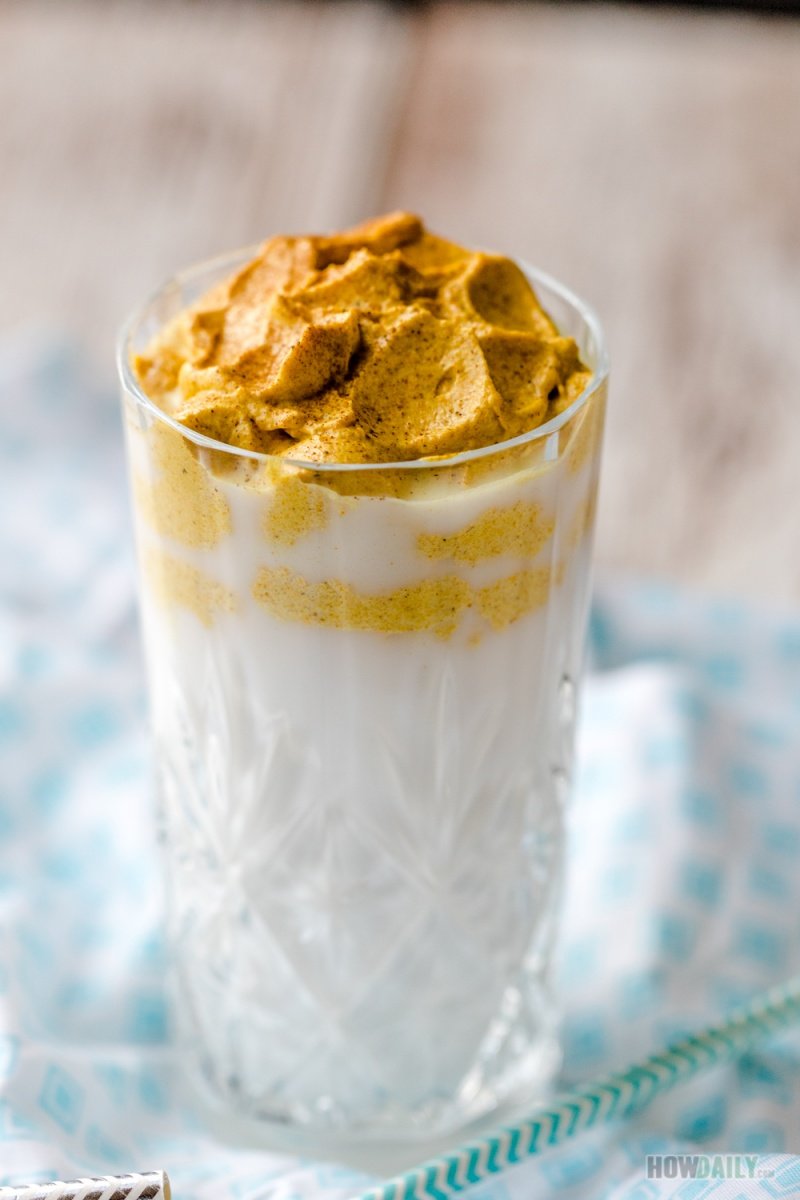 for the healing property, add turmeric and cinnamon to your drink. Plus, they make the foam a nice yellowish color as well.
Pitaya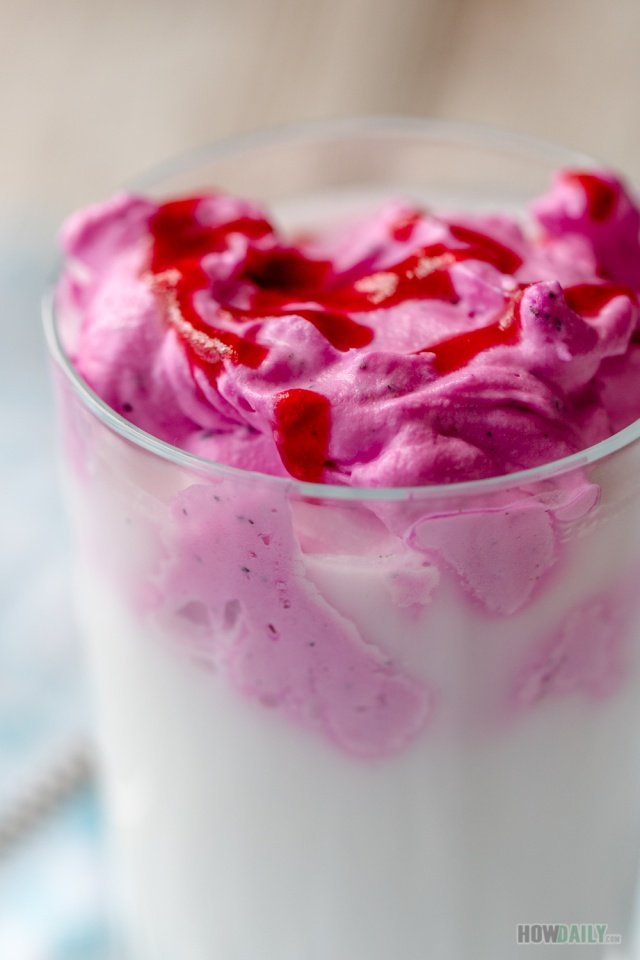 Pitaya is actually called dragon fruits in most Asian countries. There are many varieties with the flesh inside can be white, red, pink/purple, or yellow. It's a fruit with a sweet scent that looks like a cactus dew. The fruit itself contains lots of fiber, vitamins, and nutrients such as Carotenoids (to reduce risks of cancer), Lycopene (for heart health), magnesium (for daily cell function), Iron, vitamin C (for the immune system).
Mangosteen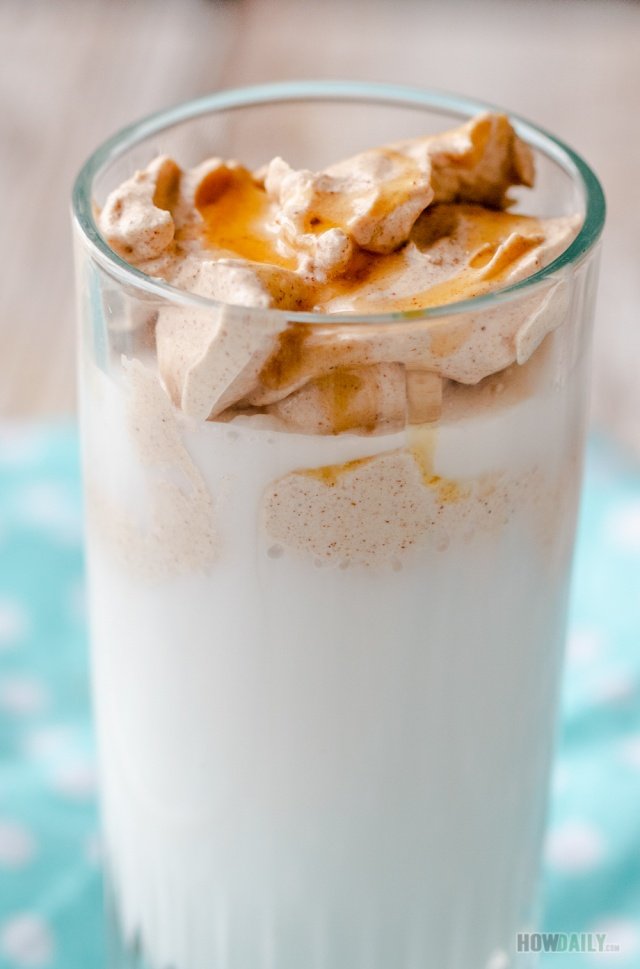 Many research found that mangosteen and its extract powder carry a great amount of anti-oxidant agents to help reduce aging, inflammation, and healing. Mangosteen also possessed strong anti-cancer, anti-inflammatory, anti-allergic, anti-microbial, and anti-malarial properties. This would help prevent cardiovascular diseases, cancer, diabetes, respiratory disease, stroke, Alzheimer's, and nephritis. Add a teaspoon of mangosteen powder to your shake or foam milk to add a sweet, nutty flavor and all the above benefits.
Spirulina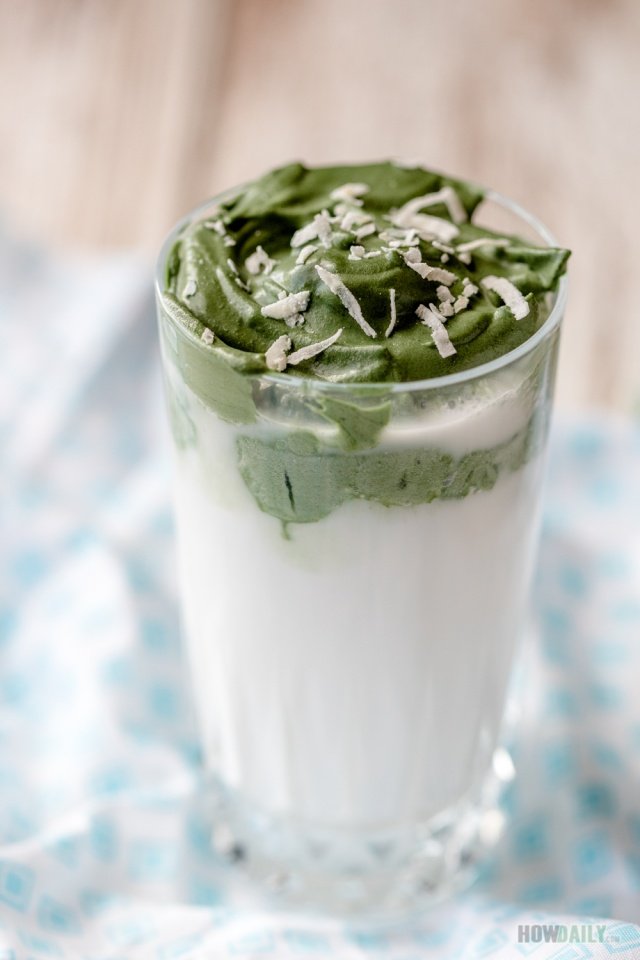 Growth and harvested under the sea, spirulina contains as much protein as an egg within 1 serving. Spirulina has that bitter taste of tea/coffee, but without caffeine, it could be a substitution. Though spirulina powder might carry a light sense of "fishy," you can mask it well within smoothies or milk tea with other flavors from syrup, caramel, or sea salt. Spirulina works wonder on the gut, fiber and help a great deal with chlorophyl-intake.
Acai berries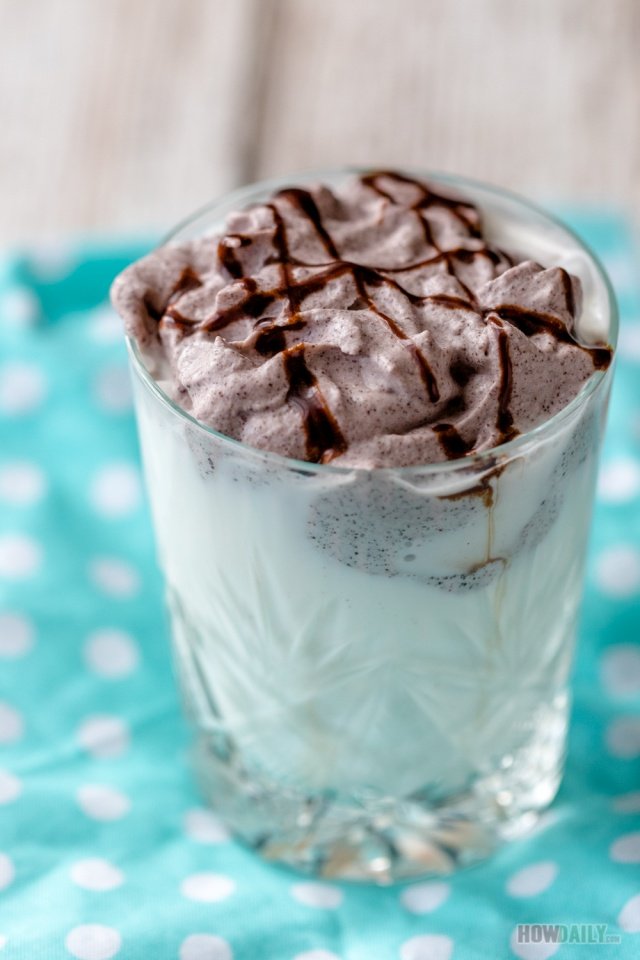 Carry an earthy flavor that is somewhere a cross of blackberries and unsweetened chocolate. They are essentially nutrients-riched, control cholesterol, and improve brain functions.
Cocoa powder
Who would not like a cup of warm chocolate milk in the cold winter? Cocoa helps improving blood flowing to your brain and giving that surge of energy with substantially less caffeine. Plus, it gets that nice shade of brown, so the next time you brew a cup of foam latte, make one with chocolate for your kid as well. They'll love it.
Matcha Greentea
Among all the tea leaves, Matcha belongs to the green color tea group, which boasts more antioxidants than any other. Matcha is actually green tea in its finest form, powder. Though with so many benefits such as lower blood pressure, prevent diabetes, stress, and healing effect, it contains caffeine as well. There are many kinds and varieties of Matcha sold online; make sure always select premium culinary or ceremonial grade of matcha to enjoy the full benefits.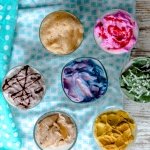 How to craft Milk foam Drinks hot and cold
Quickly make multiple flavors of the popular foam milk tea with antioxidant and well-being benefits of superfood. Try different flavors from tea to fruit, berry, salted caramel, etc. Who says yummy drink can't be healthy.
Print
Ingredients
2

cup

milk or plant-based milk like coconut, soy, oat, almond…

3

cubes

ice

optional for cold drink

pick one foam base as below

pick one flavor from list below
Coffee Foam base
2

serving

instant coffee powder

2

tsp

sugar

⅓

cup

hot water
Cream Foam Base
⅓

cup

heavy cream

2

tsp

sugar or sweetener equivalent

a few grains of salt

¼

tsp

cream of tartar

optional for longer-lasting foam
Vegan Foam Base
⅓

cup

aquafaba from Unsalted/low sodium Chickpea can

2

tsp

sugar or sweetener equivalent
Flavor (pick one from list for each drink)
½

tsp

turmeric powder + ¼ tsp cinnamon

yellow – spice flavor

1

tsp

blue butterfly pea flower powder

blue -tea leaf flavor

1

wedge

lemon + 1 tsp blue butterfly pea powder

violet – lemonade tea flavor

1

tsp

pitaya powder

neon pink – fruity flavor

1

tsp

acai berry powder

purple – berry flavor

1

tsp

mangosteen powder

pastel orange – fruity nut flavor

½

tsp

spirulina powder + ¼ tsp sea salt

green – sea flavor

1

Tbsp

dark cocoa powder

brown -chocolate flavor

1

Tbsp

matcha powder

pastel green -tea flavor
Glazing & Topping Option
caramel

sea salt

freeze- dried fruit

raisin

shaved chocolate

coconut flakes

chia seeds

other nuts, seeds and clusters
Instructions
Making flavored foam
Add all the ingredients of your chosen foam base into a small but tall container, for example, a clear empty jar of pasta sauce to avoid splattering.

Whip with a hand-mixer (preferably w/ balloon whisk to save time) or a frother till foam.

Now pick one of the color flavors and add to the foam, continue to whisk till peak.

If you are making multiple flavors, repeat the step above in a separate jar/container.
Crafting
Warm your milk to the desired temperature for hot drinks and add ice cubes if you prefer cooler ones.

Spoon the repecstive foam on top, then glaze and decorate with your desired topping.