I love baking, and there's one of my favorite topping/filling: strawberry compote.
When we were moving into our house a couple of years ago, my husband planted a strawberry root right on the very far corner of our backyard, the type that you grow and forget, you know. The year after, and the next up until now, that very strawberry plant has developed into a large enough batch that covers the whole ground, flowing over all of the flower bed next to it. So after a quick vote, we removed all the flower and yes, leave that very corner to strawberries, cause my son love them, well who wouldn't?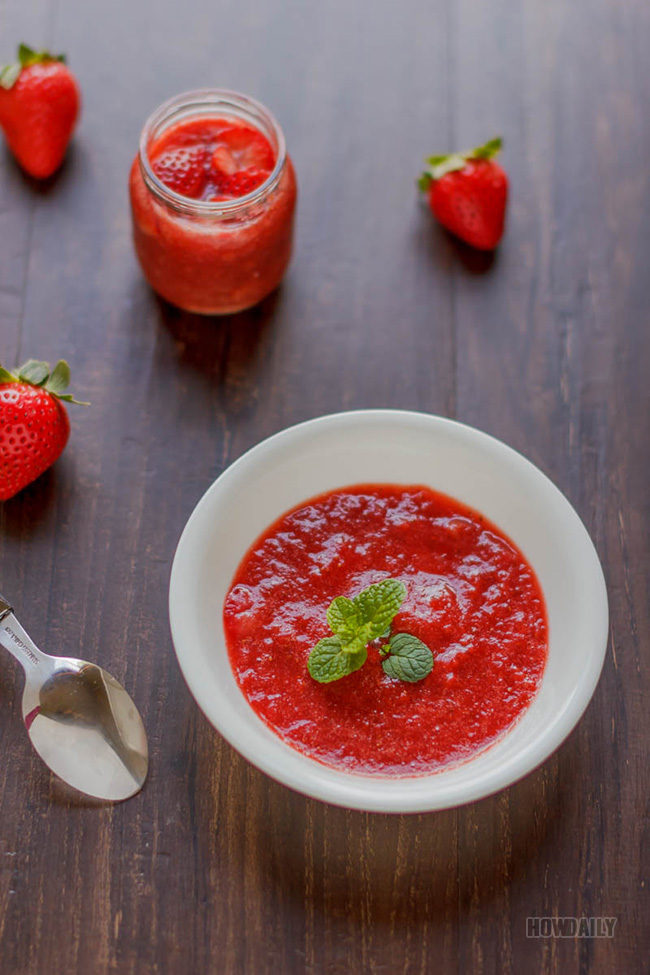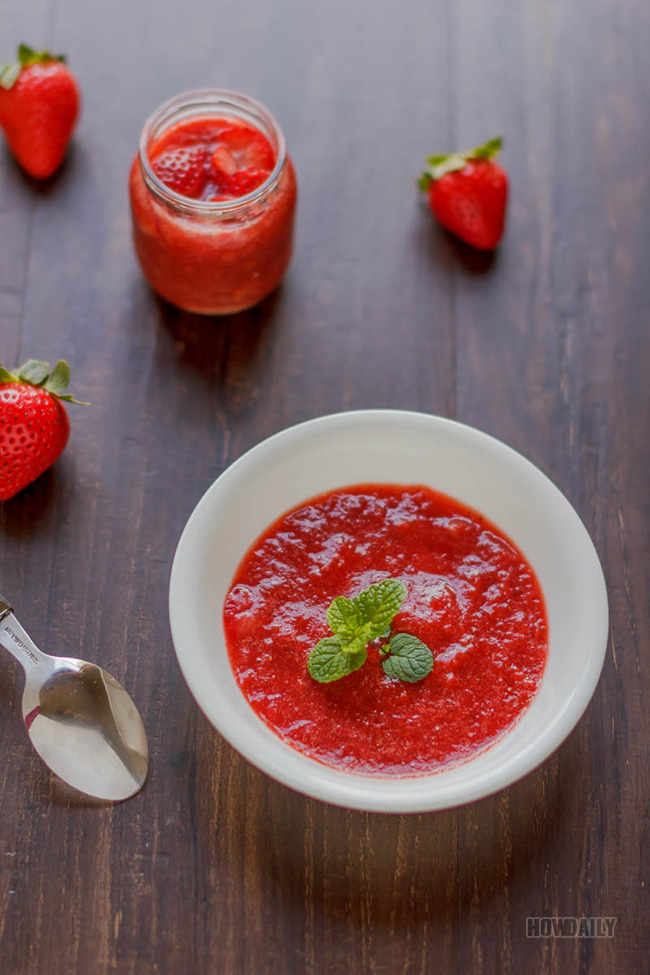 Thus since we have fresh strawberries every season. My son loves to pick them, then washes and eats all by himself. But we just have too much, I mean you can't just eat strawberries every day, can you? Oop maybe you could. Anyhow, we just left with so many ripe strawberries that I decide to simply turn them into compote, and thus storing in the fridge for near future baking and/or breakfast.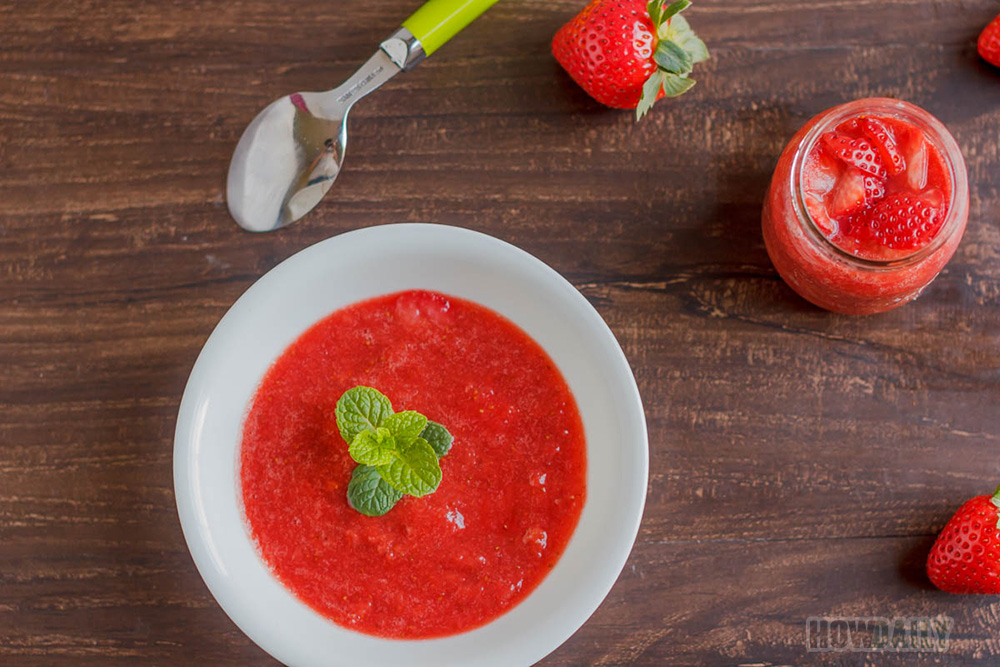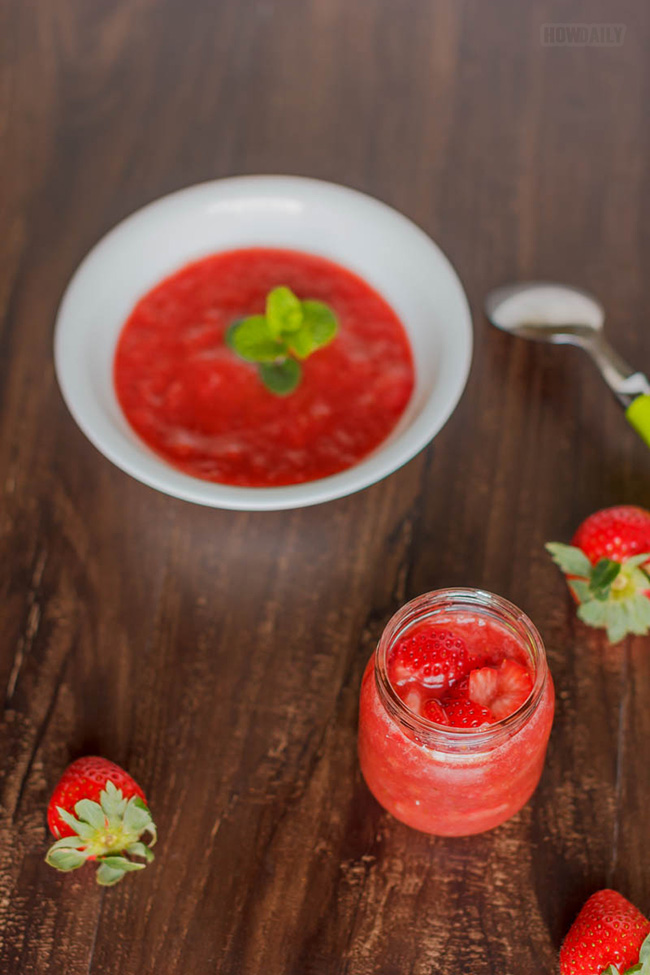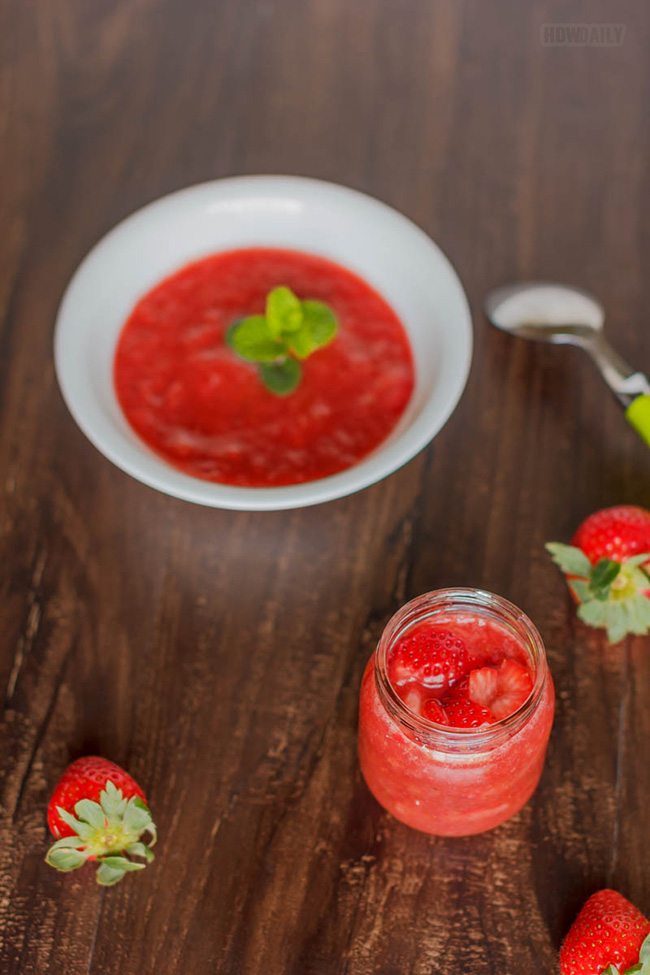 It's very easy to make, just 15 minutes cook time and the result is just delicious and beautifully red fir for all topping/filling. Plus, they taste so much better than the canned or store-bought, and I can control the sweetness level in them. Oh, and you can add any juice in to tang them up, it doesn't matter. As a matter of fact, the strawberries already have some juice in themselves. I just choose apple cider cause that's what I usually have on hand and it already has some sweetness in there, so no added sugar for me.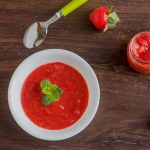 Strawberry Compote Recipe
A sweet and easy to do strawberries compote that can top over any kind of desserts from ice cream, sundae, oatmeal, pan cakes, cheese to any bake filling.
Print
Ingredients
1

pint

fresh strawberries

1/2

cup

Apple cider

1

tsp

or sugar to taste

optional
Instructions
Wash the strawberries clean, remove stems, and kinda rub to remove all dirt.

Roughly chop all strawberries.

In your blender, add half of the strawberries and 1/2 cup Apple cider. Blend.

In medium heat, cook all the chunk and puree strawberries for about 15 minutes, stirring in between.

When the sauce is thicken enough, add 1 tsp sugar or not, depend on your strawberries and sweetness desired level. Stir and remove from heat.

Let cool at room temperature and transfer to jar.

Store in fridge and top on whatever you like.