The weather keeps changing from hot to cold and then back forward the last couple of days. It's that time of the year to pay extra attention to replenishing your body with nutrition and flu fighter food. Something with lots of calcium, antioxidants, vitamin C…something like this pomegranate kiwi orange smoothie or what I call it, the healthy flu fighter smoothie.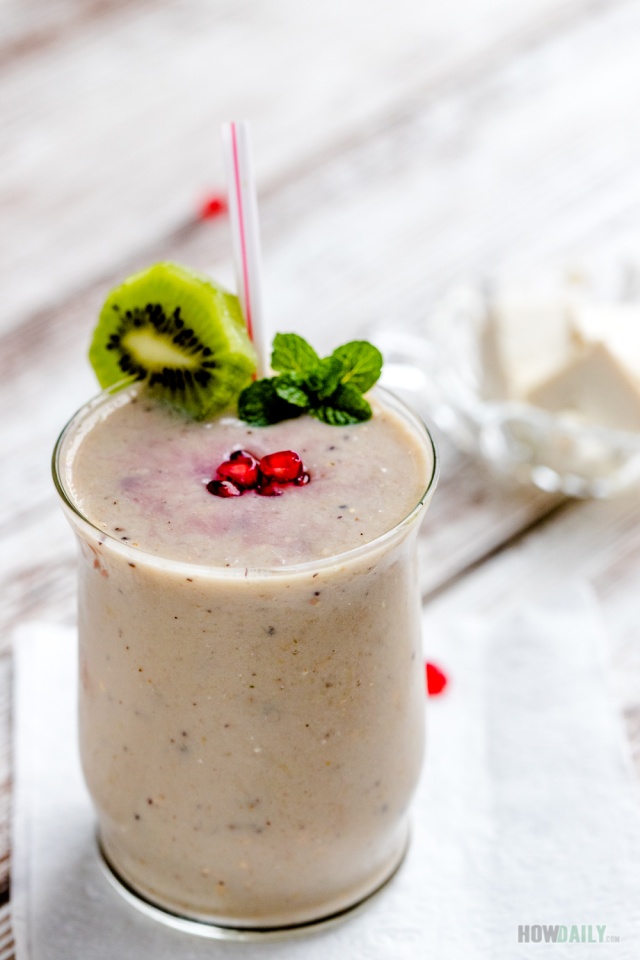 Both pomegranate and orange can be kept long on the counter, so getting some extra might be wise. I would get a load of young coconut, extract the juice/water and freeze those into ice cubes. Whenever you need them, just pop them out of their molds. Coconut flesh can be frozen, toast, or dry for baking recipes.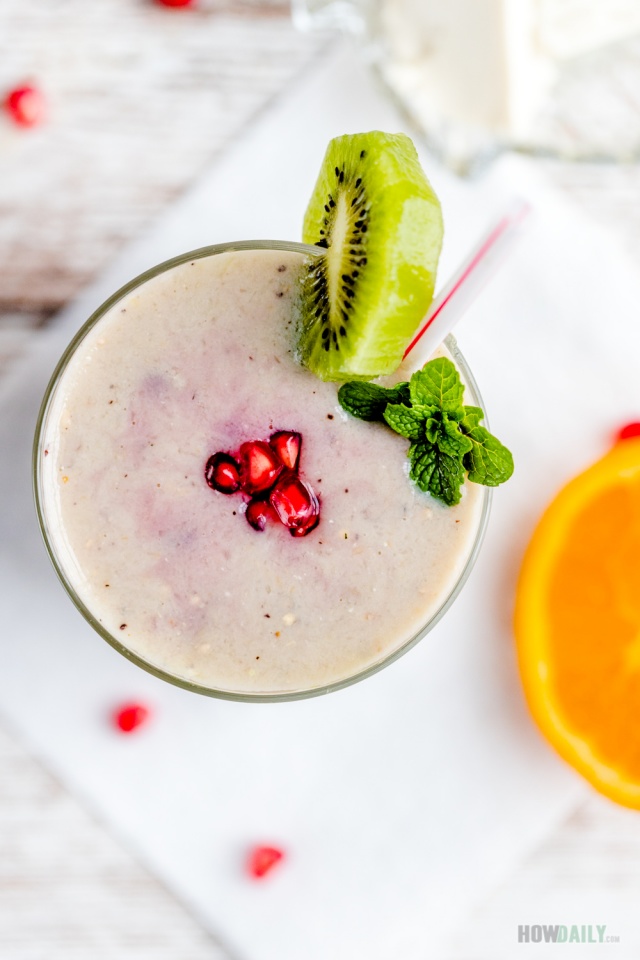 The same goes for kiwi, you can peel their skin, cut into chunks, and freeze them. So in the morning or lunch, just pop out all the ingredients and quickly process them into smoothies. They will be extra cold that way too, instead of diluting with regular crushed ice.
If you need some sweet, try to use honey or coconut sugar instead of healthier drink. Other nectar works too, but the pomegranate and orange should be sweet enough.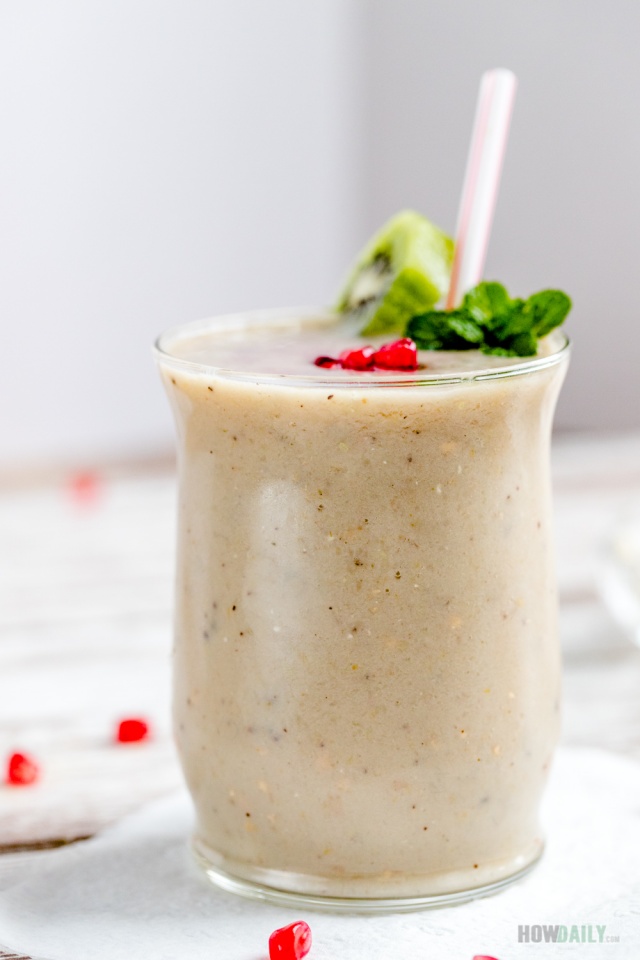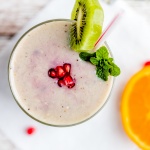 Recipe for Season flu fighter Smoothie
Simple smoothie that implements major antioxidant ingredients that would help to fight season flu and improving immune system. Try this with kiwi, pomegranate and orange smoothie with some silken tofu for extra protein too.
Print
Ingredients
1

orange

freshly squeezed juice

½

pomegranate

2

kiwi

½

cup

coconut water

¼

block

silken tofu
Instructions
Freshly squeeze juice out of the orange


Remove shell off kiwi. Juice off pomegranate (see below)


Add everything to your blender, probably with some crushed ice if prefer, then pulse for a few time.


Serve cold immediately.

To extract pomegranate seeds
Start by rolling it a couple rounds to loosen the inside seeds.

Carve and snap the top rind off.


Score along segment lines, then gently snap off each sections.


Simply pull off pomegranate seeds


You can now extract juice by pressing those extracted seeds against a sieve with a spoon or fork. Or simply pulse them a few time in blender then strain out the solid. Use the juice for the above smoothie with kiwi, orange and tofu
Notes
Another option is to freeze coconut water into ice cubes and use that with your smoothies to cool down without extra water-ice