A common problem with the standard Keurig K-cup brewers is its clogging issues at one very vulnerable choke point in the brewing process. If you are experiencing Keurig brewing problems with a machine that has been used some number of times, makes sounds and lights up, but just doesn't give you a full cup of coffee don't stress. You will have it fixed in a minute or two. Strictly speaking, you only need a paperclip or toothpick. With the addition of a cup of white vinegar, you can give your Keurig the full spa treatment.
Clean Your Machine
As with any coffee maker, regular maintenance is simple and will improve your enjoyment of your morning coffee ritual. Cleaning your machine about once a month will keep the lines running clear and give you the best tasting cups. You can clean any brewing drip brewer, including your Keurig, just by running a little vinegar through it. As long as your machine is circulating at least some water this is a good first step. Otherwise, you may clear a clog, and be tempted to stop short of really cleaning your machine. You'll be grateful that you took the extra step once you experience the difference of a well-maintained brewer.
Safety First
Before you do anything else, unplug your Keurig. It is always a good safety precaution to unplug any appliance before doing even the most casual work on it.
Disassemble Your Brewer
Remove the water reservoir, drip tray, and K-cup holder. Your reservoir and drip tray can easily topple off and break when you tip the machine for clog cleaning, and you'll need to put your hand right where the K-cup holder goes. This is also a good opportunity to give those parts a thorough cleaning.
Unclog Your Machine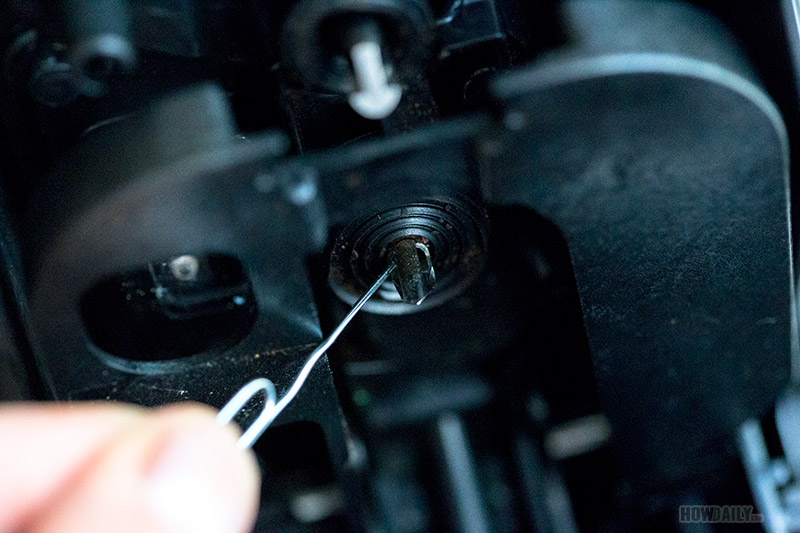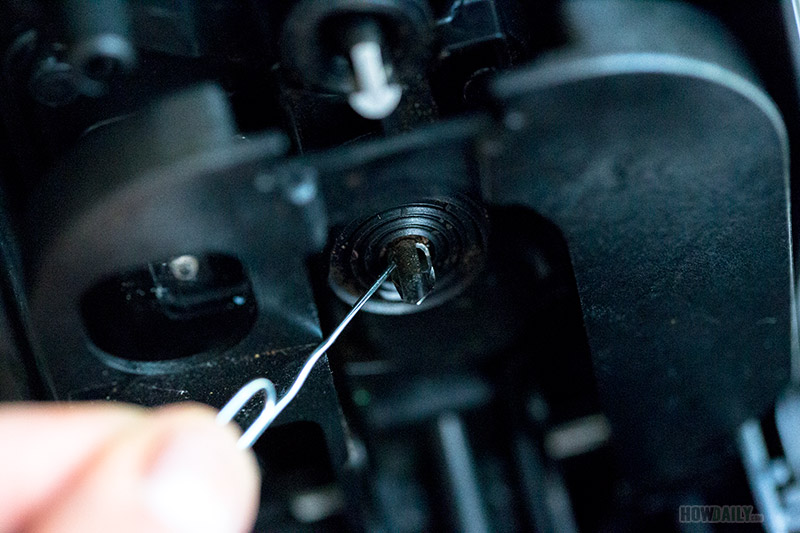 Once you've popped out the K-cup holder, you should see the hollow needle which punctures the K-cup. Uncurl your paperclip and pass it through the hollow of that needle a few times. This will loosen any coffee grounds which have become lodged up there.
Reassemble Your Keurig
If only to reinforce a habit that could save your life one day, put your Keurig back together before plugging it back in. It matters more with table saws, but a hot spray of water can be a bad day too.
Enjoy
That's it. You should be ready to produce a satisfying cup of coffee right away. After I run vinegar through my machine I always run another cycle with just water.