Yuca roots often called cassava in some parts, staple, and can be found everywhere in this season for fairly budget price. Among many culinary dishes, try making them into golden crispy cassava fritters, with meat or meatless for your party.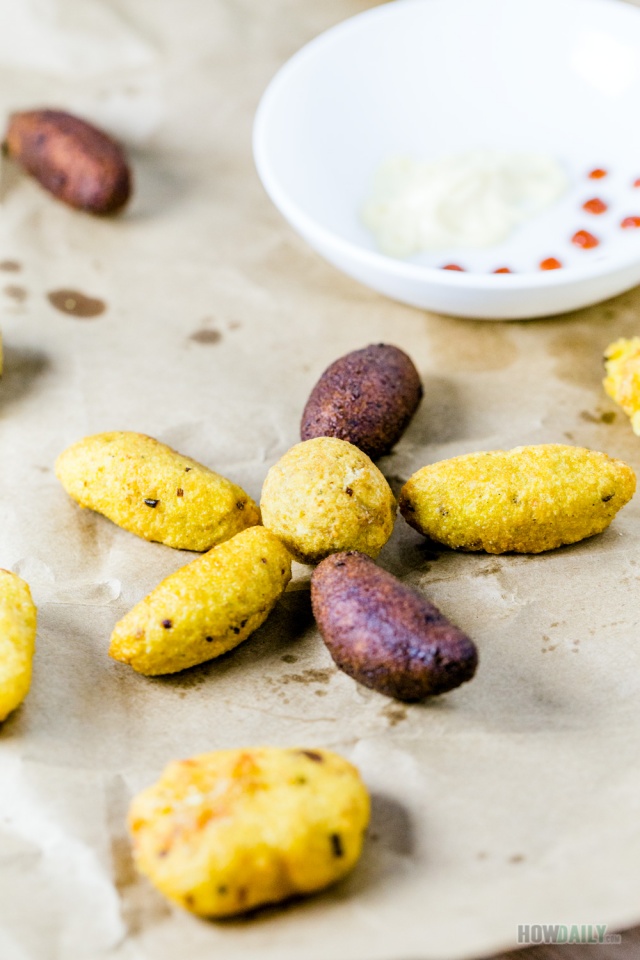 Now, don't be scare off by the toxic that the sweet yucas' rind might carry. With proper soaking and preparation, they are just as delicious or even better than any fried fritters you've ever tried. Plus, this gives you another option from the normal french fries and finger foods.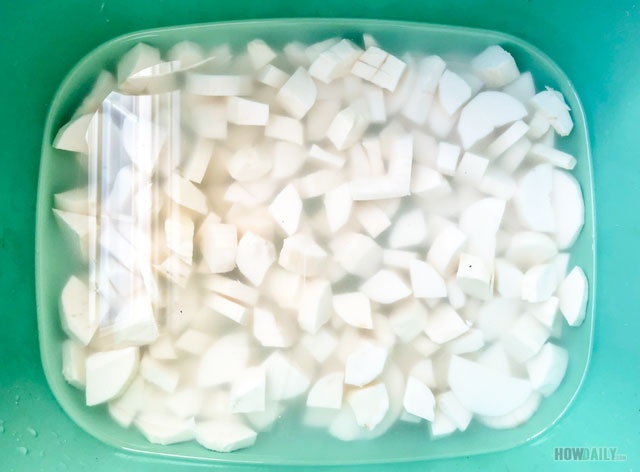 Like potatoes, yuca is a root vegetable that is low in protein and high in carb with some amount of vitamin A, C, B complex, manganese, and other nutrients. A few searches on Google and Wiki would give you further nutrients info on cassava if need. Just be sure to not mistake it with yucca, as that is the name for a flowering plant, more like a herbal that commonly found in Florida and California. While yuca's root or cassava is the starchy vegetable behind the infamous tapioca flour.
You will often find cassava in two forms. The sweet yuca is used in home cooking, only has some mild toxic in its outer skin, and available at most grocery stores in the US. On the other, the bitter yuca carries more toxin in its body, must be throughout preparation and use in the industrial for various purposes (i.e. cleaning, powdering, etc.). So, just to be safe, throw away if you've found it bitter, don't eat them in "super" large quantity, and do not eat them on empty stomach.
For the raw yuca preparation, just make sure all skin and pink outer rinds are removed, leaving only the milky white flesh. Soak and fully submerge this flesh in water for 3 to 4 hours or overnight, then wash them. For boiling and steaming, just do so with an open lid to let the steam out at the very end. For frying and another cooking method, soak them with some mild salt-water for 20 to 30 minutes before preparation.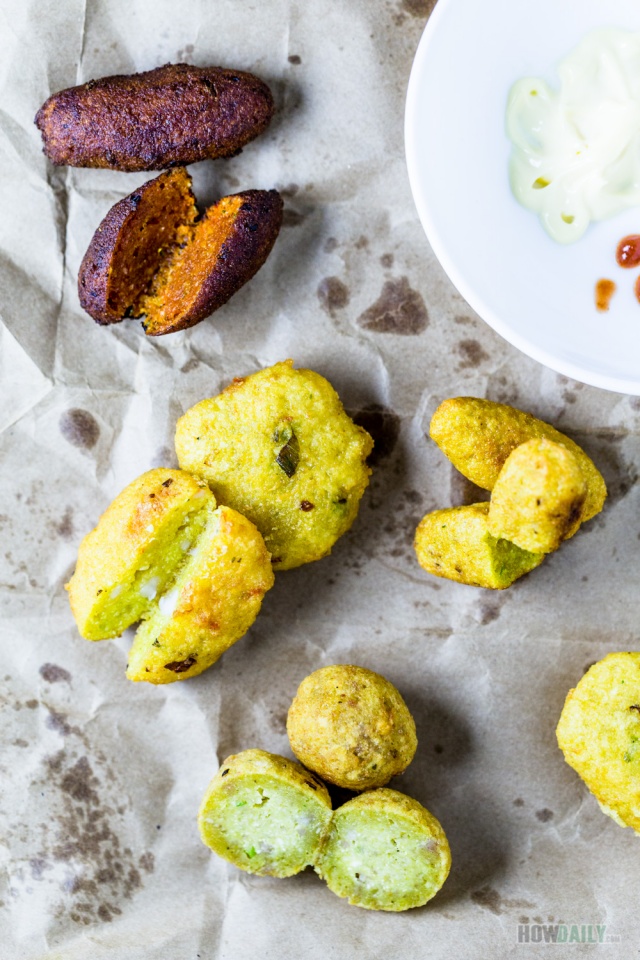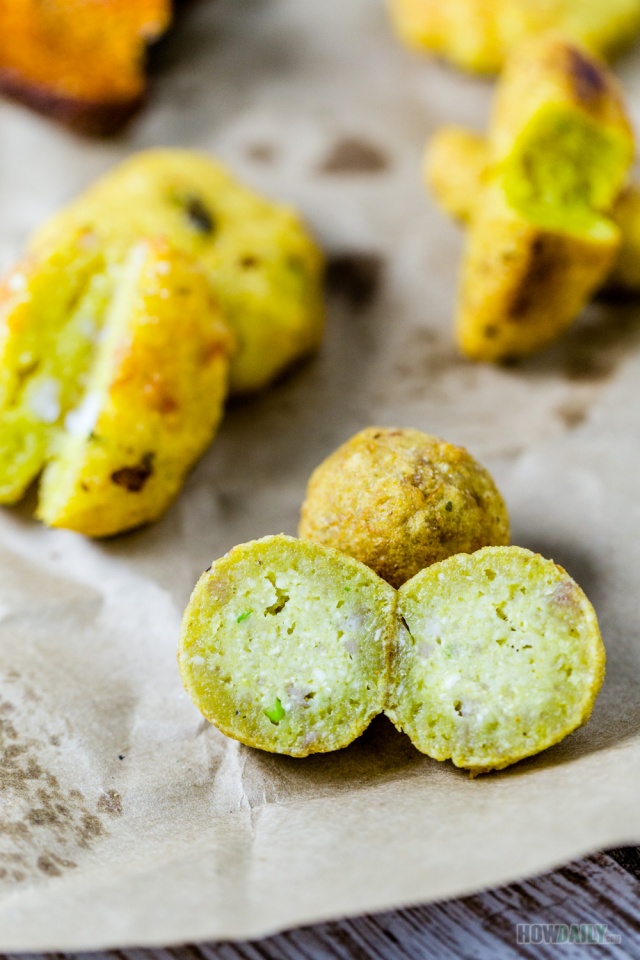 Meat Balls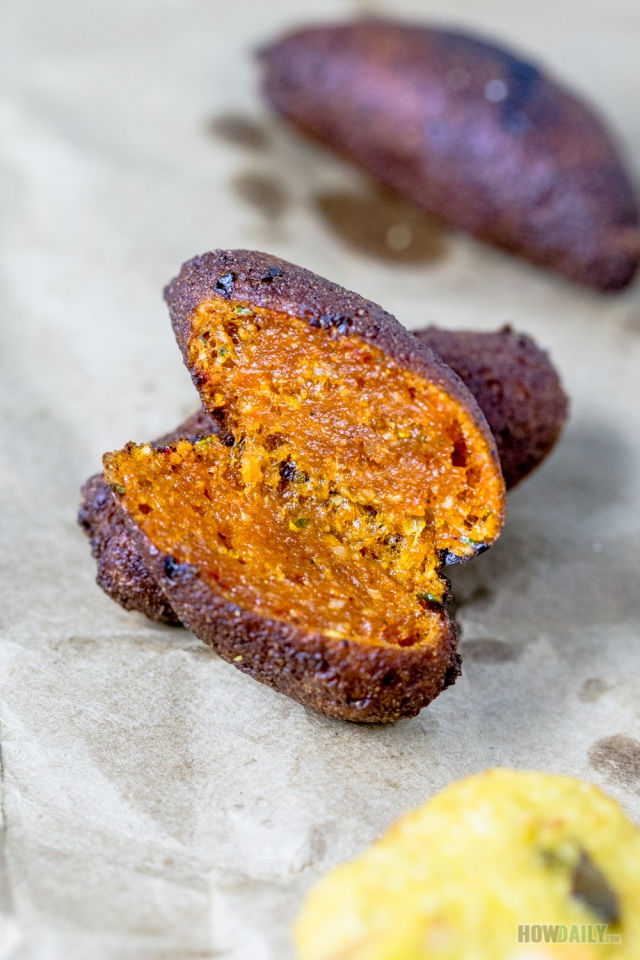 Extra Hot Yuca Root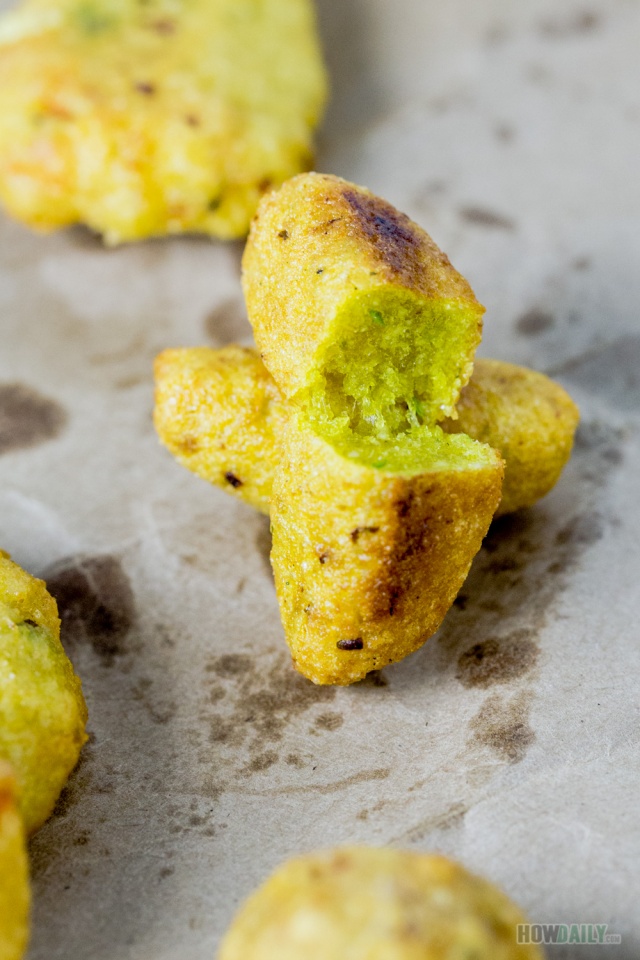 Golden Crispy Veggie Cassava Fritter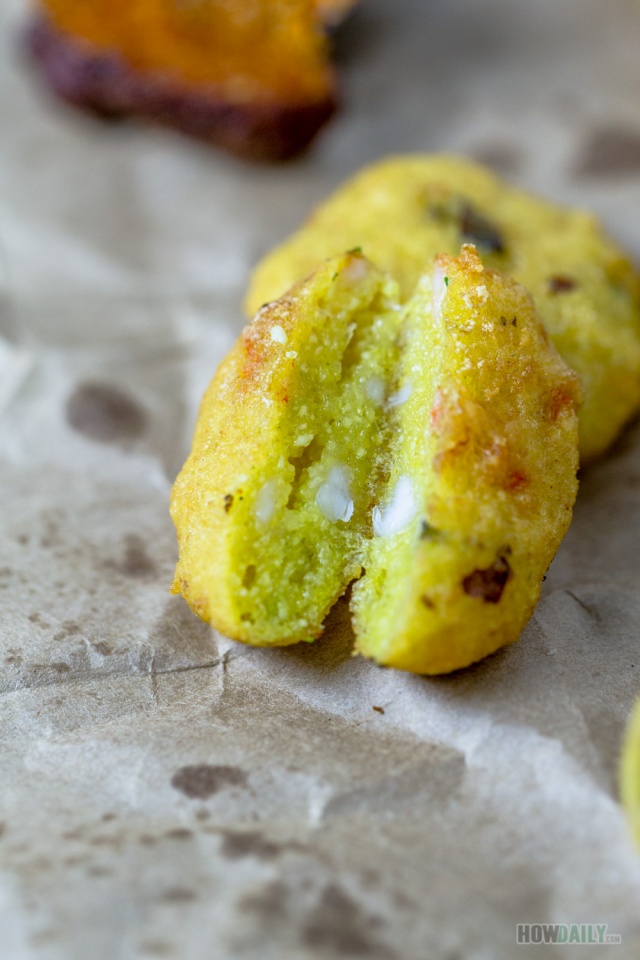 Shrimp cassava
There are many uses with cassava just like potato. This fritter recipe below add some curry, chili and green onion for extra bold flavor, perfectly contemplate with this cold temperature. Adjust the spiciness to let your kid in too. For the protein, you can use any meat, seafood or replace with dairy (cheese). Just serve these fritters as is or along with some mayo, mustard, wasabi for dipping. You can also use chive instead of green onion to variate the flavor. Hopefully this recipe would let you enjoy the cold season.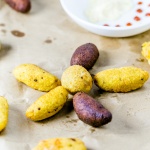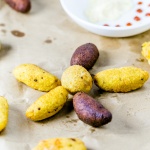 Recipe for Hot Yuca root or Cassava fritter
Golden crispy cassava or yuca root fritters that are spicy and warm for this winter party. Indulgent yourself, and your party in this aromatic sensation from the East. Make batch of less spicy and let the kiddo in for some fun treat too.
Print
Ingredients
1

lb

yuca root

1 – 2

Tbsp

tapioca flour

1

Tbsp

all purpose flour

4

oz

ground pork

optional

1/2

tsp

salt

1/2

tsp

seasoning powder

1/2

Tbsp

avocado oil

1/2

tsp

sugar

1

tsp

curry powder

1

red hot chili pepper or 1 tsp chili powder

2

garlic cloves

2

green onion stems

1

quart

oil for frying
Instructions
Prepping cassava or yuca root
Remove skin and the outer pinkish rind of yuca roots. This can be done easily by cutting both ends, slitting a line along its body with paring knife, then use your hand to peel the shell off. The root flesh, after taking shell off, should be purely white, free of veins and line. If you still see some pink, peel deeper.

Soak yuca roots in a large water bucket for 3-4 hours or overnight. Make sure all roots are submerged under the water to prevent running veins.

Wash and rinse yuca with clean water.

In a large enough container, add 1 qt of water and 1/2 Tbsp salt, stir to dissolve. Cut or slice yuca roots thinly into this container. Don't forget to remove the hard center axis. Soak for another 20 minutes.

Strain off the brine, use your hand to squeeze off excessive water.
Making cassava fritter
Finely chop green onion.

Cut and mince chili pepper (remove seeds for mild spicy or left them there for hotter tolerance).

Transfer this puree into a large enough container, then add 1/2 tsp salt, 1/2 tsp seasoning powder, 1/2 Tbsp avocado oil, 1/2 tsp sugar, 1 tsp curry powder, minced chili or chili powder, chopped green onion and 1 Tbsp all purpose flour.

Depend on how wet the mixture is, add tapioca flour little by little until the mixture feel dry enough for shaping.

Apply pressure with your palms/hand to form balls or shape these fritter to your heart desire.

Use your deep fryer or a deep sauce pan, small pot, etc. to deep fry these fritter until golden crispy.

Line over parchment papers and serve hot as appetizer or party snack/finger food.