After you've been using your washing machine for a while, you may suddenly notice a musty smell in your "clean" clothes. Go take a whiff and you will most likely find out that you have a smelly washing machine. Even though you put detergent in your washing machine every time you use it, the machine doesn't necessarily stay clean.
Why My Washing Machine Smells
You have a stinky washing machine because it is dirty! Soap scum accumulates over time, just like it does in the shower or bath tub. The air inside your washing machine stays damp, which produces a musty smell. Mold and bacteria grow in the soap scum and humidity, which, of course, means your washing machine smells even more. All of these nasty smells combine to give you that awful "washing machine odor" that will eventually get so bad that your clothes have a dirty, musty smell.
How to Get Rid of Dirty Washing Machine Odor
There are a couple different ways to clean up that smelly washing machine. They both work equally well.
Baking Soda and Vinegar Method
This is commonly considered the easiest method because most people have these things in their kitchen cupboard. It is also very inexpensive.
Things You Will Need: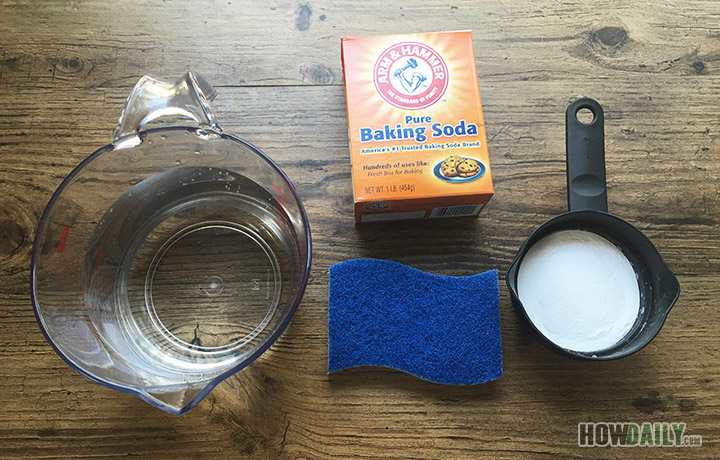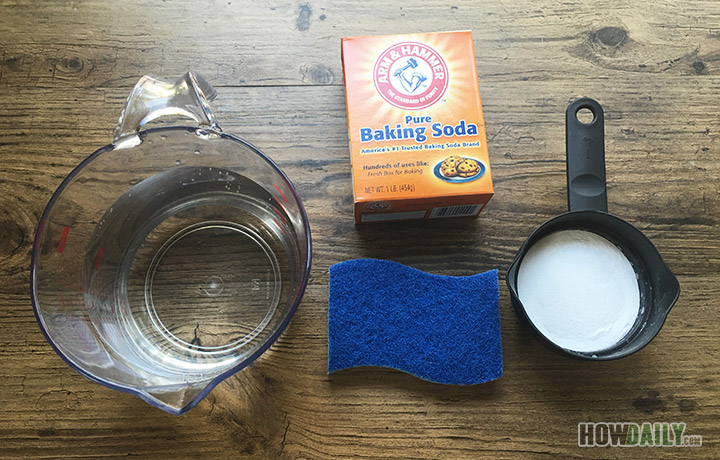 ½ Cup Baking Soda
3 Cups White Vinegar
Scrubbing Sponge (with a rough side)
How to Clean Your Stinky Washing Machine:
1

Pour the 3 cups of vinegar into the washing machine.

2

Dissolve the baking soda in ½ cup of hot water.

3

Pour the baking soda and water into the washing machine soap dispenser, if it has one. If your smelly washing machine is a top loader that doesn't have a soap dispenser, pour the solution into the machine after it fills but before it begins agitating.

4

Run the machine through a hot, large load wash cycle. Do not put clothes in the machine.

5

Scrub any stubborn, leftover residue off the inside of the machine and the machine door after it finishes the cycle. Use the sponge and a solution of equal parts white vinegar and water.

6

Pick any accumulated lint out of the door gasket to get rid of front load washer smells, if you have a front load washing machine, and wipe down the door.
There you have it! Your smelly washing machine no longer stinks.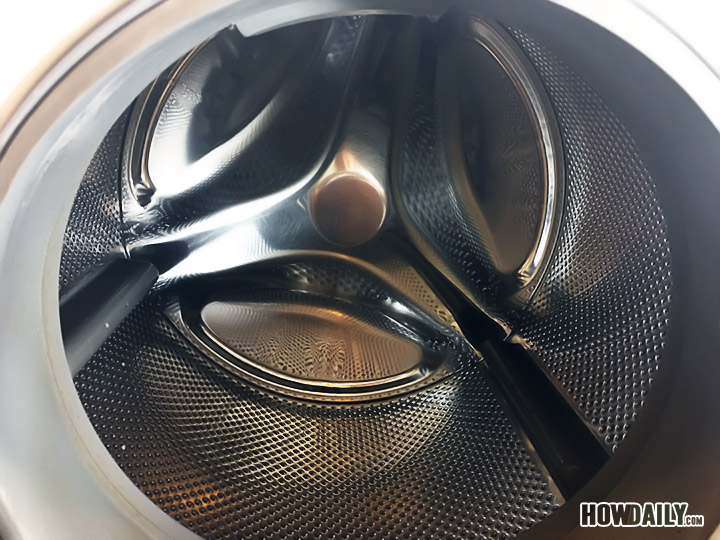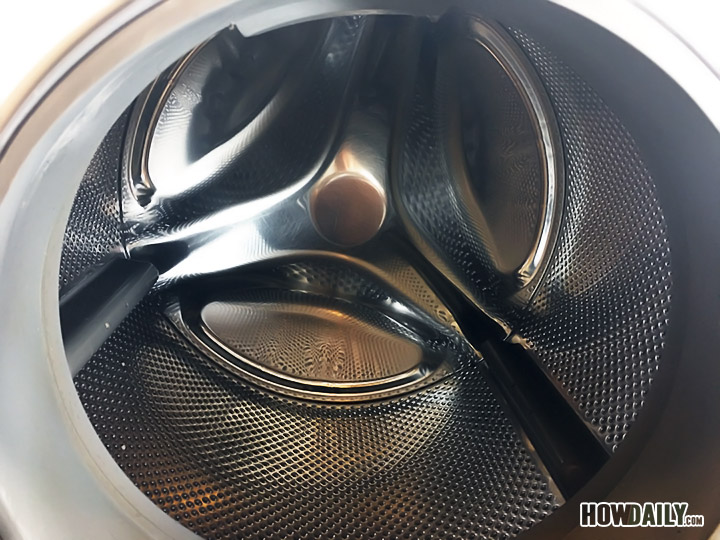 **Leave the lid/door open to let your machine dry out after you use it.**
Washing Machine Cleaner Method
Lots of people feel like they can get things cleaner with a specially formulated cleanser. If you prefer using an actual cleanser, there are a few for you to choose from. Smelly Washer Cleaner and other brands are available online and in appliance and department stores.
**Always use High Efficiency laundry detergent when doing laundry in a HE washing machine.**
Things You Will Need:
Washing Machine Cleaner
Scrubbing Sponge
How to Use Washing Machine Cleaner:
1

Set the machine to the largest, hot water load setting. Do not add clothes the first time you use washing machine cleaner.

2

Add the smelly washer cleaner. Pour it into the fill water as the machine fills or put it in the detergent dispenser, if your machine has one. Follow the manufacturer's recommendations on how much to use and whether or not laundry detergent should be added, too.

3

Use a bucket or gallon jug to add 2 to 5 more gallons of hot water to the washing machine after it stops filling, if you have a top loading machine. This will bring the cleansing water up above the normal water line, which is where soap scum tends to accumulate. You can add hot water through the detergent dispenser on front loading machines but only add a gallon or 2. Otherwise, the door might pop open or the machine might begin to drain.

4

Use the scrubbing sponge to scrub away any leftover soap scum or dirt inside the machine and on the door after it finishes. Be sure to remove/scrub away any lint or scum on the door, and around the gasket on front loading machines, to get rid of front load washer smells.
Smelly Washing Machine Cleaner should be used once a month. Other brands may need to be used more or less often. Be sure to follow the manufacturer's recommendations.