If there a quick and super easy recipe that every kid would craze about, it's the simple funnel cake that we all indulge at the fairground or festival. Greasy, sweet yet appealing are all we should remember.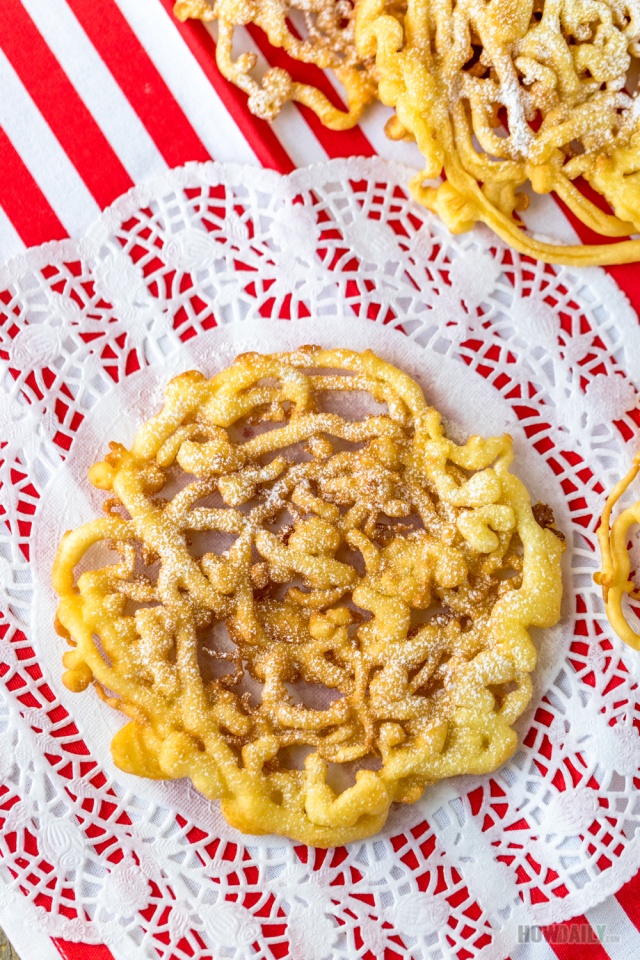 Making funnel cake can't be super easy and no, you don't need a funnel for that. You can use anything from a peri bottle to a piping bag and just drizzle the batter into the hot oil.
The recipe is based on a 1:1 ratio of egg and flour. Baking powder is added to help them fluff and crispy. The only varying ingredient is milk, which approximately two-third to a cup depending on how your flour reacts. Start with mixing a half cup of milk then increasing gradually until the batter is thin enough to pipe/drip but not too runny.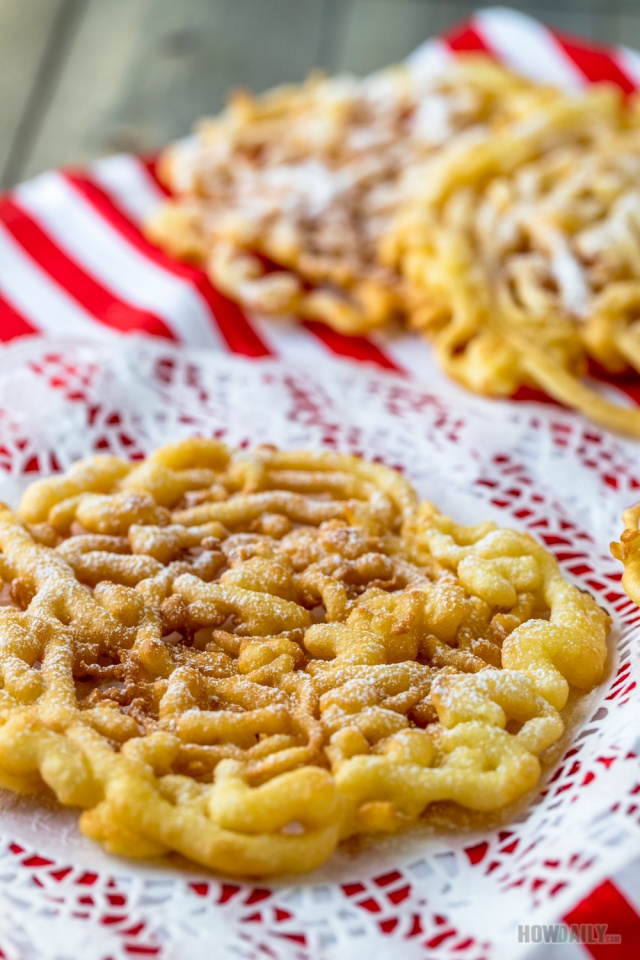 I left the oil for deep fry blank so you can customize depending on the saucepan being used with. In the video, I just used a small skillet with enough oil to deep fry small size ~6 inches cake. This is a perfect portion for our family, but if you want ginormous like the fair, just use a larger pan.
Customizing wise, I think I could change the extract for a different flavor. It's always Vanilla for the basic, but I've used mango, strawberry, green tea…and they all come out great. Food color? They [the cakes] are going to be yellow tint from deep-frying anyway, I could make the color deeper but not much on the pastel line.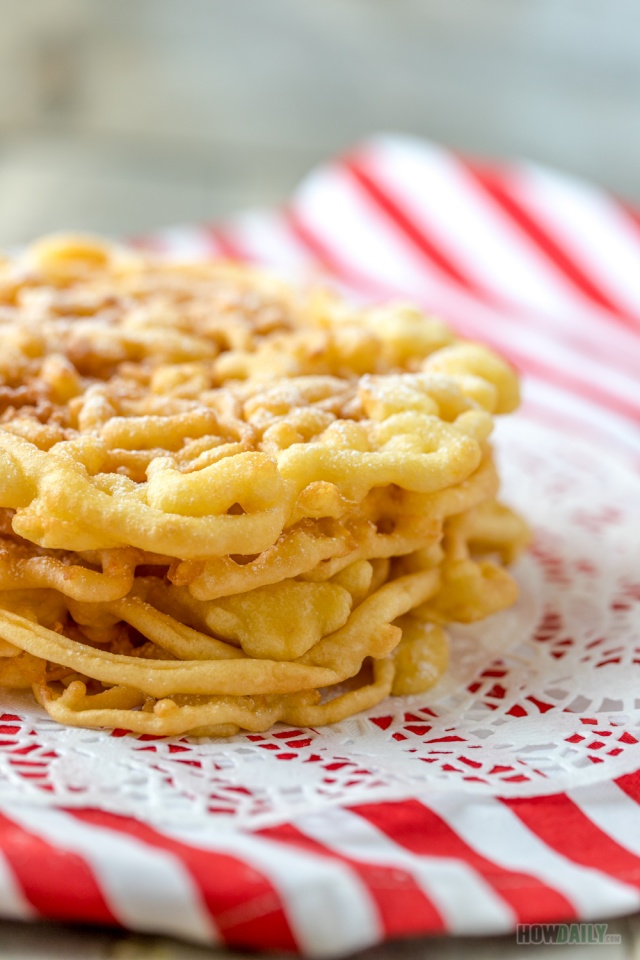 Shape wise, they can be anything you want, from drizzling, funneling (tradition way), dipping, pouring in, coating other stuff inside?… all work out well enough.
It's really fun, try it, and let the kids enjoy as snacks or on a day out.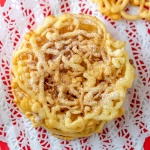 Recipe for Funnel cake
Remember the county's fair popular funnel cake? Try making this at home to cheer your little ones up or simply treat them after their weekend workout.
Print
Ingredients
1

large egg

1

cup

flour

1

tsp

baking powder

25

g

sugar

⅔

cup

milk

oil for deep fry
Decorative & Optional
½

tsp

flavor extract

fresh fruits

powdered sugar

whipped cream

chocolate syrup
Instructions
Crack the egg, add a pinch of salt, sugar, baking powder, and vanilla extract. Combine and mix them good.

Sift in the flour, add milk and mix.

Warm a saucepan/pot or deep fryer then add in deep-frying oil.

When the oil is hot, pour the batter through a funnel/slotted spoon or use a dripping bottle to create the ribbon effect and scattering the batter in hot oil.

When bottom side is lightly gold, turn to the other side to continue frying.

When done, transfer to dripping tray/parchment paper.

(Optional) Sprinkle some powdered sugar, drizzle chocolate syrup or top with whipped cream and fresh fruits.

Indulge your kids and yourself while these are hot and crispy
Video