In the world of sushi, there are rolls that more specialized in cleansing and refreshing your taste buds such as this seaweed salad sushi roll. This sushi roll combines the mildly sweet-n-sour seaweed salad with refreshing cucumber, umami kani, and creamy avocado to perfectly cleanse while kicking a knot.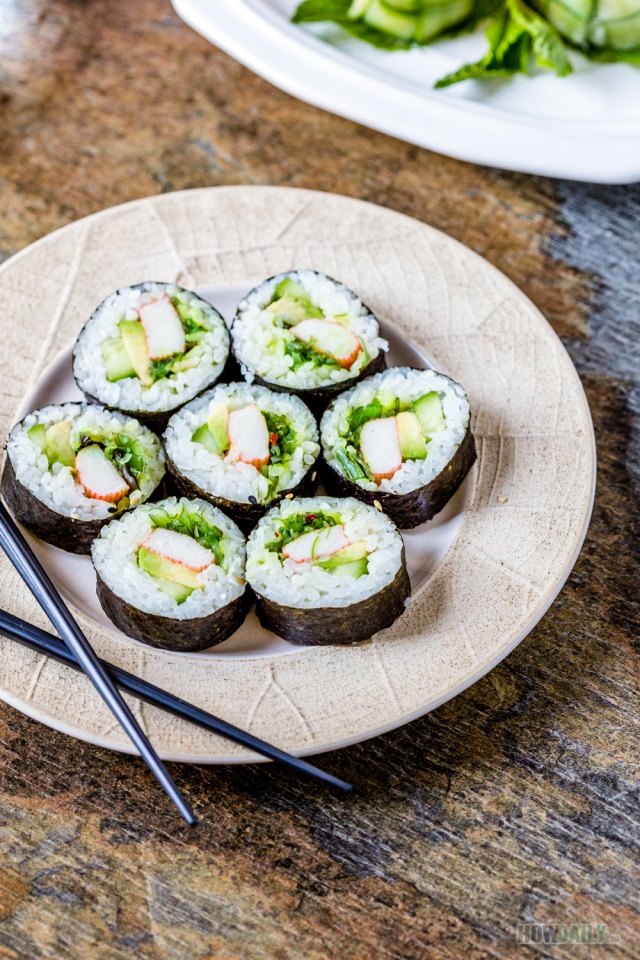 The whole idea is to have a fish-free, protein-free that doesn't make you feel as full. Not to mention the joys that were brought by those super crunch seaweed.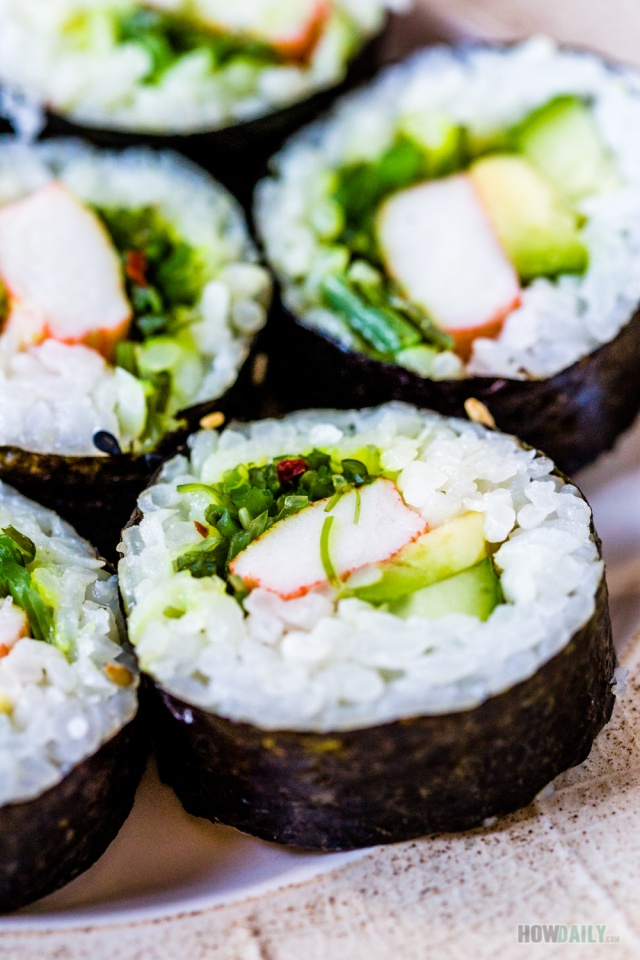 To best complement this roll, use ponzu as your dipping sauce. Those lovely pink pickled ginger work perfect too.
Another thing to note is that this roll can be served immediately or store in the fridge to chill a little. The seaweed will feel more crunch, and the whole thing will feel much more refreshing. Just make sure to fully wrap the whole roll/piece with plastic wrap or airtight container to avoid dryness.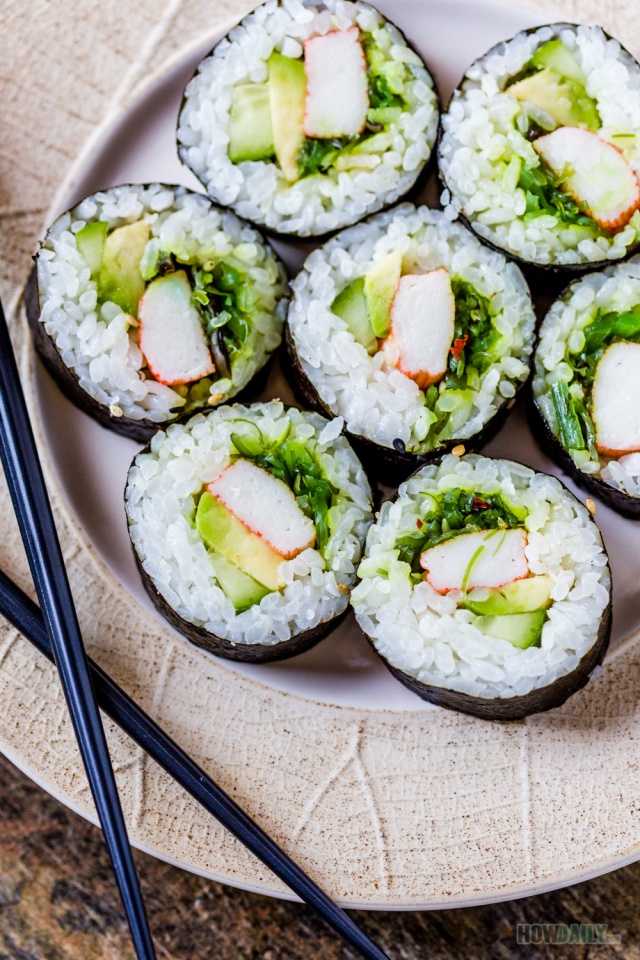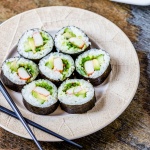 Recipe for Crunchy seaweed salad sushi roll
Crunchy seaweed salad in a roll, this seaweed sushi roll is there to clean your palate along with adding dynamic and texture-rich to your sushi picks.
Print
Ingredients
Seaweed salad
1

oz

dry mixed seaweed of any kinds

1

Tbsp

rice vinegar

1/2

Tbsp

roasted sesame seed

1

Tbsp

sesame oil

1

Tbsp

mirin

1/2

tsp

salt

1

quarter size

ginger

1

scallion
Sushi roll
1

cup

cooked and seasoned sushi rice

2

sheets

nori

4

sticks

kani imitation crab

1/2

mini cucumber

1/4

Hass avocado
Instructions
Soak seaweed in water for 20 minutes. In the mean time, grate/mince ginger and scallion.

Thinly slice cucumber and avocado into long thin strip.

When seaweed are re-hydrating, rinse and thinly slice them.


In a bowl or container, add sliced seaweed and the rest of the salad ingredients. Stir well to mix them all.

Place a sheet of nori on top of bamboo mat with grainy side up.

Spread sushi rice evenly atop nori, leaving about an inch at the very end.

Take half the seaweed salad and arrange onto rice. Then place kani, cucumber and avocado slices.

Lift, tuck and roll into sushi roll. For more detail on rolling maki sushi, go here.

Repeat above steps for second roll.

Cut sushi roll and serve with pickle ginger and some ponzu or soy sauce.