Corn milk is a delicious drink that could either serve hot or cold. As the name say, it's made from boiling and grinding corn kernels, corn liquid extract and water. For creamier taste, most people would add whole milk, however, soy milk or coconut milk could be used instead as substitution.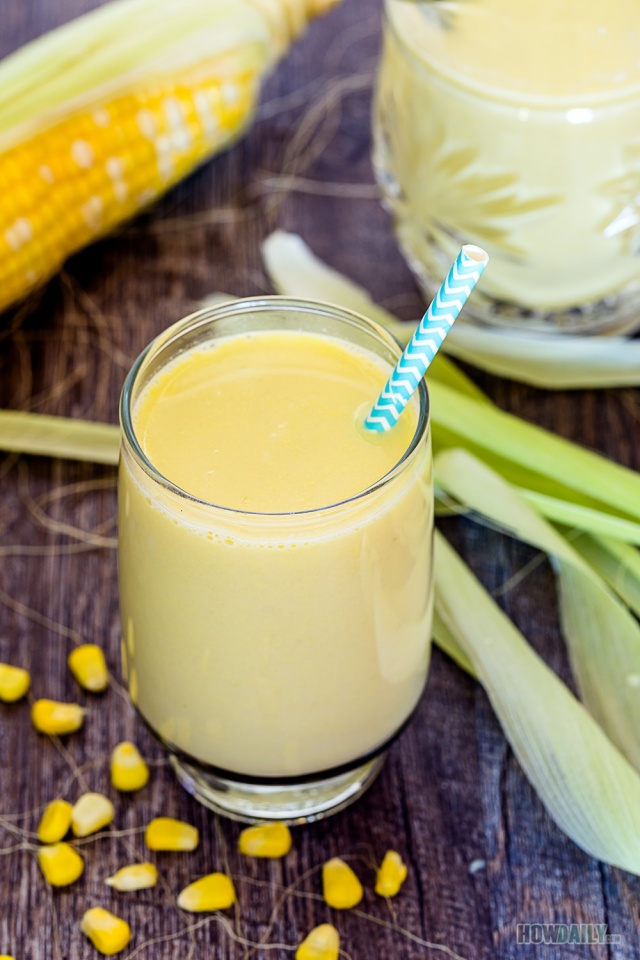 This drink is so good to serve hot in the morning on chilly days. For summer lunch, try its icy-cold version instead.
Adding soaked or roasted nuts with some extra grains of salt add much more rich flavors to the taste. Pandan leaf is there for aroma but can be skipped or replace with vanilla extract as well.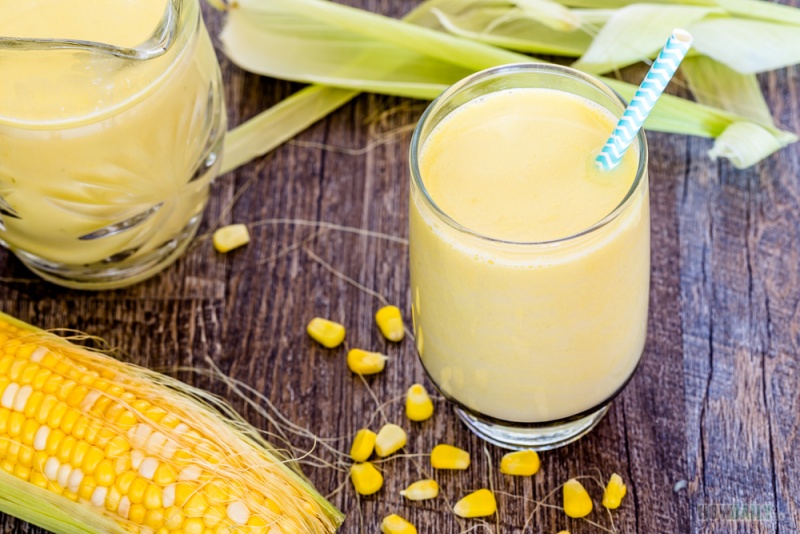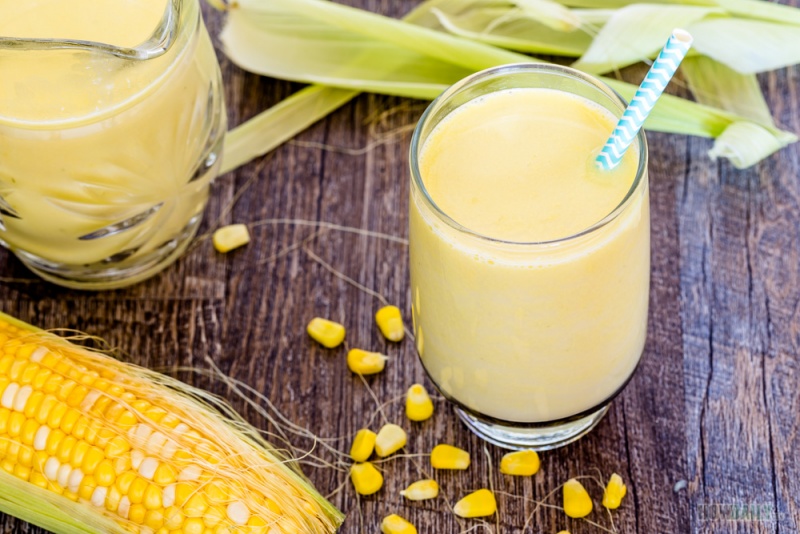 Corn milk taste better when the corns were boiled before hand to remove the over-power essence. However, you could use raw corn as well, but this would be missing the boiling corn water from husk, cob, silk, and shank. This corn water is widely popular in Vietnam and other Southeast countries for detoxing and releasing your skin of toxic and impurification.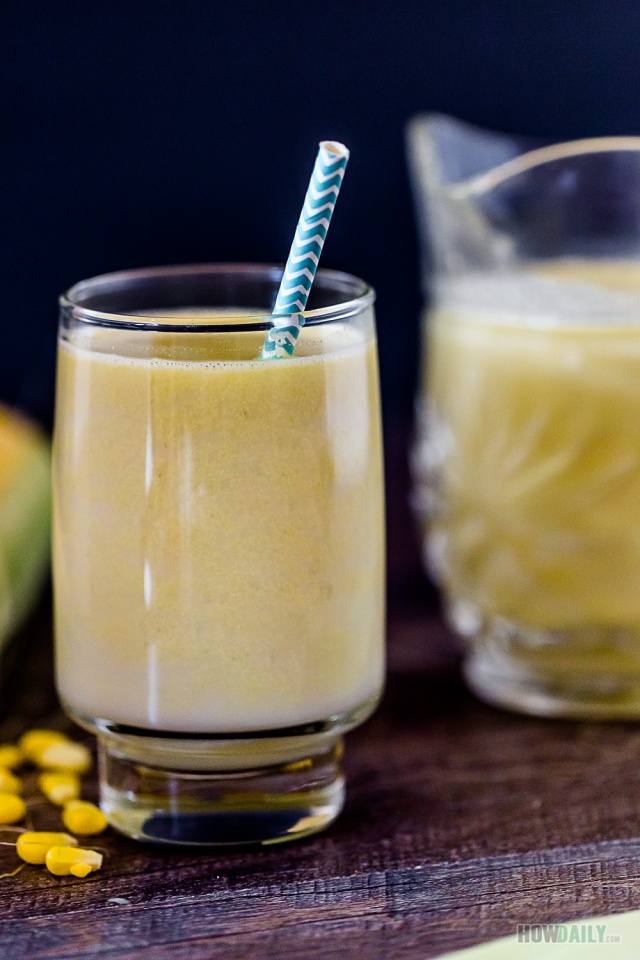 Any how, get your stocking pot and throwing in all the harvested corns you have left. Enjoy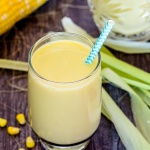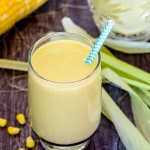 Recipe for Corn milk
Naturally sweet and creamy corn milk that could be served both hot and cold. Try this drink with soaked nuts, coconut and pandan for extra fancy flavors.
Print
Ingredients
4

large corn ears w/ husk

shank, silk…

3

cups

water

1

cup

soy milk

almond milk or whole milk

3/4

cup

soaked or roasted unsalted peanut or almond

optional 1 pandan leaf and 1 small coconut

a few grains of salt
Instructions
Wash the corn clean, remove dirty/black silk and old darken husk.

Separate corn from shank, husk and silk and throw them all into a large pot w/ lid. Cut the corn into halves for faster cook time.

(optional) Wash pandan leaf and cut into smaller pieces before add to pot.

Bring to boil and simmer until corns are done.

Remove corn husk and silk (squeeze them to extract all liquid).

Use a peeler or whatever corn gadget you have to extract all kernels.

Use a cheesecloth to strain all liquid back into pot.

Add milk and couple grains of salt to pot. Bring to boil.

Serve hot or chilly cold.
Video