Seasonal vegetable gardening can be extremely exciting once the autumn months arrive. Whetting your appetite with some of the most nourishing foods grown in an organic setting enhances meal planning, while also providing captivating color for your outdoor environment. Cultivating and harvesting vegetables in the Fall brings about a whole new mindset of edible gardening.
The question is when to start and what to plant.
What's the Optimal Time Frame to Begin Planting
In two words: Late summer. If you want to experience a boom of autumn crops, it's wise to begin the planting during the August months when temperatures are still hot, especially if you live in a snowy climate. Once the weather begins to take a cold snap turn, your plantings will need some tender loving care.
Remember that autumn can be just as productive for a vegetable garden as the turbo-charged summertime, but only if you plan to grow cool-season crops. It's truly all about timing. That being said, you have to adopt sort of a backward growing mindset, which translates into thinking about your location's first autumn frost dates.
For example, if your first Fall freeze happens towards the end of October and you are desirous of root vegetables, you'd have the greatest crop success by planting them in the third week of September. Depending on your growing 'zone'–and some areas are more challenging than others–you can cultivate autumn vegetables as late as December.
The 8 Best Vegetables for a Fall Harvest
Now that you're prepared to have a taste sensation beyond what you've imagined, you have to also get the garden ready for planting.
What does this entail? First, you have to eliminate any plants or outworn crops that aren't performing well.
Pull weeds that might have a tendency to encroach on your new Fall garden.
Plan for 2-3 inches of compost to add to your garden bed
Plant your seeds a little deeper in the soil where it's moister and cooler.
Keep your plants well-watered during the hot summer months.
Maintain a regimen of dealing with pests and diseases of the leaves the instant you notice it.
Protect your plants when the first frost arrives by covering lightly with a tarp or loose-fitting plastic.
Once you adhere to the above tips prior to organizing your vegetable garden, the more success you'll have come harvest time.
Speaking of which, these are the top performers during the months of October, November, and early December:
1. Lettuce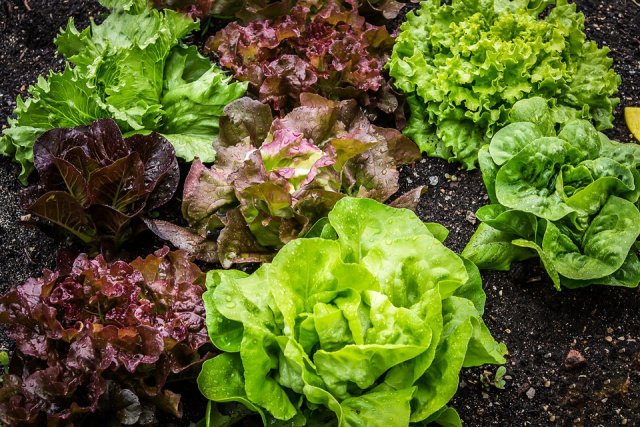 Whether the variety is loose-leaf, butter, head, iceberg, or romaine, the key is to plant from seed between 2 and 12 inches apart. The light requirements range between full sun and part sun, depending on your zone and the strength of the heat.
2. Broccoli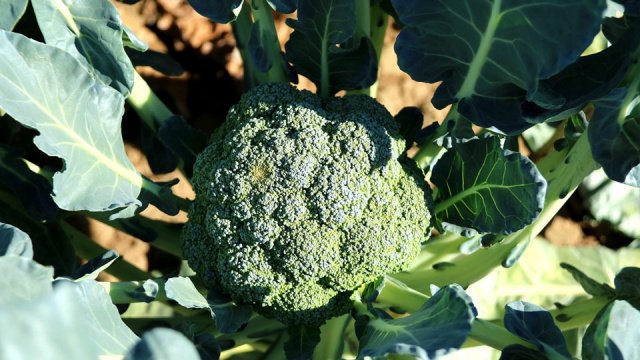 A cruciferous vegetable that's very sensitive to frost and freeze, therefore creating space for your broccoli harvest requires sowing seeds in late summer and covering when the first frost arrives.
3. Beans
Knowing that a wide variety of beans can grow rapidly and produce an abundance of flavor, it's a good idea to plant them at intervals so they achieve succession planting. If you sow them directly outdoors in the soil, there's no need for adding a trellis for vines, unless you're planning to grow pole beans.
4. Beets
Considered to be one of the most ideal crops for Fall. Not only are beets extremely nutritious, but they also thrive after sowing the seeds in later summer, and once the temperatures cool down.
5. Collard Greens
More common in gardens of the South, yet this vibrant green and hearty vegetable are relatively easy to grow almost anywhere. If you plant collards in the cooler climates of late spring or early autumn, expect your harvest to taste a tad sweeter after the first frost.
6. Cauliflower
One of the few temperamental vegetables that do best when outside temperatures are in the milder 70s. Cauliflower doesn't like extreme heat or cold and will show its white bountiful face if you can cover the vegetable during a slight freeze.
7. Green onions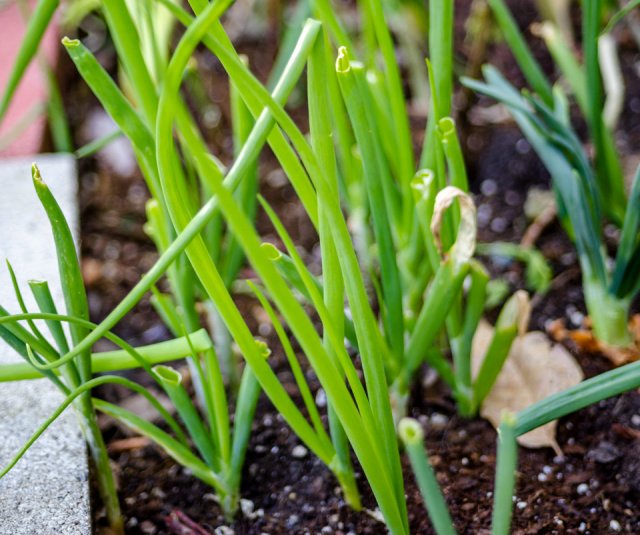 These tasty gems can be sown directly in late summer in order to produce a fall harvest. Once you notice their abundant nature, be sure to pull them completely out of the soil–roots and all–to ensure you obtain the entire bulb of the onion, where most of the flavor lies.
View more: Growing green onions in water
8. Turnips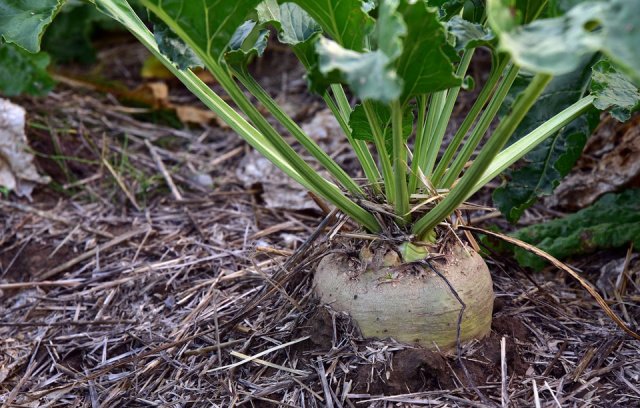 A very easy autumn vegetable to grow that adds color and taste to any meal, especially if you plan to roast your turnips. If you directly sow the seeds in late summer, expect a bountiful harvest once they begin to pop up from the soil line. Just remember that the smaller turnip roots are more tender and require gentle caring hands when cultivating.
Wrapping Up
As the air becomes more crisp and cool, it's no wonder getting more energized for an autumn garden is front and center. If you choose a variety of vegetables that can outlast the frost and how you prepare for it, you'll be able to bask in the garden magic for much longer than the Spring season.
In fact, to achieve a productive Fall vegetable garden, it will behoove you to know your temperate zone, the type of soil you can cultivate with added compost, and the types of veggies that demand more care. If your Fall garden harvest produces exquisite flavor, large yields, and rich colors, you'll be instantly hooked on keeping your edible garden going with cold-loving crops.