Green onions are a pungent vegetable/herb that we regularly use for cooking. With green color and mildly spicy, it enhances the food flavor and presentation. It's also cheap and available everywhere; but the bad thing is it can't be kept too long in a refrigerator, drooping too quickly I say. So, planting green onions in your own kitchen is a great idea since it's easy, fast, and convenient for your cooking.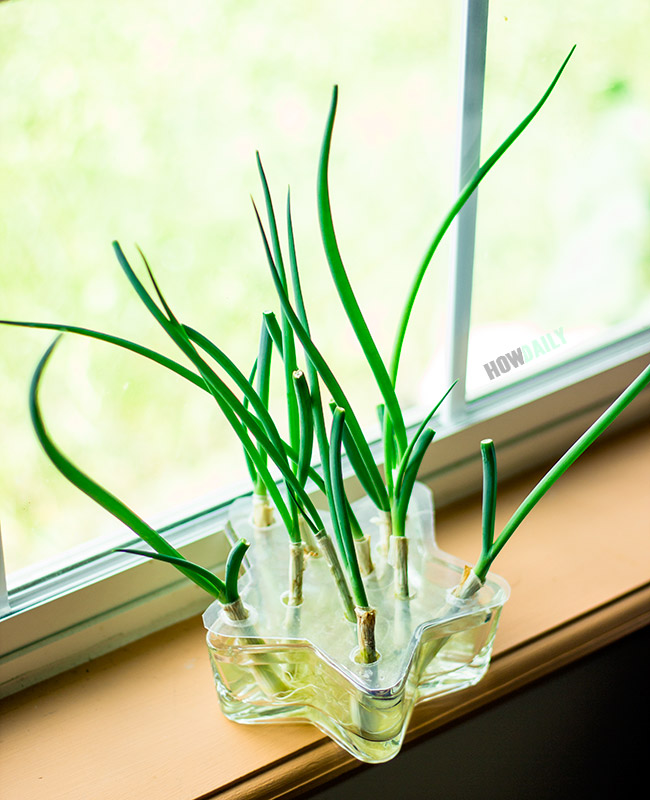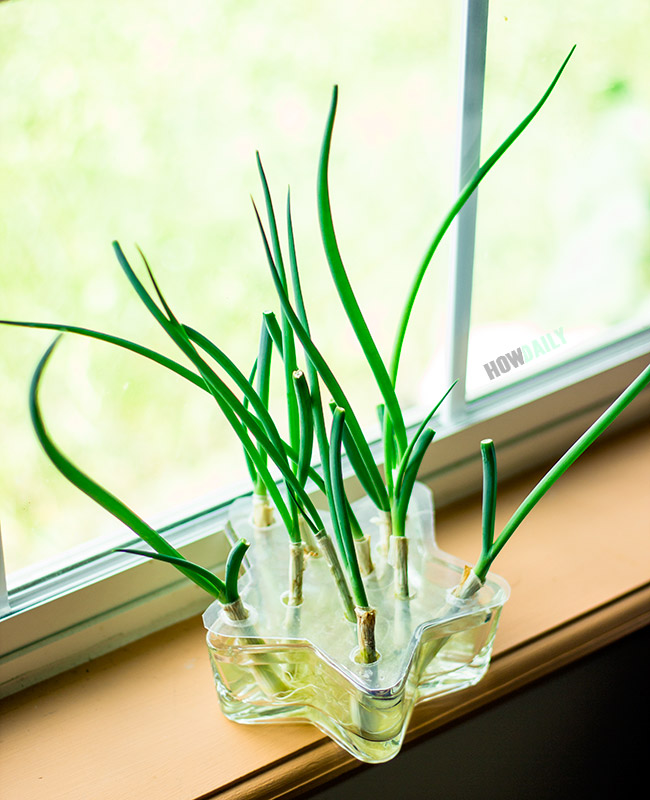 Growing green onions is also easy and fun. You don't need any soil, fertilizer, or even a growing onion set. All your ever needs are a deep enough tray/container and some water. Another great thing is that you can plant green onions all year round, though the fastest growing time is summer. Here is an easy way that I grow my green onions and make them look like a tree pot on my kitchen counter.
Things you need
A couple of Green onion stems with root: choosing green onions with big, healthy roots and no droopy

container/tray about 2-3″ in-depth (I'm using a star glass-ware that I bought on Dollar Stores for it cuteness)
plastic paper, foam core, or a piece of carton (Make sure it's big enough to cover the container)
Water
Scissor
Drill
Direction
Cut green onion into halves, about 1.5 – 2 inches from the roots.
Measure and Cut the plastic paper so that it's just large enough to cover your pot/container (in my case the fun star shape). Drill a couple of holes 1-inch apart on the cover just as the pic below (make sure these holes are big enough to fit the green onion roots).
Add water into the container and cover it with a newly made lid.
Put each green onion root parts into each hole. Note that the white roots part must submerge underwater.
Place the whole thing – container/cover/green onion anywhere with sunlight.
After a few days, the green onion will start growing up.
Note: I plant green onions this way for convenience while decorating my kitchen windows in the process. If you just want green onions or crowd in your windows space, just place your root-half green onion into a cup filled with water.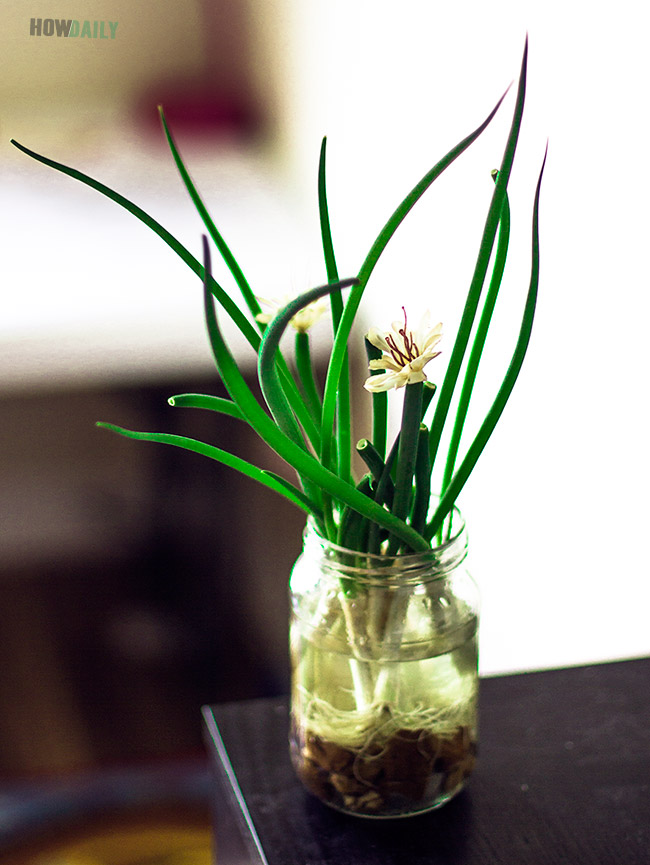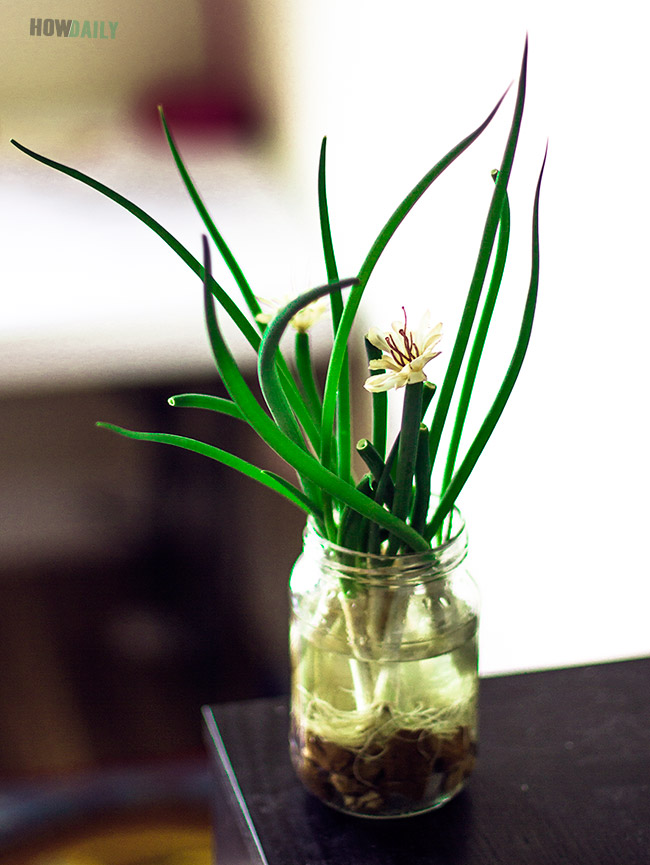 Harvesting time is about 2 weeks. Just cut the leaves (green parts) and keep the roots/white part for continuous growth. Note that you should start over with a new bunch of green onion after 4-5 growing-harvesting cycles due to their roots aging and growing rate decreased. In that case, simply replace the old roots with new ones. If the container gets dirty anytime, just wash it and replace it with new water.