For some, chicken noodle soup is their comfort food; for others like me, it's the quick dairy-free beef stroganoff. It's creamy, savory, and hearty with a load of carb to surge up some energy. It is even better than this dish is quick and easy to make that is dairy-free. Why dairy-free? Because the milk often makes my stomach pain when I'm weak of course.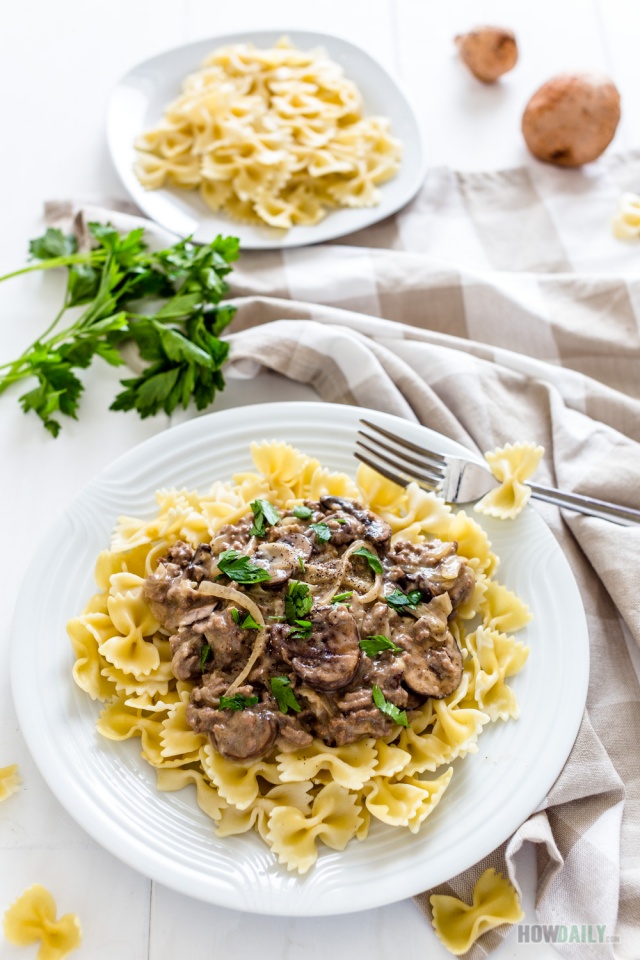 For this recipe to work, you'll need a can of coconut cream chilled in the fridge beforehand. Just throw a can in your fridge the night before or quickly cool them in the freezer for 15 minutes or so. I always have a can in the fridge for an unexpected situation to quickly cook a comfort meal.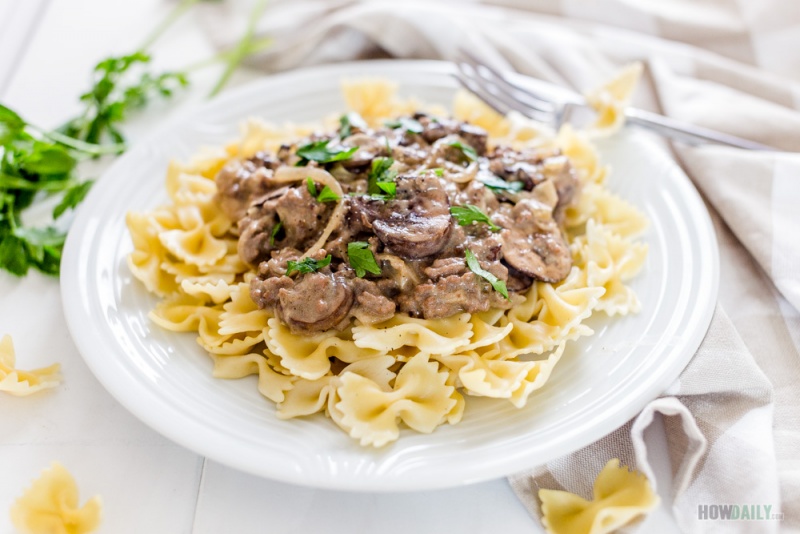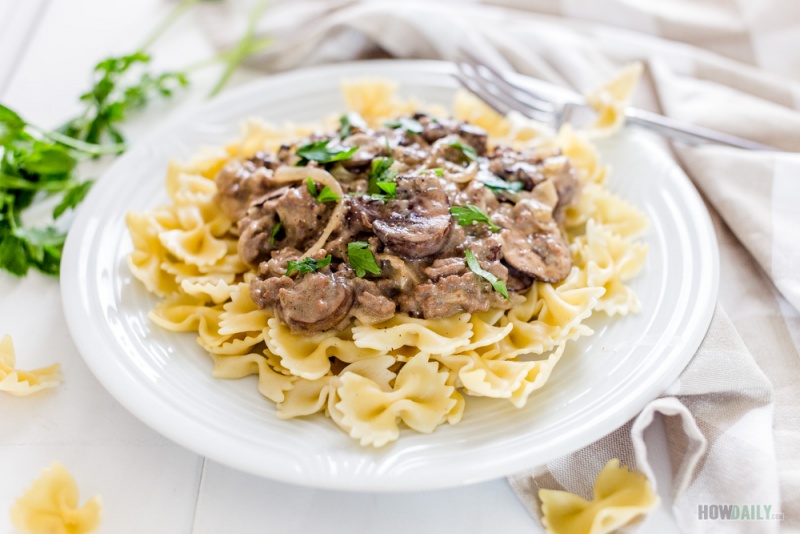 Most of the ingredients should be available from your pantry. Remember to pick lean ground beef so that you don't have to skim off so much fat. Mushroom, onion, parsley, and pepper help soothe a cold a lot, so try to use fresh ingredients for better taste and effect too. Finally, nothing smells better than golden crushed garlic in hot butter, maybe just the whole beef stroganoff dish itself does.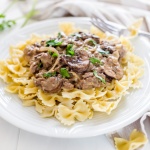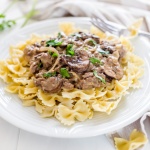 Recipe for dairy-free Beef Stroganoff without sour cream
Creamy and hearty beef stroganoff that will be ready in 40 minutes. Dairy-free, healthy and tasty too
Print
Ingredients
1

lb

lean ground beef

8

oz

fresh mushroom

1

large onion

2

cloves

garlic

1

Tbsp

avocado oil or vegan butter

2

cups

unsalted beef or chicken broth/stock

1

can chilled coconut cream

2

Tbsp

flour

1

tsp

Worcestershire sauce

1

Tbsp

mushroom seasoning powder or 2 bouillon cubes

¼

cup

wine

1

Tbsp

apple cider vinegar

Salt & pepper to taste

A few parsley stems

16

oz

noodle
Instructions
Cook noodle per box instruction.

Wash and slice mushroom evenly.

Thinly slice onion, crush garlic, and chop parsley.

In a deep skillet or deep saucepan over high heat, add 1 tablespoon butter and crushed garlic.

Stir till golden and fuming aroma then add ground beef.

Keep stirring to brown the beef.

Carefully skim off liquid fat from pan.

Add 2 cups of broth, ½ cup of wine, 1 teaspoon Worcestershire sauce, 1 Tablespoon mushroom seasoning and ¼ teaspoon salt.

Bring to boil and stir for 2 minutes before adding sliced onion and mushroom. Then reduce heat and simmer for 10-15 minutes.

Gently swoop out the "hard" precipitated top layer of coconut cream.

Whisk to mix 1 cup of the coconut liquid with 2 tablespoons of flour, then evenly pour over simmering meat while stirring constantly.

When everything is thick evenly, add in the swooped out hard coconut cream and 1 tablespoon of apple cider vinegar.

Stir well to mix (do not boil), re-season with salt and ground pepper to taste and remove from heat.

Sprinkle on some fresh chopped parsley for decoration and serve hot over noodle or pasta.