Game night? These BBQ chicken wings are the perfect party finger food. You could try this recipe baked, grilled, charcoal, or even fry. These wings taste so perfect that anyone would ask for more. So, double (or triple) the recipe and make some extra to be sure.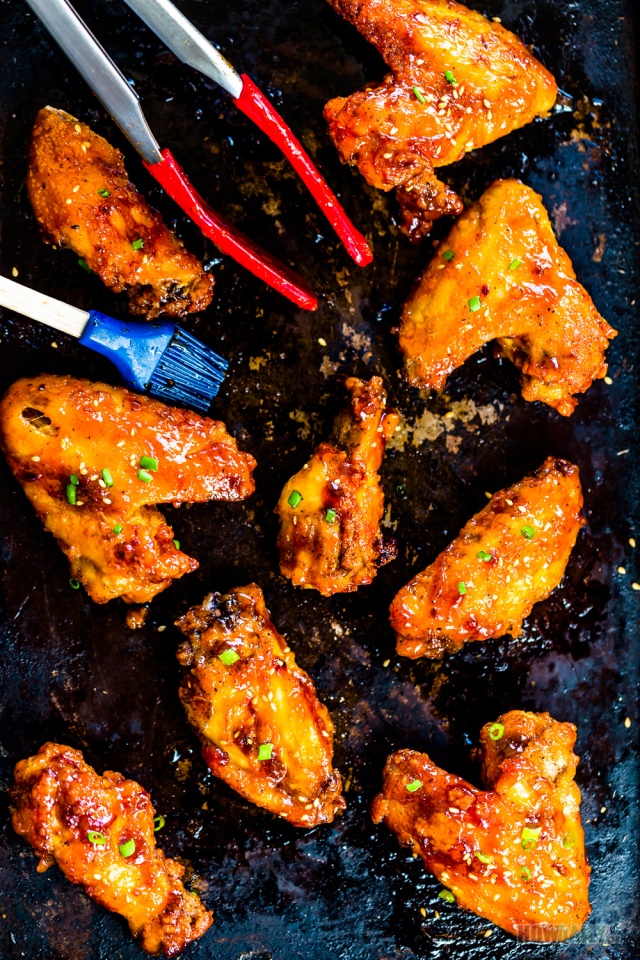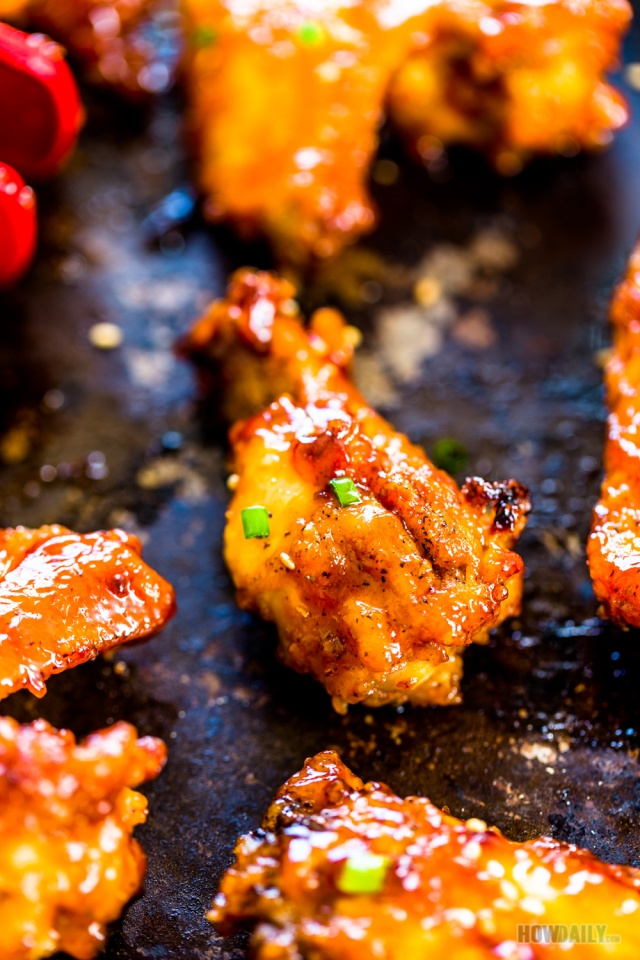 I used a wire baking rack with a dripping pan to take out as much as possible. If you don't mind about that, you could deep fry the wings first, then shake and bake with sauce for greasier wings.
No matter, these wings are so crispy right after bake. Just make sure that the sauce you concocting is reduced to thick enough consistency, otherwise remain moisture might slurp in and soften the outer shell.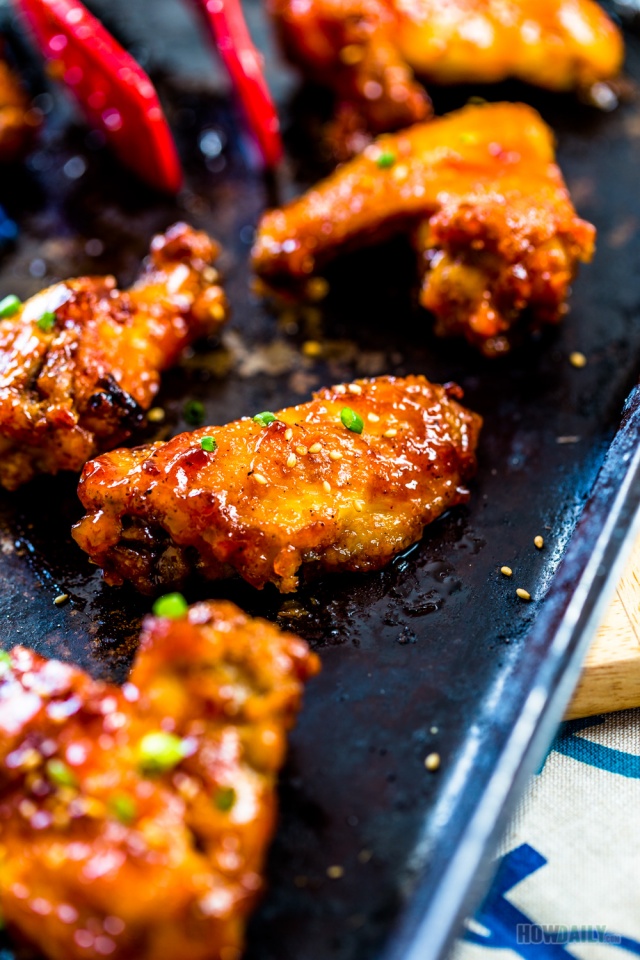 Enjoy these BBQ wings with some celery stalks and clam dipping sauce. You could also serve them with a bed of potato and salsa too.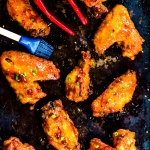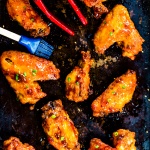 Recipe for BBQ Chicken wings
Crispy BBQ chicken wings that bake right from your oven. Sweet and spicy (a little) with savory flavor from butter, garlic, Sriracha and a little help from carbonized coke. Use honey instead if you want.
Print
Ingredients
2

lbs

chicken wings

1/2

tsp

salt

1/4

tsp

ground pepper
Coating
1/2

cup

all purpose flour

1

tsp

salt

1

tsp

garlic powder

1

tsp

ground cumin

1

tsp

paprika
Sauce
1

cup

BBQ sauce any flavor

2

cloves

garlic

3

Tbsp

butter

2

Tbsp

Sriracha

1/2

cup

Pepsi/Coke or 4 Tbsp honey
Instructions
Wash and pat dry chicken wings, remove pointy ends.

Prepare a large bag to place all the chicken wings in for easier coating, if not, use a large enough container that have lid.

Shake with 1/2 tsp salt and 1/2 tsp ground pepper. Let sit for 20 minutes or so to soak a bit.

Prepare the coating powder by mixing 1/2 cup flour with 1 tsp salt, garlic powder, ground cumin and paprika.

Now carefully transfer the flour mixture into wings bag/container. Tie/cover and shake rigorously to create an even coating on each wing.

Preheat oven to 425 F.

Spray or pat some oil onto baking tray/rack/liner.

Arrange all the wings in and bake for 15-20 minutes.

Turn and bake for another 15 minutes.

In the meantime, let's make some sauce. Start by melting 3 Tbsp butter in a sauce pan.

Finely mince 2 clove garlic and brown in butter a bit for aroma to give off.

Reduce heat to simmering and add BBQ sauce and Pepsi/Coke or 4 Tbsp honey.

Add 2 Tbsp Sriracha and any seasoning to taste.

Stir well to mix and simmer or reduce till thicken before remove from heat.

When all the baked wings ready, carefully dip and turn each wing into the sauce to create an even sauce layer.

Place the wing back onto baking pan/rack, repeat for remaining wings.

Bake for 10 more minutes until all the sauce layer bubbling, caramelizing and stained into the chicken skin.

Carefully remove from oven, sprinkle with some sesame or so for decoration.

Serve as is with some

clam dipping sauce

and celery stalk or work with your favorite mashed potato. Make a nice appetizer or small entree for fours.